Price for 1 person: $650 / 1 person; $500 / 2 persons; $430 / 3 persons
Duration: 5 days, 4 nights
Season: June 22-September 22
Area: Northern Tien-Shan mountains, National Park Ile Alatau, Turgen valley
Accommodation: in tents
Trekking route: Almaty – Turgen valley – glacier of Mountain Institute – Chon-Turgen plateau – moraine lakes – 4 sphagnum lakes of Turgen – Temirtas river – Ojkaragay meadow – Kayraksky waterfall – Turgen valley – Almaty
The unique location of Almaty, which stretches from necklaces Trans-Ili Alatau mountains, created a incomparable opportunity when after a hot and busy city in a few hours you can find yourself in the freshness of the mountains amidst pine forests and snowy peaks. The route passes through an unusually broad for the local mountains Turgen gorge, where the river is beautifully bottled in the wide areas. We look at the Arctic glacier Mountain Institute. Nearby is a piece Granatniy is the valley of the river Chon-Turgen. Due to the height of the natural area here, moved to the latitude of the largest on Earth of the island. The source of the river starts with a picturesque plateau, some of which Shine in the sun-capped mountains, blooming Alpine meadows and a beautiful sparkle unusual moraine lake. The highlight of this route is that the slopes of the mountains facing East and the sun rises here very early. Photographers can capture the beautiful dawn, and at sunset – lighted sunset mountain slopes. The final part of the road passes through green Zhailau and Alpine meadows of Ojkaragay down to the last attraction – Kayraksky waterfall, the streams of water which fall down from a 40 meter height.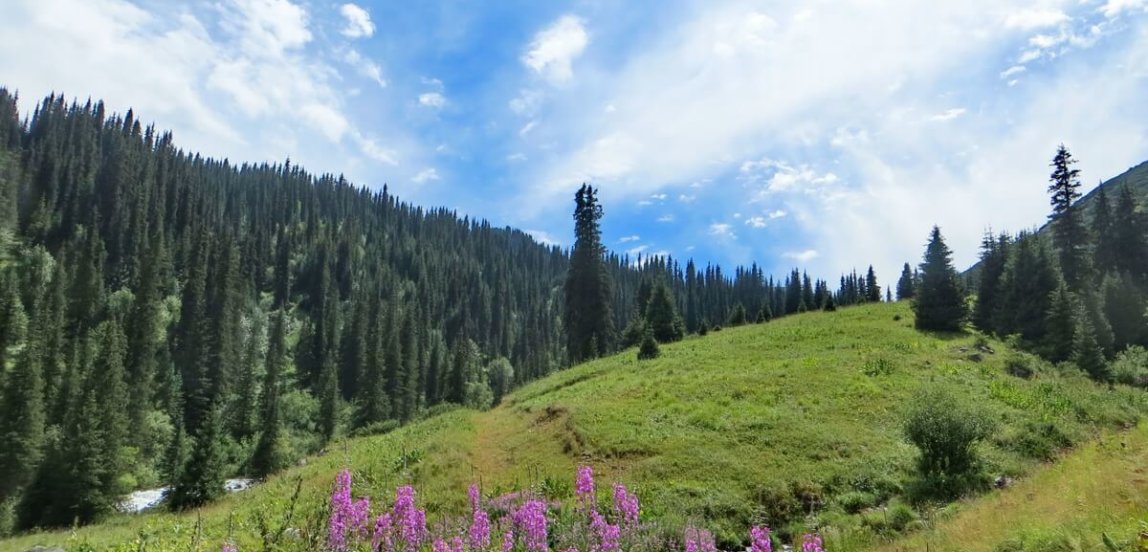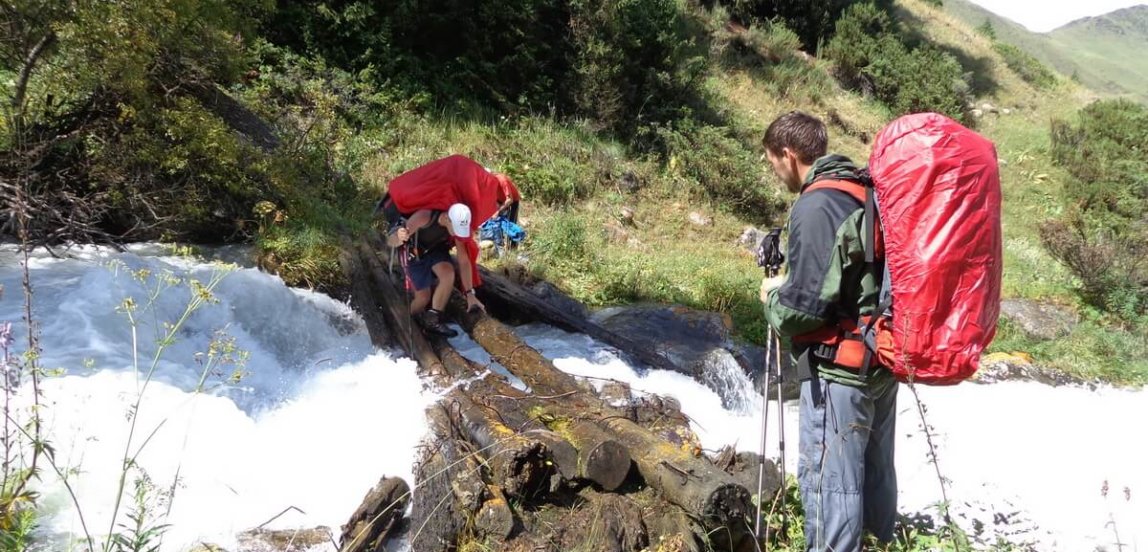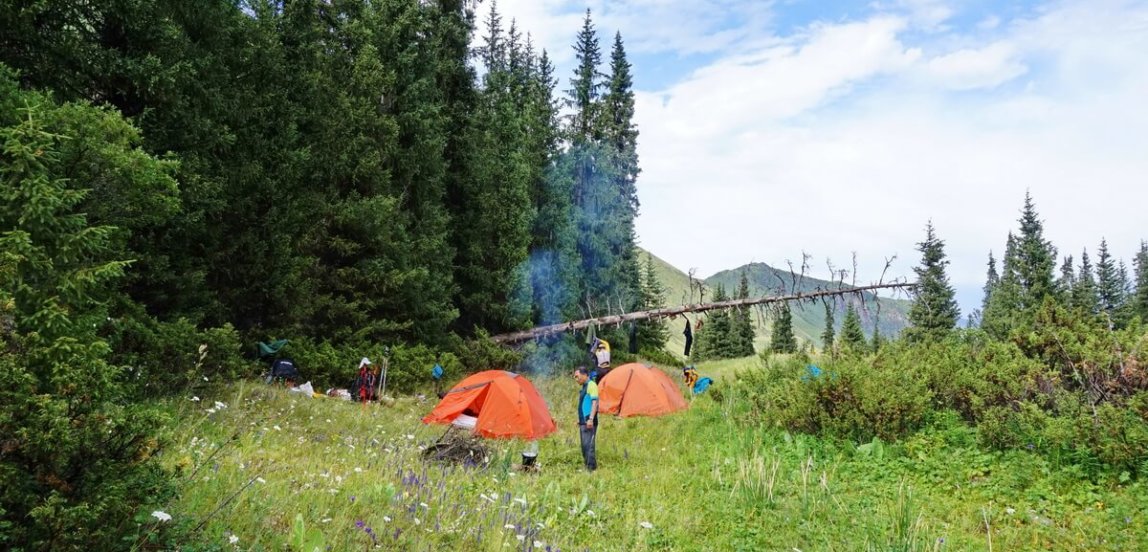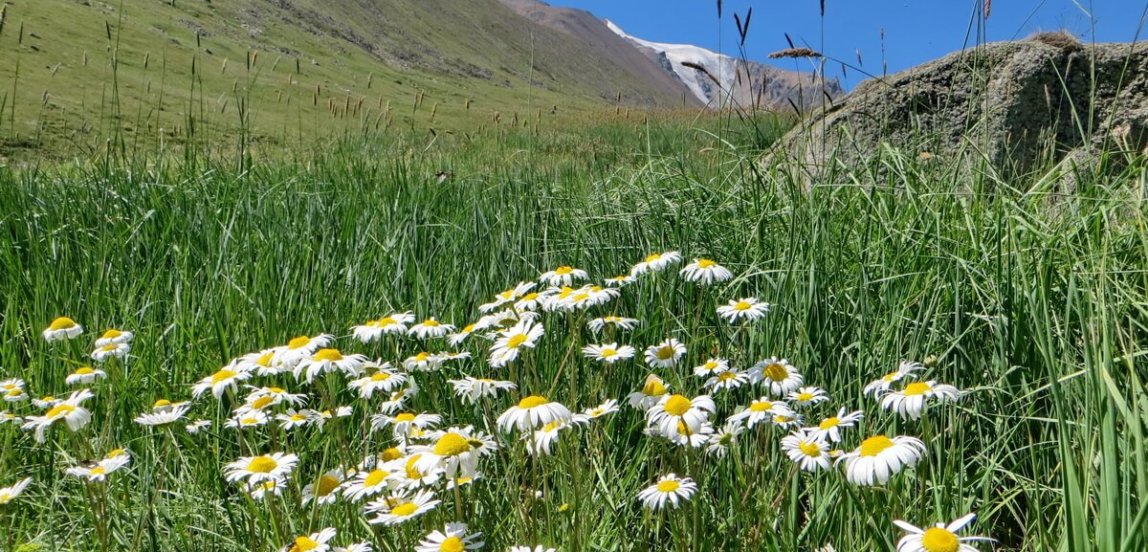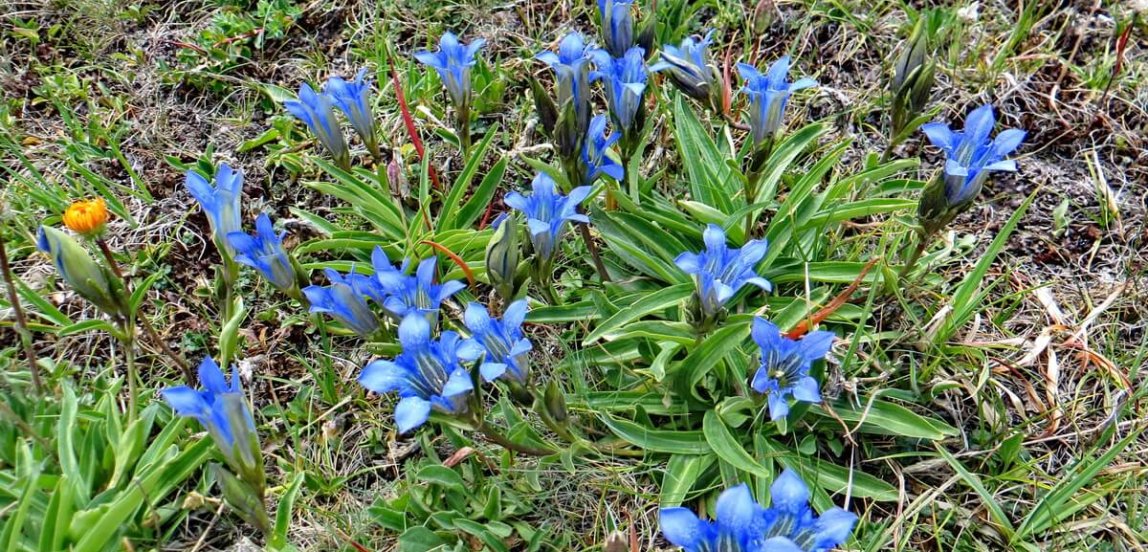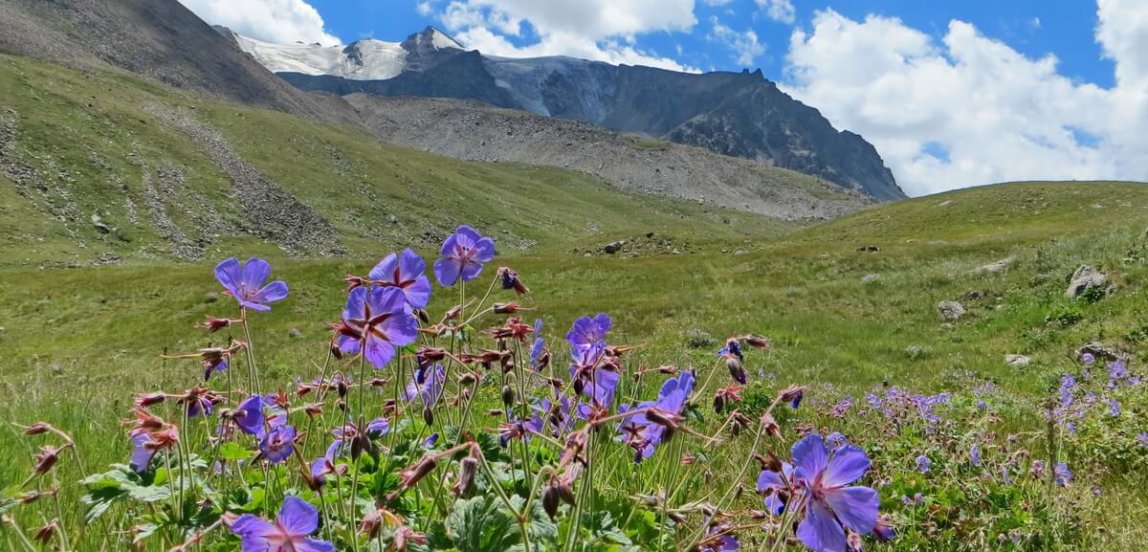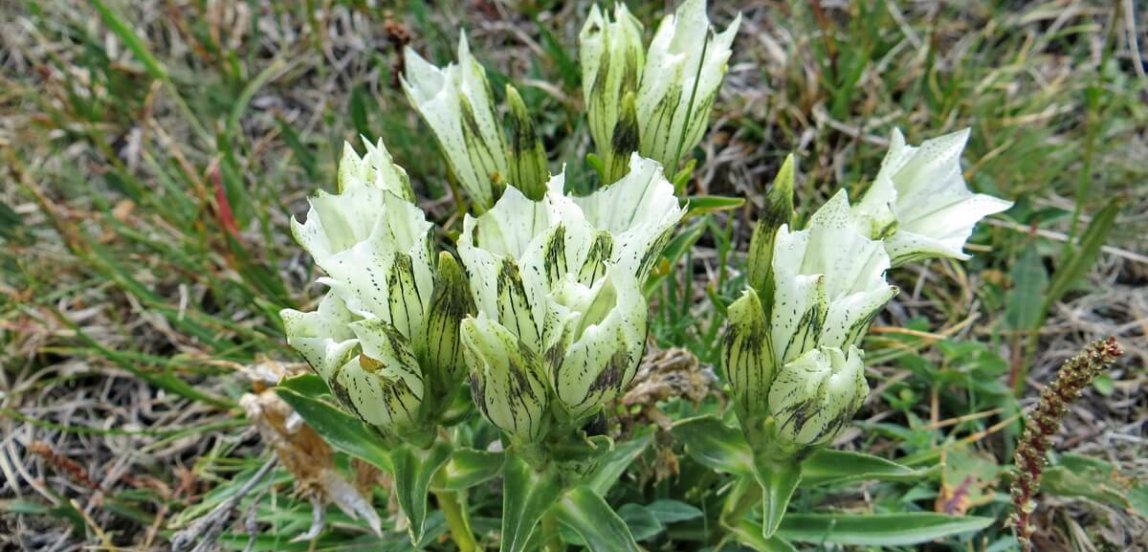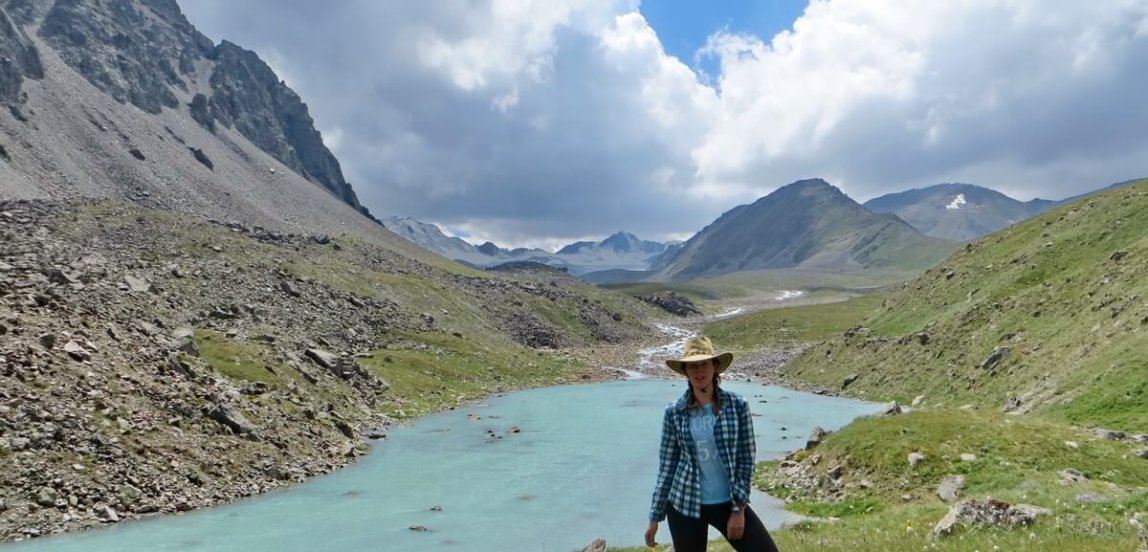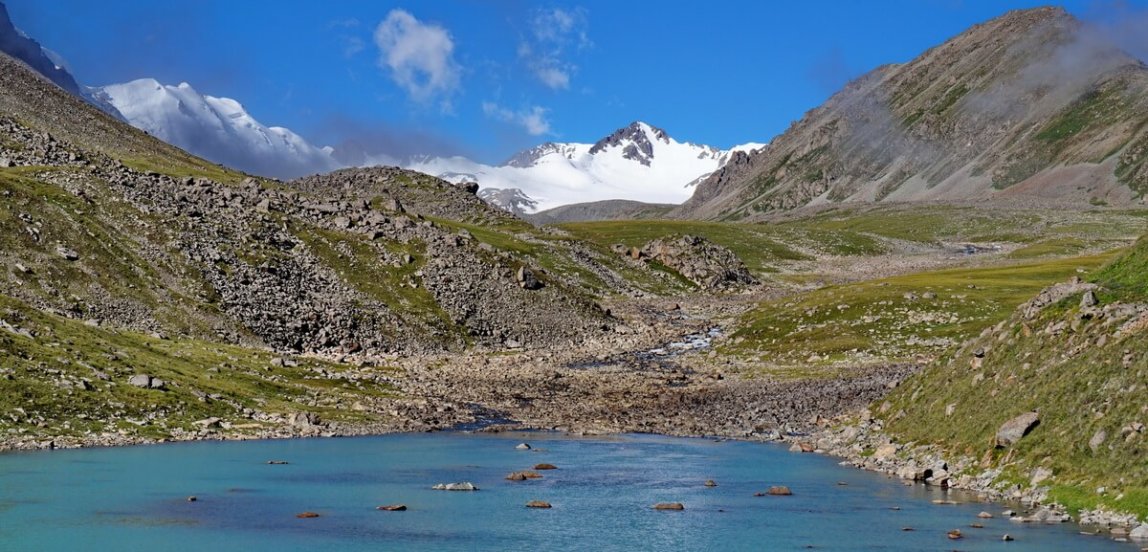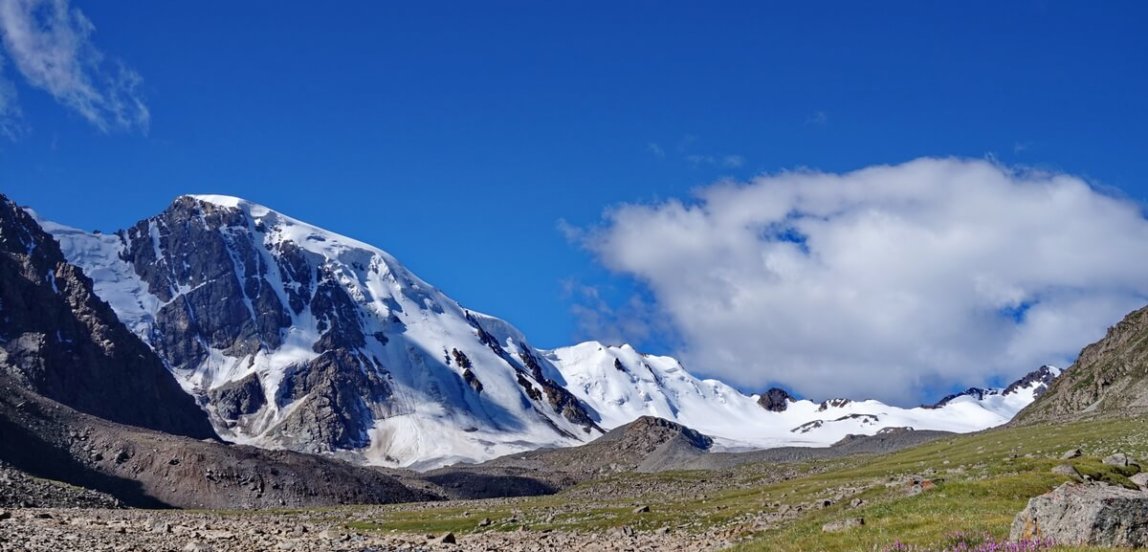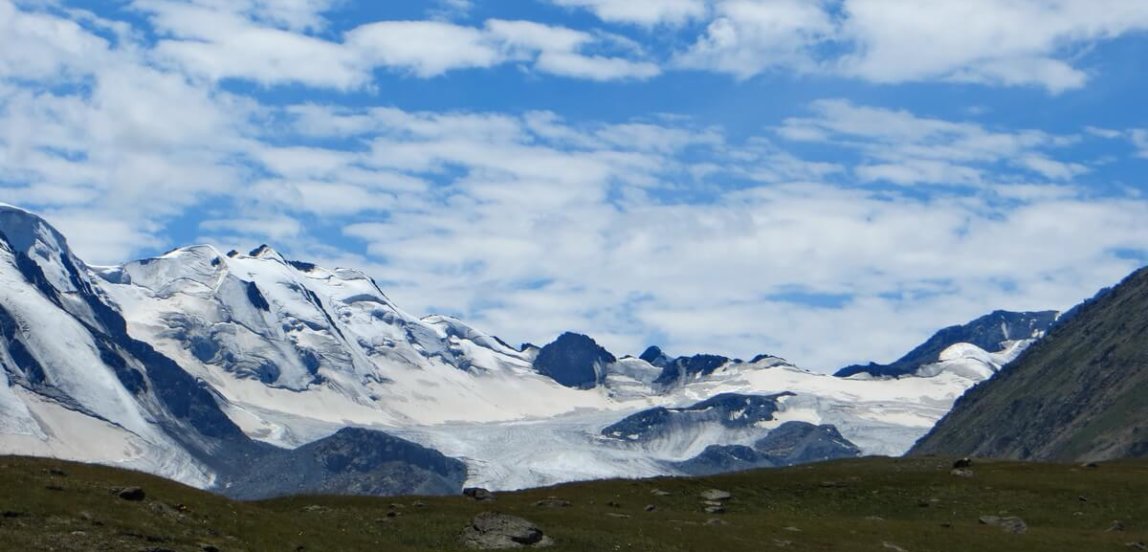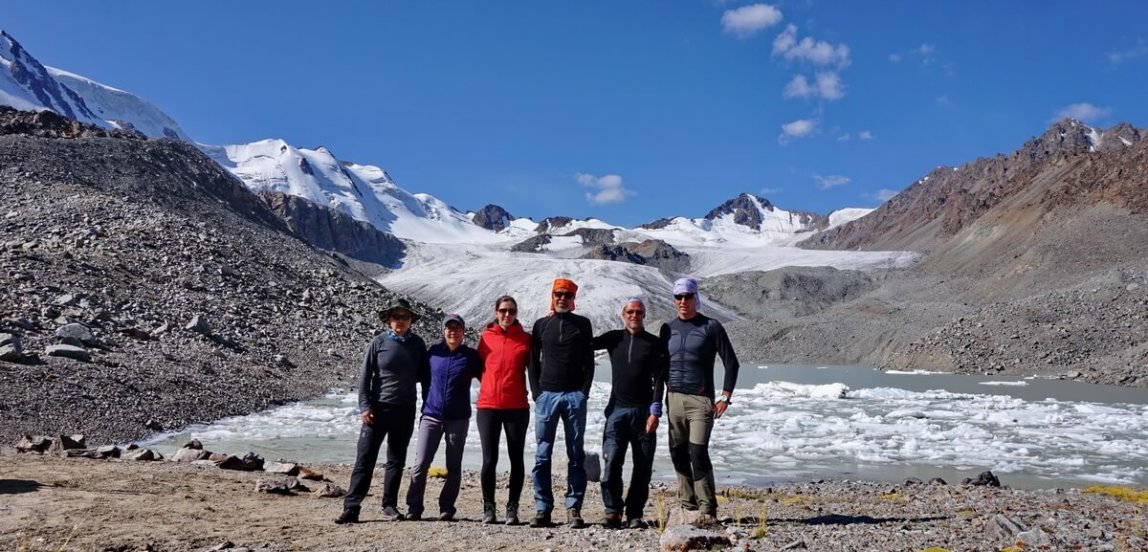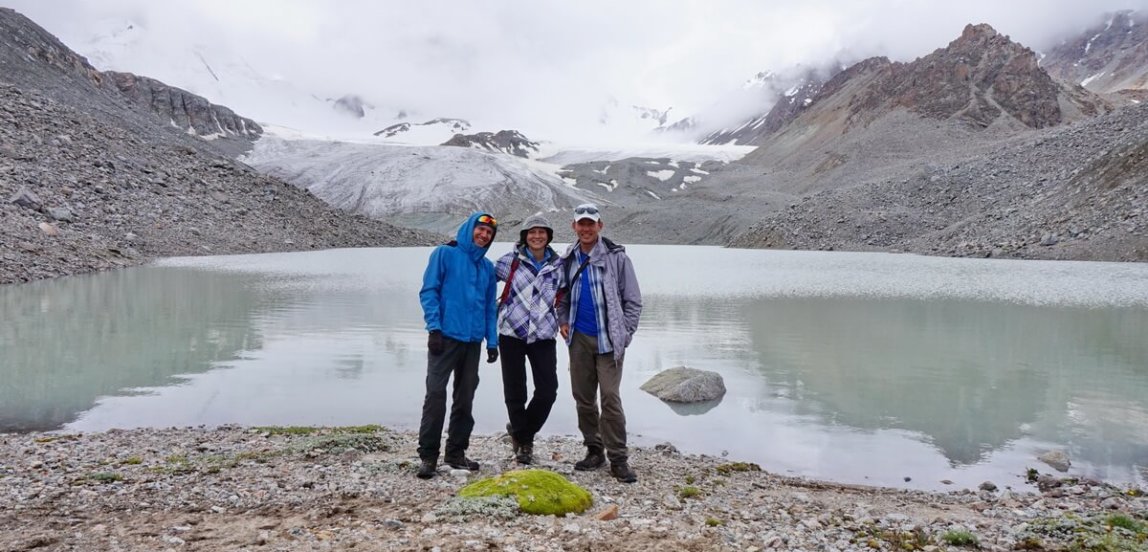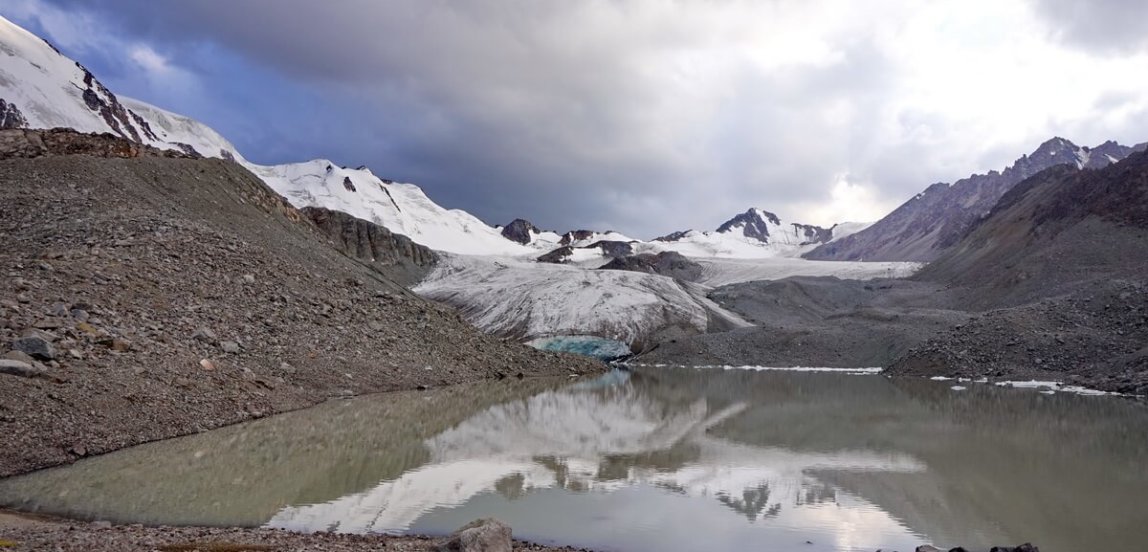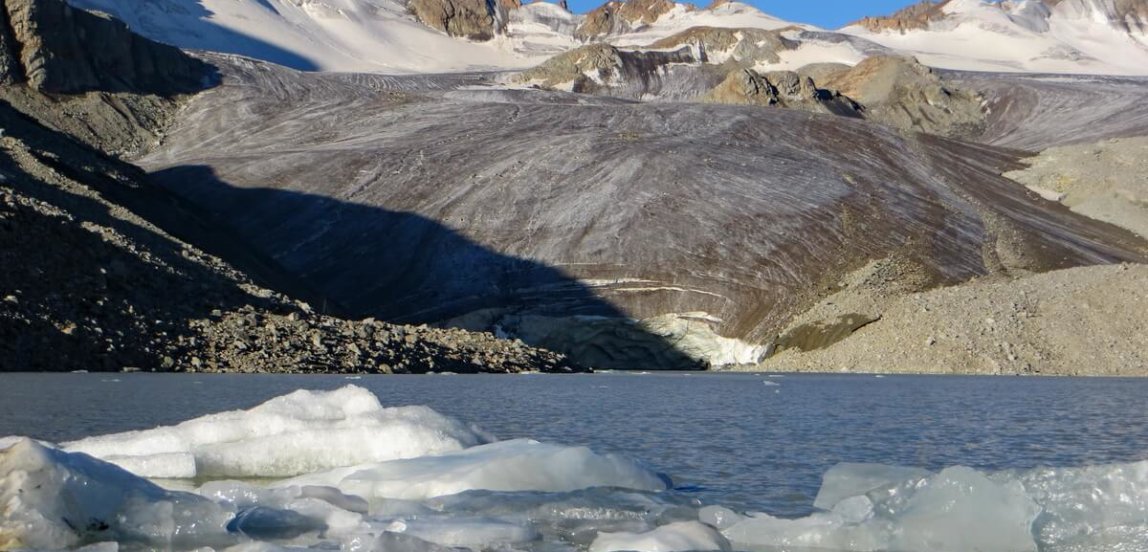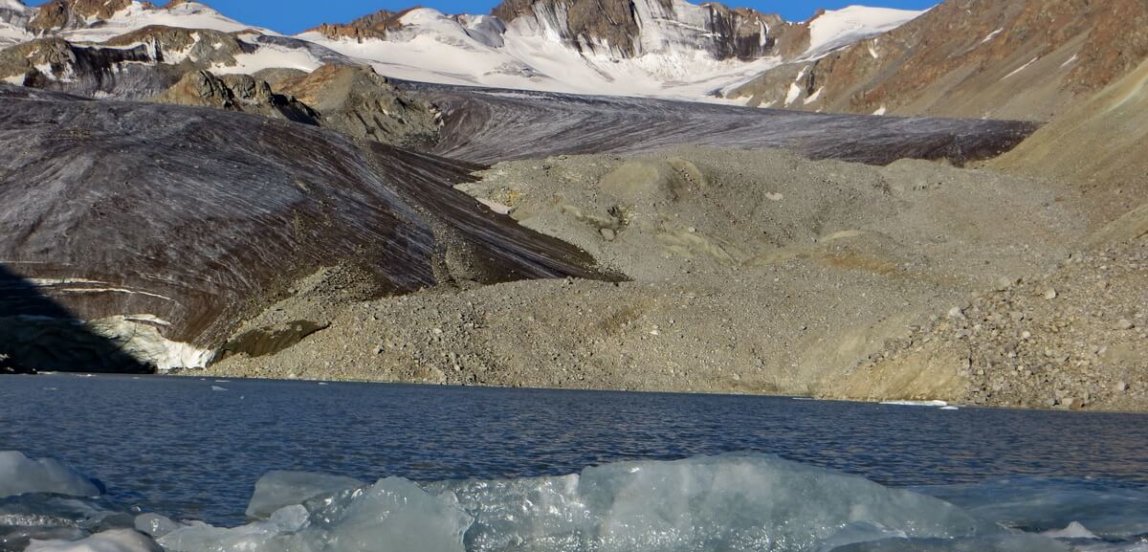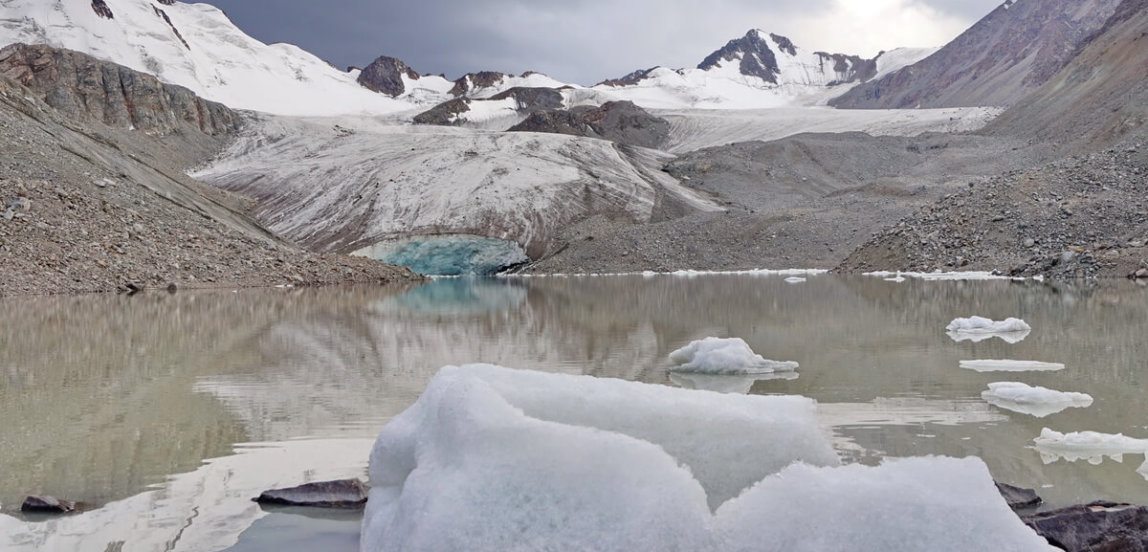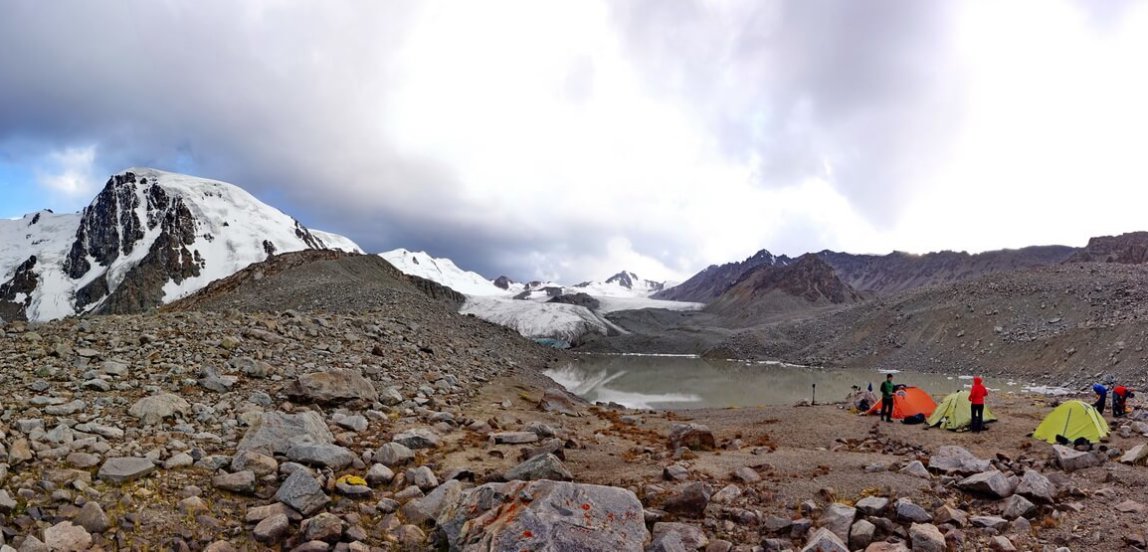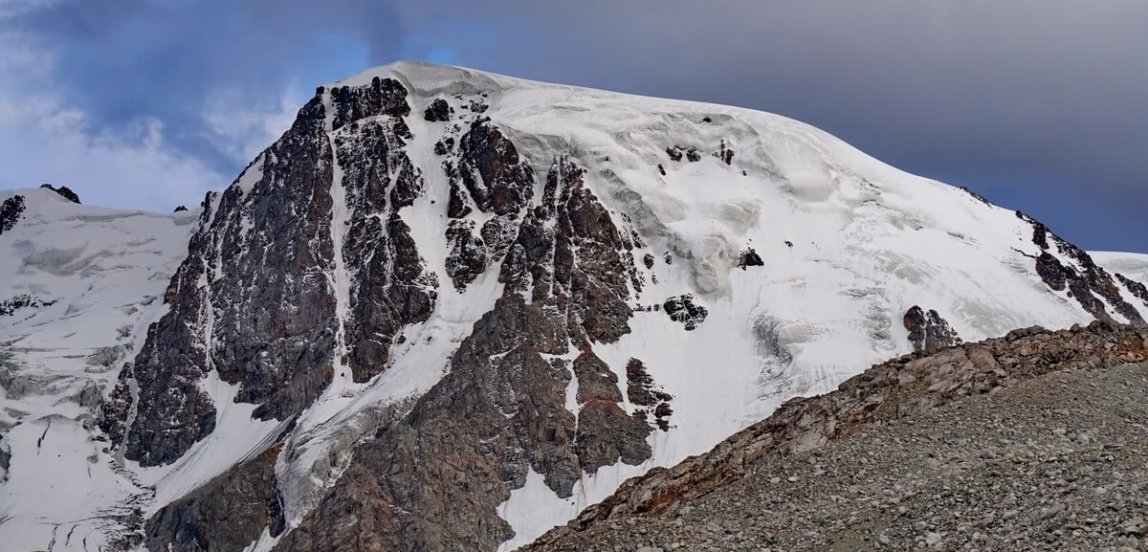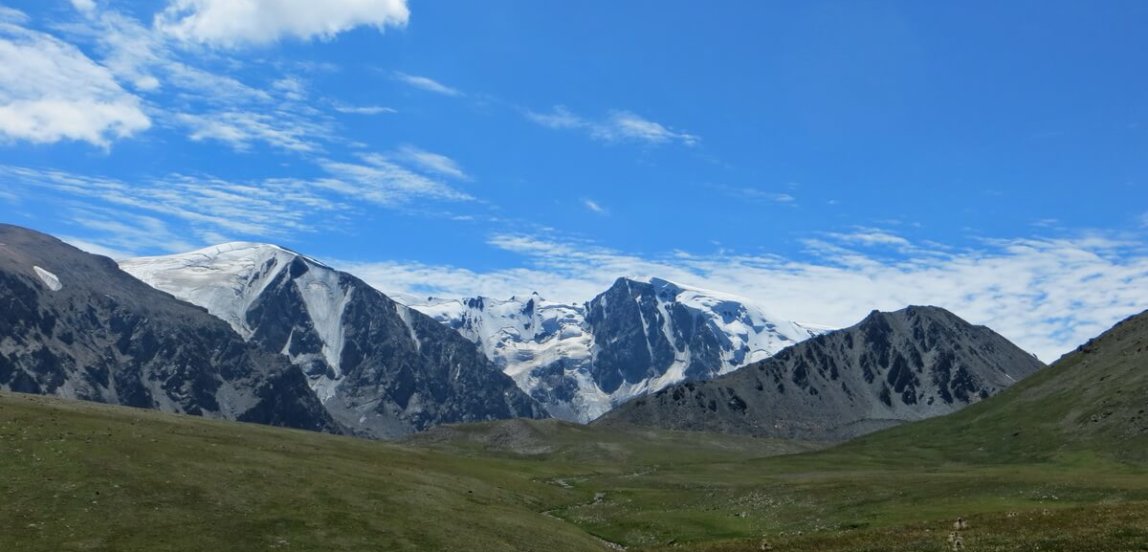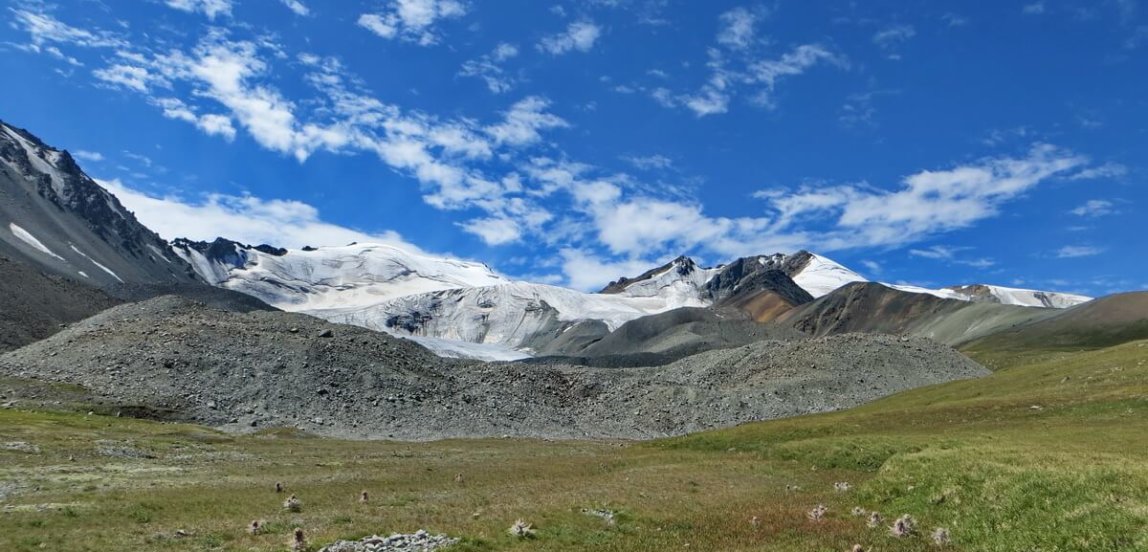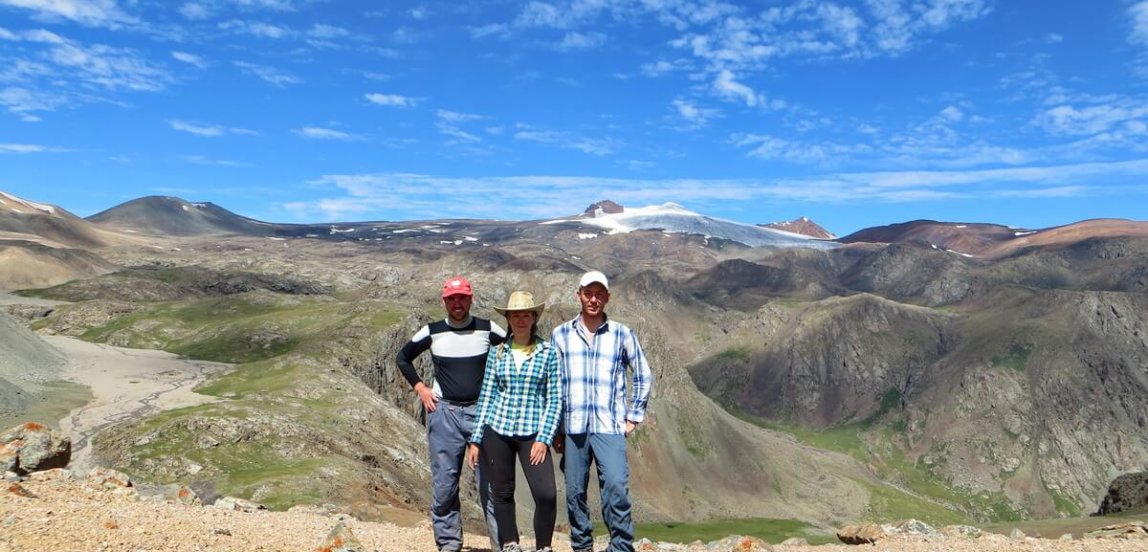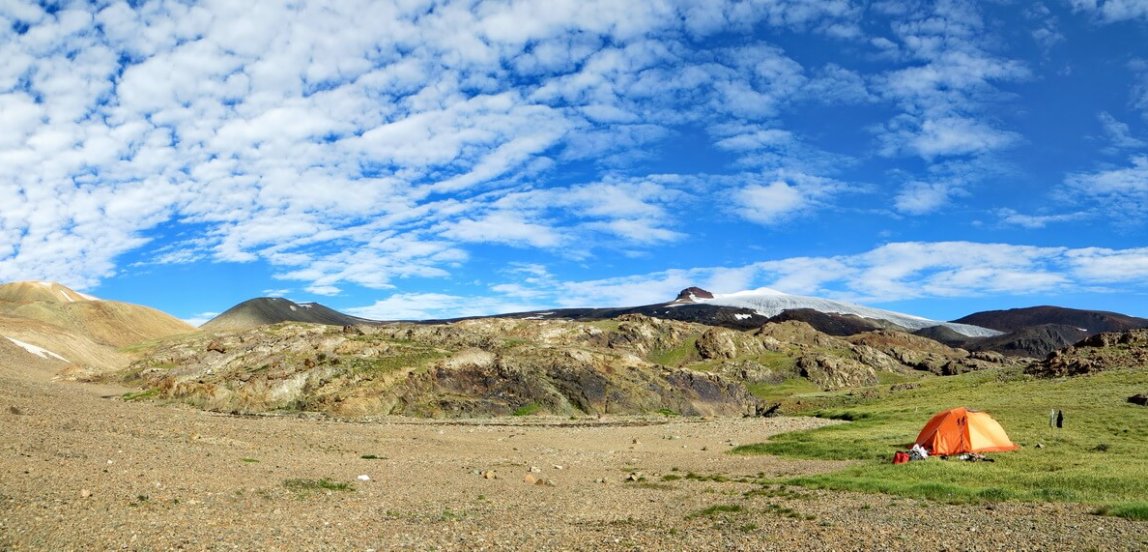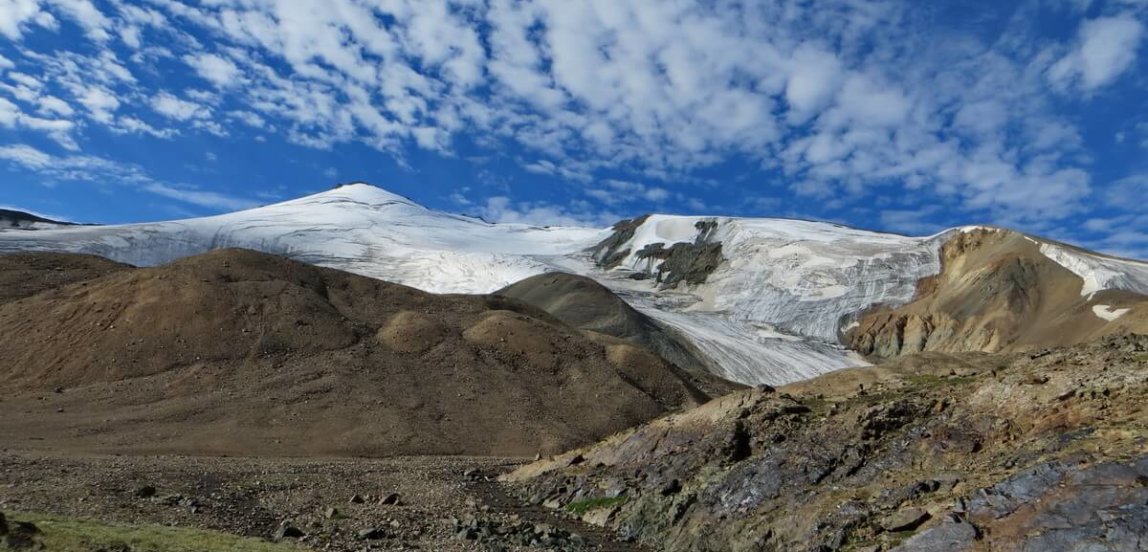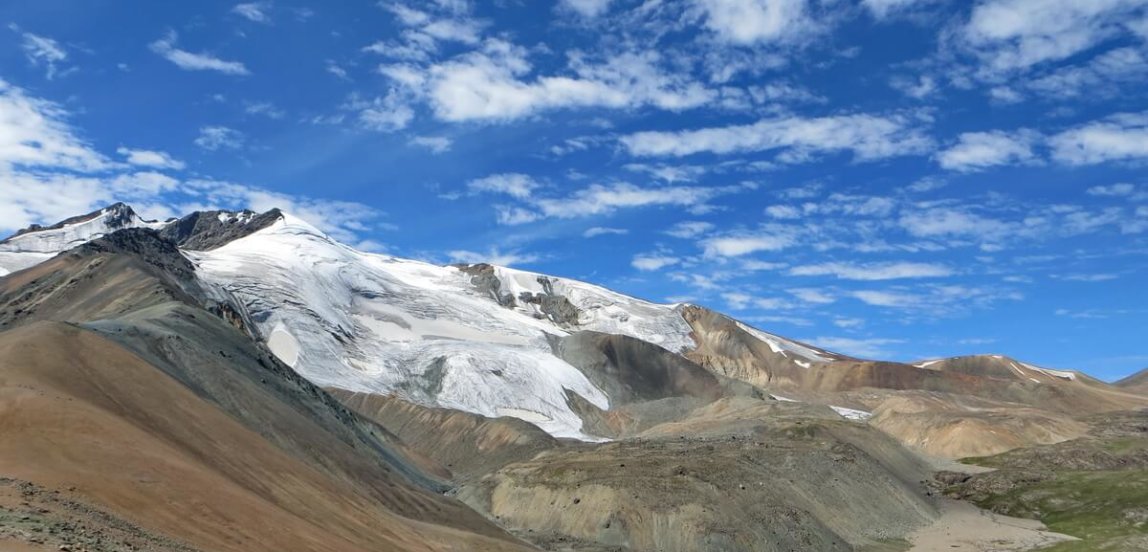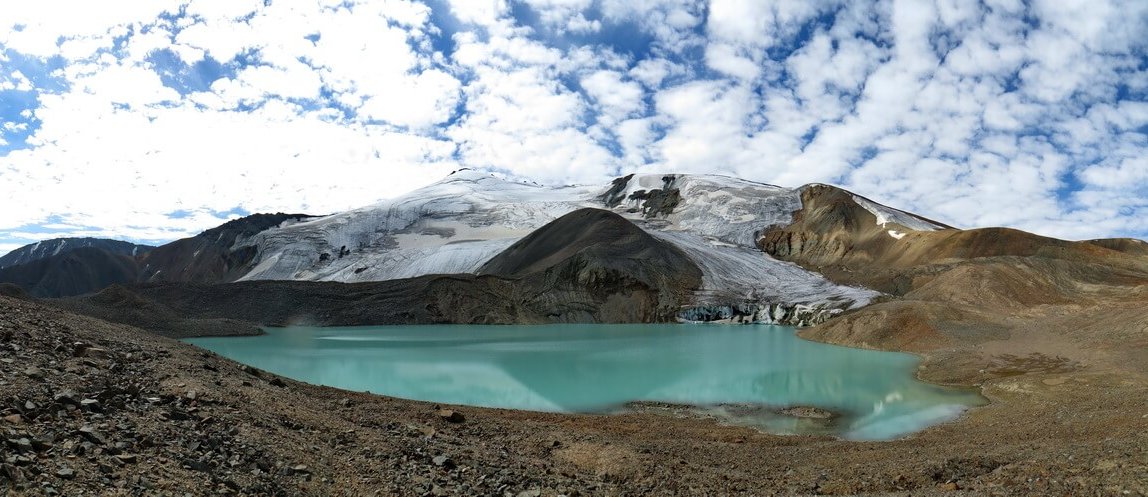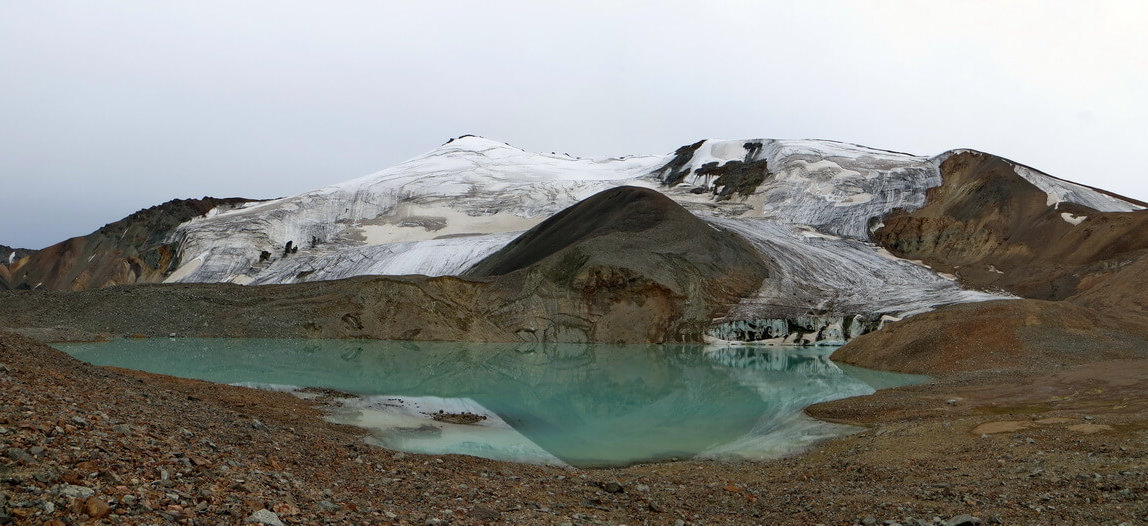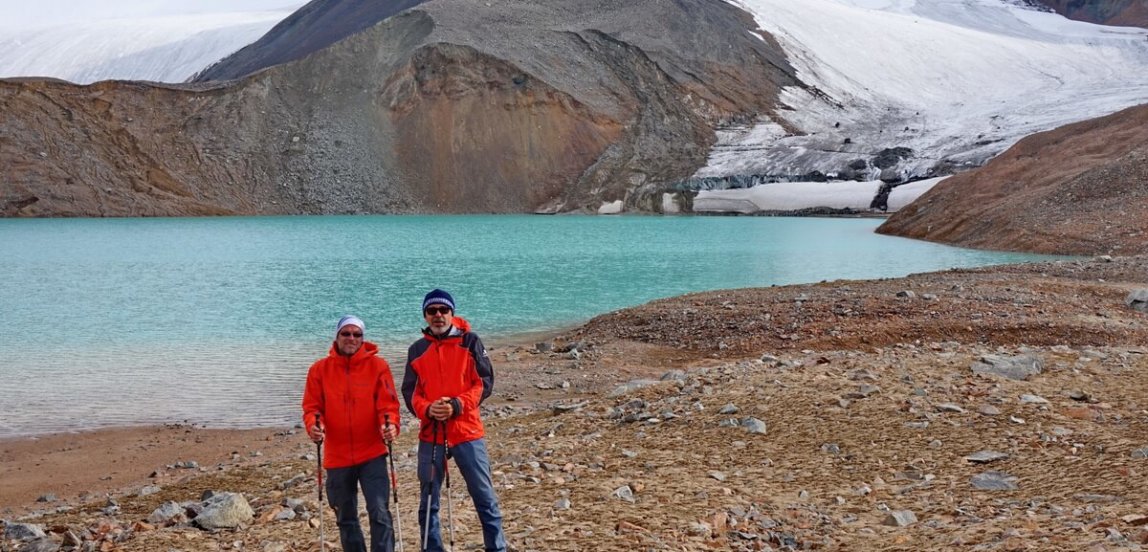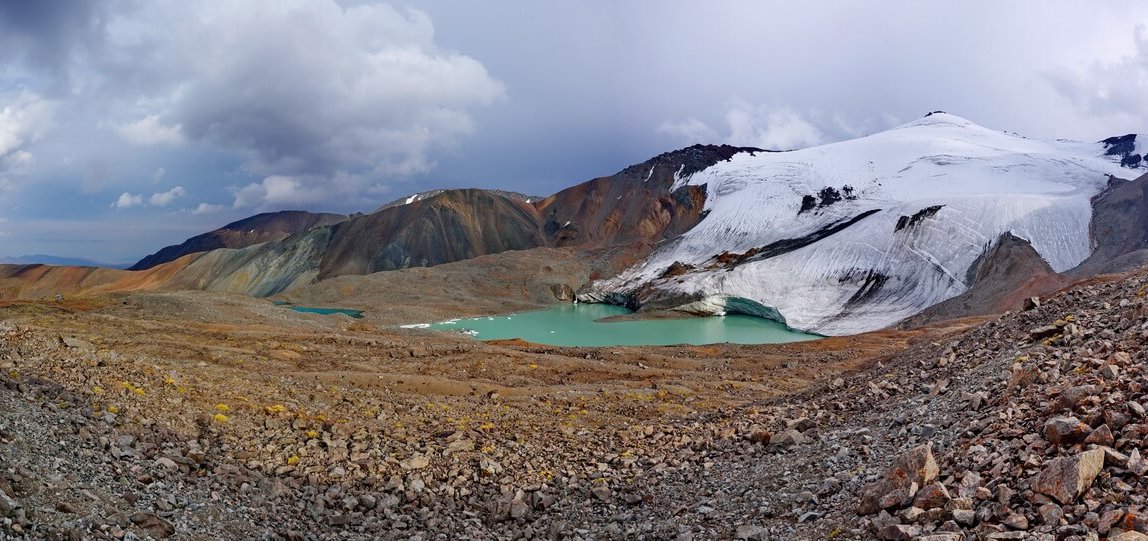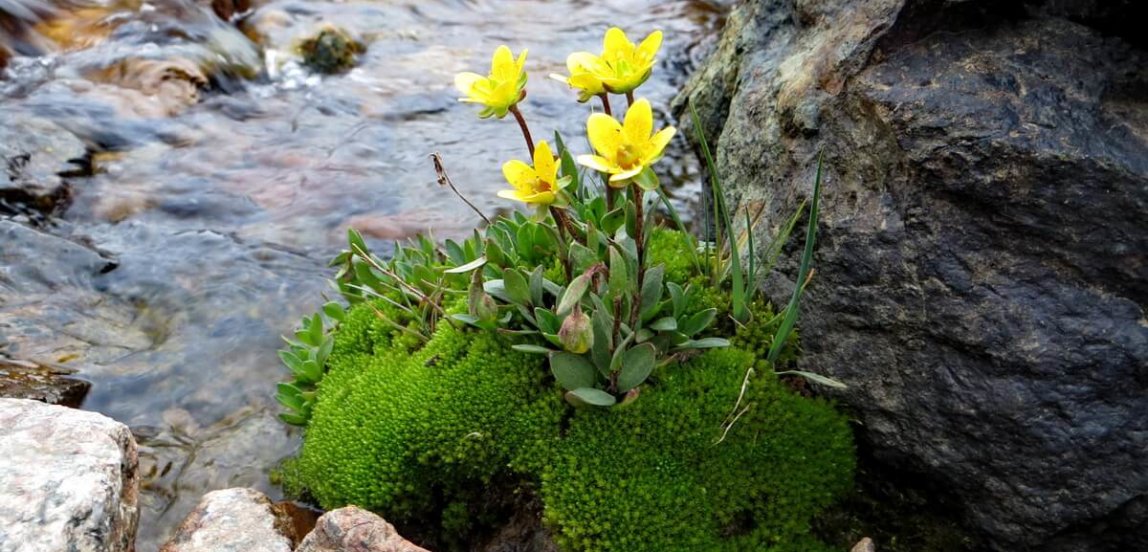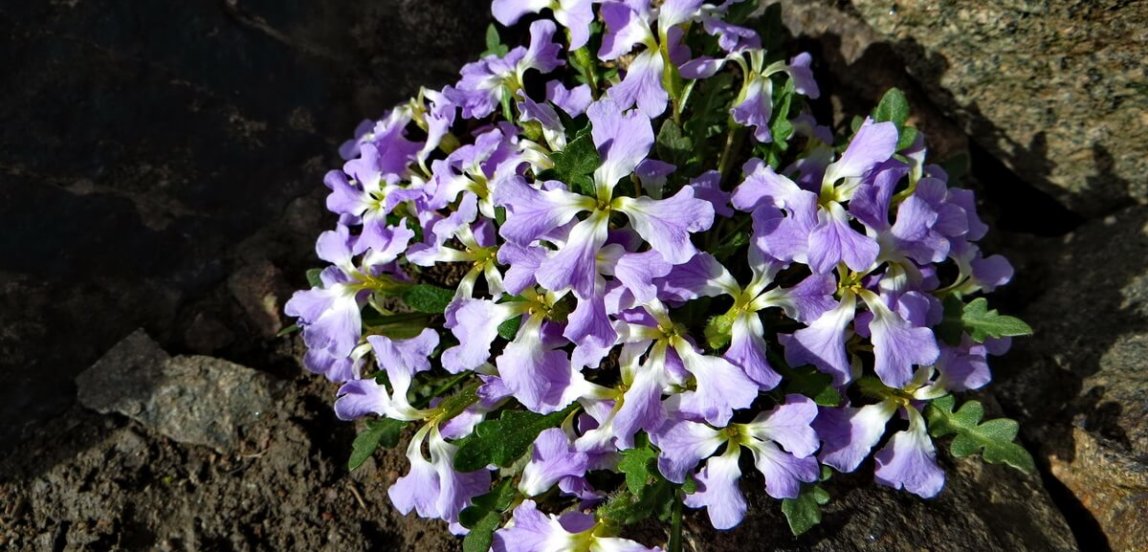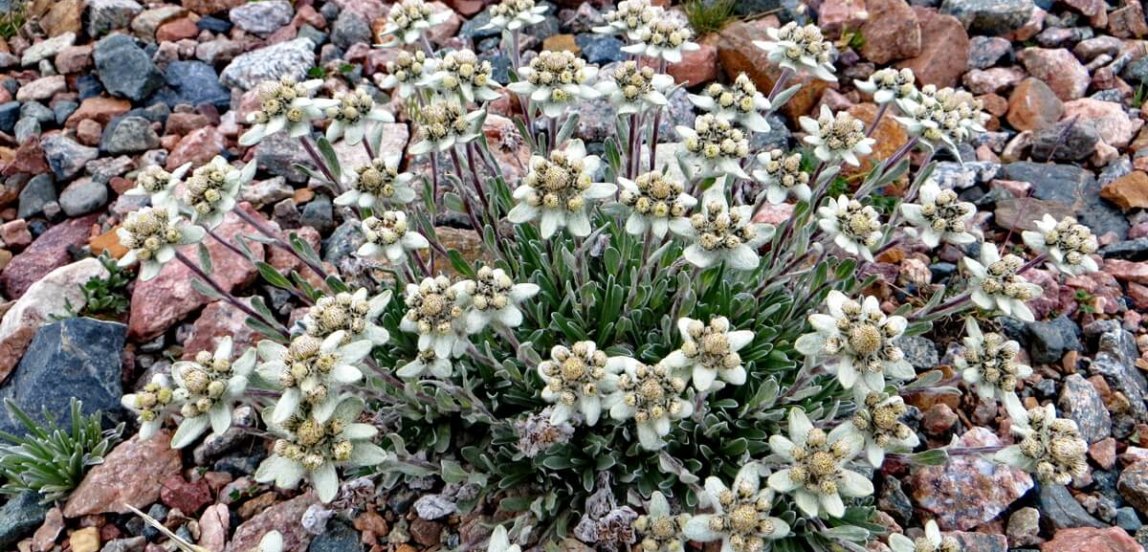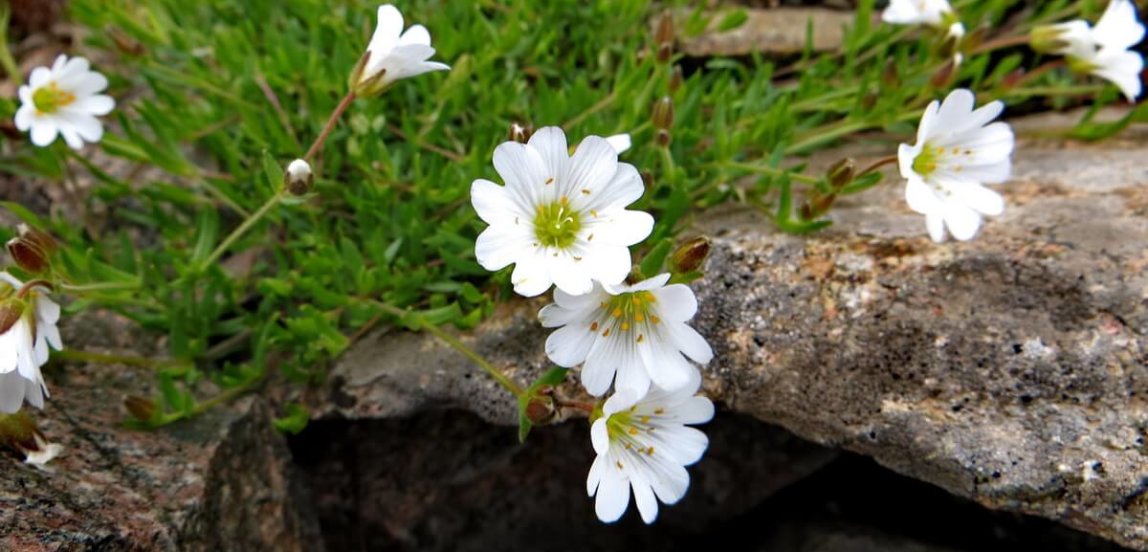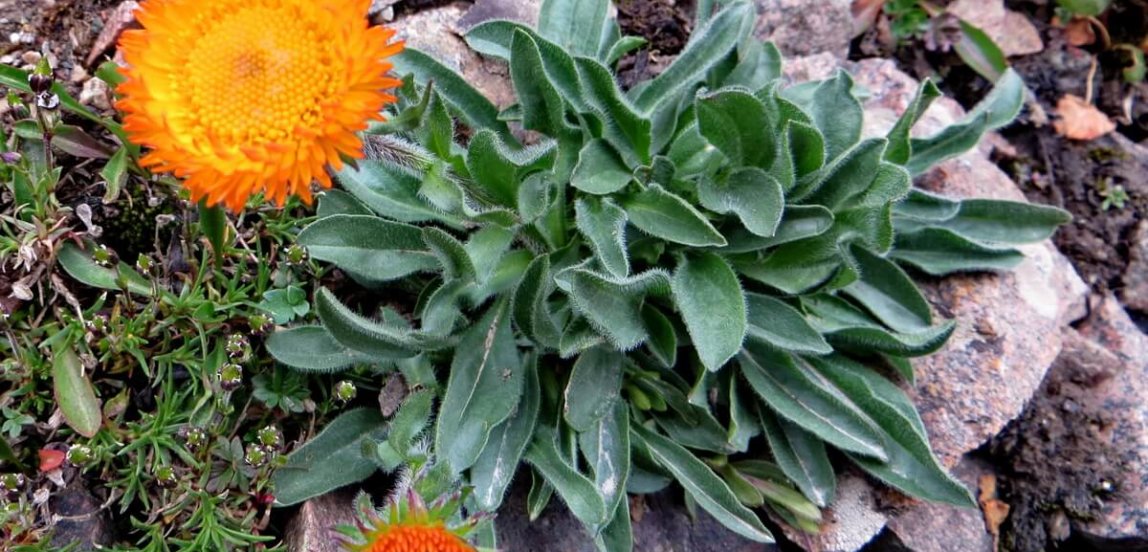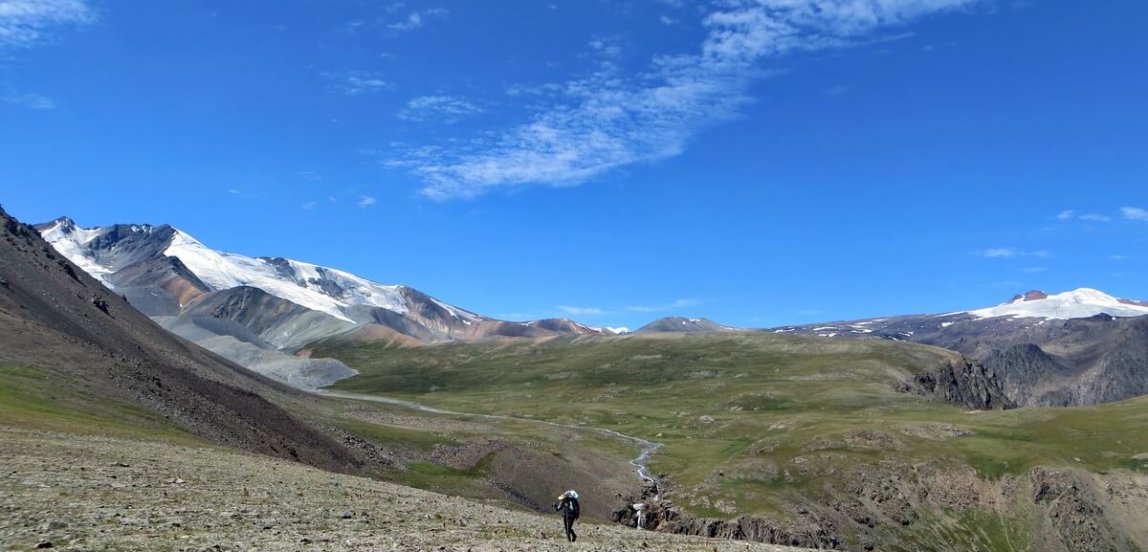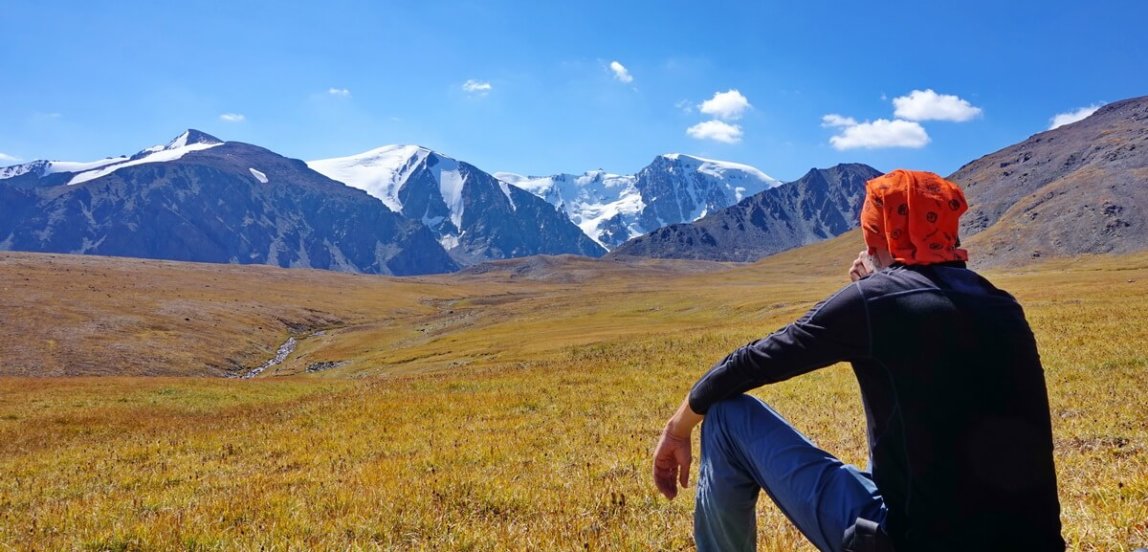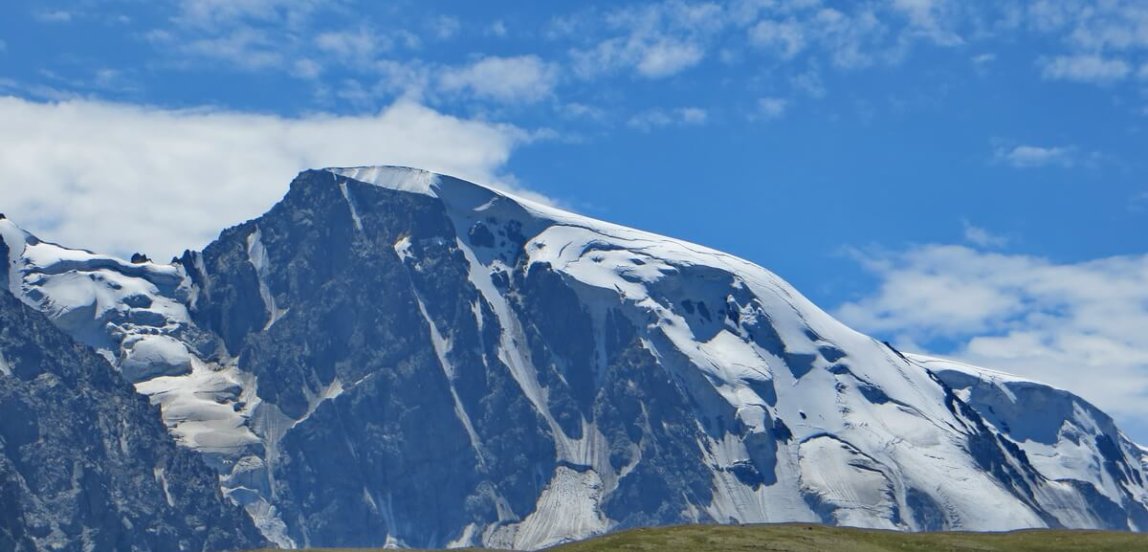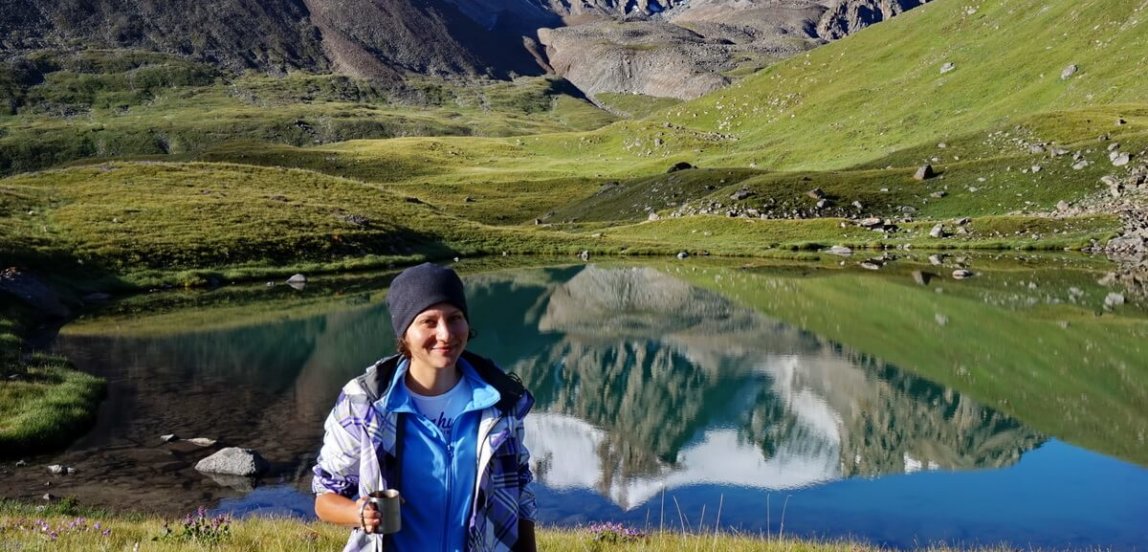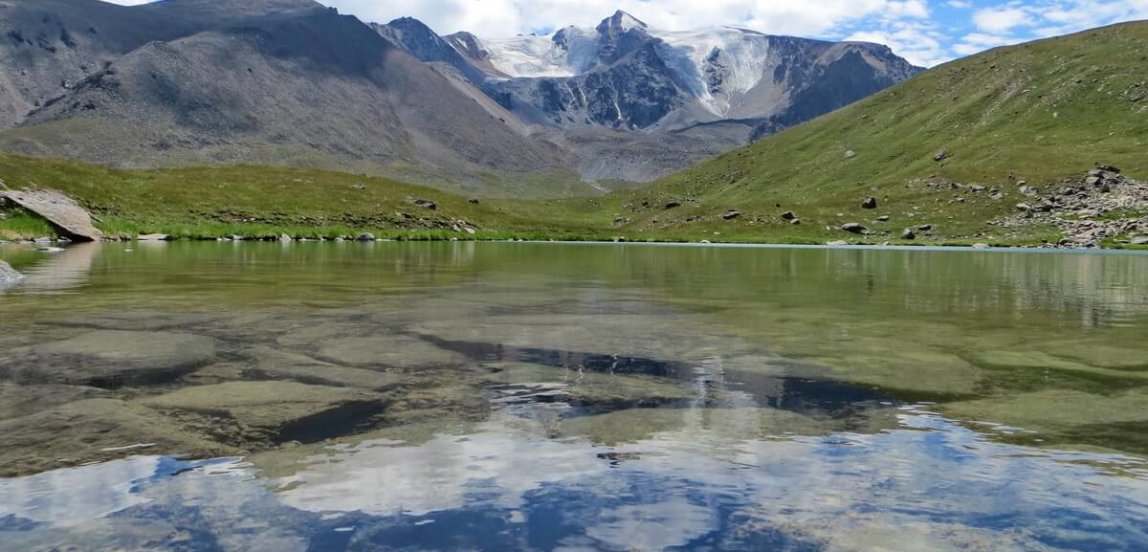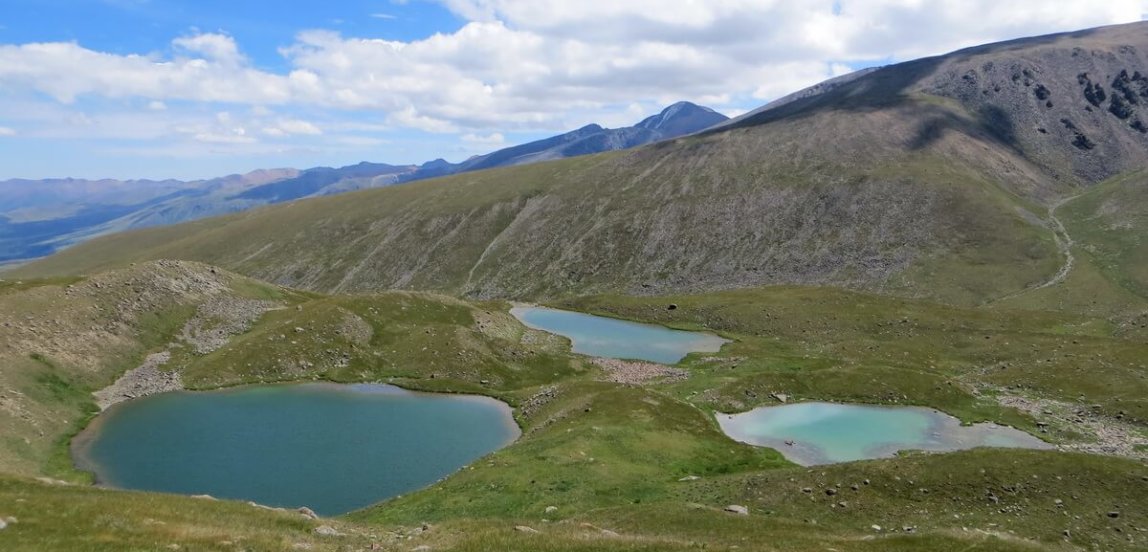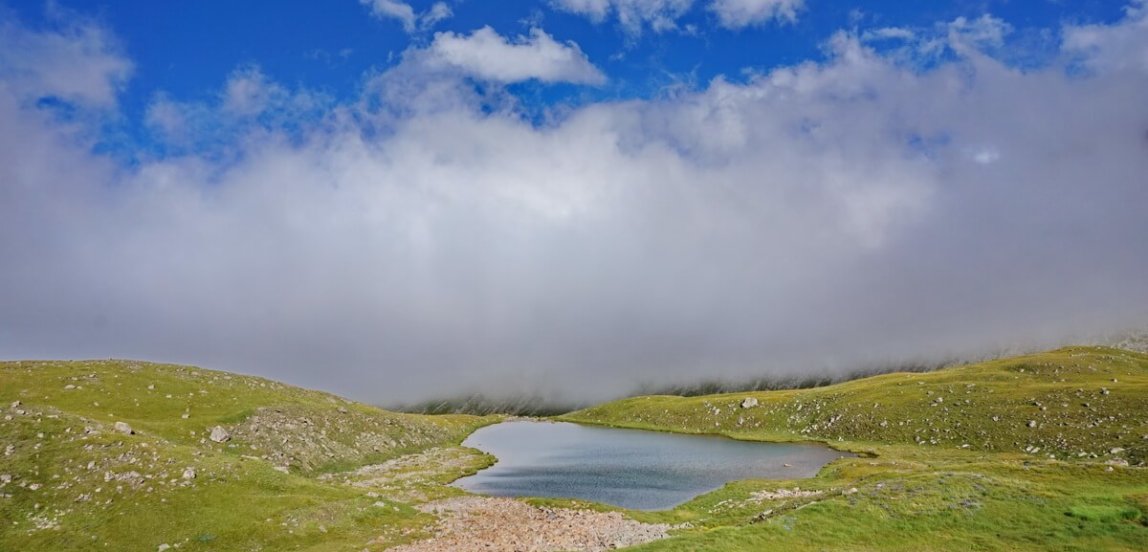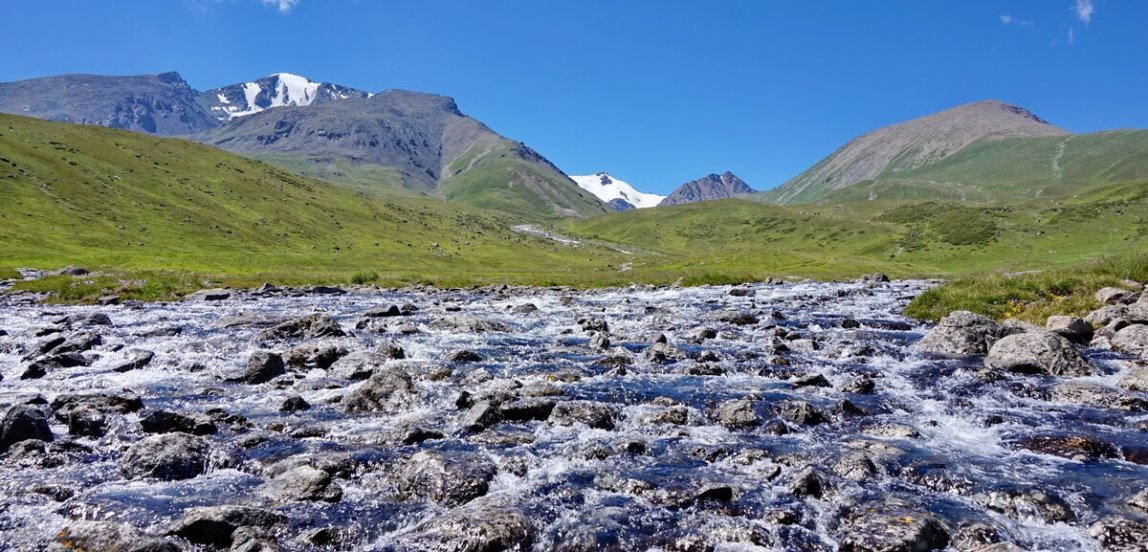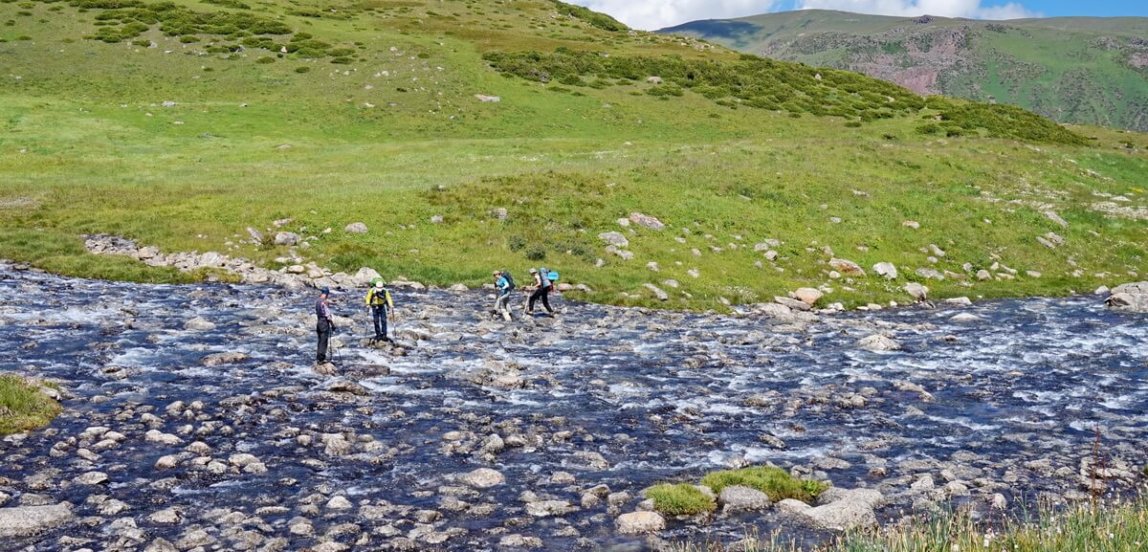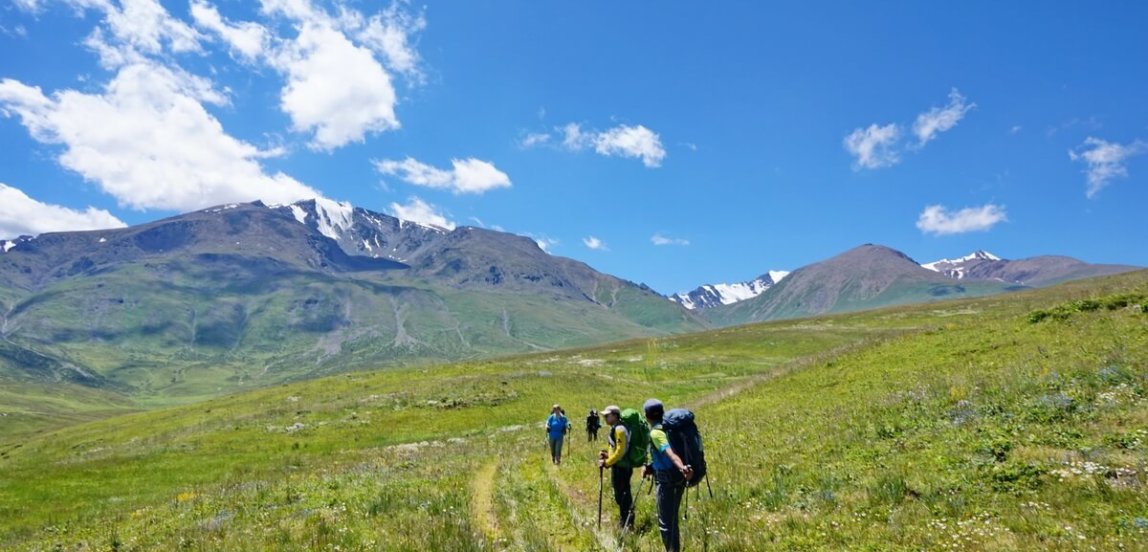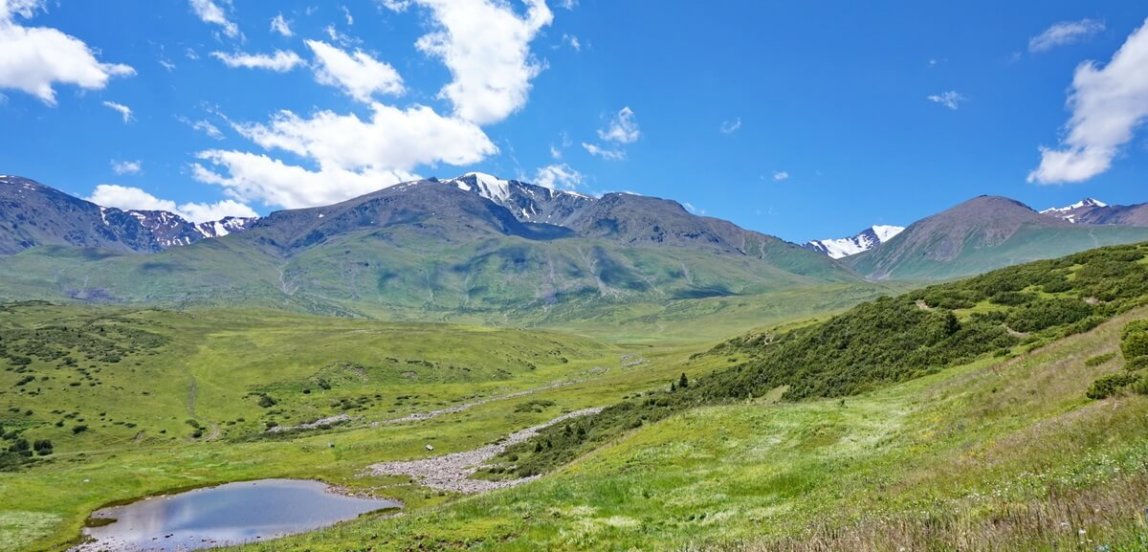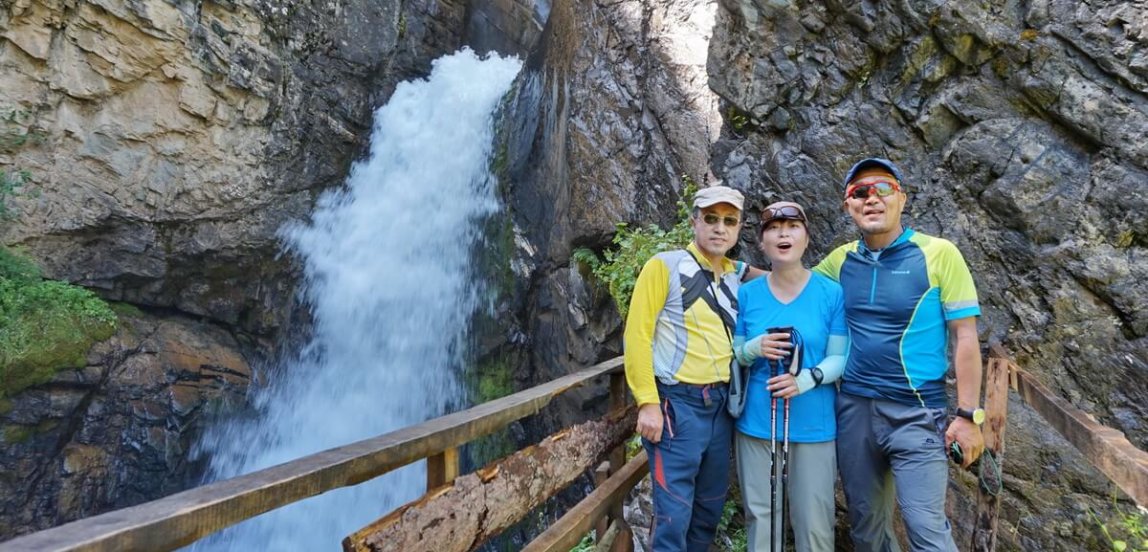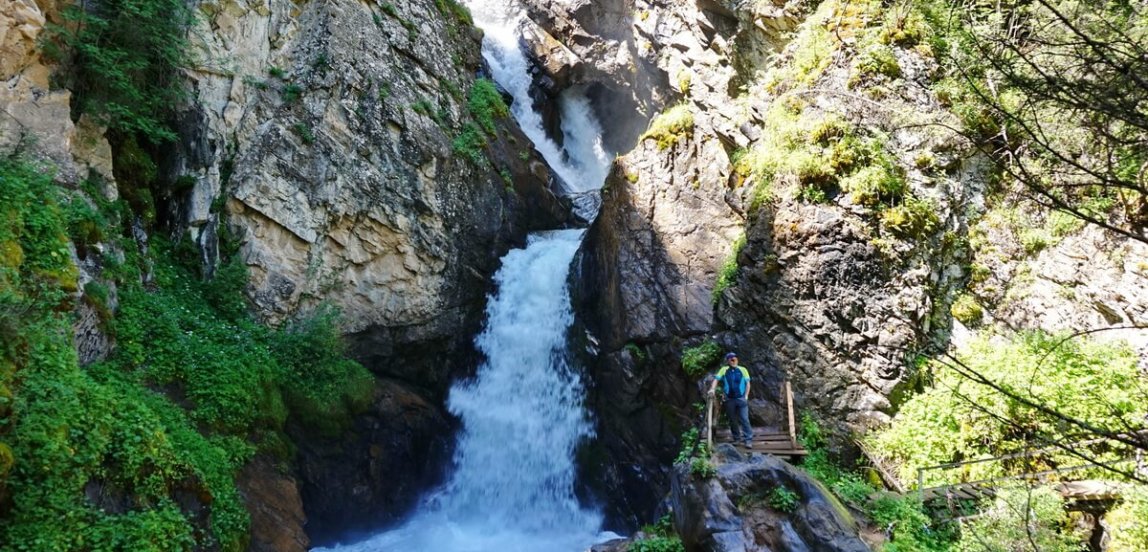 DAY 1. Transfer to the Turgen valley (2 hrs). Trekking. Batan village – river Kayrak – meadow of the forest.
Distance: 11,5 km; 6 hrs. The difference in height: +800 m.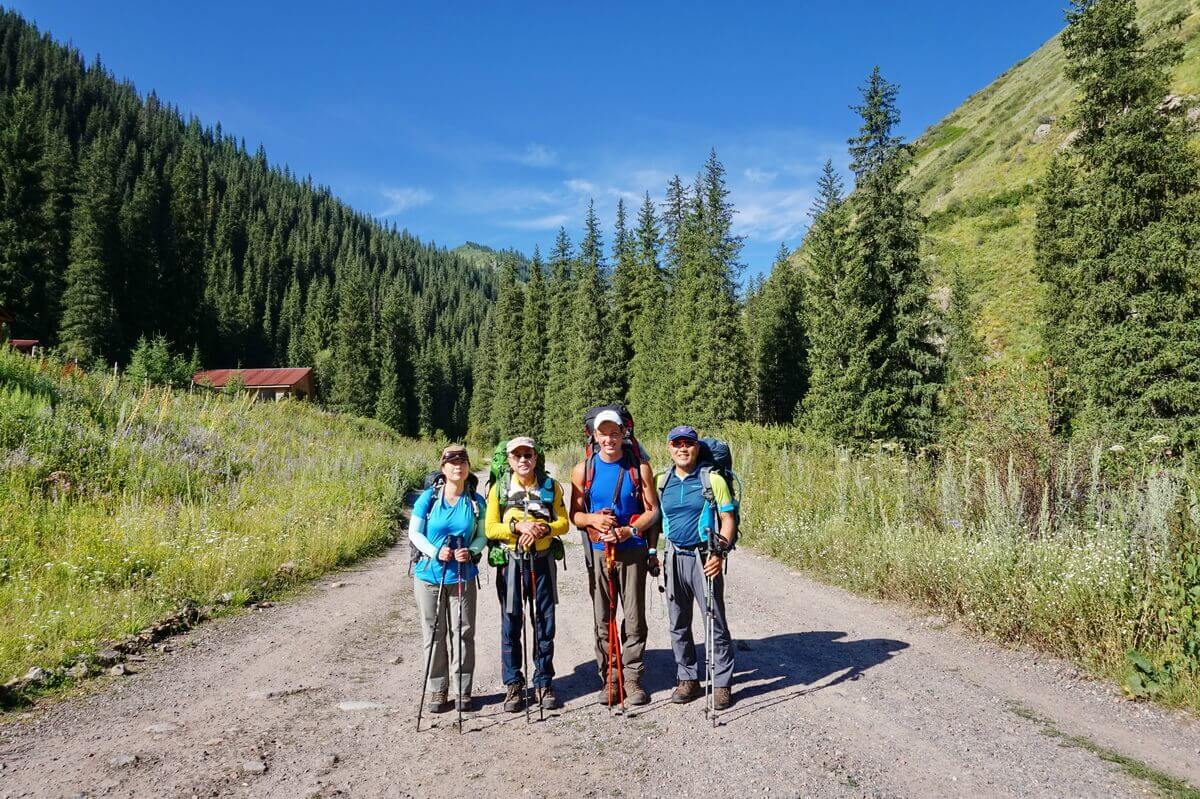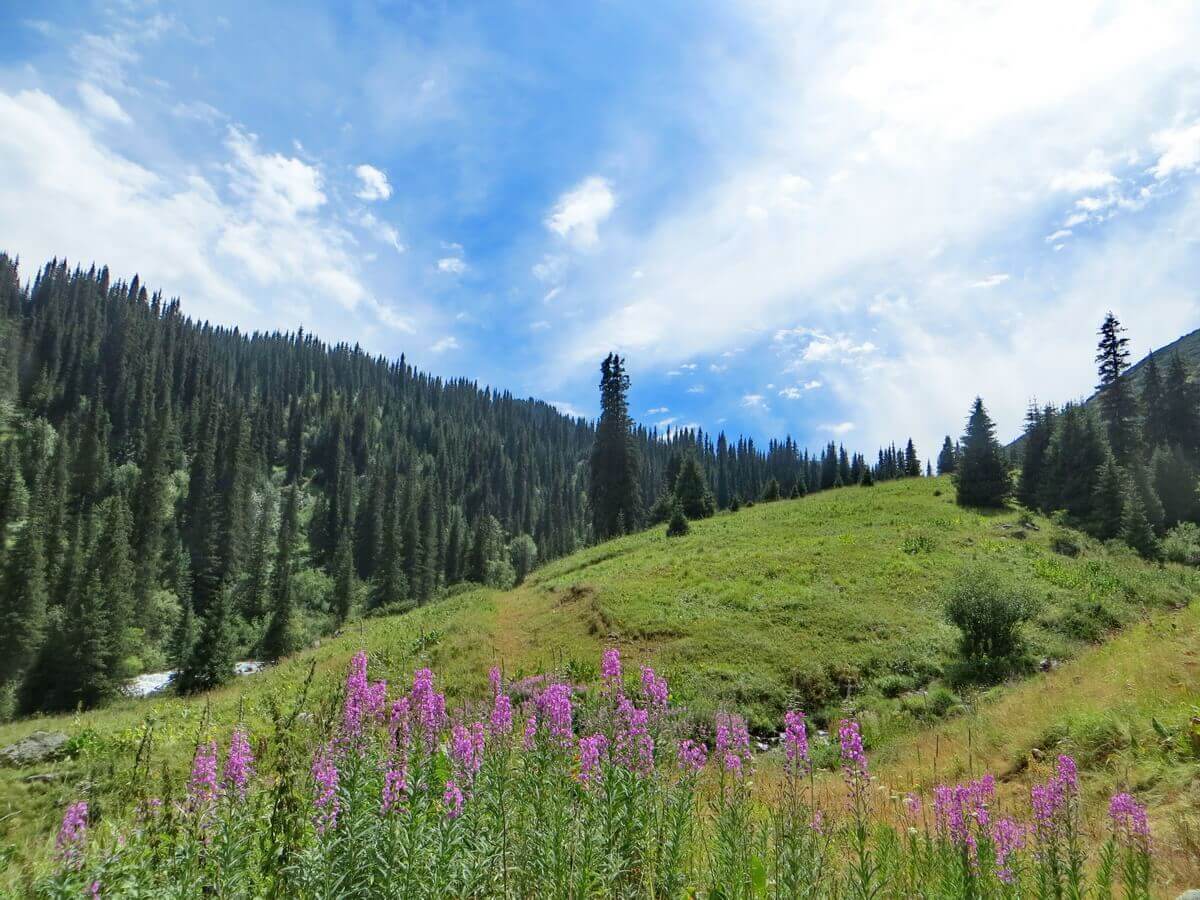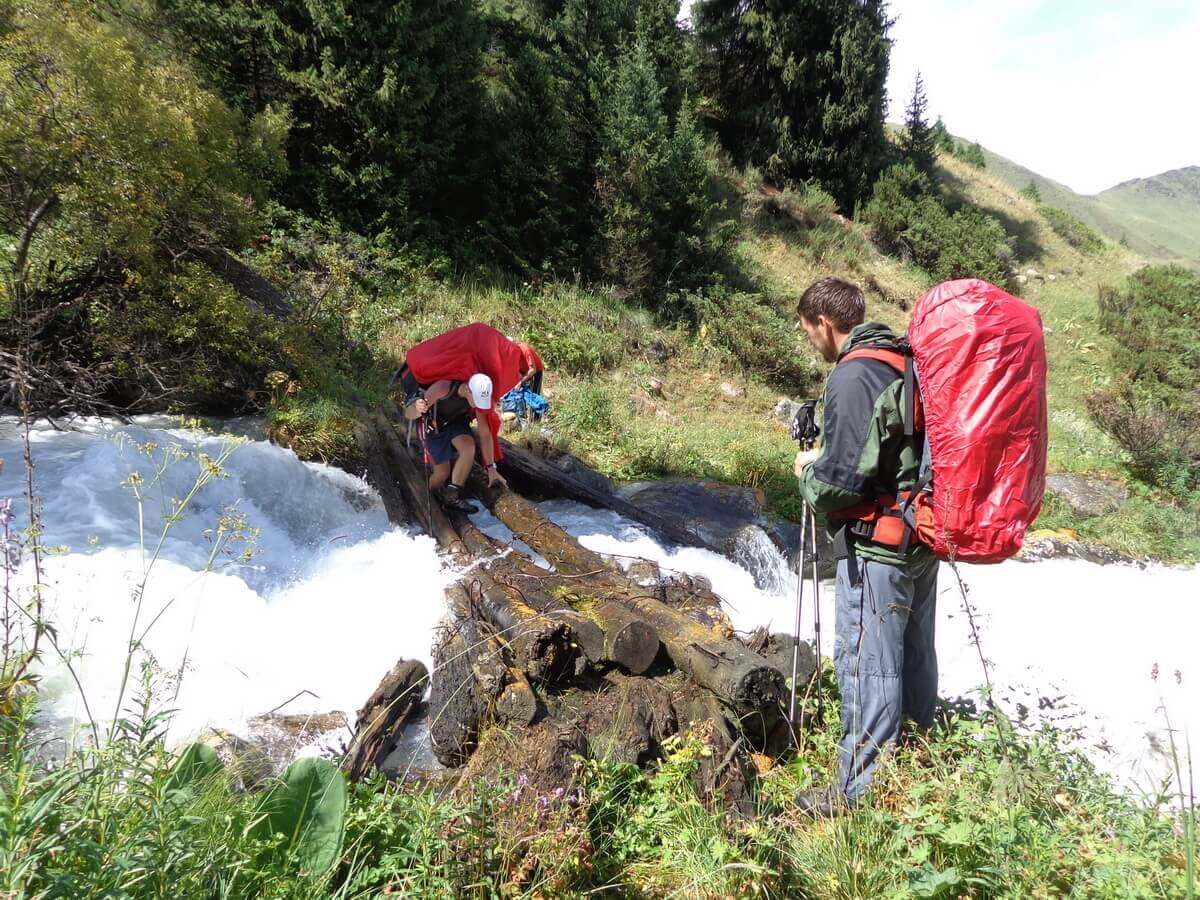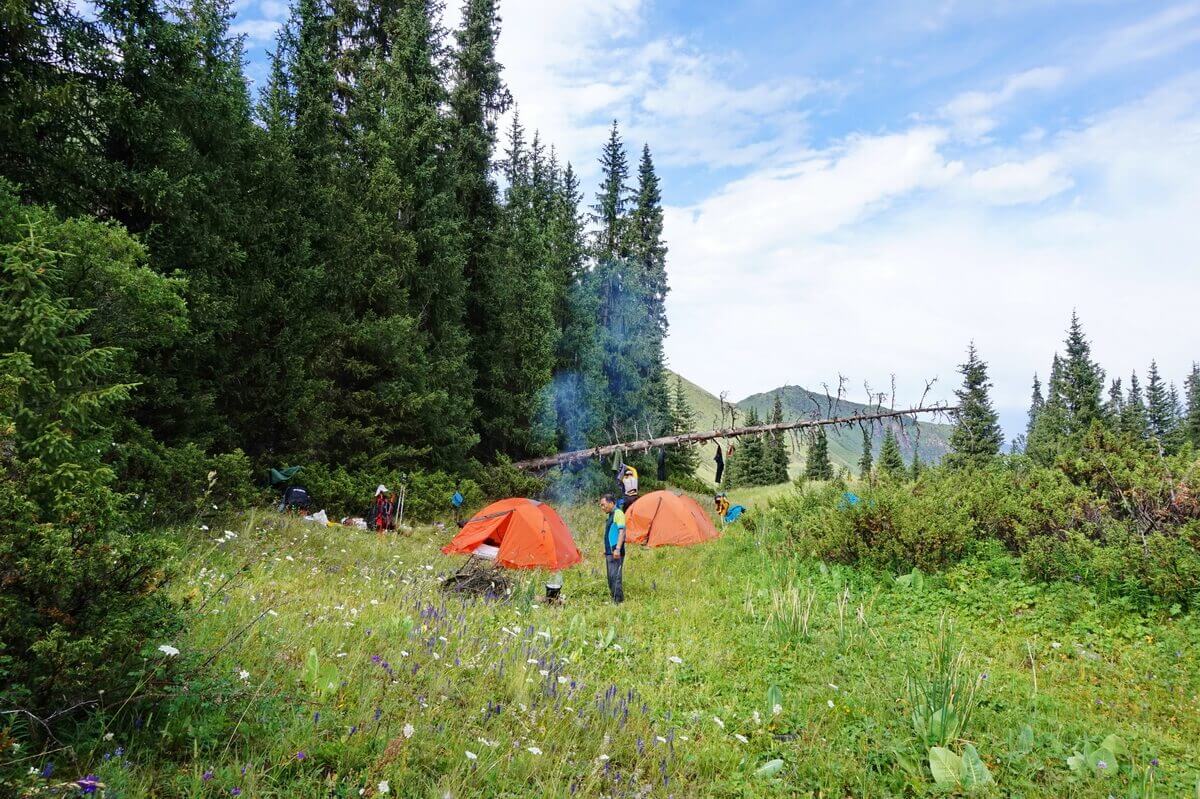 DAY 2. Old shepherd camp – blue river spill – moraine of the glacier Mountain Institute – Moraine lake.
Distance: 12 km; 6,5 hrs. The difference in height: +1050 m.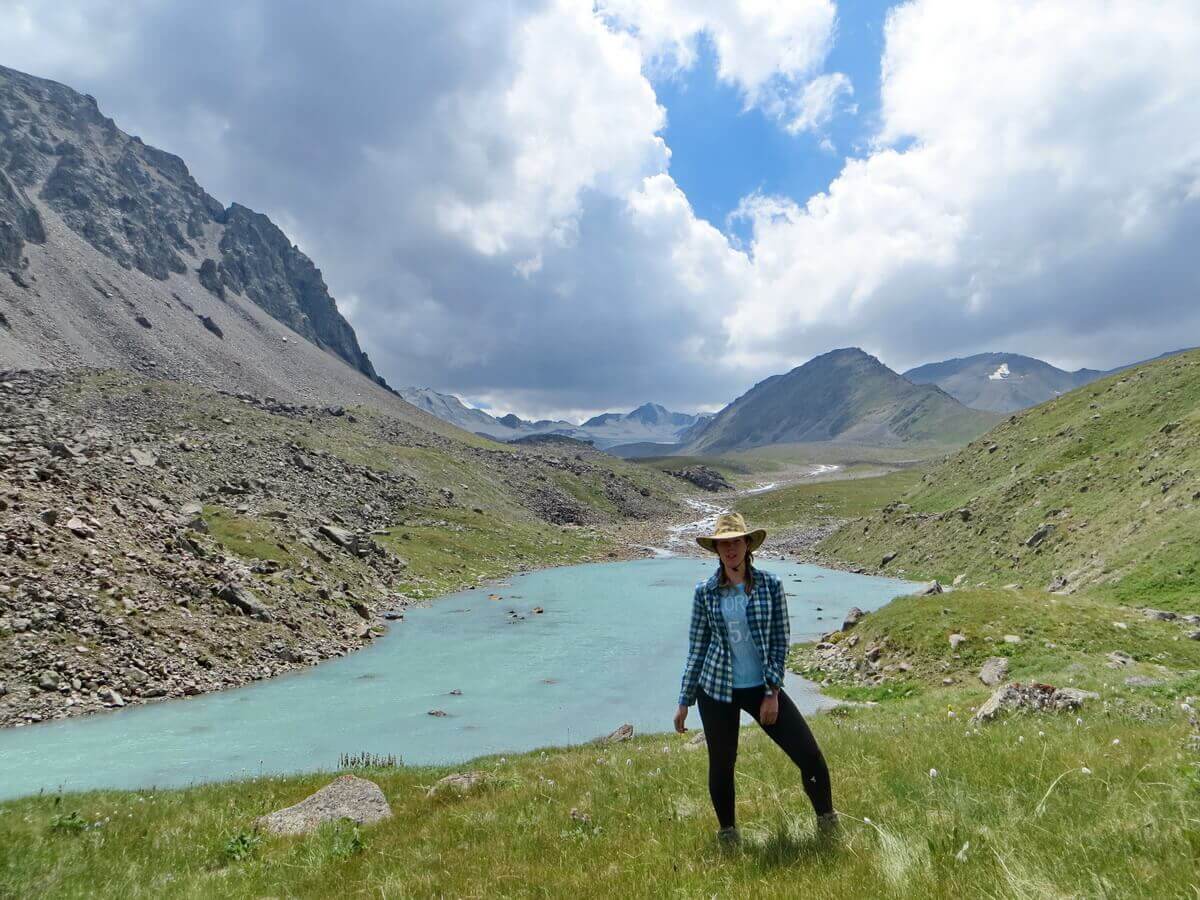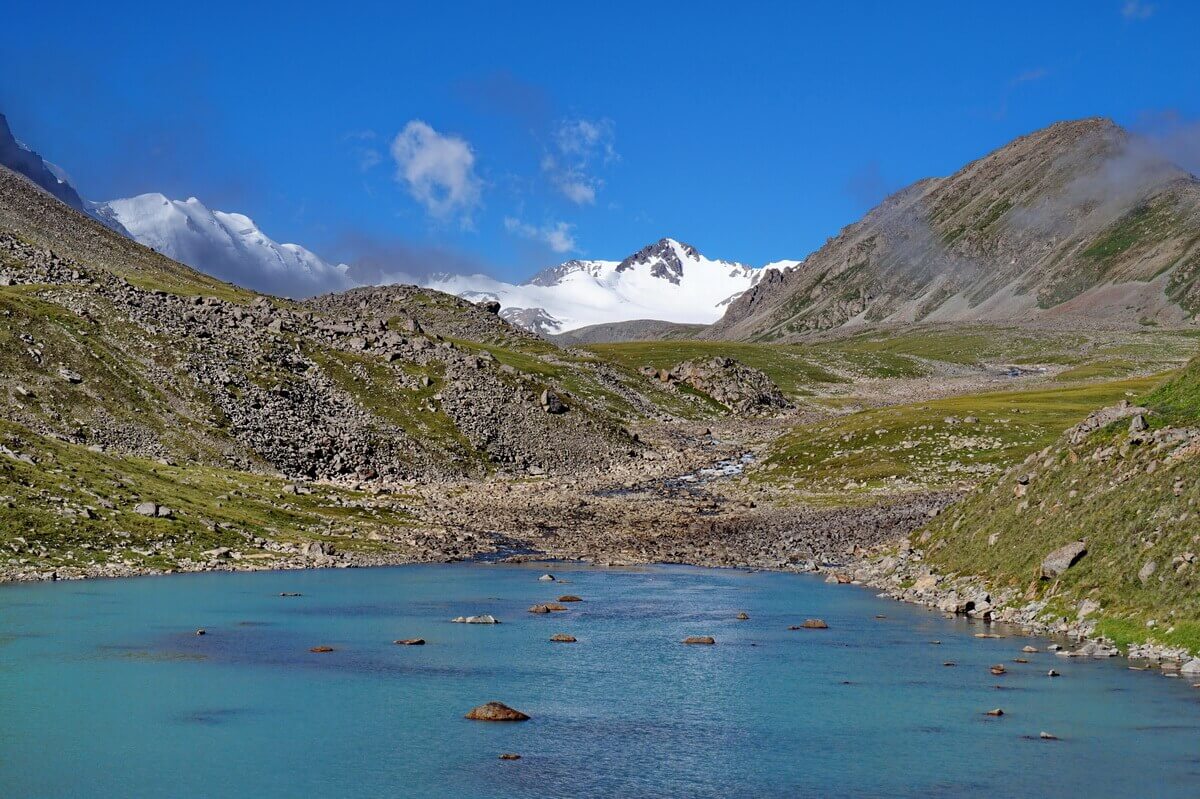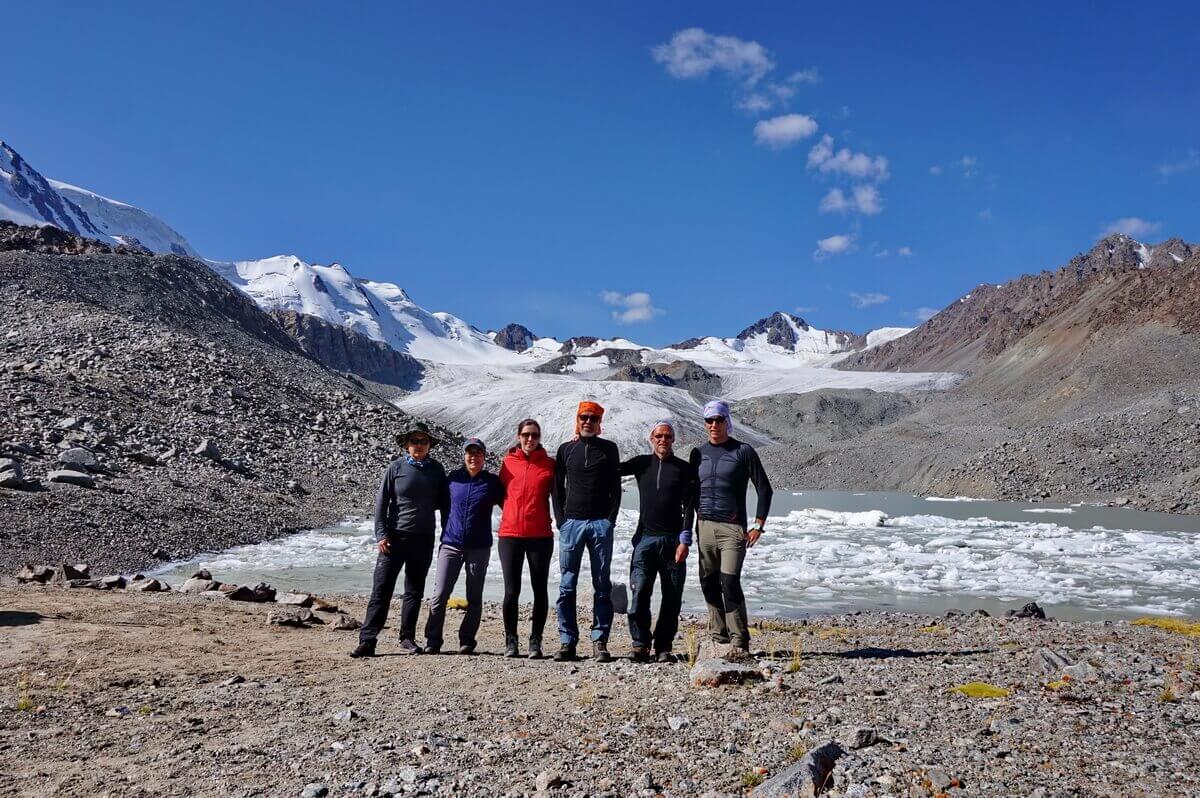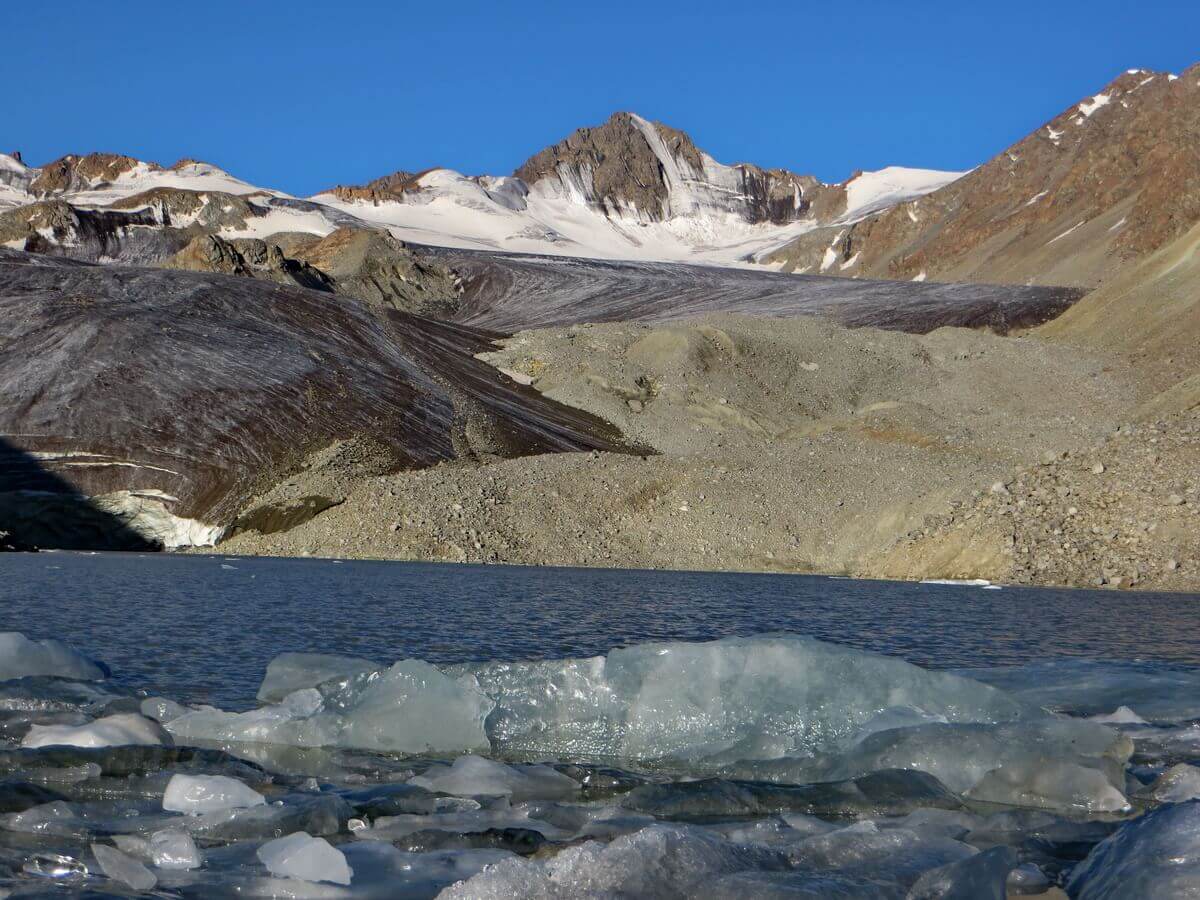 DAY 3. CHT #1 pass – river East Chon-Turgen – CHT #2 pass – Alpine plateau of river Chon-Turgen – moraine lake.
Distance: 9 km; 4,5 hrs. The difference in height: +475 m / -300 m.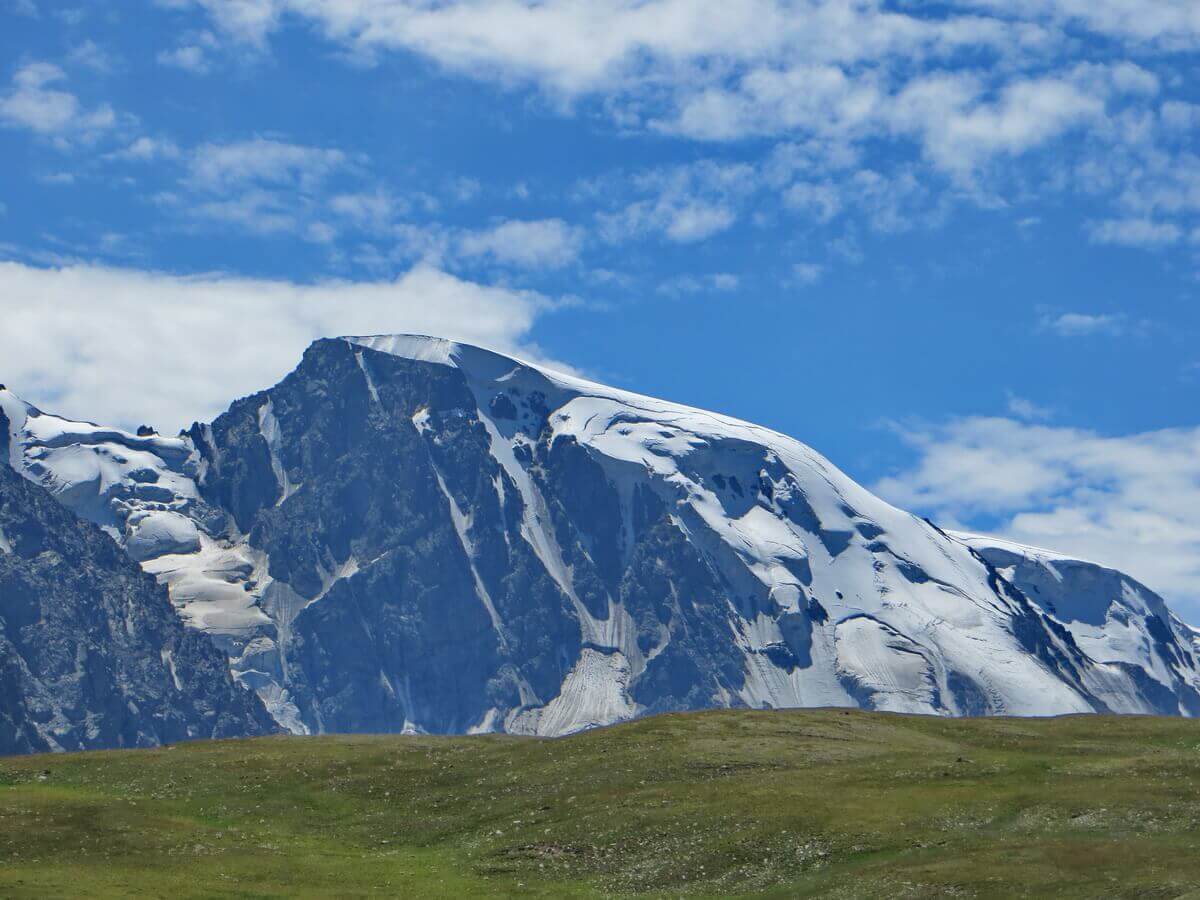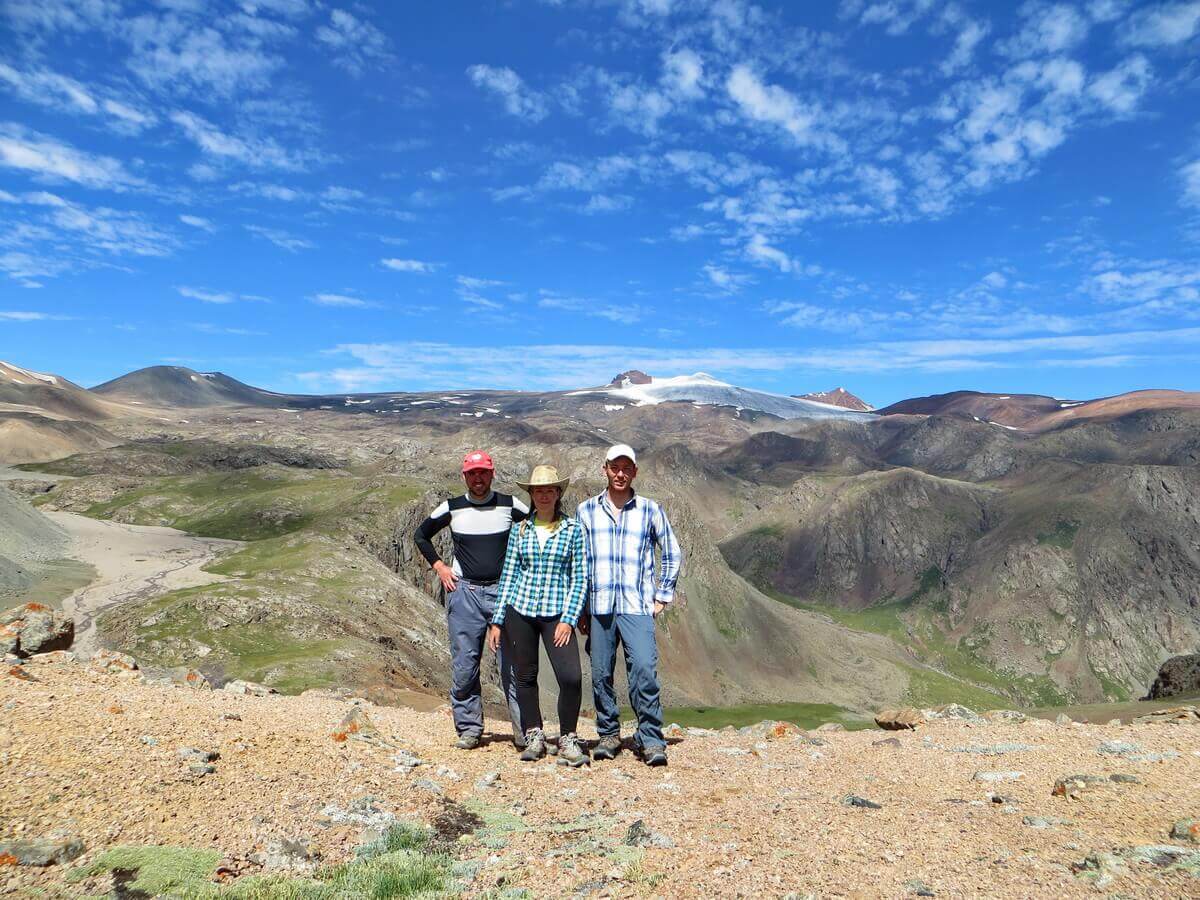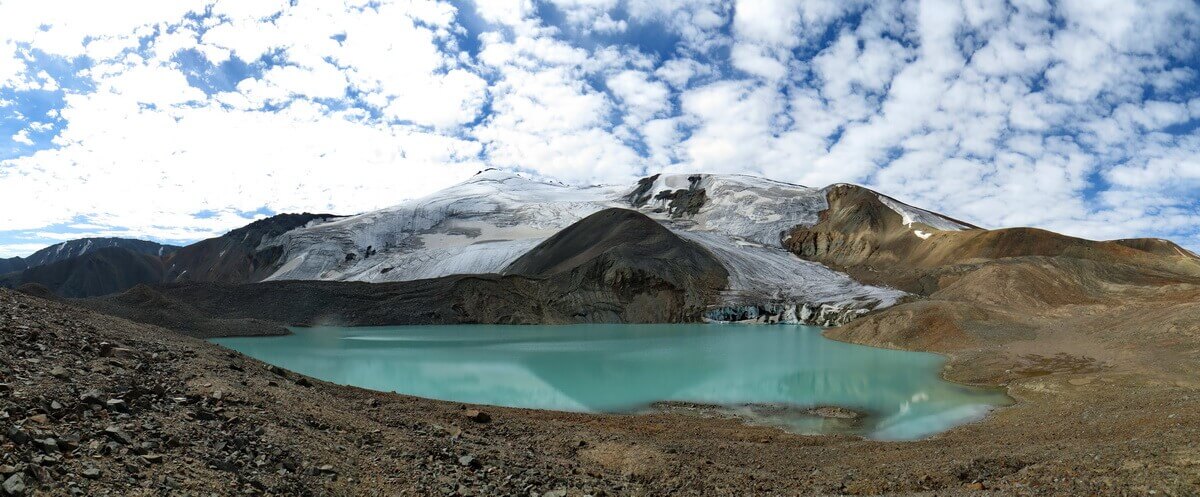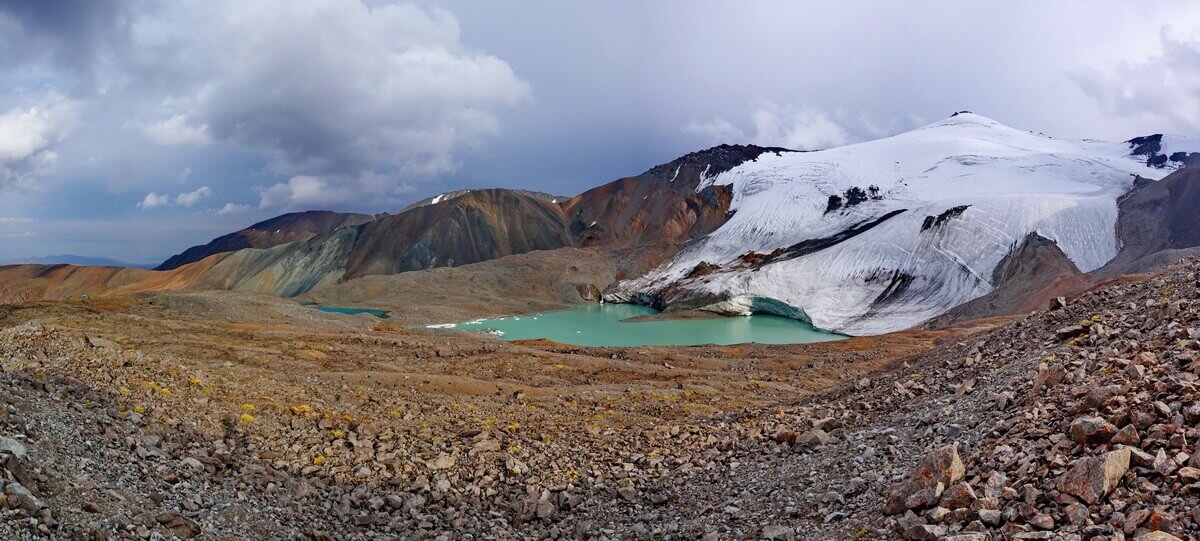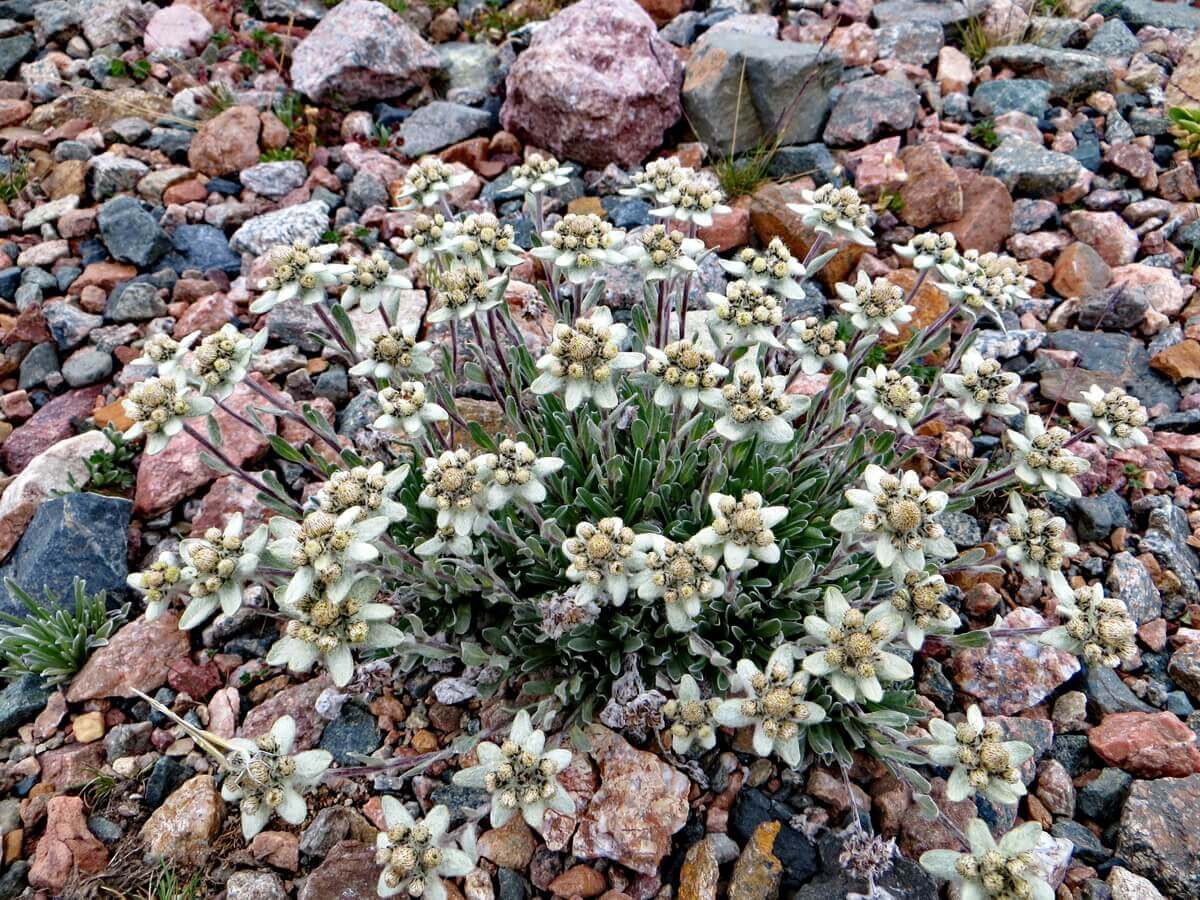 DAY 4. River East Chon-Turgen – 4 sphagnum lakes – Turgen valley – river Temirtas.
Distance: 15,5 km; 6 hrs. The difference in height: +270 m / -1.150 m.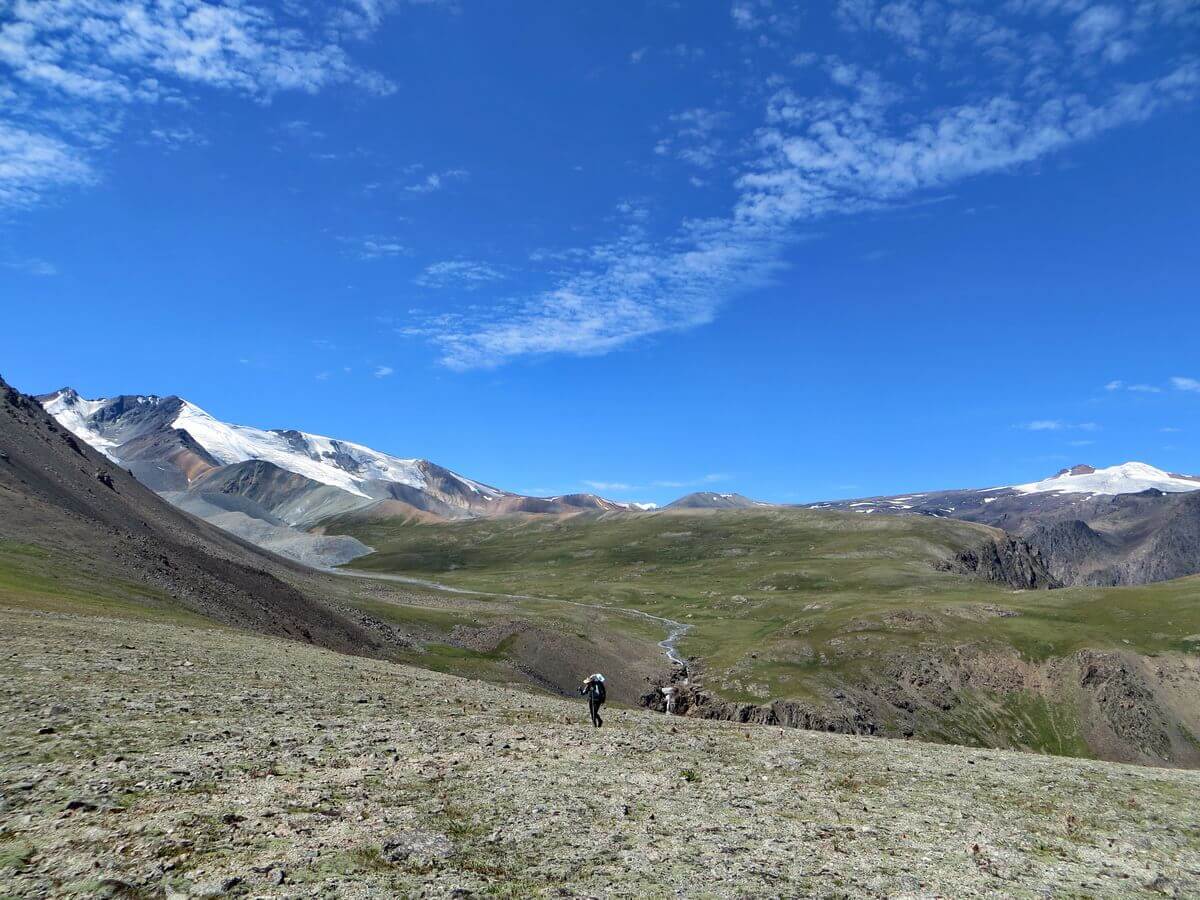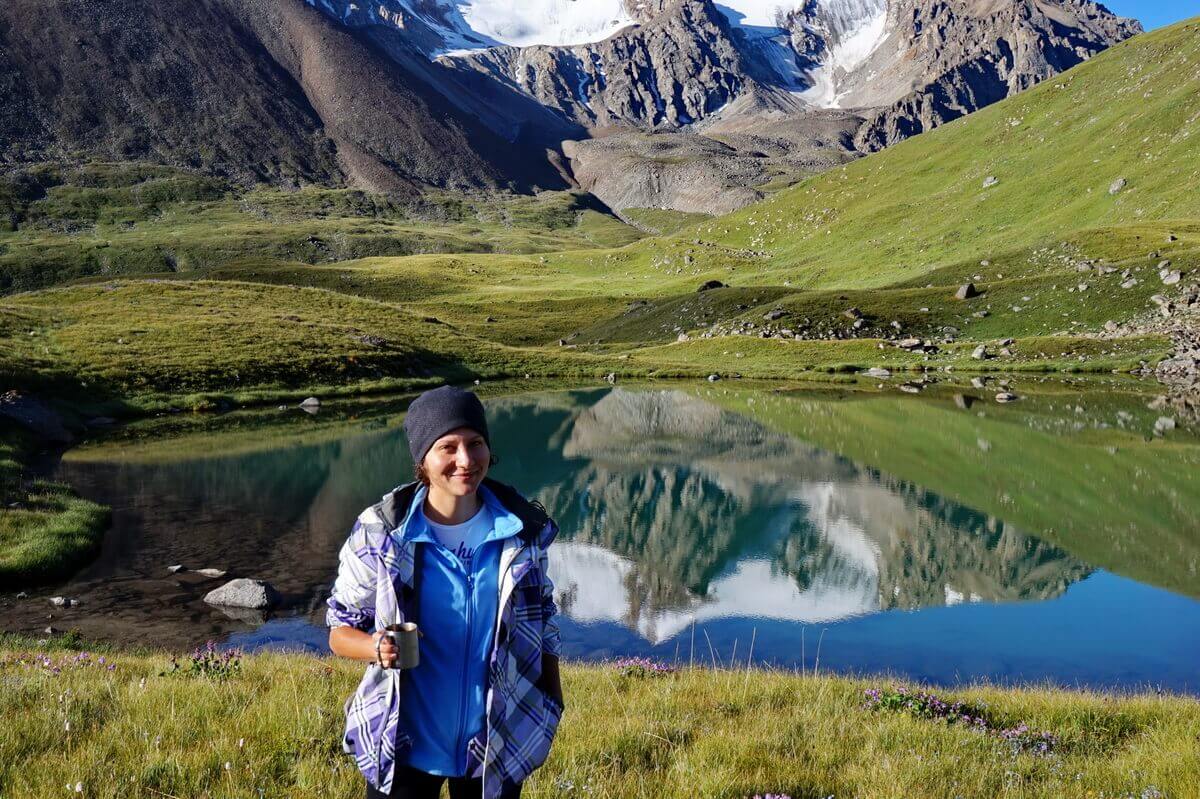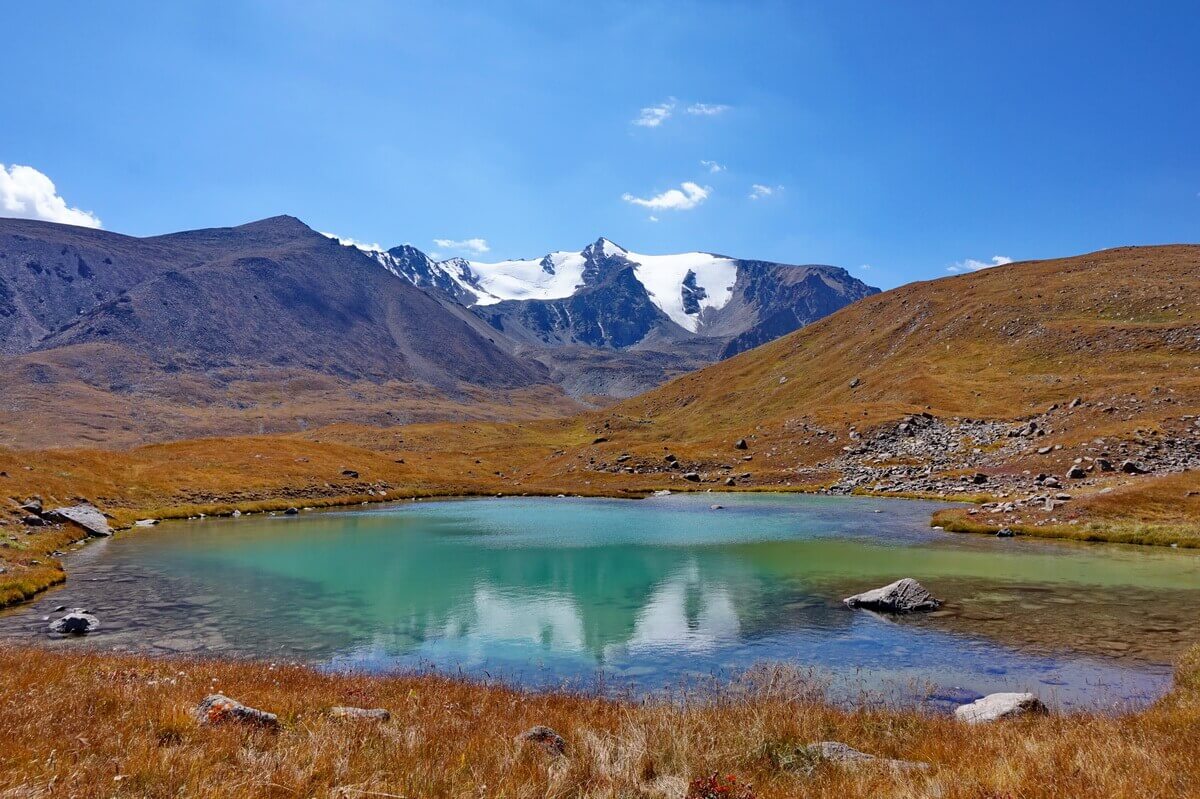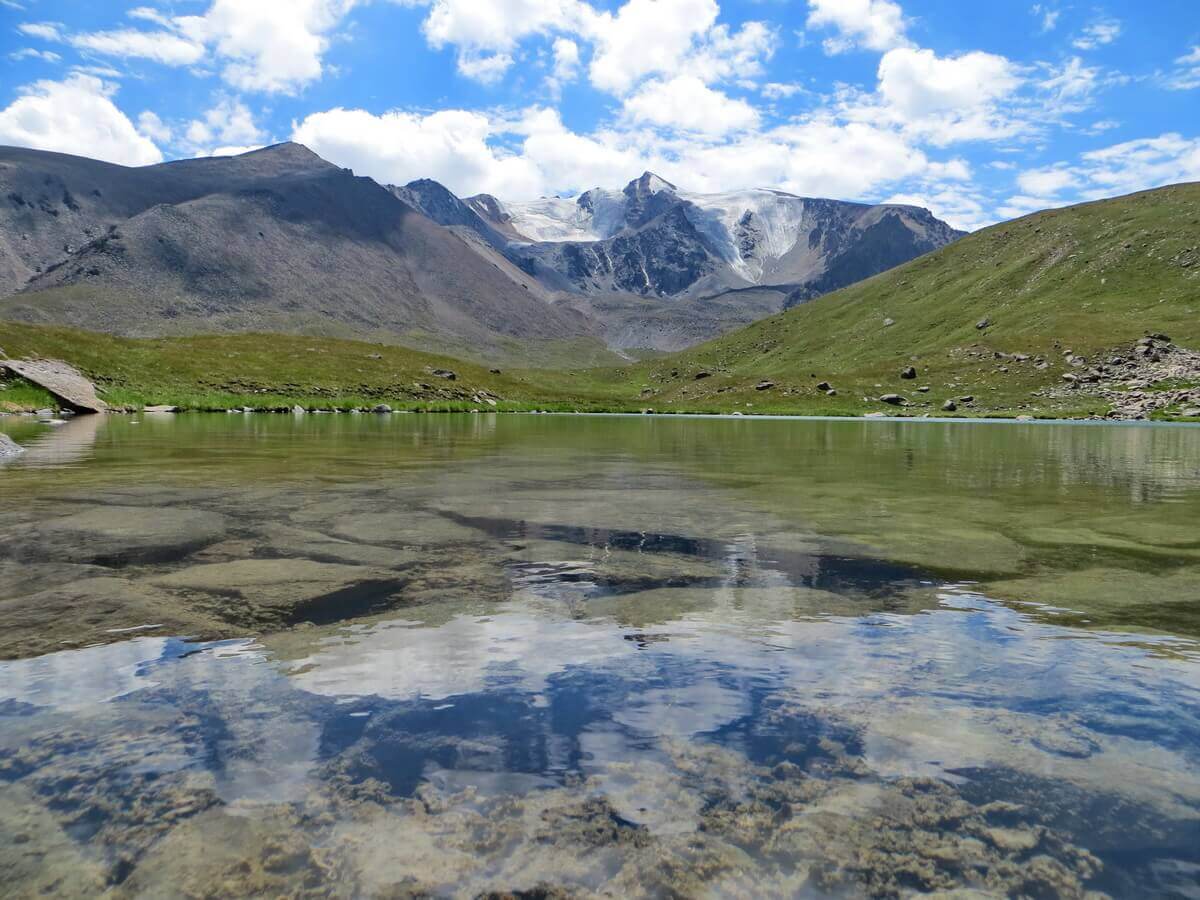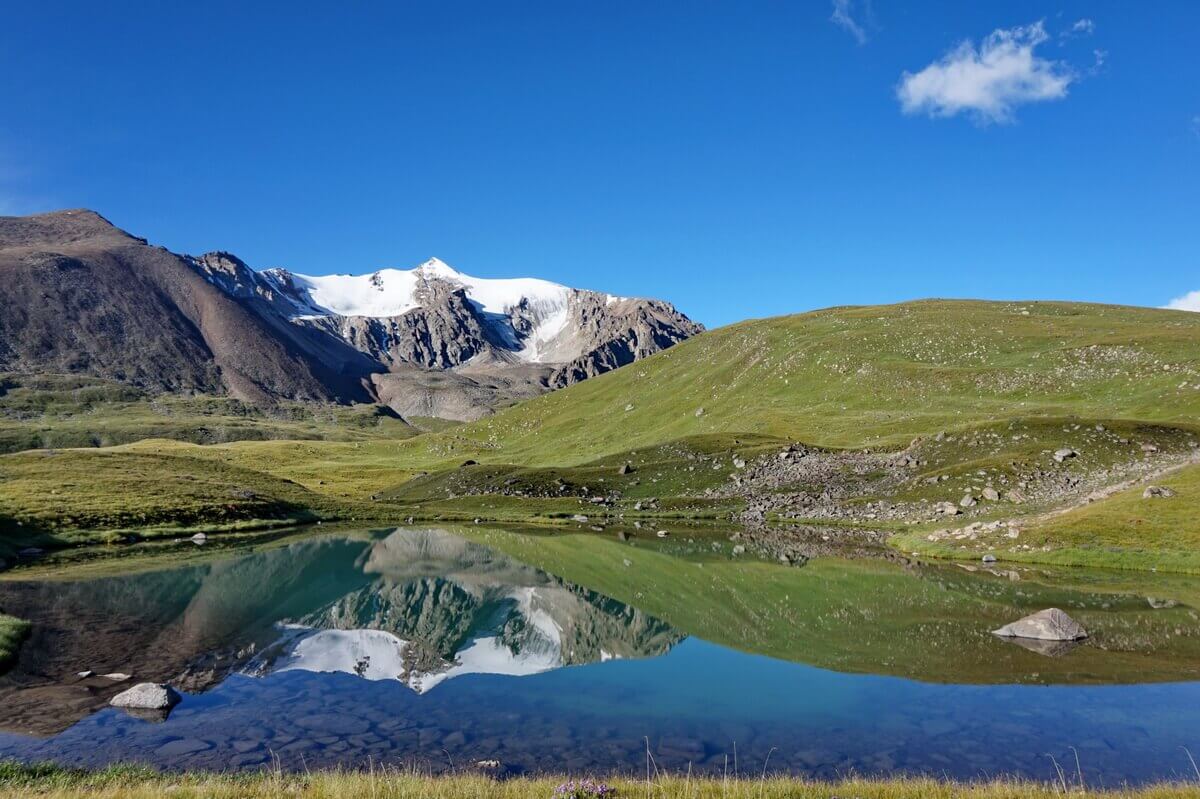 DAY 5. Ojkaragay meadow – Kayrak gorge – Kayraksky waterfall – Turgen valley – Batan village. Transfer to Almaty (2 hrs).
Distance: 15,5 km; 5,5 hrs. The difference in height: +65 m / -1.200 m.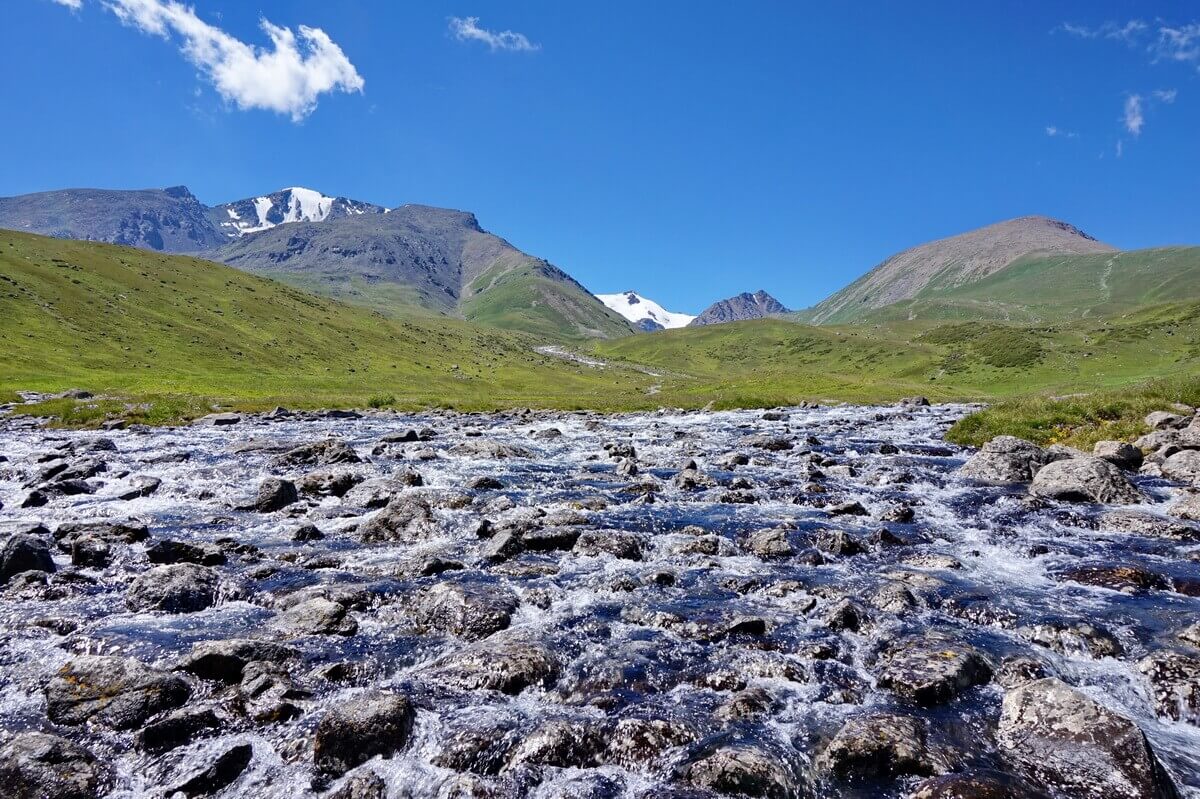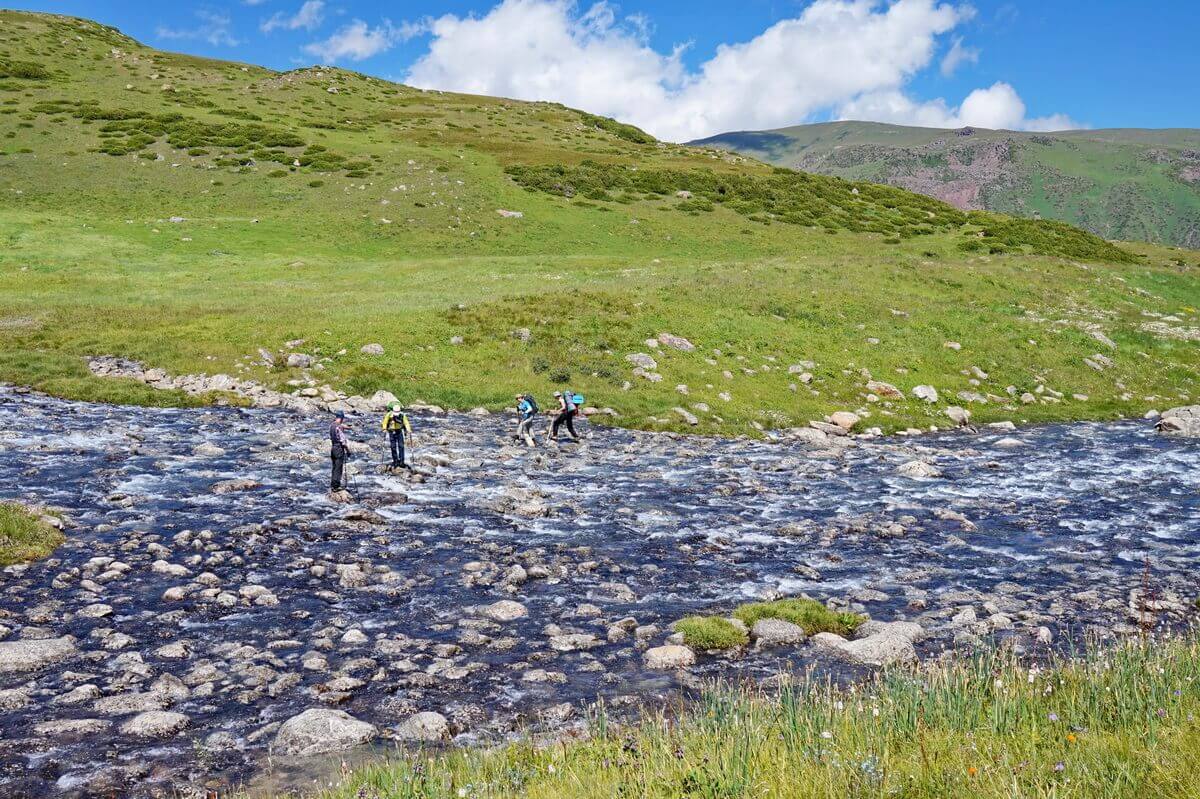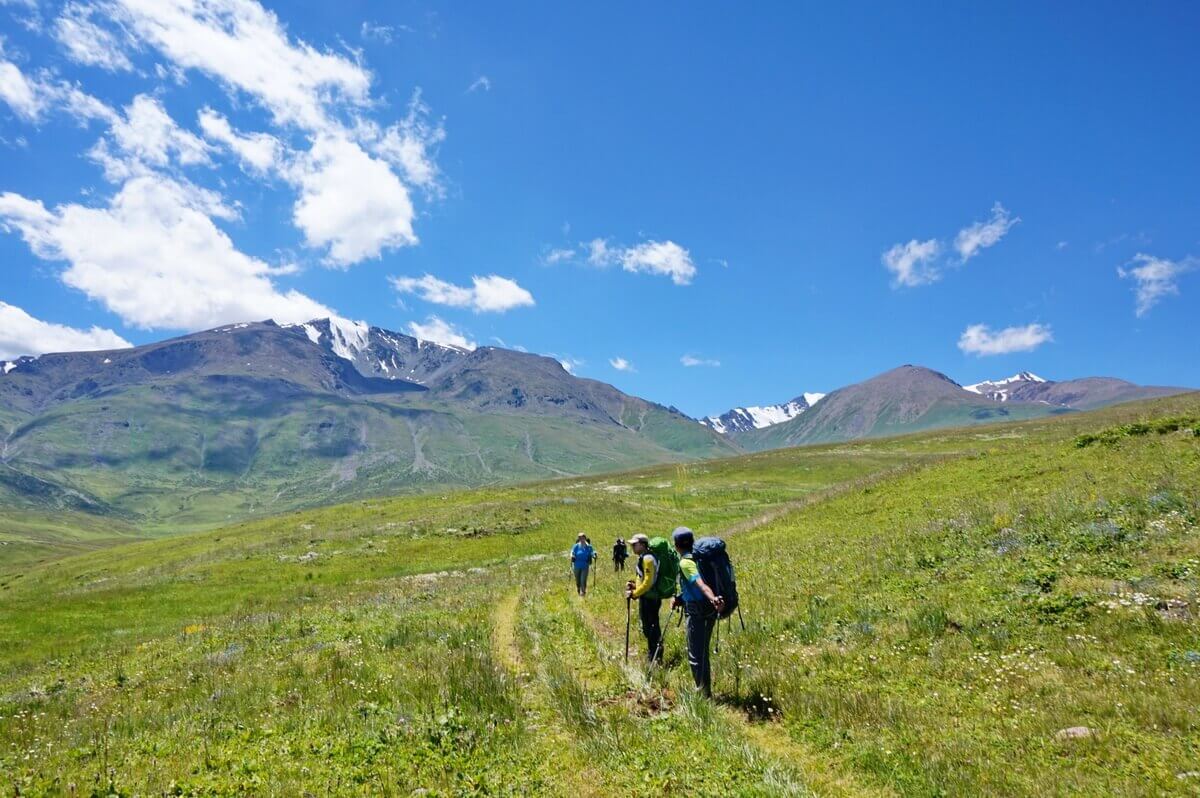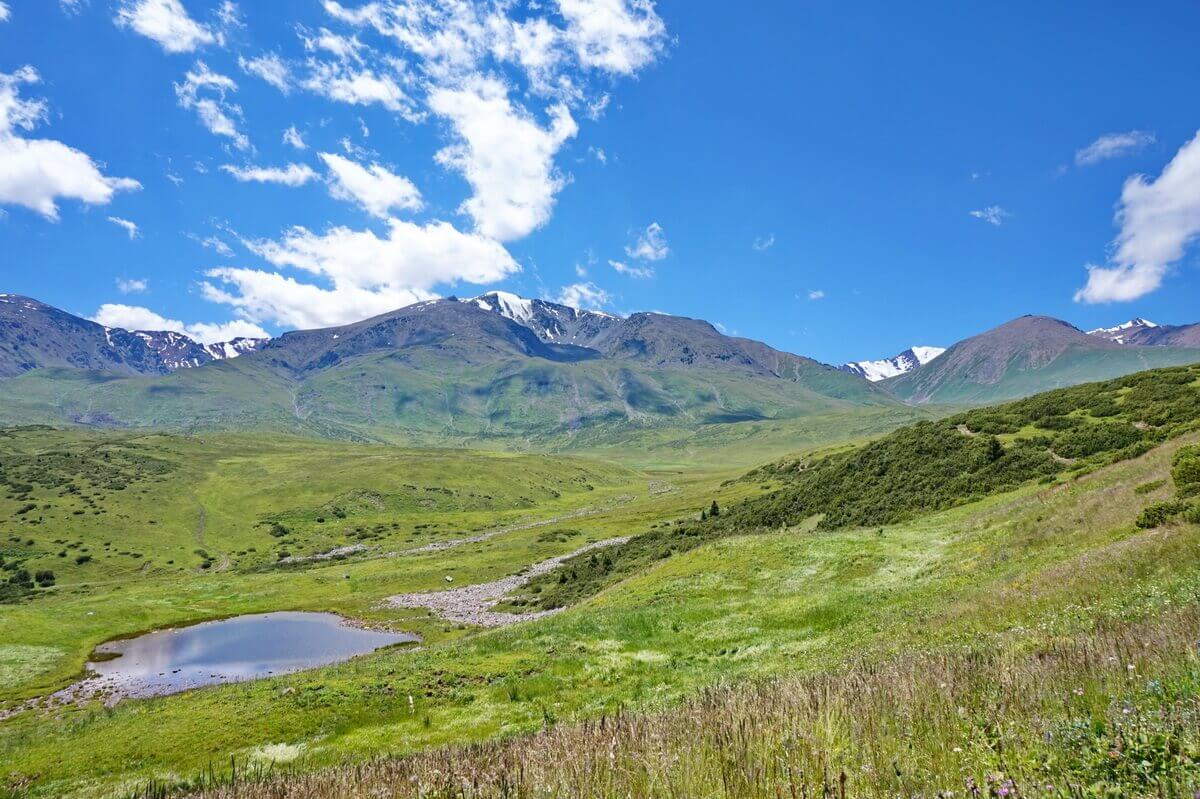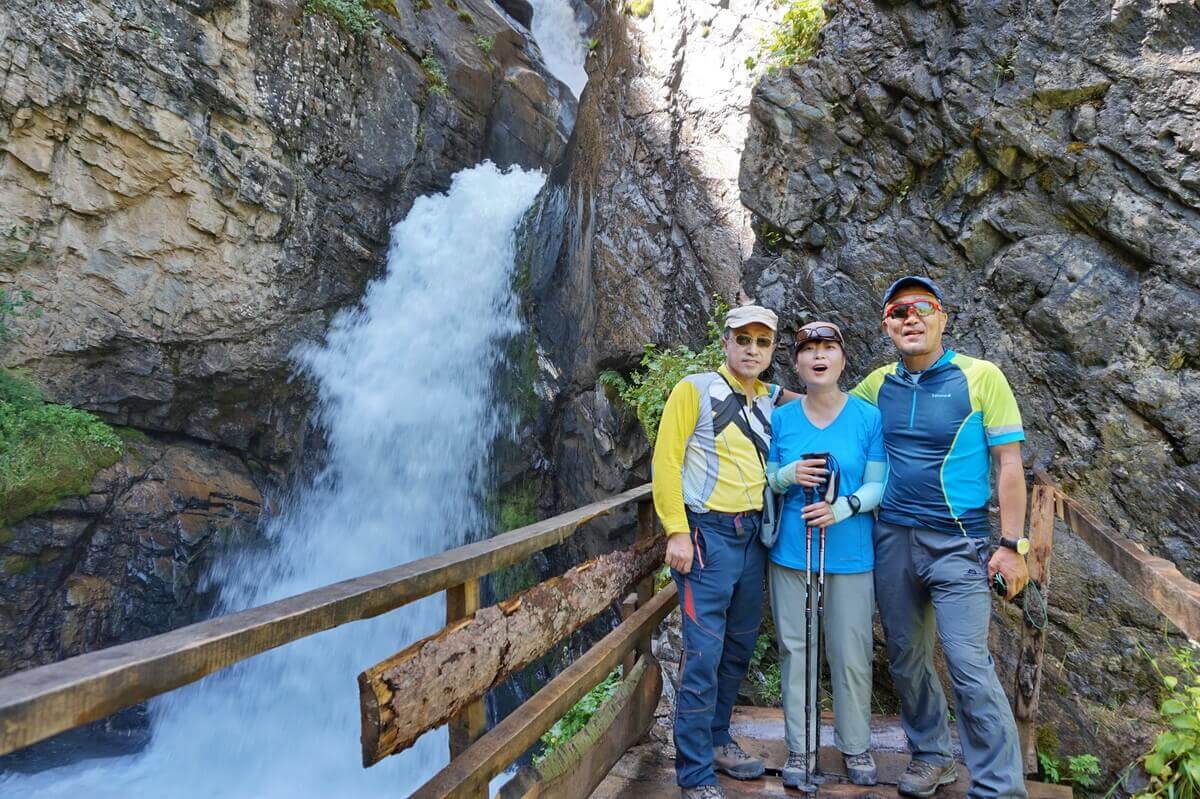 Price includes:
Transport service (city – mountains – city)
Guide service
Rent tent 2-3 places
Cook+food
Permit on National Park
Rent of satellite phone ($3 for 1 minute)
Not include:
Rent of mats and sleeping bag – $30 / 1 person / all trekking
Porter – $75 / 1 day. The guide carries only group equipment (tents, kitchen equipment, primus and gas).
Every person need to take:
Accoutrements:
– backpack (60-80 L);
– sleeping bag (comfort 0…-5оС);
– camping mat;
– headlamp;
– sunglasses;
– trekking sticks
– bottle for water.
Clothes:
– trekking shoes;
– reserve light shoes;
– overshoes (june);
– cap;
– thermal wear;
– thermal pants;
– warm pants for the evening;
– fleece jacket;
– windstopper coat;
– raincoat and cape on a backpack;
– clothes for change.
Documentation:
– passport.
– insurance.
Personal items:
– sunscreen;
– toothpaste;
– toothbrush;
– soap;
– towel;
– individual cosmetics;
– personal dishes (cup, plate, spoon).
Personal medicine box:
– individual medications.
E-mail: yushin_yurii@list.ru
WhatsApp: +77053917744, +77077081889