Plunge into the world of wild nature with us
Better than mountains can be only mountains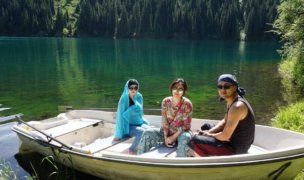 Short information about Kazakhstan country Area 2 724 902 square kilometers (9th place in the world)
read more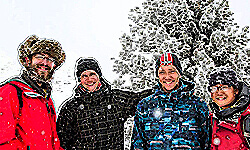 Adrenalinic Silence team has been providing guide services in the mountains of Kazakhstan since 2015. Two guides are in our team: Yuriy and Sergey. Yuriy have been going to the mountains very actively since 1997, Sergey – since 2010. Every year we hike in mountains 1 thousand km and more.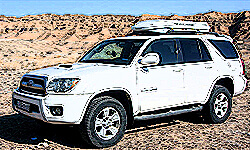 We offer an excellent options for traveling in the Almaty region on a comfortable SUV jeep Toyota 4Runner. Driver is an experienced and accurate. He has driven almost the entire vast territory of Kazakhstan and knows all the specificity of his country. Your travel will be provided with comfort and safety.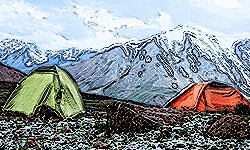 Tourist equipment rental: sleeping bags, sleeping mat, 2- and 3-person camping tents, Red Fox storm tent. The equipment is in good and excellent condition. The equipment is issued to the Lessee on the Deposit for each piece of equipment: a sleeping bag – 100 USD, a tent – 200 USD, a alpinism tent – 300 USD.
Our team is a true connoisseurs of natural grace and active recreation. Field of interest affects many areas, such as mountain hiking, backcountry and freeride, climbing, cycling, autotravel and other areas related to active and extreme pastime. We truly love what we do and we want to give people the joy that the flames in our hearts. Our huge country has unique natural resources and a variety of beautiful and exciting places. All this tourism potential, we are trying as much as possible to open and to show people. We are for a healthy lifestyle, openness to the world and people. Always we try to expand their horizons of knowledge and a great pleasure to share the beauty and happiness to the people around us.