Price:
Season: spring, summer, outumn
Duration: 1 day
District: Ulken Boguty and Bala Boguty
Route: Almaty – Boguty – Almaty
Fantastic and unusually red mountains Boguty are two massifs – Ulken Boguty and Bala-Boguty, located east of the city of Almaty. The name comes from the word "bugu" – deer. Literally denotes mountains, where many deer. One of the first mountains visited C. Valikhanov during an expedition to Issyk-Kul in 1856.
These mountains are the foothills of the Trans-Ili Alatau mountain system and stretch between the two rivers Charyn and Chilik. The peculiarity of these mountains is also in the fact that they do not need to climb, on the contrary, they need to go down the road to them. And only descending into the steppes, you can get into the mountains.
Once in the mountains after a rain, when the clay becomes even more red from moisture, you involuntarily recall the landscape of the planet Mars. And the relief of the mountains was deformed under the influence of rain and wind and formed canyons, similar to a smaller copy of the Charyn canyon. The landscape of these places is simply amazing.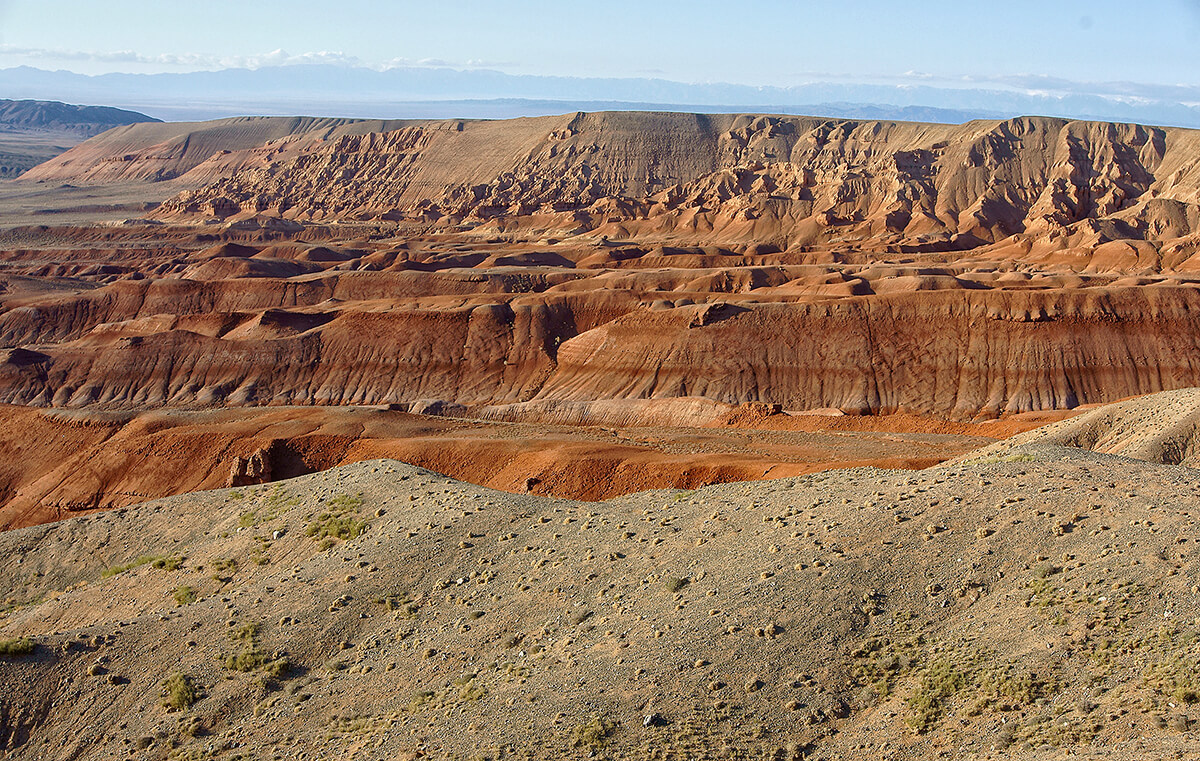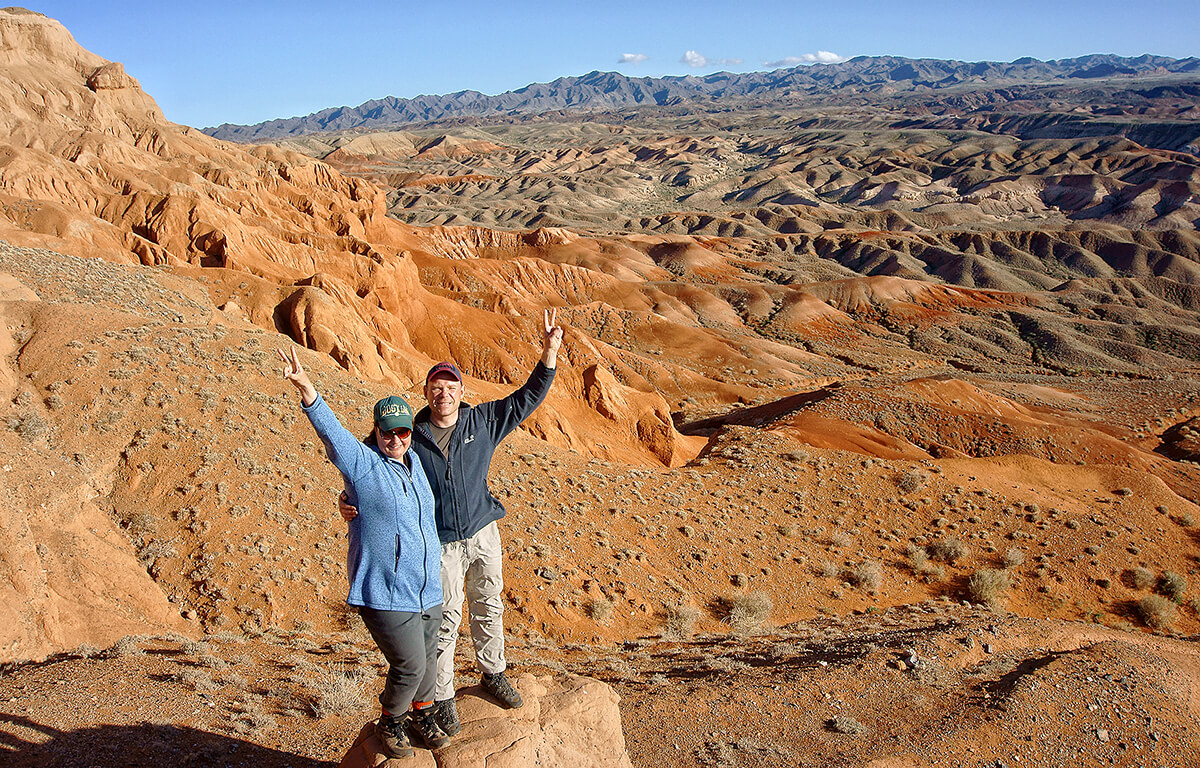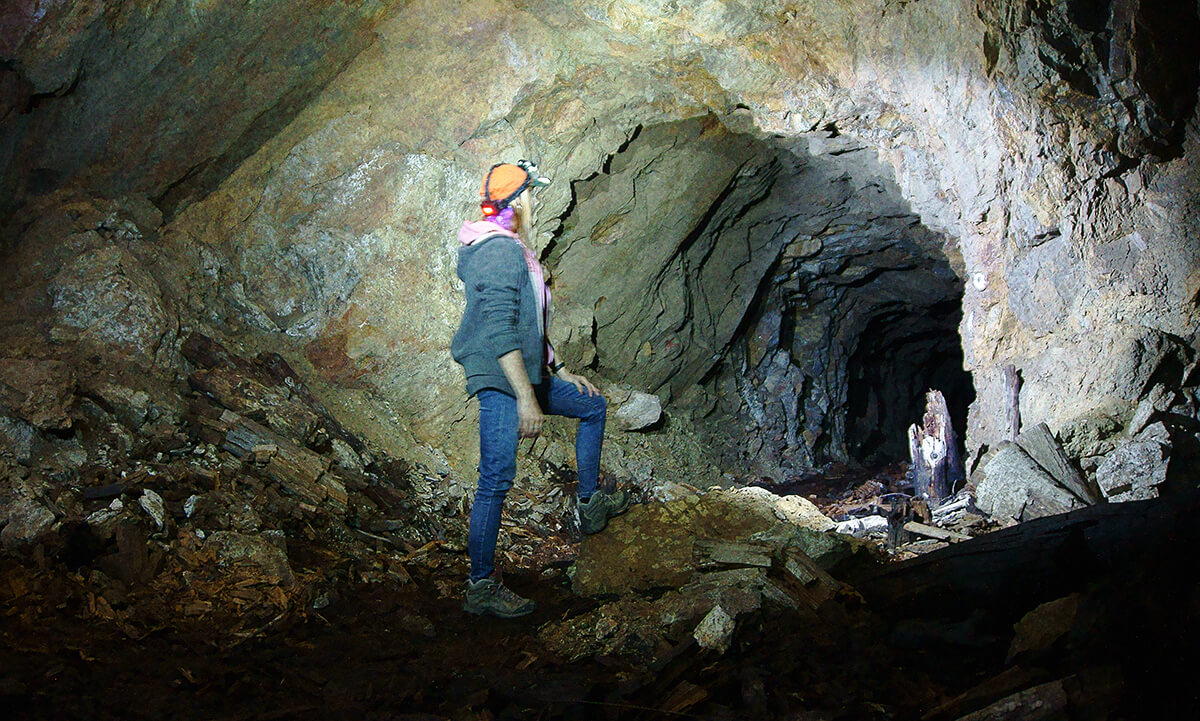 Programme
2.5 hr (8:00-10:30). Moving Almaty-turn in the mountains Boguty.
1.5 hr (10:30-12:00). Drive along the mountains.
1 h (12:00-13:00). Walk through the red landslides and the canyons of Azhirzhar.
30 minutes (13:00-13:30). Moving to the cave
1 h (13:30-14:30). Rest near the spring and snack.
30 minutes (14:30-15:00). Visit the cave.
4 hours (15:00-19:00). Return to Almaty.
Price Includes:
Transportation (Almaty-Boguty-Almaty)
Guide service
Guide-translator
Permit for visiting Boguty.
Drinking water 1.5 liters / guest per day
Not include:
You need to take:
a small backpack,
bottle of water (1.5 l),
lunch,
cap,
sunglasses,
camping mats for the rest,
hiking shoes,
lightweight sportswear.
Phones, Whats'App: + 7705-416-0365 (Sergey)