Price:
130$ (1 person)
170$ (2 persons)
210$ (3 persons)
Season: spring, summer, outumn
Best time: Spring, outumn
Duration: 1 day
Route: Almaty – Temirlik – Almaty
Temirlik canyons are located not far from Charyn Canyon. About 220 km from Almaty. Temirlik is not as popular as the "Valley of Castles", but this is its charm. Less well-trodden paths and roads will allow you to fully plunge into the wild conditions and enjoy the peace and beauty of this canyon. Here you can find vegetation and put the camp in the shade of the trees. Flora and fauna of the area is quite diverse. The valley of the river is covered with thickets of willow, sucker, barberry, chingil and tamarisk. Of the animals found: fox, corsac, hare, ibex, weasel, ermine, jerboa, stone marten.
 Programme
4 hours (8: 00-12: 00). Moving Almaty-canyon Temirlik.
2 hours (12: 00-14: 00). Walk along the canyon along the river and relict ash trees.
1 h (14: 00-15: 00). Rest near the river, snack.
30 minutes (15: 00-15: 30). Return to the car.
4 hours (15: 30-19: 30). Return to Almaty.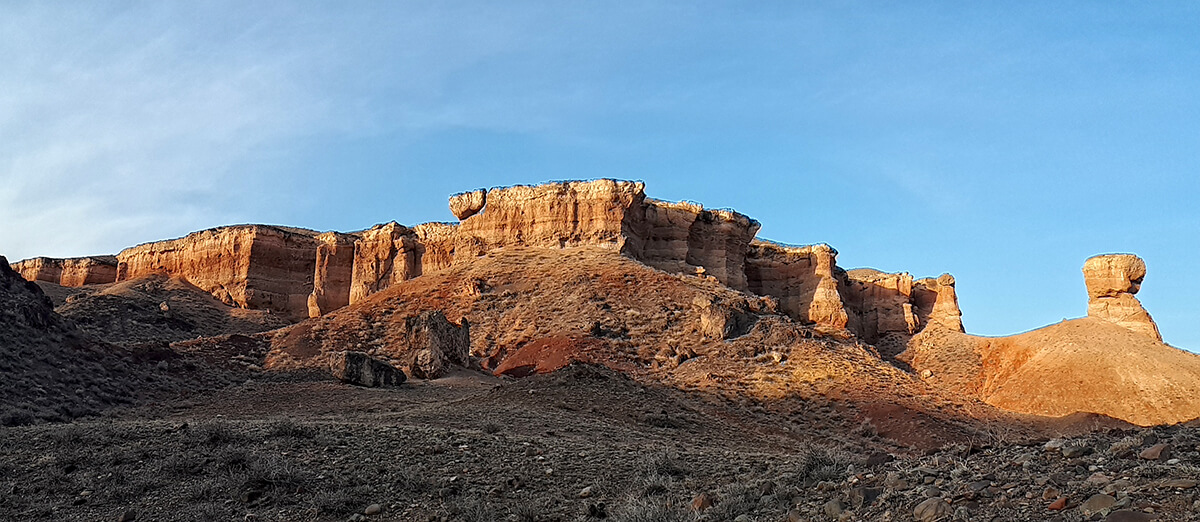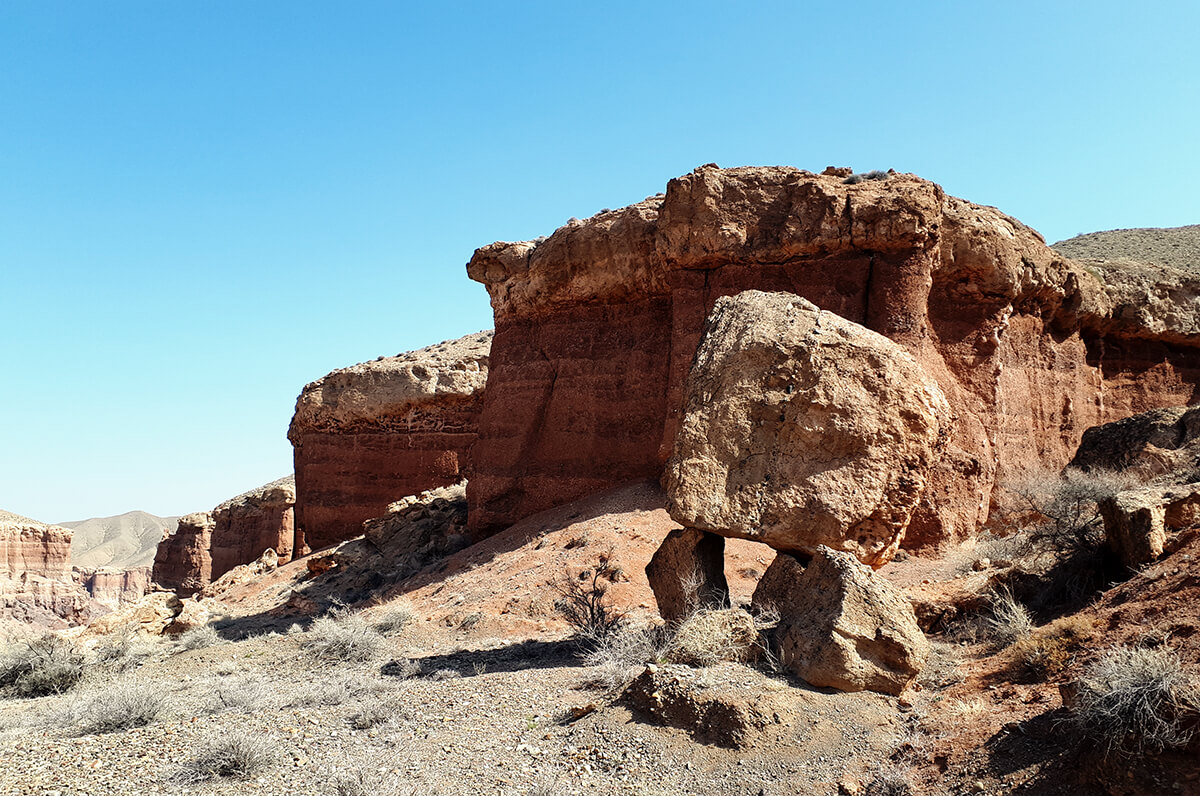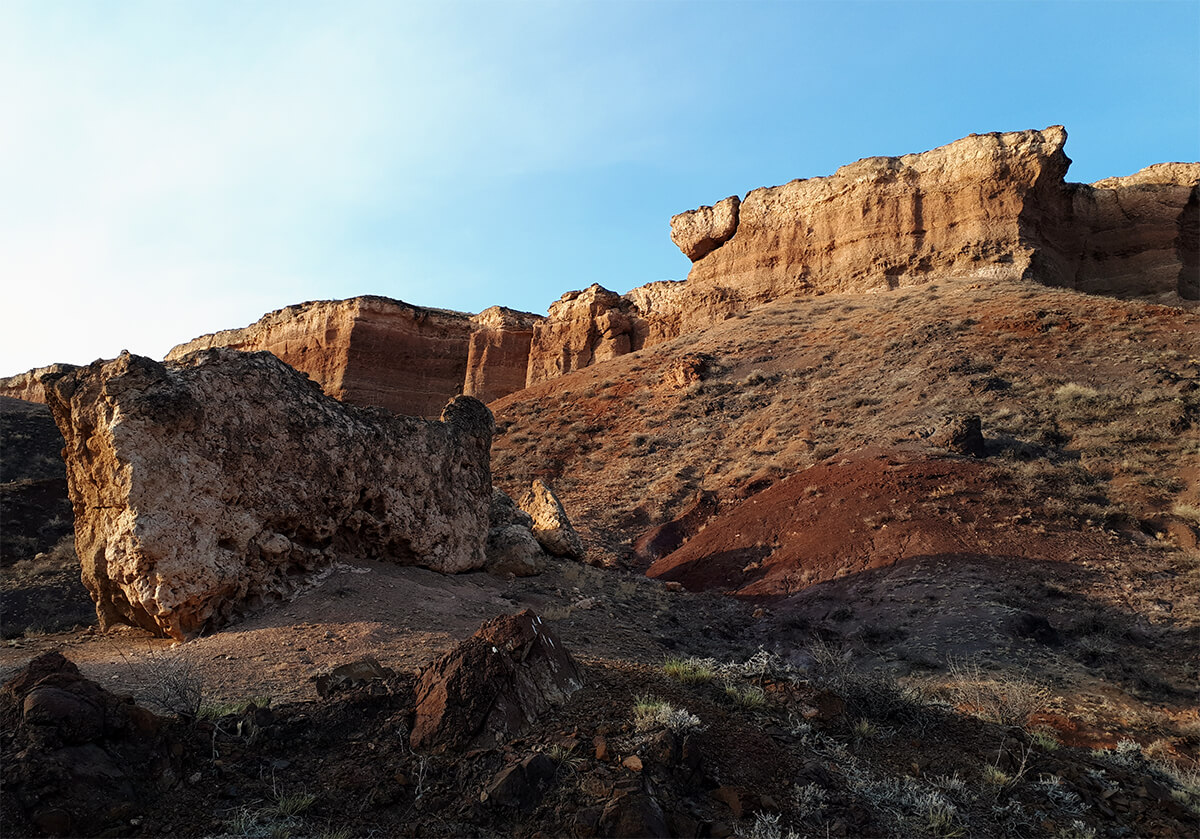 Price Includes:
Transportation (Almaty-Canyon-Almaty)
Guide service
Guide-translator
Permit for visiting Charyn National Park
Drinking water 1.5 liters / guest per day
Not include:
You need to take:
a small backpack,
bottle of water (1.5 l),
lunch,
cap,
sunglasses,
camping mats for the rest,
hiking shoes,
lightweight sportswear.
Phones, Whats'App: + 7705-416-0365 (Sergey)
Phones, Whats'App + 7705-391-7744 (Yuriy)
Phone, WhatsApp: +7-707-708-1889 (Julia)
E-mail: adrenalinicsilence@mail.ru, ekstremal-kz@yandex.ru yushin_yurii@list.ru