Price:
350$ (1 person)
500$ (2 persons)
600$  (3 persons)
Season: May-October
Duration: 2 days, 1 night
Accommodation: in tents
Area: Charyn river, Northern Tien-Shan mountains
Route: Almaty – Charyn canyon "Castles Valley" – Moon Canyon – Bartogay reservoir – Assy plateau – Turgen valley – Bear waterfall – Almaty
During this tour you will be surprised by the change of natural and climatic zones. The first day we will move through the hot desert, visiting Kazakhstan's "Grand canyon" on the river Charyn – the Valley of Castles. Nature and time have created many amazing sculptures. The canyon leads to the cool waters of Charyn. At the end of the first day we arrive in another unusual canyon near the river Charyn – the Moon. A good view of the canyon opens with one of the panoramic place. Overnight at Moon canyon.
On the second day move to the mountains. At the Eastern foot of TRANS-ili Alatau was blocked Chilik river, Bartogai created oasis. In the summer in the reservoir you can swim. As we ascend into the mountains the landscape begins to change, there are trees, nature becomes richer. On the plateau are grazed by numerous flocks of sheep and yurts are everywhere, that's what the real Kazakhstan is a country of nomads. From the highest point of the plateau of 2,600 m offers a magnificent panorama in all directions. Here was built the Observatory. Thanks to the clear air the stars are visible very well. At the end of the tour we will visit the Bear waterfall and in the evening back to the city.
Programme
Day 1.
3 h. Transfer to Charyn canyon.
3 h. Hiking to Castles Valley. Lunch.
1 h. Transfer to Moon Canyon.
1 h. Hiking to Moon Canyon.
Setting of the camp, supper.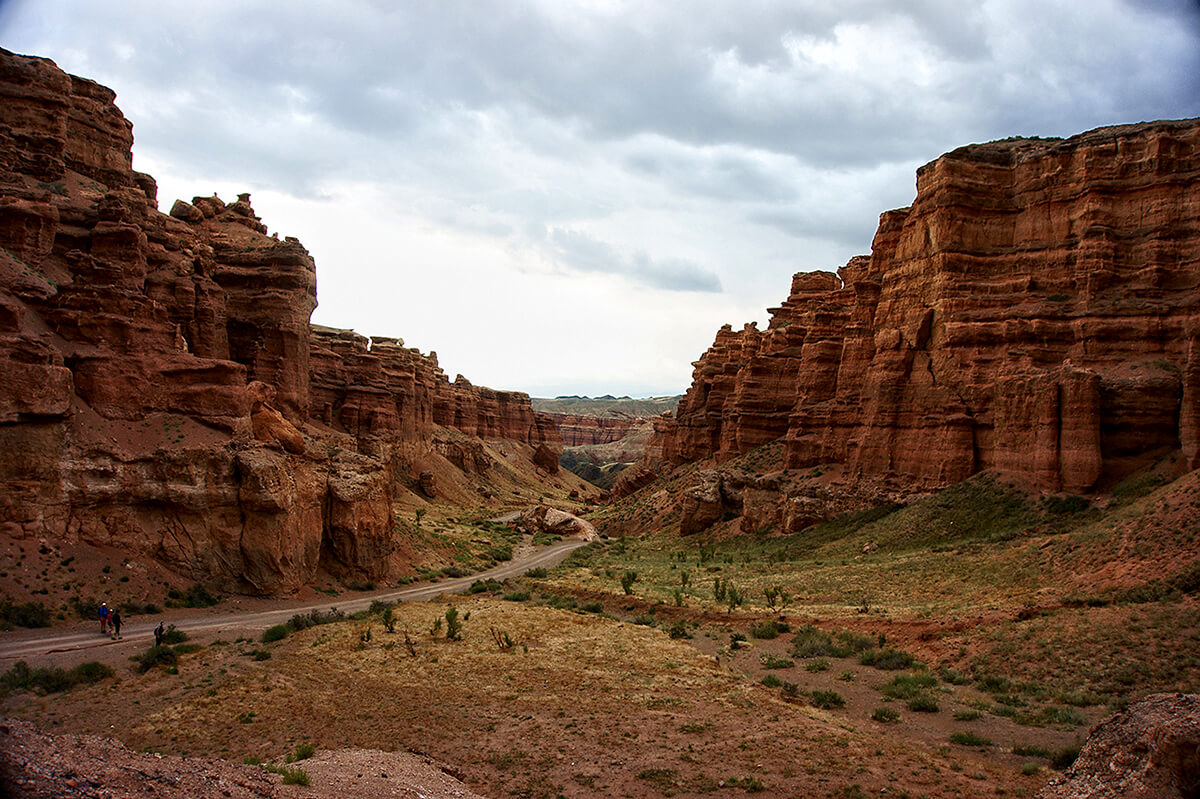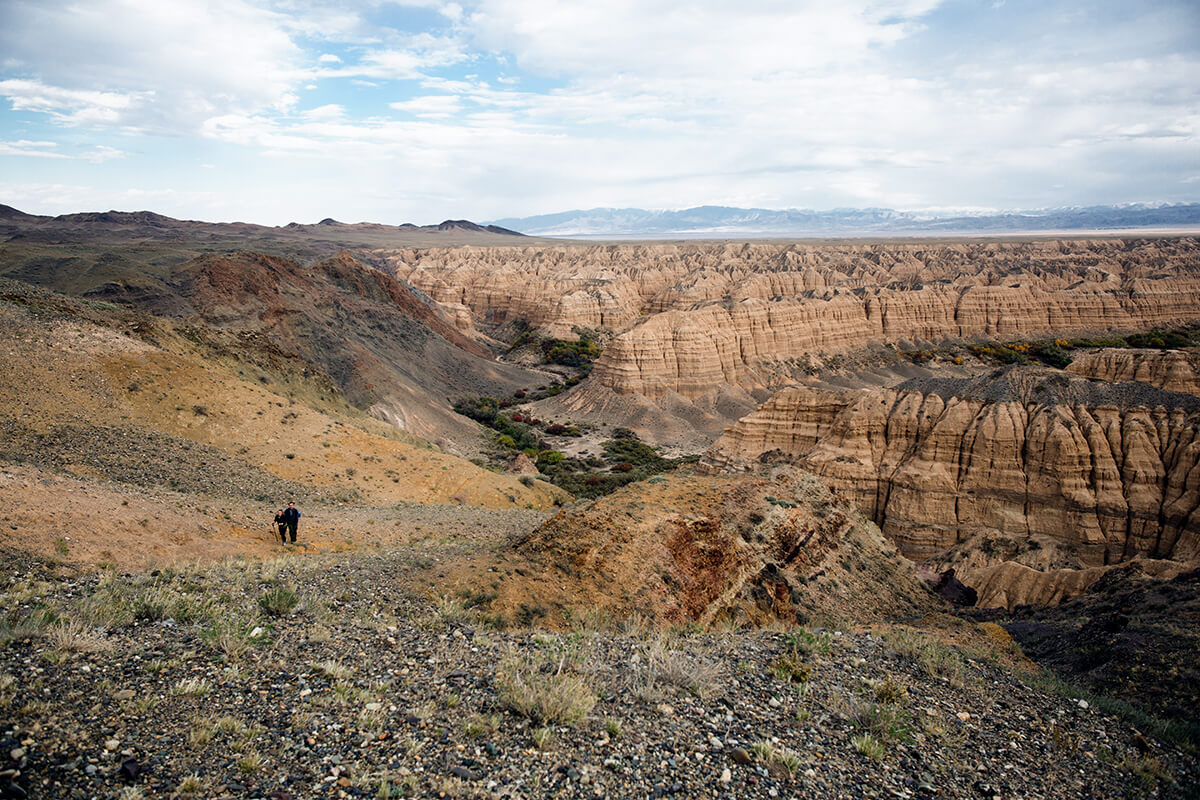 Day 2.
Wakening time, breakfast, gathering.
2 h. Transfer to Bartogay reservoir.
Off road to Assy plateau.
2 h. Red rocks near Assy river. Lunch.
2 h. Assy pass 2,600 m.
1 h. Turgen valley.
1 h. Hiking to Bear waterfall.
2 h. Transfer to Almaty.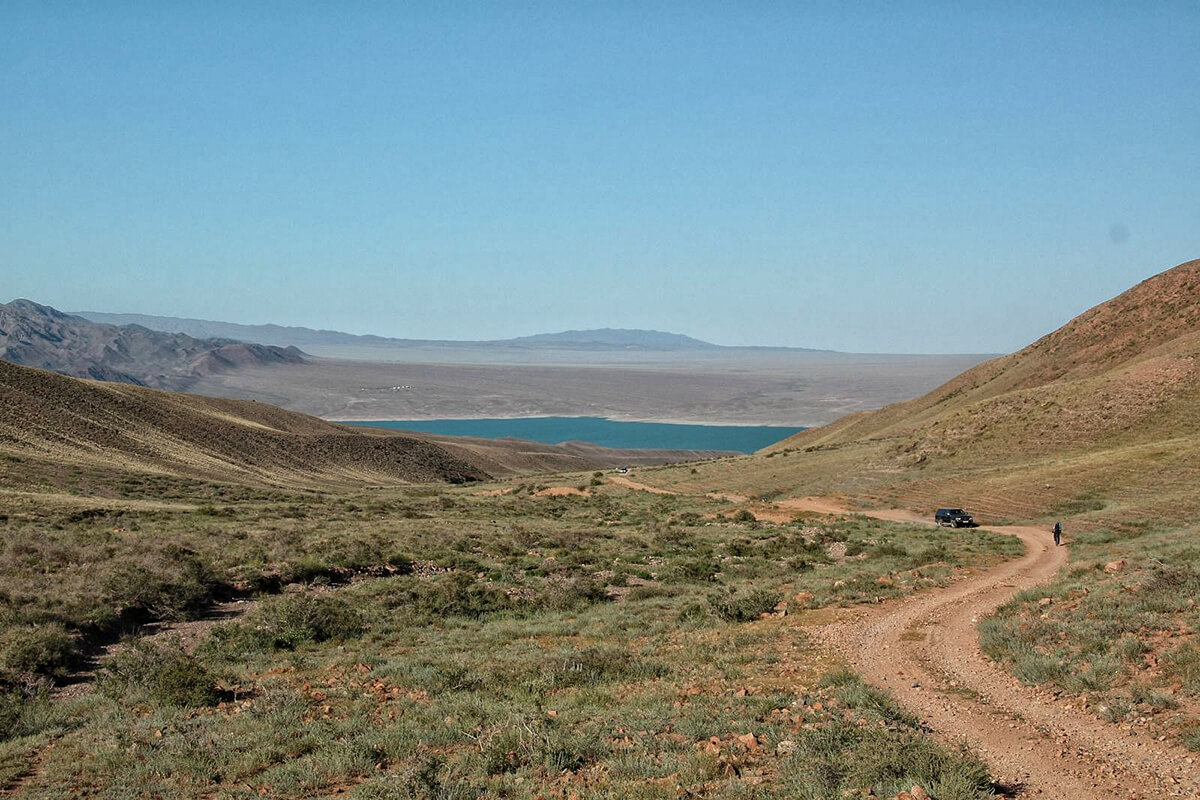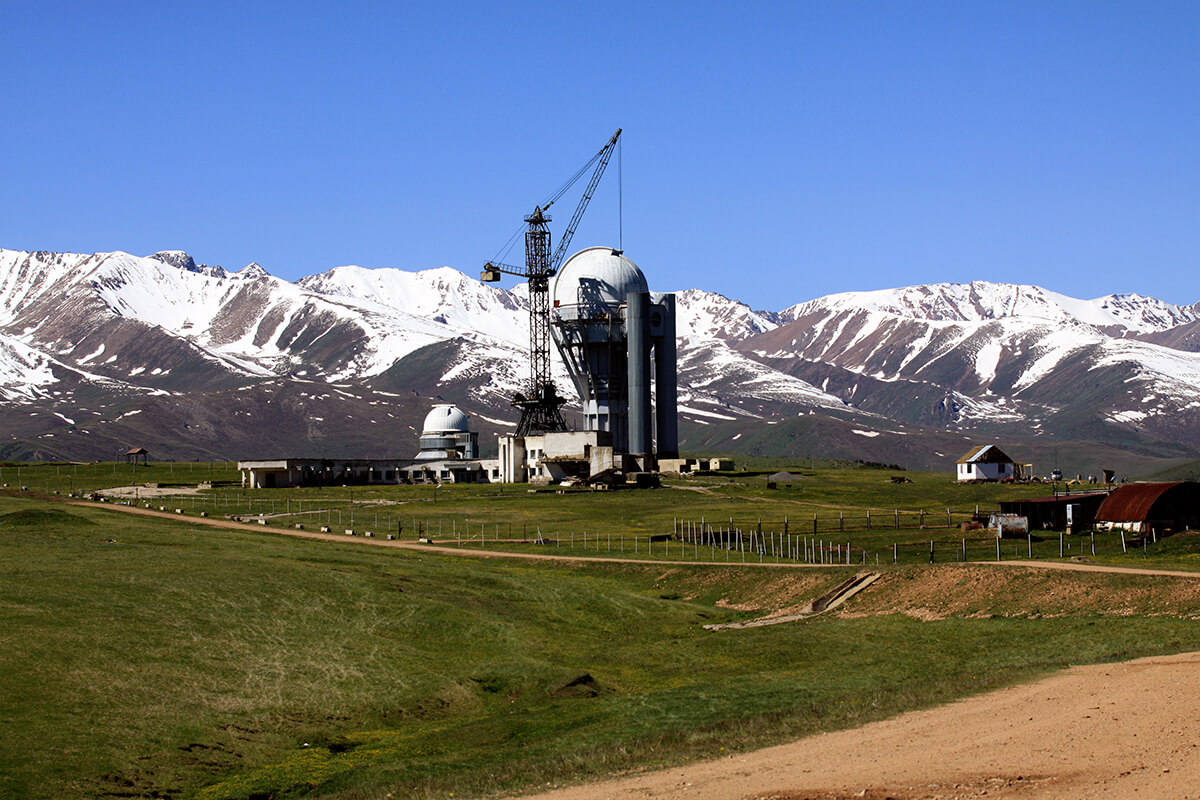 Price includes:
Transport service (city – mountains – city)
Guide service
Rent tent 2-3 places
Cook
Food
Permit on National Parks
Not include:
Rent of mats and sleeping bag – $15 / 1 person / all route
Every person need to take:
Accoutrements:
backpack (15-30 L)
sleeping bag (comfort +10…+15оС)
camping mat
headlamp
sunglasses
bottle for water.
Clothes:
shoes
cap
thermal wear
thermal pants
warm pants for the evening
fleece jacket
windstopper coat
raincoat
clothes for change.
Documentation:
Personal items:
sunscreen
toothpaste
toothbrush
soap
towel
individual cosmetics
personal dishes (cup, plate, spoon).
Personal medicine box:
Phones, Whats'App: + 7705-416-0365 (Sergey)
Phones, Whats'App + 7705-391-7744 (Yuriy)
Phones, WhatsApp: +7-707-708-1889 (Julia)
E-mail: ekstremal-kz@yandex.ru , adrenalinicsilence@mail.ru  yushin_yurii@list.ru