Price:
350$ (1 person)
500$ (2 persons)
600$  (3 persons)
Season: May-October
Duration of the trip: 2 days, 1 night.
Accommodation: guest house (we work with the best guest houses in Saty.) There is wi-fi, a shower-toilet in the house, a bathhouse, an evening bonfire for tourists, the best home-style food in the national style.
Area: Almaty region, National parks (Charyn, Kolsay), Kungey Alatau.
Route: Almaty – Charyn canyon (Valley of Castles) – Kaindy lake – Kolsay lakes – Almaty.
This tour is considered as one of the most popular in the area. In one bundle you will reach several climatic zones, from desert ones to high altitude forest lakes. These national parks provide all tourist infrastructuresufficient for comfortable trip and stay.
Having left the city of Almaty, the first thing we will visit is the Charyn Canyon. Arriving in the Valley of Castles, go down the canyon on foot, and come to the river. Along the way, we will admire and photograph the unusual and bizarre forms of the Charyn Canyon. The descent to the final point is not long, slowly for 30-40 minutes we reach the river. There we will have lunch at the river in comfortable arbors, or in a cafe *, where there is national cuisine. After that, let's go back, visiting the other interesting locations along the way. Returning to the car, let's go and see Charyn from above, at a panoramic point. Then we will go to Lake Kaindy. Drive to it from the Charyn Canyon for about 2-3 hours.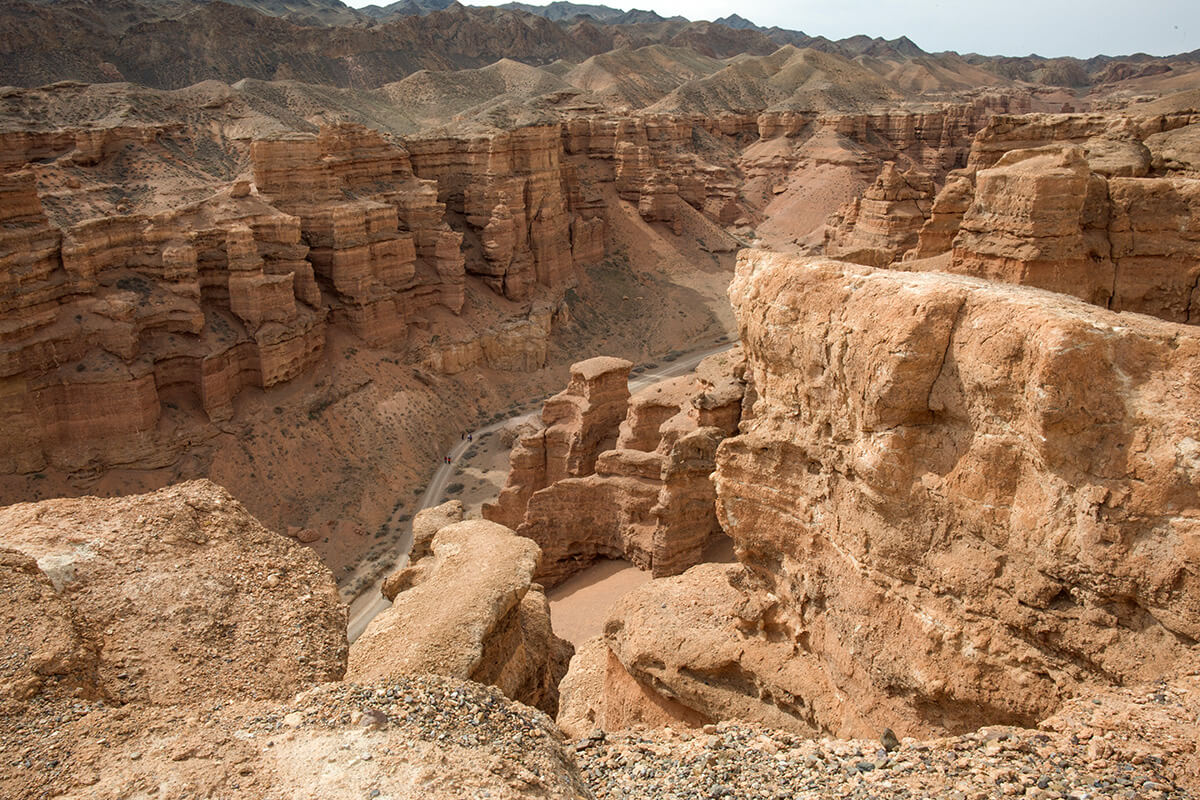 Kaindy Lake will produce a strong emotional effect on the tourist after Charyn. From the deserted and sultry Charyn Canyon, we will fall into the cool wooded mountains with a surprisingly turquoise lake, from which trunks of fir trees protrude. This is an impressive contrast that greatly affects a person. Completely different climatic conditions, which are quite close to each other. By historical standards, Lake Kaindy was formed recently, namely in 1911, during a devastating earthquake. Kaindy Lake is small, has a length of about 400 m, a depth of about 21 m. The lake is located at an altitude of 1,670 m. surrounded by coniferous firs. The gorge itself is a dead end. 2 hours will be enough for us to explore it from all sides. After which, in the late evening we will return to the village of Saty in a guest house (or hotel). For dinner, we will have national Kazakh cuisine.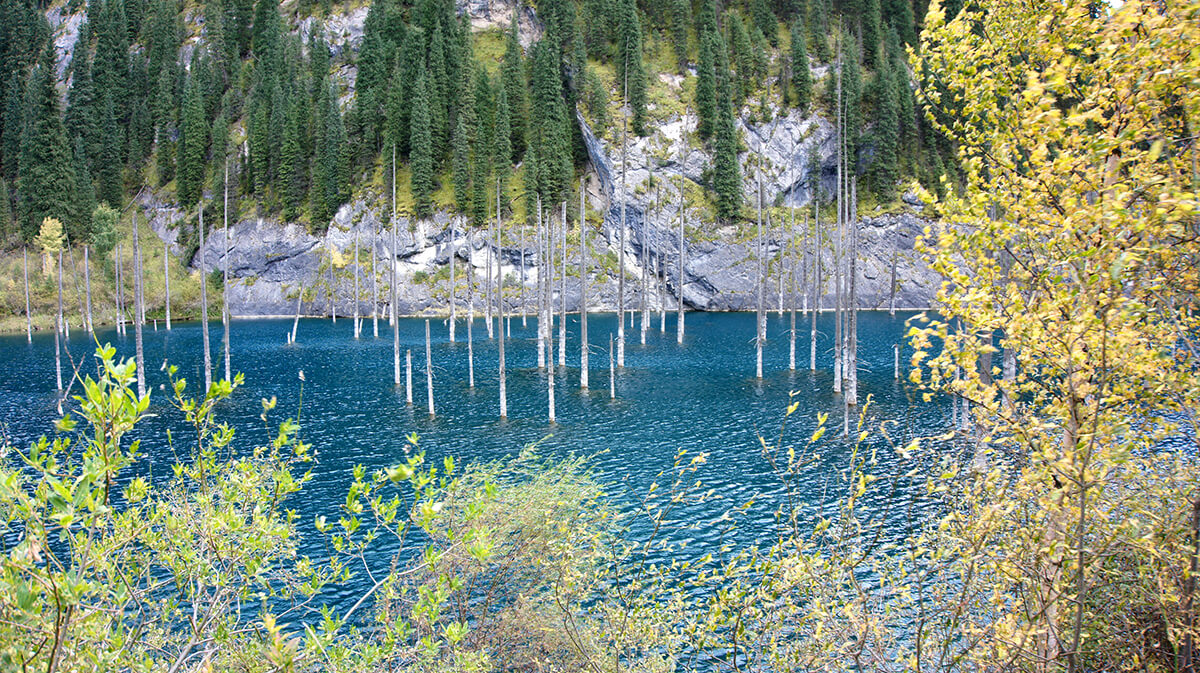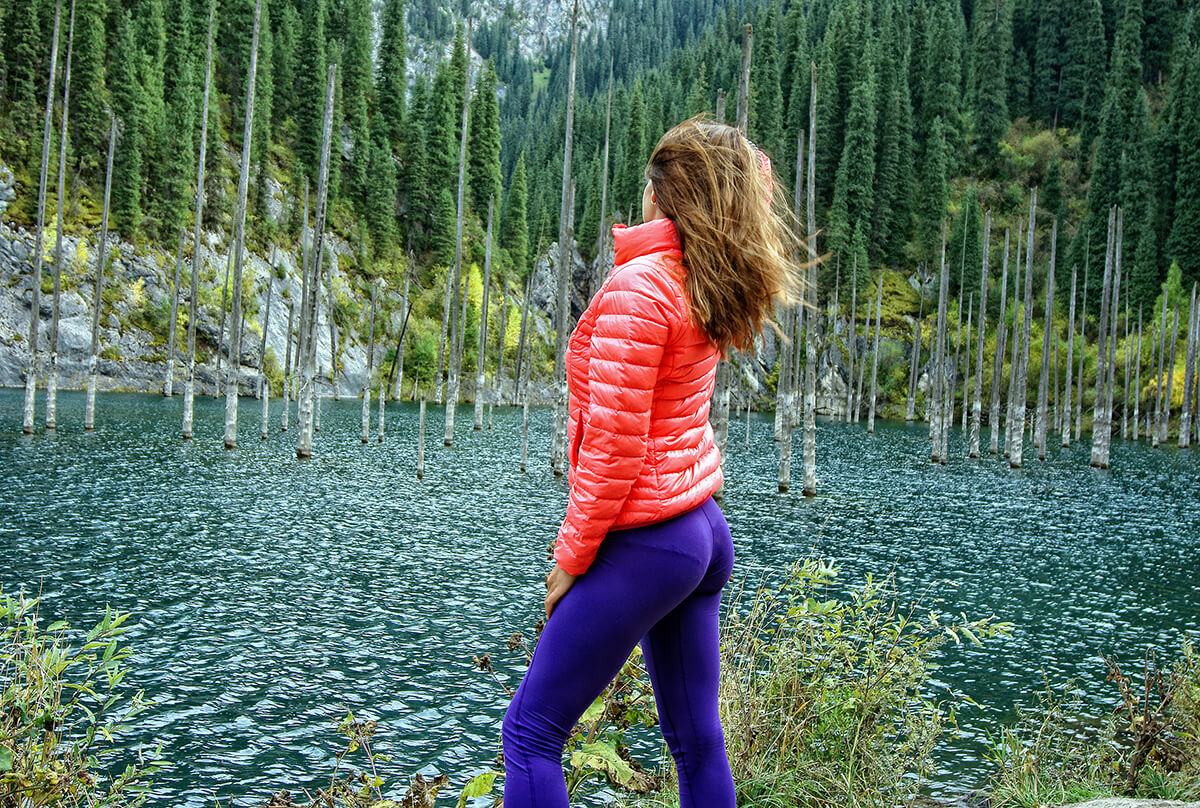 On the second day, waking up early and having a good breakfast, we will go to the famous Kolsai Lakes. Drive from the village of Saty to the first lake for a short time, about 1 hour. Here, at the request of customers, we either walk along the two banks of the 1st lake and go to see the cave. Or head to the second lake. With normal physical preparation, the walking part will last about 3 hours. If physical training leaves much to be desired, but you want to get to the second lake, then you can order a horse for an additional fee. Arriving at the second lake, we relax, take pictures, walk in the district and go back to the car. Then we return to Almaty.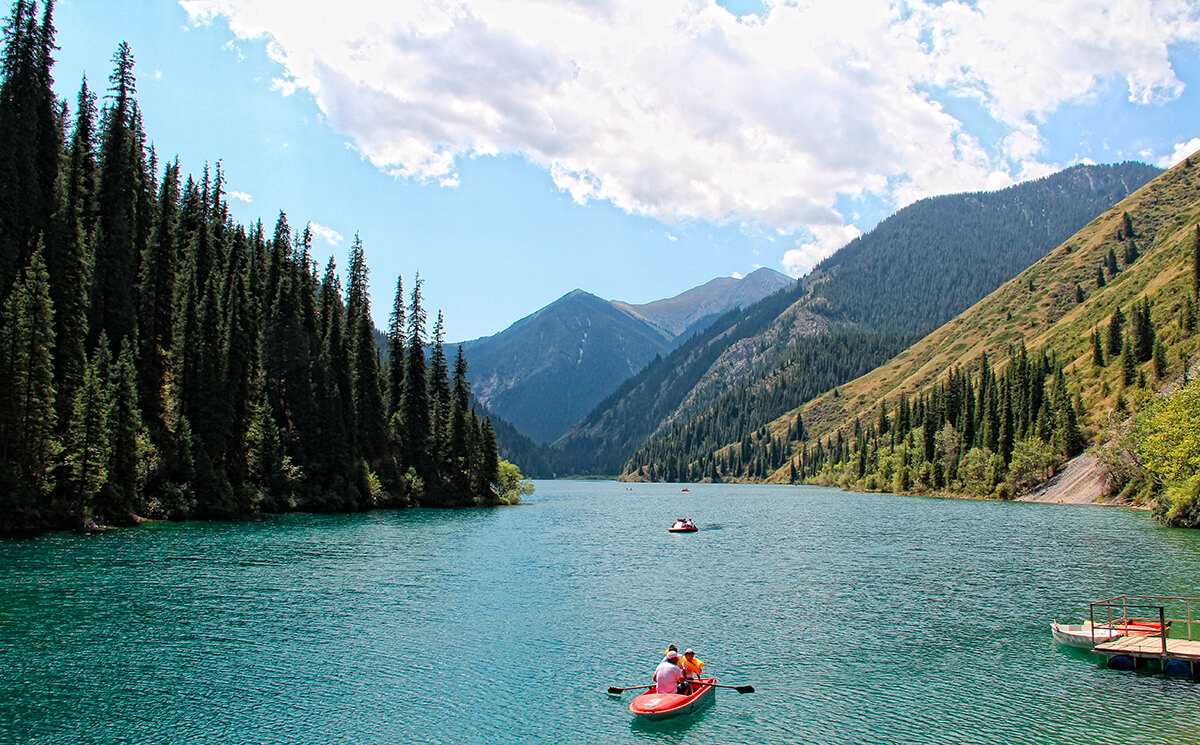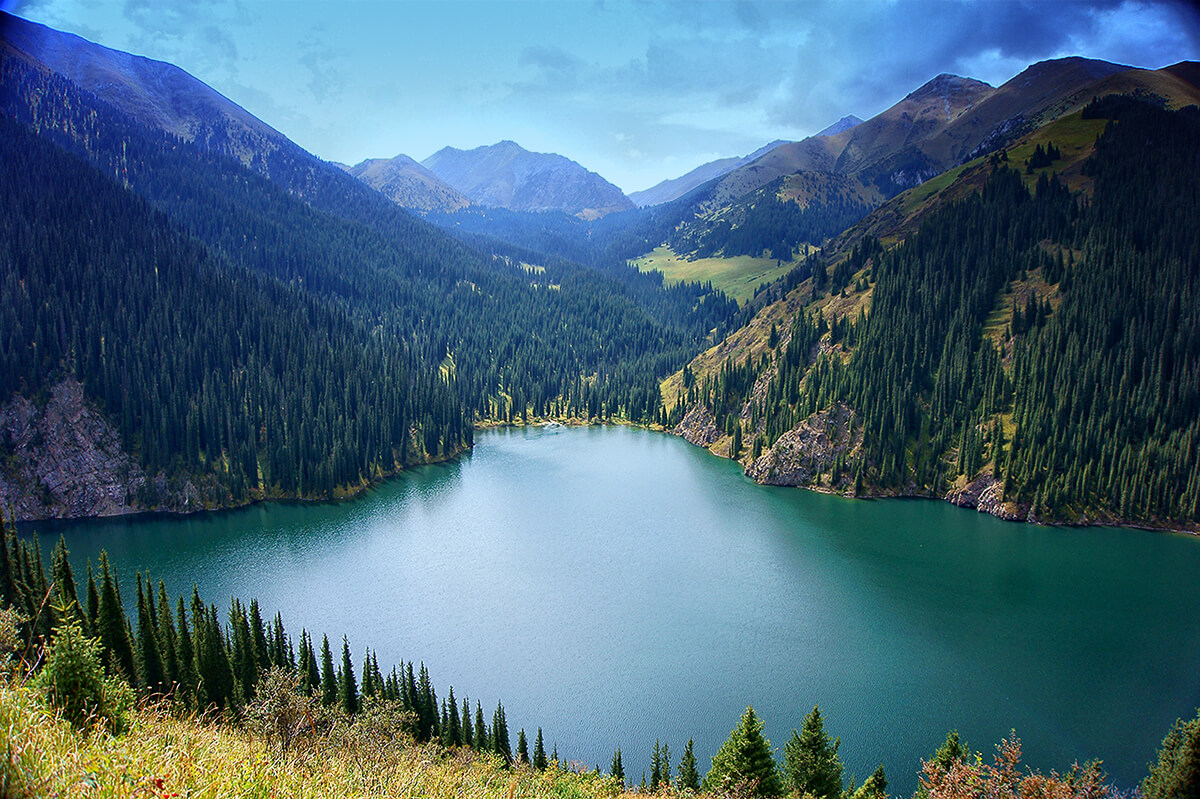 Programme
Day 1.
3.5 hours (7: 00-10: 30) Transfer Almaty city – Charyn canyon "Castle Valley"
Stop at the farm market
3 h (10: 30-13: 30) Walk in the national park, lunch
2.5 hours (13: 30-16: 00) Transfer to Kaindy Lake
2 hours (16: 00-18: 00) Walk on Lake Kaindy
1 hour (18: 00-19: 00) Transfer to the village of Saty. Check-in at the guest house
Dinner, free time, sleep.
Day 2.
1 hour (8: 00-9: 00) Breakfast
1 hour (9: 00-10: 00) Transfer to Kolsai Lakes
3 hours (10: 00-13: 00) Hiking to the second Kolsai lake
1 hour (13: 00-14: 00) Walk on the second lake, rest, lunch
2 hours (14: 00-16: 00) Return to the car
5 hours (16: 00-21: 00) Return to Almaty, on the way visiting the Black Canyon and dinner in a cafe
*Trout fishing at Kolsay upon request (please book beforehand).
**IMPORTANT!!! The lakes area is interstate border lines o bring your valid IDs (subject top probable examination by military authorities).
***Discounts for bigger groups.
Price includes:
Comfortable  4wd transportation
Accommodation in yourts and guesthouses in Saty village with home-made national food.
Guide service
Tents are also available upon request (tents and camping meals are included).
Cook
Permit on National Park
Drinking water 1.5 liters / guest per day
Not include:
Horses rent. Please grab some snacks for on the go lunches.
Every person need to take:
Accoutrements:
backpack (15-30 L)
camping mat
headlamp
sunglasses
bottle for water.
Clothes:
shoes
cap
thermal wear
thermal pants
warm pants for the evening
fleece jacket
windstopper coat
raincoat
clothes for change.
Documentation:
Personal items:
sunscreen
toothpaste
toothbrush
soap
towel
individual cosmetics
personal dishes (cup, plate, spoon).
Personal medicine box: