Price for 1 person: $900 / 1 person; $650 / 2 persons; $500 / 3 persons
Season: June 1 – September 30
Duration: 5 days – 4 nights
Accommodation: in tents
Area: Almaty region, mountains Dzhungarskiy Alatau (Zhetysu Alatau)
Route: Almaty – Taldy-Korgan – Kapal Pass – Kora River Valley – Burkhan-Bulak Falls – Kapal Pass – Arasan Village – pos. Zhansugurov – the city of Sarkand – the village of Topolevka – the cordon Zhalanash – the valley of the river Agynykaty – the apiary – the lake Zhasylkol – the apiary – the city of Sarkand – Almaty
Border zone: The waterfall is located in the border zone. Be sure to have a passport.
To see this wild land, it is necessary to wind a considerable number of kilometers along the roads of Almaty region and mountain roads. However, it is worth it. Wide mountain valleys, huge raging rivers, high waterfalls, large lakes and wildlife await you here. During the trip we will visit 2 mountain valleys of the Dzungarian Alatau, in which the rivers Kora and Agynykats flow. The first is the Burkhan-Bulak waterfall. The nature of the Kora river valley is similar to the mountains of Almaty – Tien Shan. Lake Zhasylkol is located in the second valley of the river Agynykaty. And its nature is closer to the mountains of Altai.
This tour will be interesting for those who want to enjoy the wildlife and a small number of people. Due to the very difficult road, this mountainous off-road, few people get here. Only experienced drivers can get to these places. Nature will certainly reward these travelers with incredible landscapes. In these parts, she practically remained untouched.
Programme
1 day
5-6 h. Moving Almaty city – Dzungarian Alatau mountains. The beginning of the mountain road. On the way lunch at the cafe
2-3 hours. Pass Kapal.
2-3 h. Valley of the River Kora. Burhan-Bulak waterfall.
During the movement to the waterfall we stop in the most picturesque places for photographing and relaxing.
Camp setting, dinner.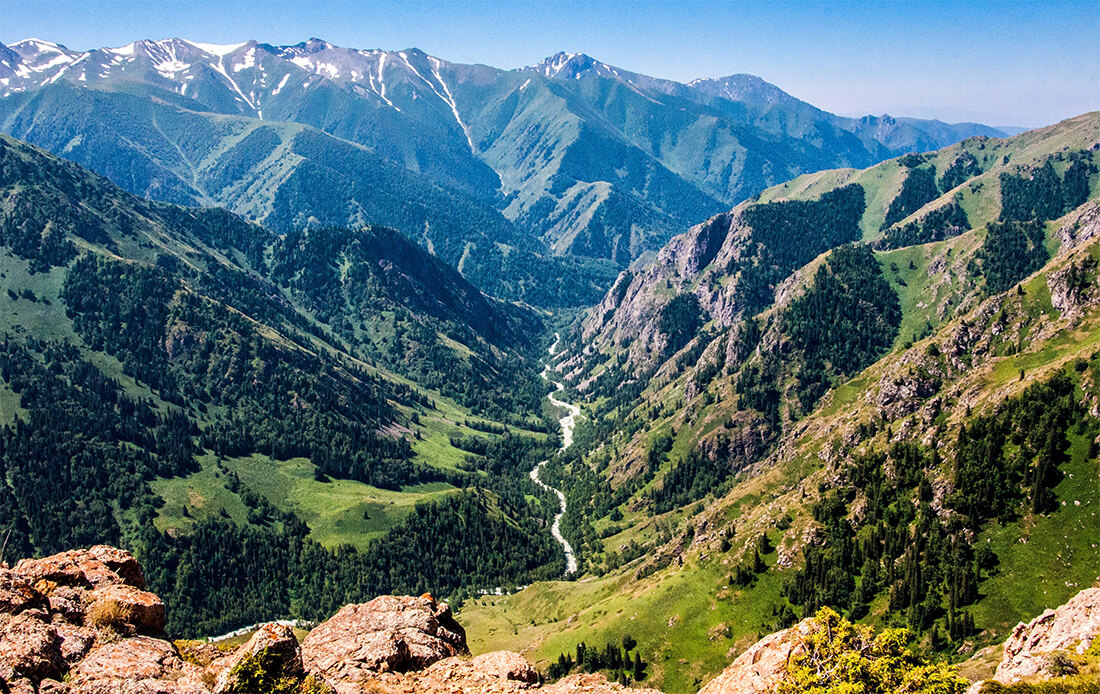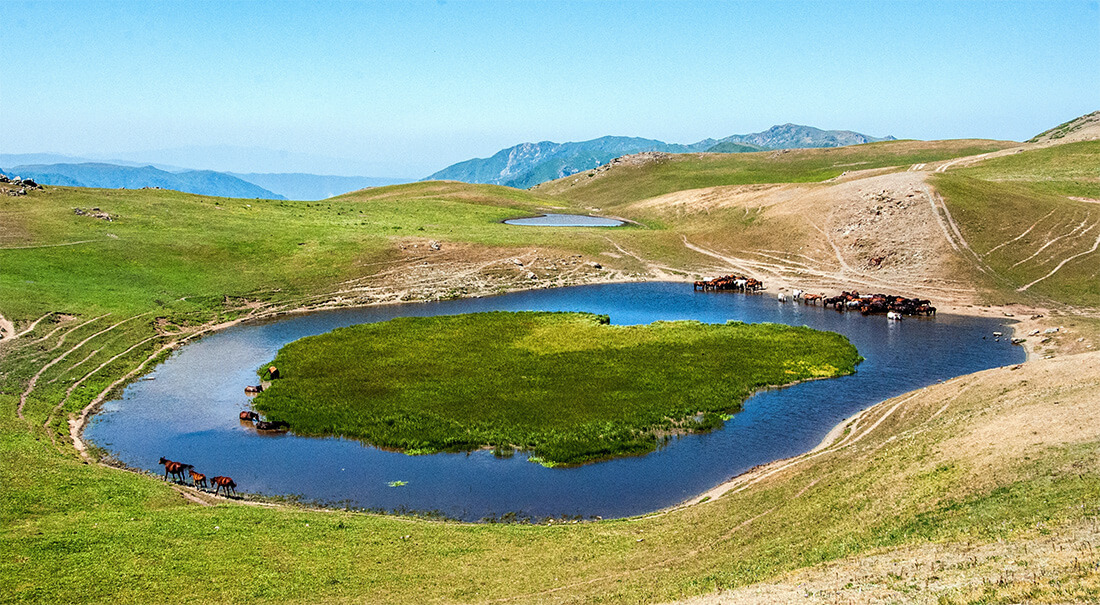 2 day
Breakfast
Walk to the waterfall and surrounding area
Return to lunch at camp
Hike to the upper cascades of the waterfall and a viewing point
Return to camp
Dinner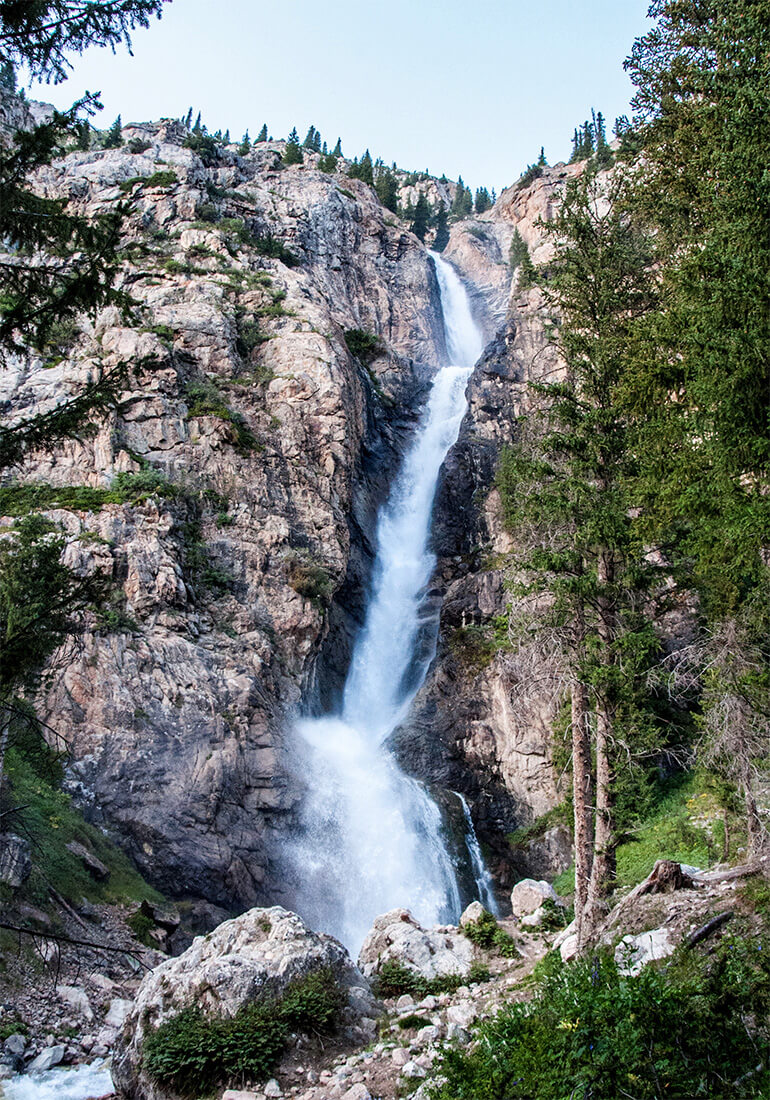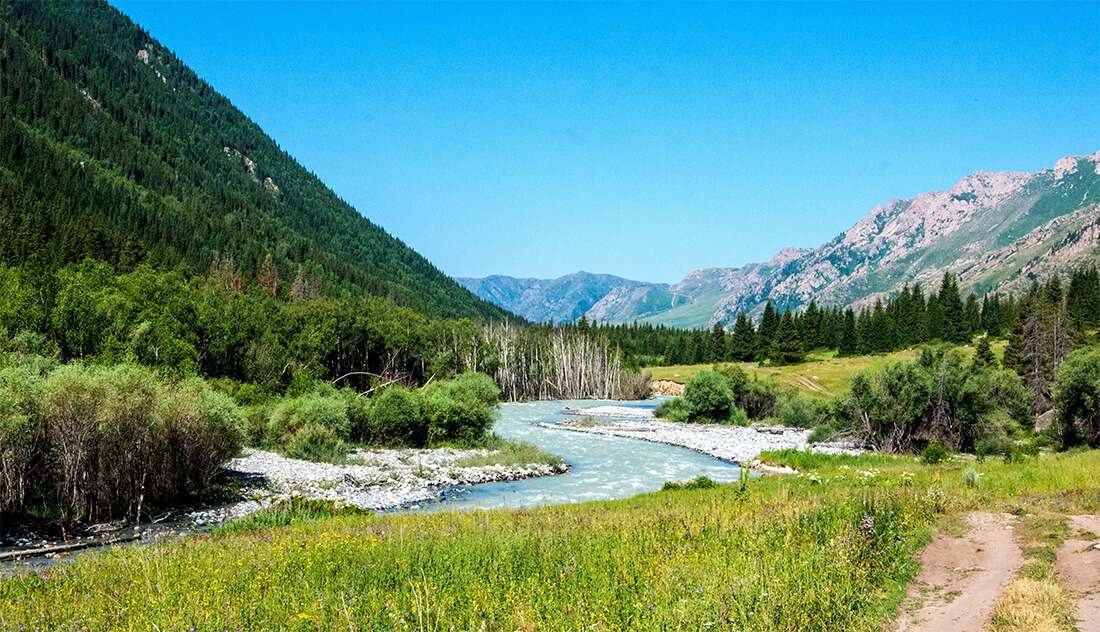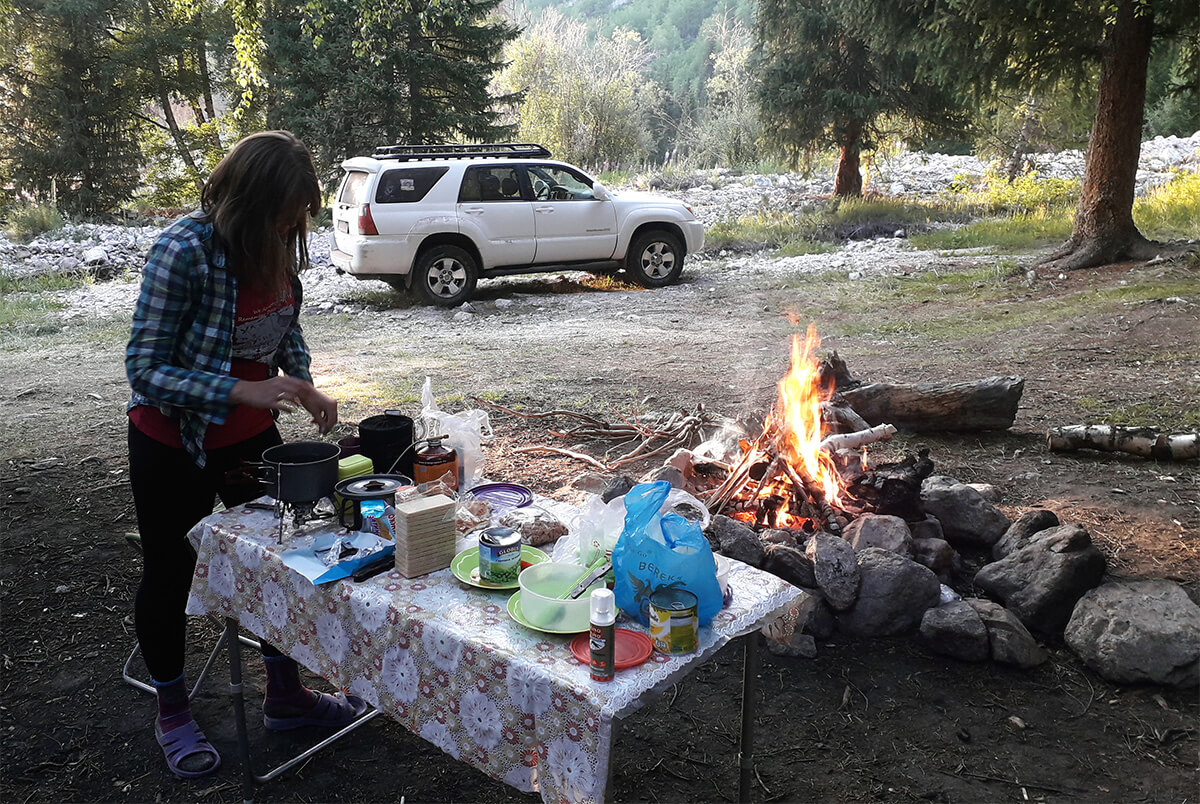 3 day
Breakfast
4-5 h. Pass Kapal – track.
3 h. Pos. Arasan – Pos. Zhansugurov – the city of Sarkand.
1 h. Registration passes in national park.
3 h. Transfer: pos. Topolevka – cordon Zhalanash – apiary, valley of the river Agynykaty.
Camp setting, dinner.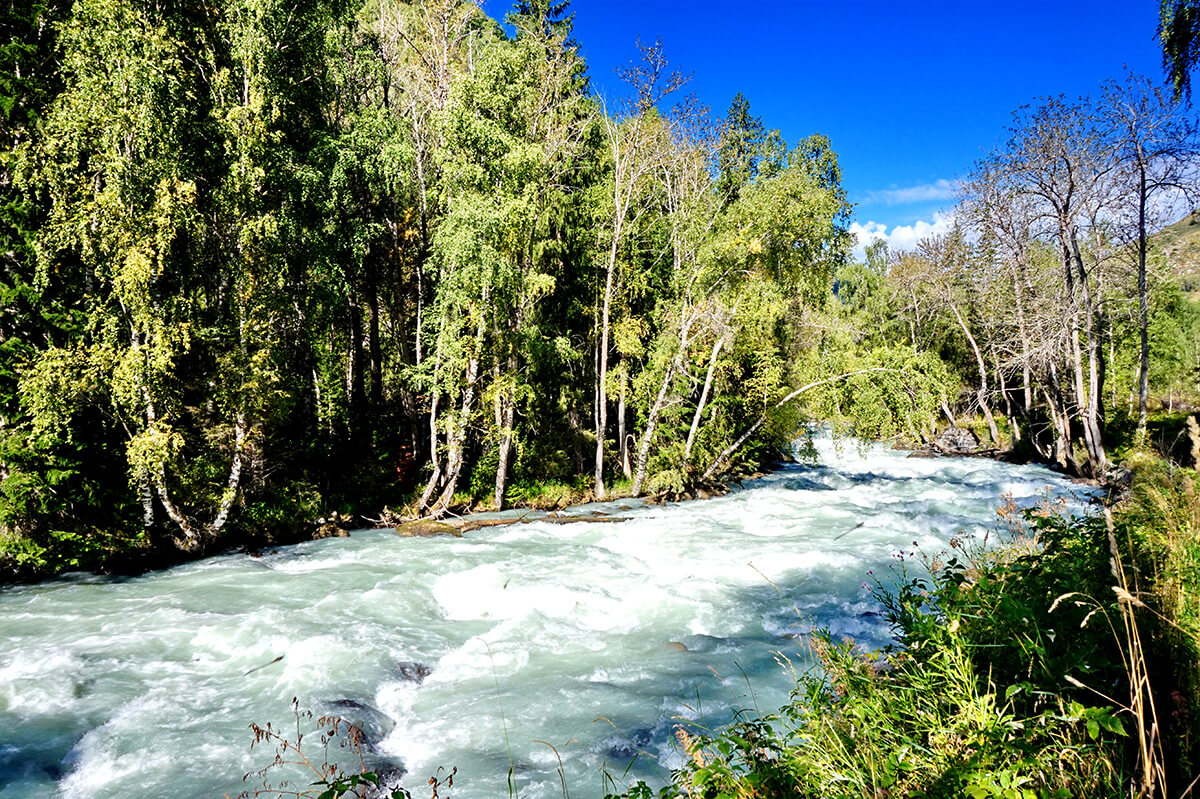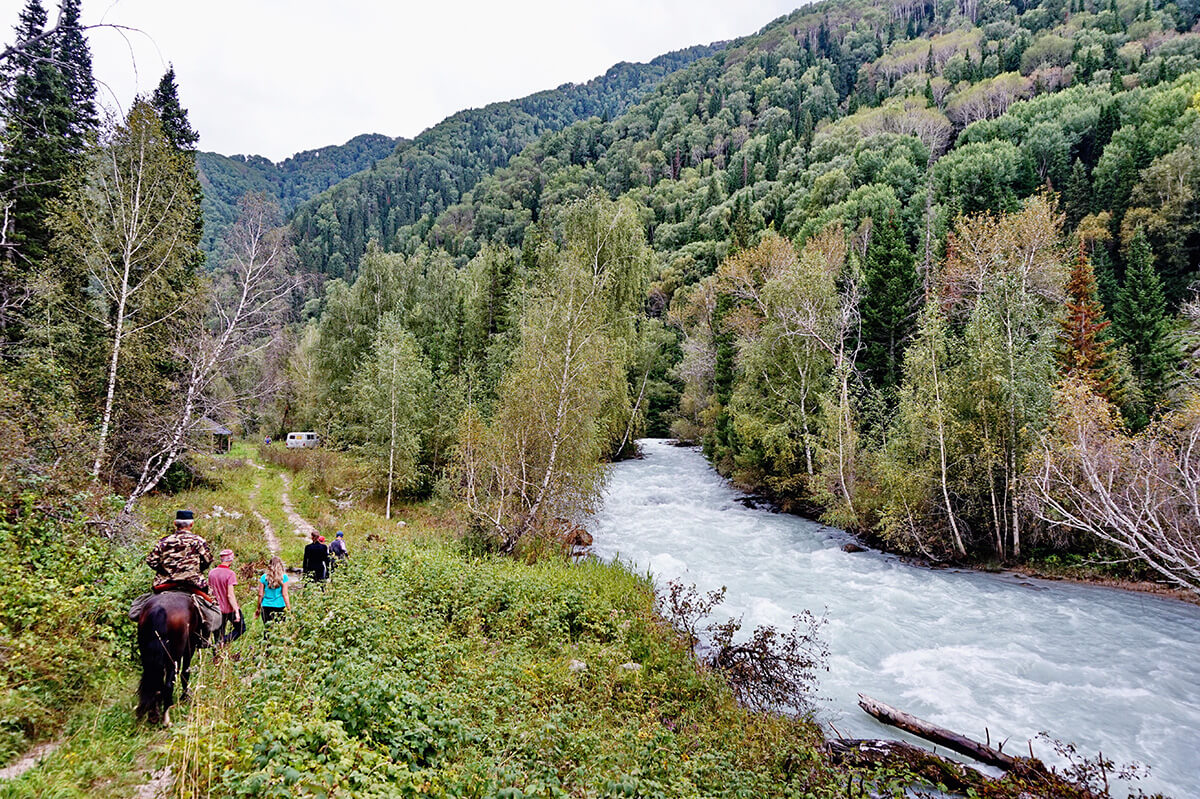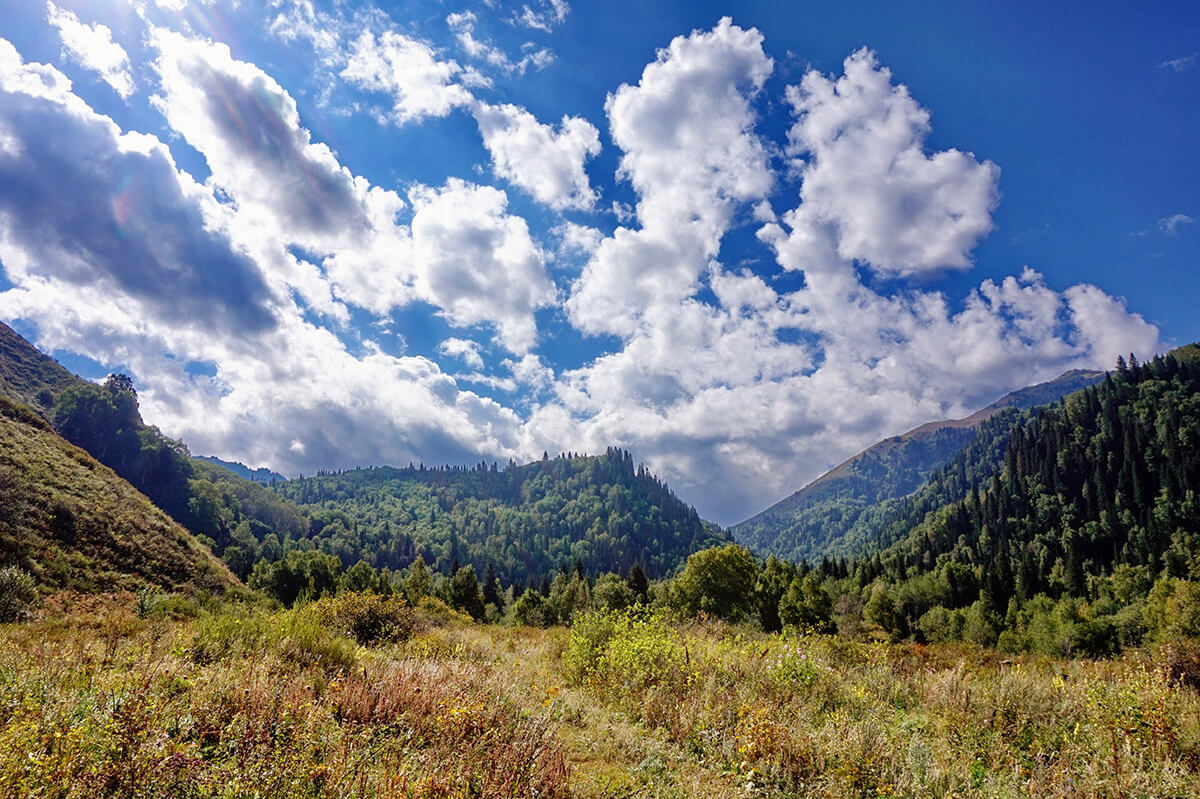 4 day
Breakfast
1-1.5 hours. Trekking to the lower lake Zhasylkol.
Photo, walk near the lake, rest.
1 h. Return to the camp.
Dinner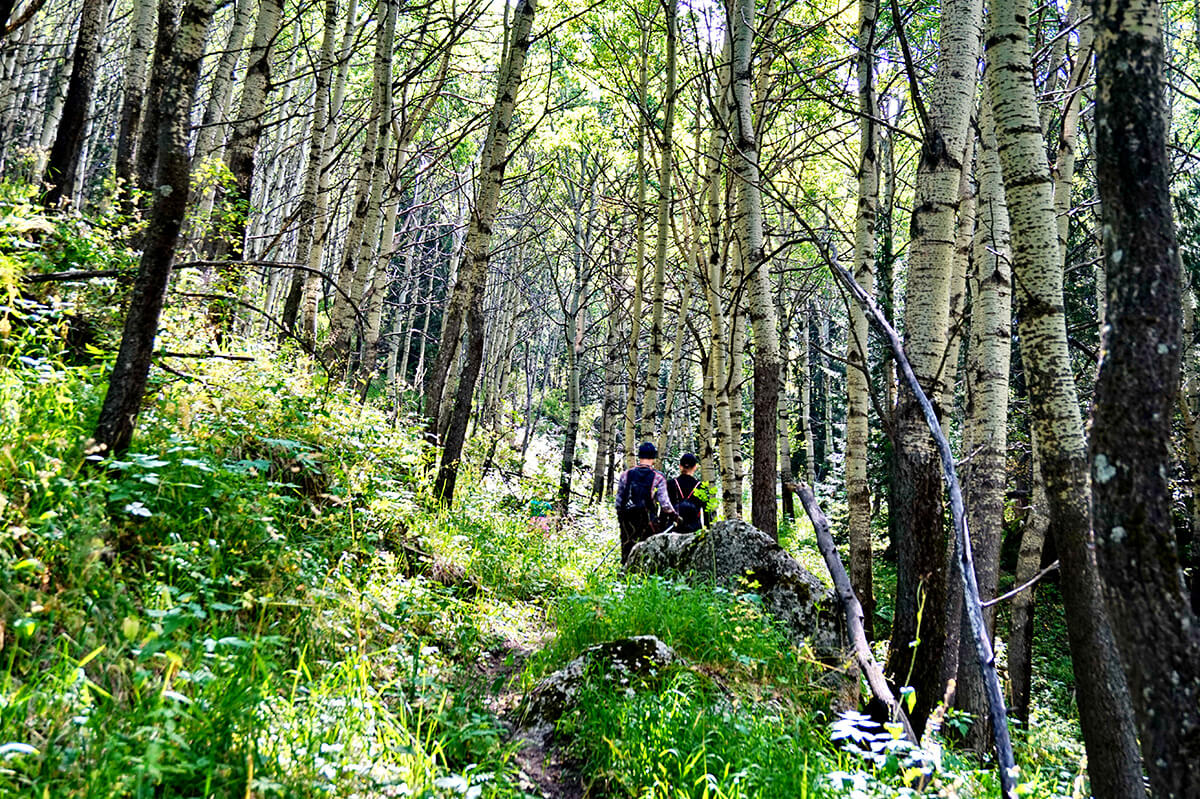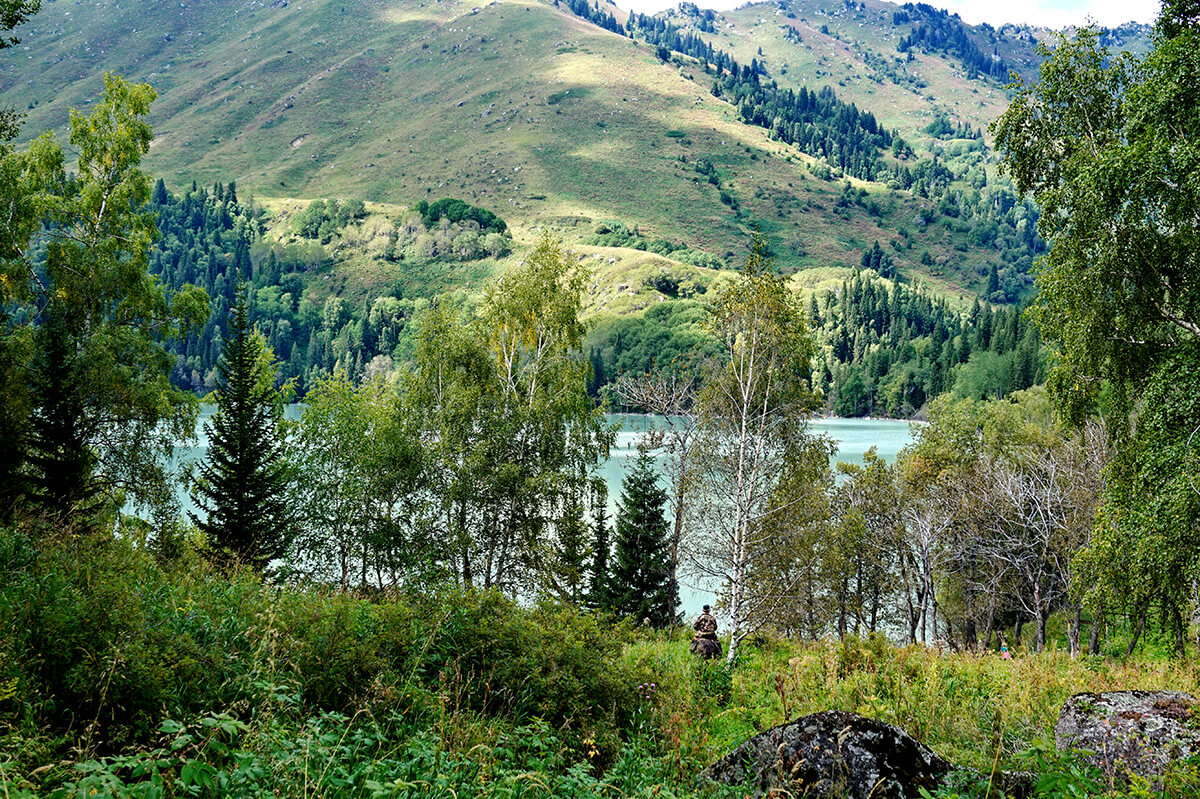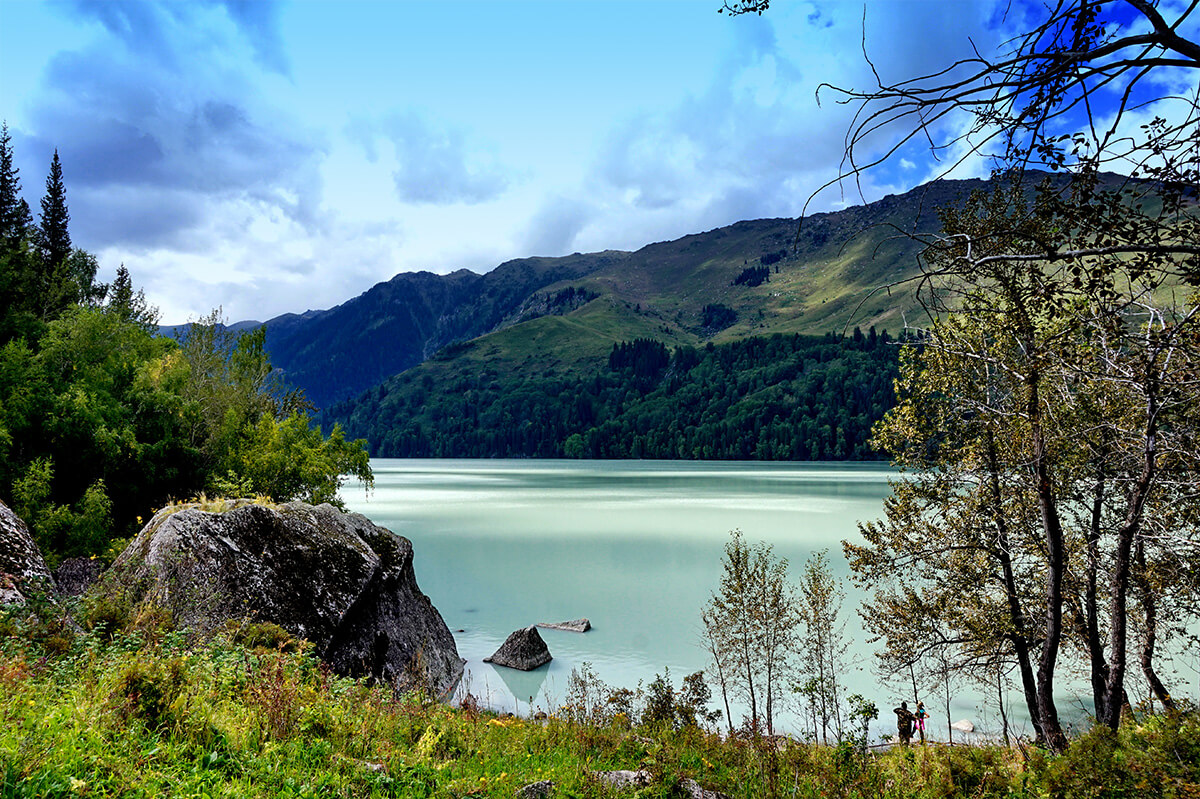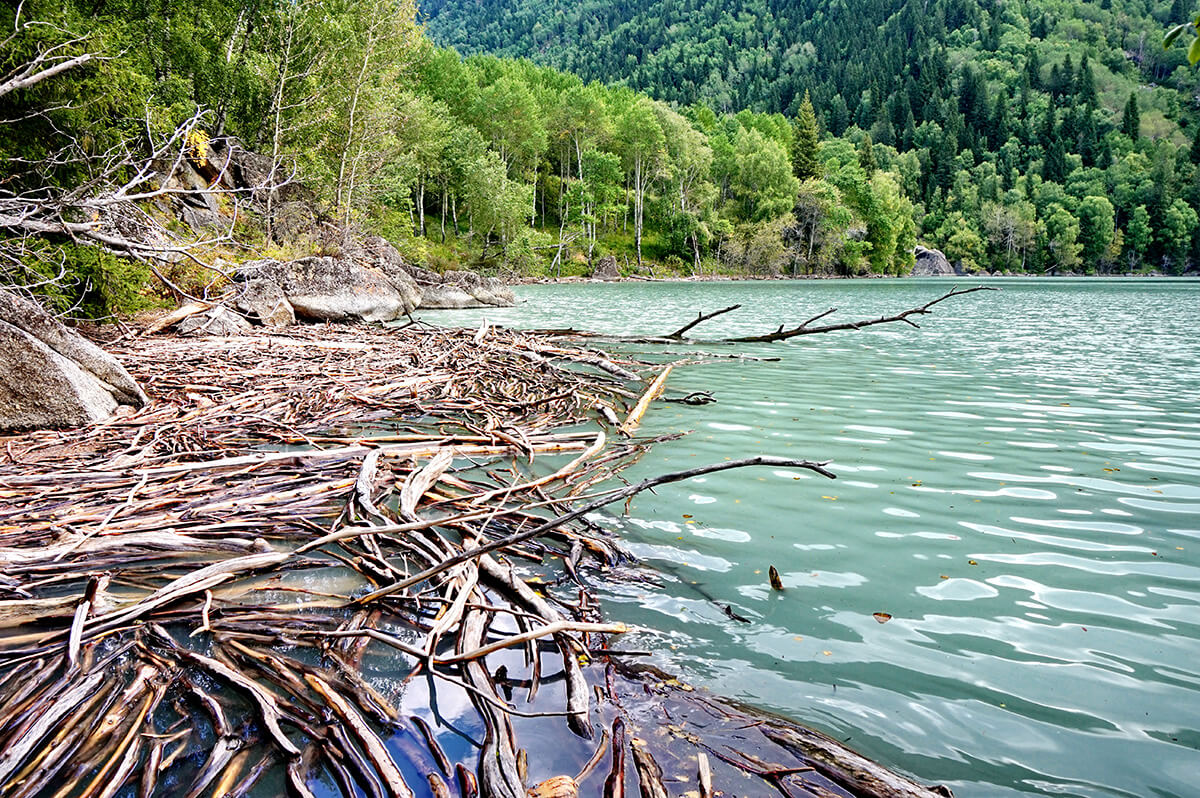 5 day
Breakfast. Return to the city of Almaty.
3 hours. City of Sarkand.
7-8 h. City of Almaty. Lunch in a cafe on the way.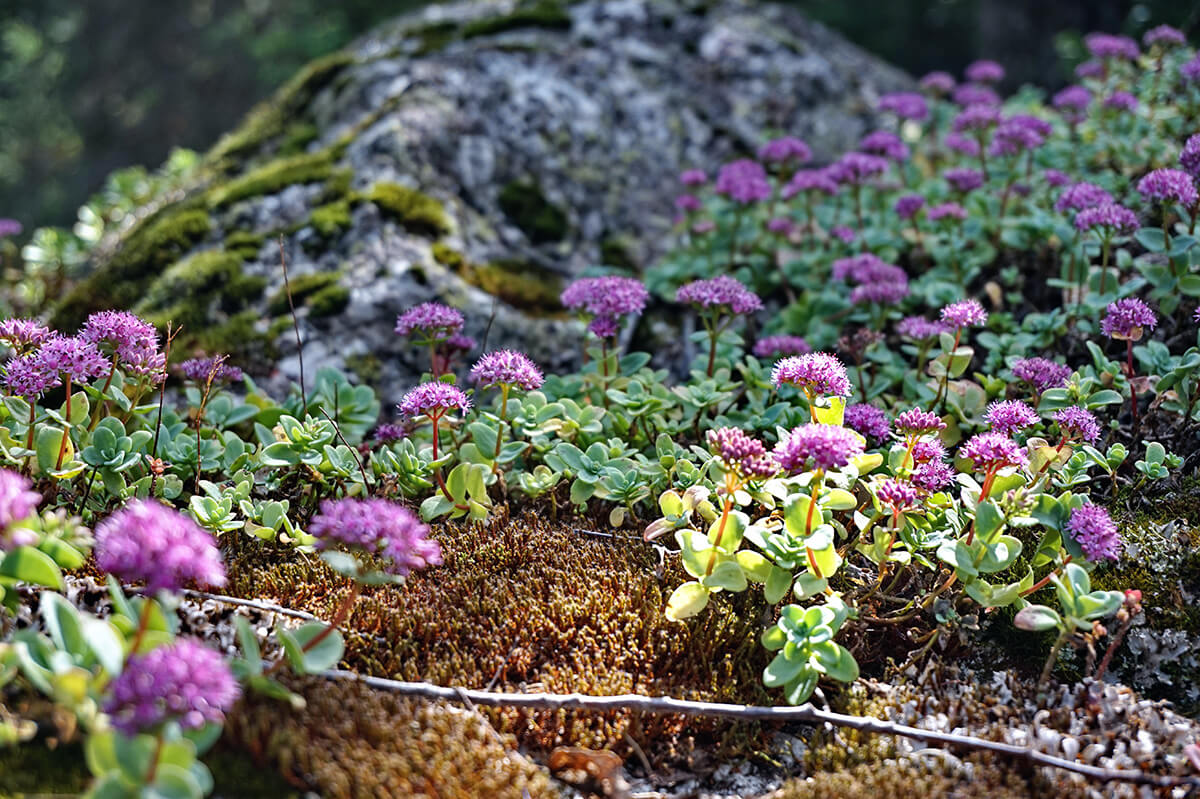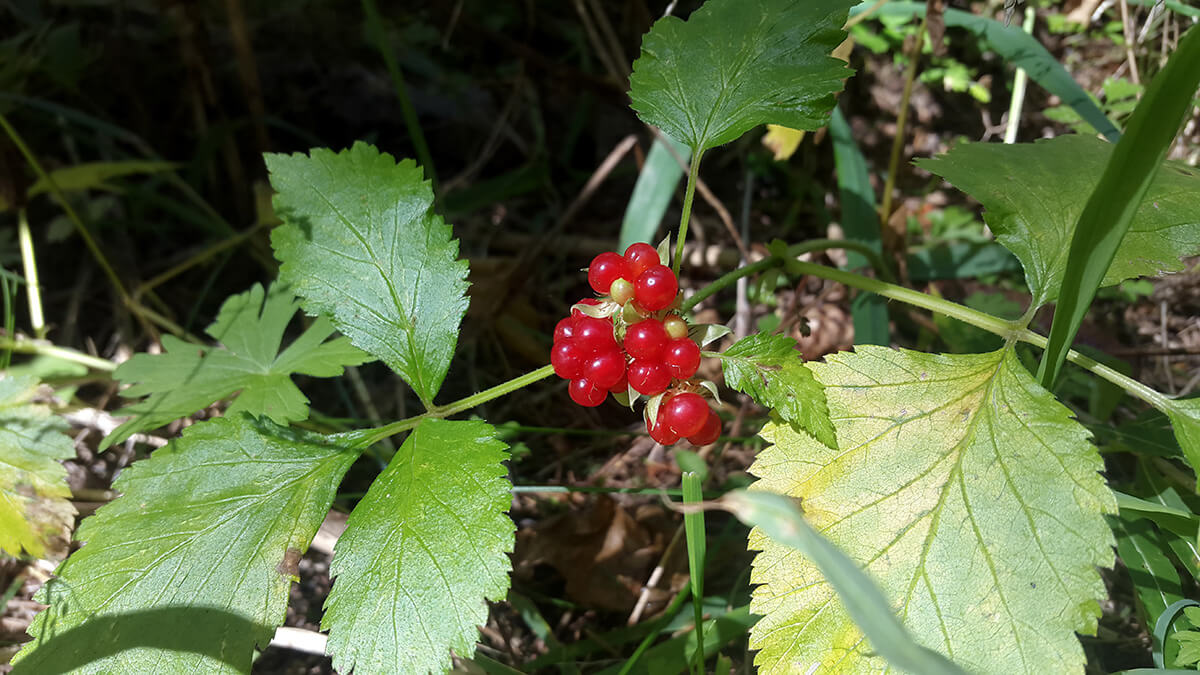 Price includes:
Transport service
Guide service
Rent tent 2-3 places
Cook
Food
Permit on National Parks
Not include:
Rent of mats and sleeping bag – $30 / 1 person / all route
Accommodations in hotels and guest houses.
Every person need to take:
Accoutrements:
backpack (15-30 L)
sleeping bag (comfort +0…+5оС)
camping mat
headlamp
sunglasses
bottle for water.
Clothes:
shoes
cap
thermal wear
thermal pants
warm pants for the evening
fleece jacket
windstopper coat
raincoat
clothes for change.
Documentation:
Personal items:
sunscreen
toothpaste
toothbrush
soap
towel
individual cosmetics
personal dishes (cup, plate, spoon).
Personal medicine box:
Phones, Whats'App: + 7705-416-0365 (Sergey)
Phones, Whats'App + 7705-391-7744 (Yuriy)
Phone, WhatsApp: +7-707-708-1889 (Julia)
E-mail: adrenalinicsilence@mail.ru, ekstremal-kz@yandex.ru yushin_yurii@list.ru 

Video waterfall Burkhan-Bulak (July 6-9, 2017)
Video Dzhungarsky Alatau. Author: Konstantin Postnov (Zhasylkol Lake from 16.20 minutes)