Price:
400$ (1 person)
500$ (2 persons)
600$ (3 persons)
Season: June-September
Best time: July-August
Duration: 2 days, 1 night
Accommodation: in tents
Area: Terskey Alatau
Route: Almaty –Kegen– Tekes River Valley – Tekes Waterfall – Almaty
Weather. In the mountains, the weather is unstable, so you always need to take things warmer with you and protection from the rain.
Border zone: The waterfall is located in the border zone. Be sure to have identity documents. Foreigners passport.
The gorge of the Tekes Valley and the waterfall will be of interest to lovers of real wildlife. The road to the gorge goes along a dirt road, and around 360 degrees amazing landscapes await us: alpine meadows, mountains, rivers, a variety of flowers and plants. This route will delight any sophisticated traveler and lover of the beautiful. In the evening, we will spend the night in tents by the river, with a bonfire and other inherent romance of such tourism. The next day we go on a short hike to the Tekes waterfall. The road to it goes along a beautiful gorge. The waterfall itself is unique. It is small, but it is precisely its shape created by nature that distinguishes it from all other cascading waterfalls. After which we will return to the camp, have lunch and go back to the city of Almaty.
Tour program
1 day
6 h. Transfer Almaty city – Tekes Gorge
1-2 hours. Along the way, lunch in a cafe
While moving to the waterfall we stop in the most picturesque places for photographing and relaxing.
Camp setting, dinner.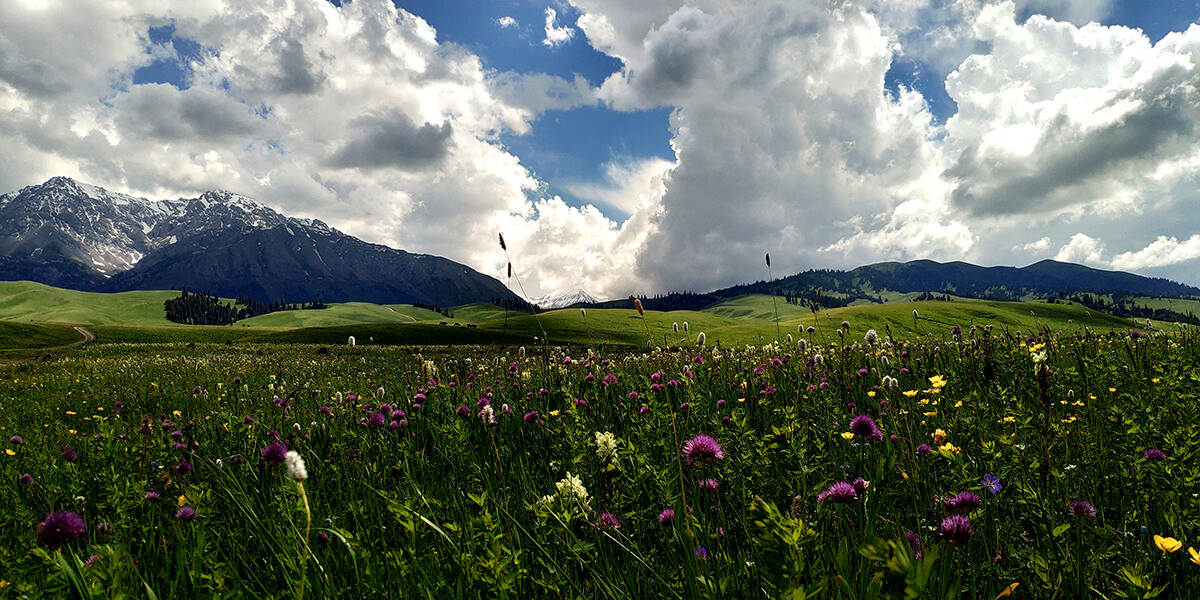 2 day
Breakfast
Walk to the waterfall and in the immediate vicinity
Return to camp for lunch
Return to Almaty
Lunch along the way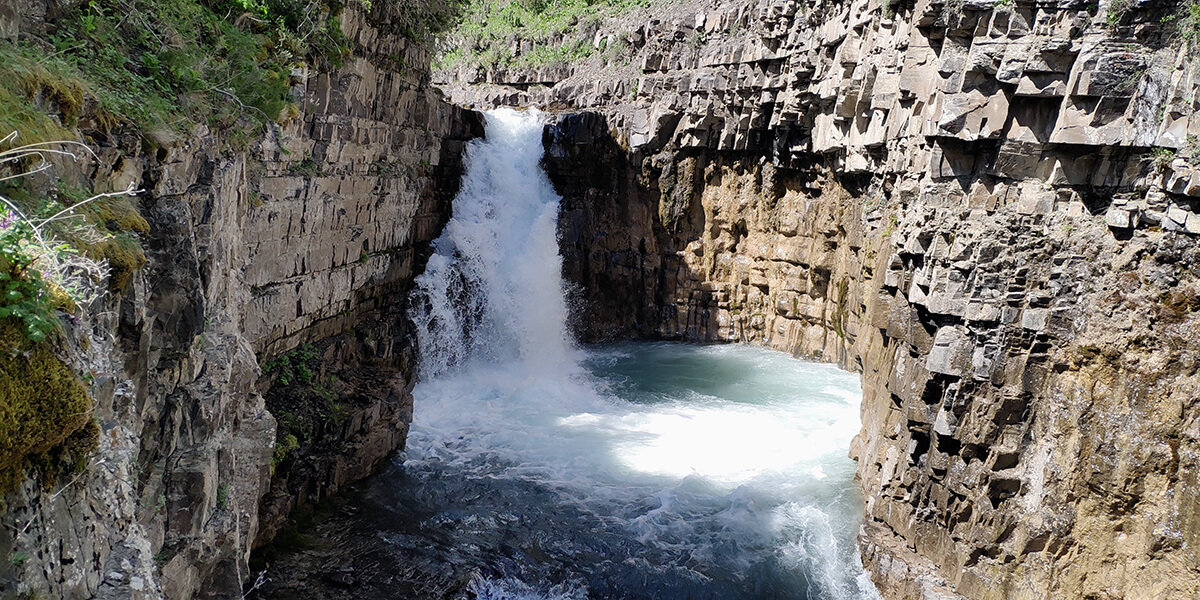 Price includes:
Transport service
Guide service
Rent tent 2-3 places
Cook
Food
Permit on National Parks
Drinking water 1.5 liters / guest per day
Services are designed for 1-3 people. With a group of more than three people – the cost is calculated individually.
* If you have special dietary preferences, write to us in advance.
Not include:
Rent of mats and sleeping bag – $15 / 1 person / all route
Every person need to take:
Accoutrements:
backpack (15-30 L)
sleeping bag (comfort +0…+5оС)
camping mat
headlamp
sunglasses
bottle for water.
Clothes:
shoes
cap
thermal wear
thermal pants
warm pants for the evening
fleece jacket
windstopper coat
raincoat
clothes for change.
Documentation:
Personal items:
sunscreen
toothpaste
toothbrush
soap
towel
individual cosmetics
personal dishes (cup, plate, spoon).
Personal medicine box:
Phones, Whats'App: + 7705-416-0365 (Sergey)
Phones, Whats'App + 7705-391-7744 (Yuriy)
Phones, WhatsApp: +7-707-708-1889 (Julia)
E-mail: ekstremal-kz@yandex.ru , adrenalinicsilence@mail.ru   yushin_yurii@list.ru