Price for 1 person: $600 / 1 person; $400 / 2 persons; $330 / 3 persons
Season: July-September
Best time: July-August
Duration: 3 days, 2 night
Accommodation: in tents (there is an opportunity to stay in Taubulak camp – in houses) *
Area: Dzungarian Alatau
Route: Almaty city – Kapshagay city – Sary-Ozek city – Taldykorgan city – Kapalsky mountain pass – Burkhan-Bulak waterfall.
Weather. In the mountains, the weather is unstable, so you should always take warm things and protection from rain with you.
Border zone: The waterfall is located in the border zone. Be sure to have identity documents (Passport).
Burkhan-Bulak waterfall is the highest in Central Kazakhstan and has a height of 168 meters. It consists of 4 cascades, and the visible part of the 3 cascade is 114 meters high. This waterfall is located in the Eskeldinsky district of the Almaty region of the Republic of Kazakhstan in the mountains of the Dzungarian Alatau in the gorge of the Kora river, above the city of regional significance Tekeli. Burkhan-Bulak waterfall is located on the eponymous tributary of the river Kora, somewhere in a kilometer from it. The river Kora has a sufficiently large extent, about 100 km and takes its beginning from the Bezsonov glacier, from a height of 3000m. masl. The gorge, where our famous waterfall is located, is accordingly called Korinskoe, as it is not difficult to guess, in honor of the river. The climate in the Korinsky Gorge is changeable, however, as elsewhere in the mountains. The sun can be replaced by rain quite often, and rain with snow. And in reverse order. During the day you can observe various weather conditions. Which certainly gives a contrast to this place.
The road to the waterfall is very difficult, a real mountain off-road, but nature only benefits from this. Incredible in its beauty landscapes will accompany us along the entire route.
Programme:
Day 1.
10 h. Moving Almaty city – Burhan-Bulak Waterfall
1-2 h. On the way lunch at a cafe
During the movement to the waterfall we stop in the most picturesque places for photographing and relaxing.
Camp setting, dinner.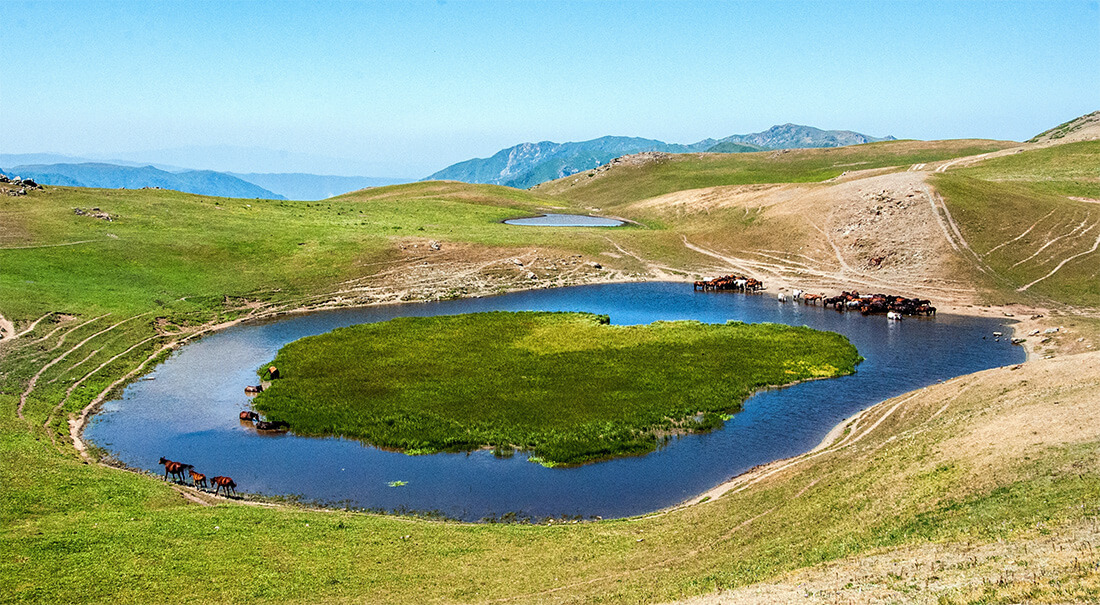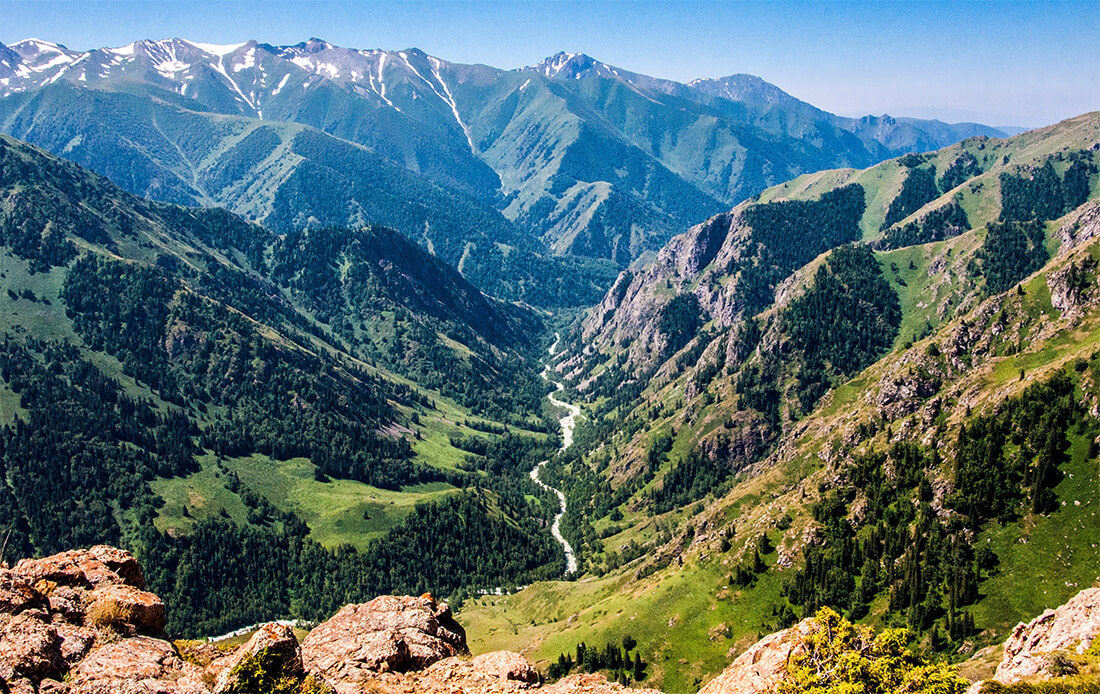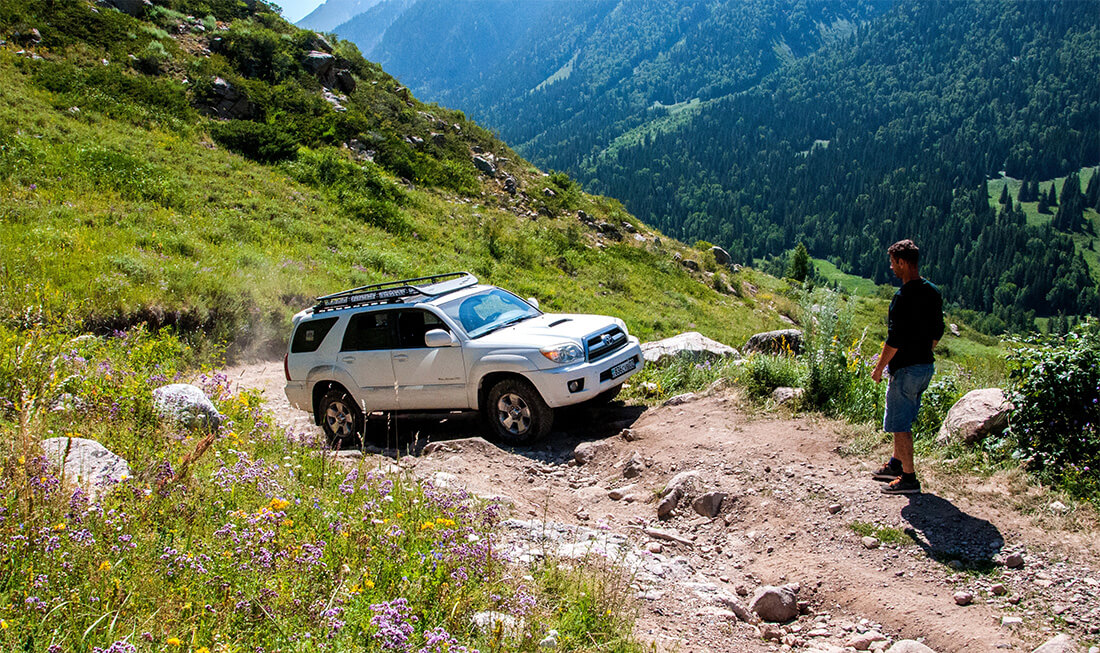 Day 2.
Breakfast
Walk to the falls and in the immediate vicinity
Return to lunch at camp
Hike to the upper cascades of the waterfall and a viewing point
Return to camp
Dinner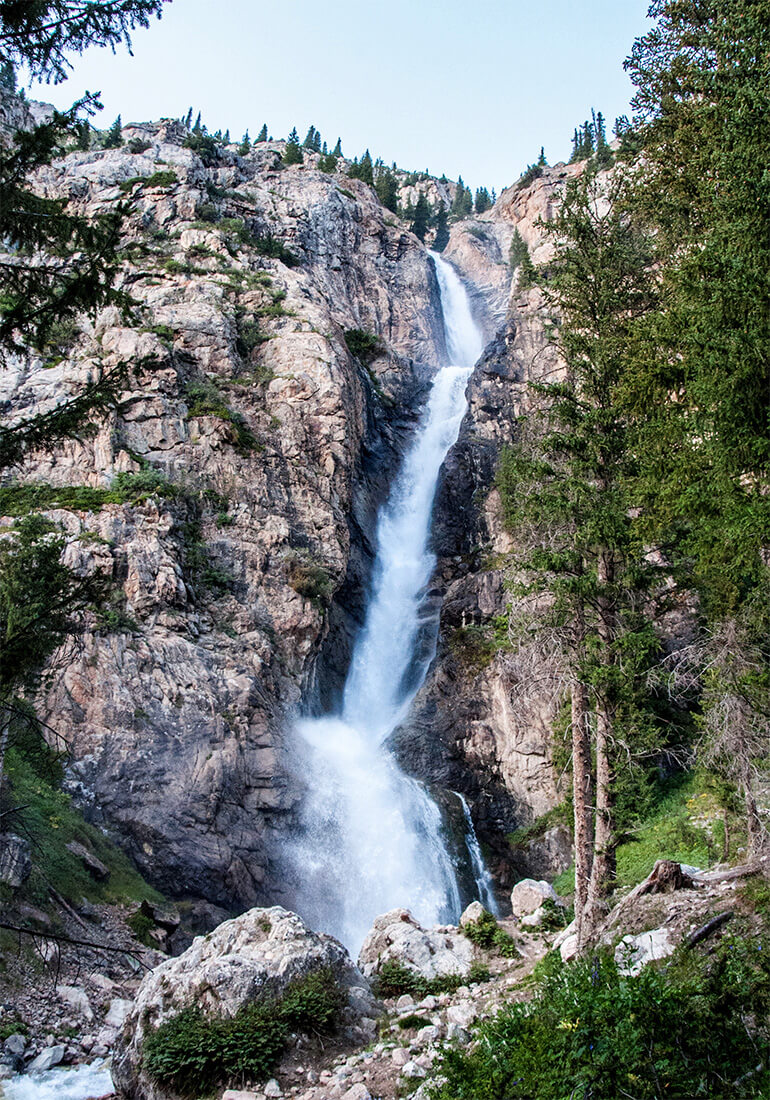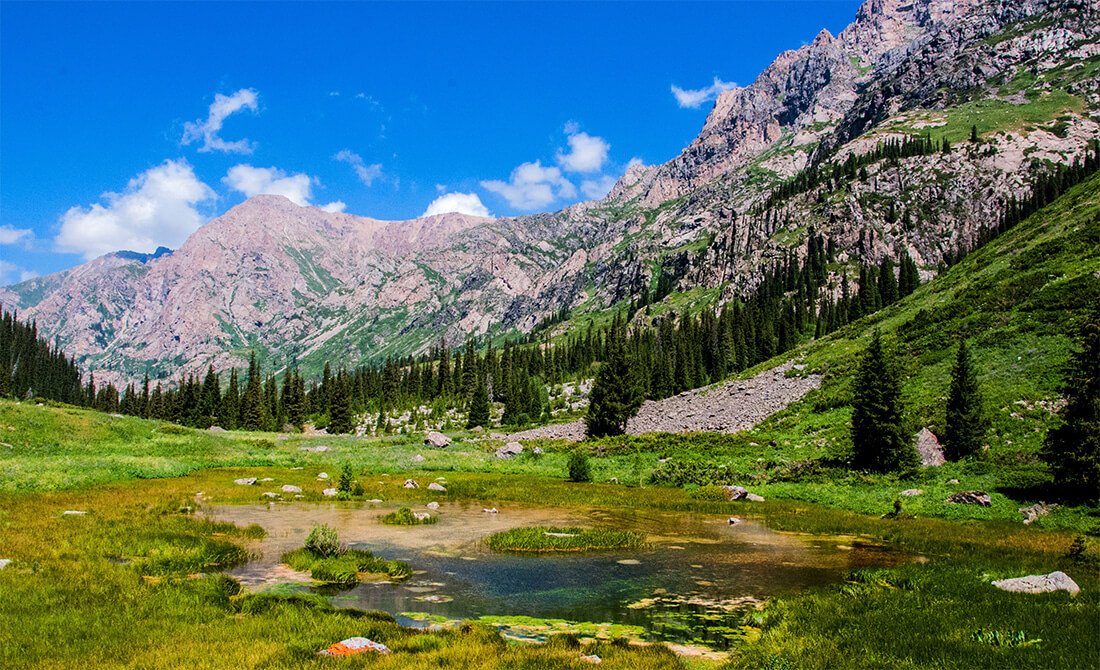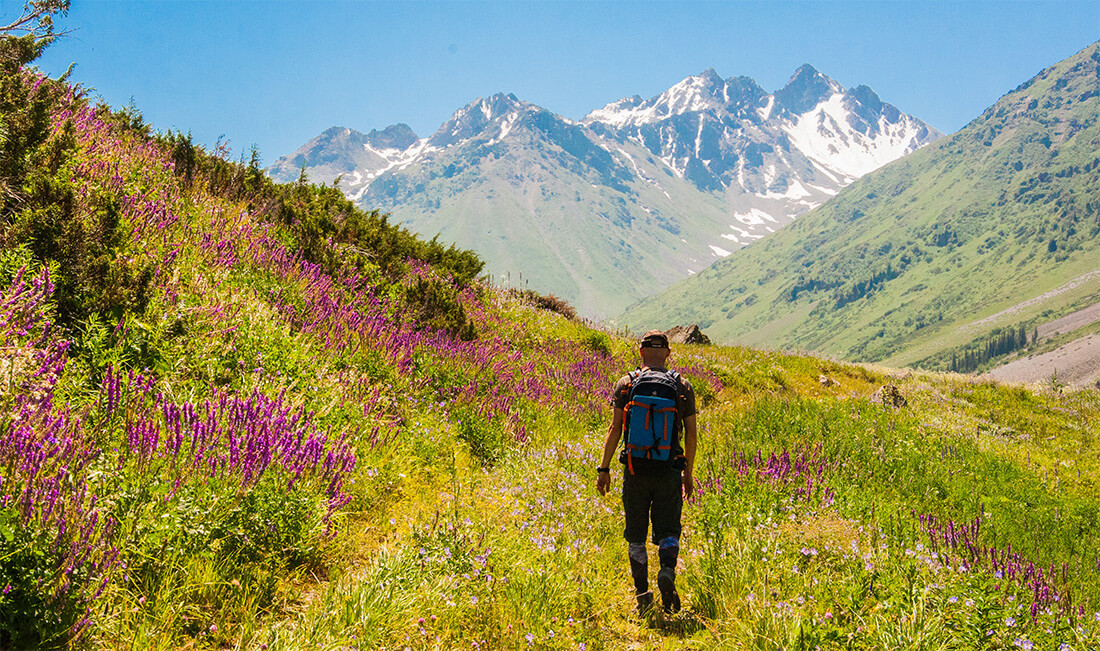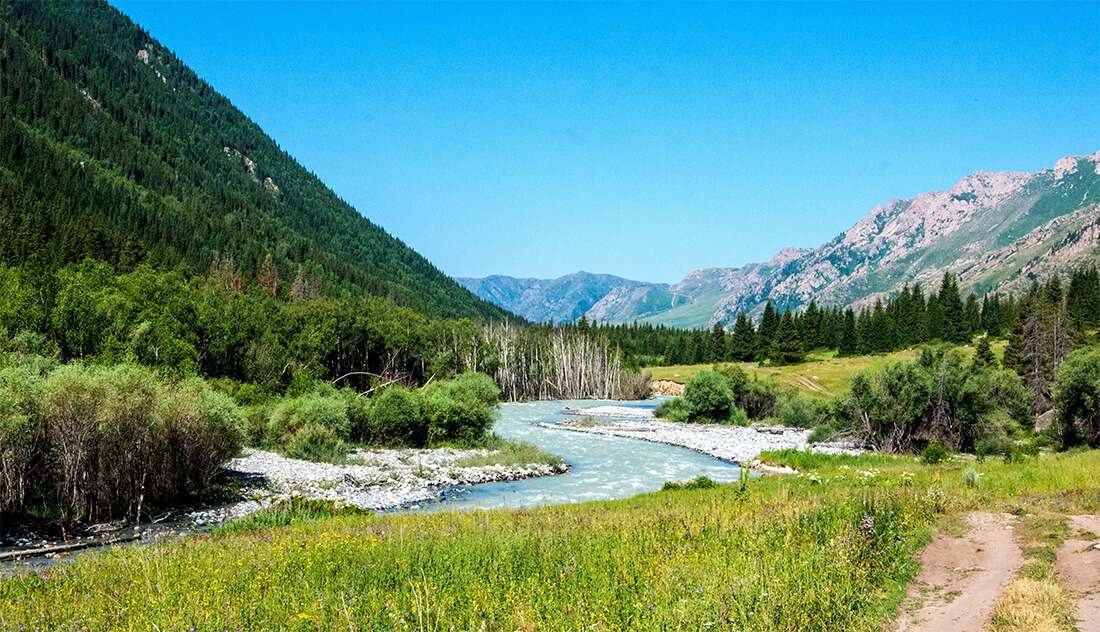 Day 3.
Breakfast
Return to Almaty
On the way lunch at the cafe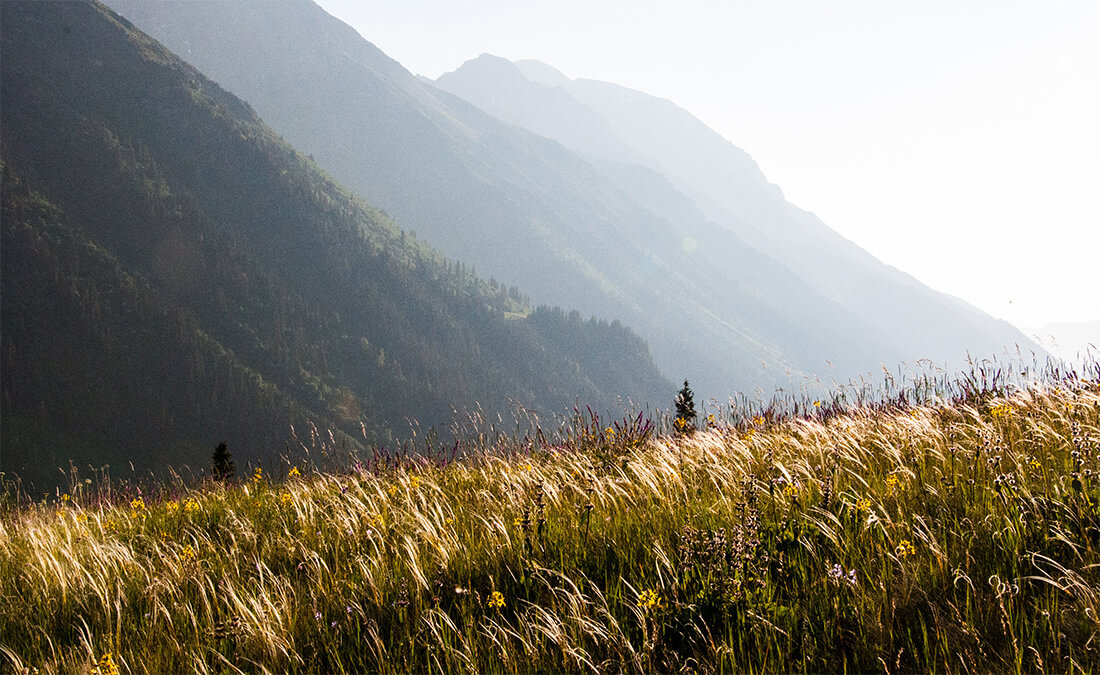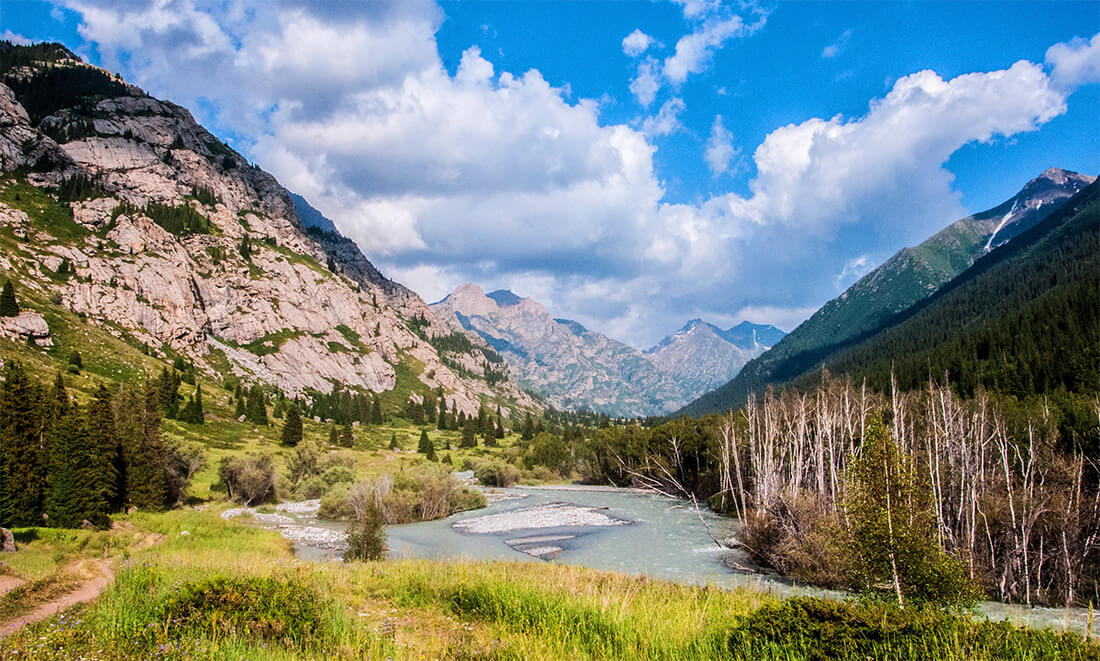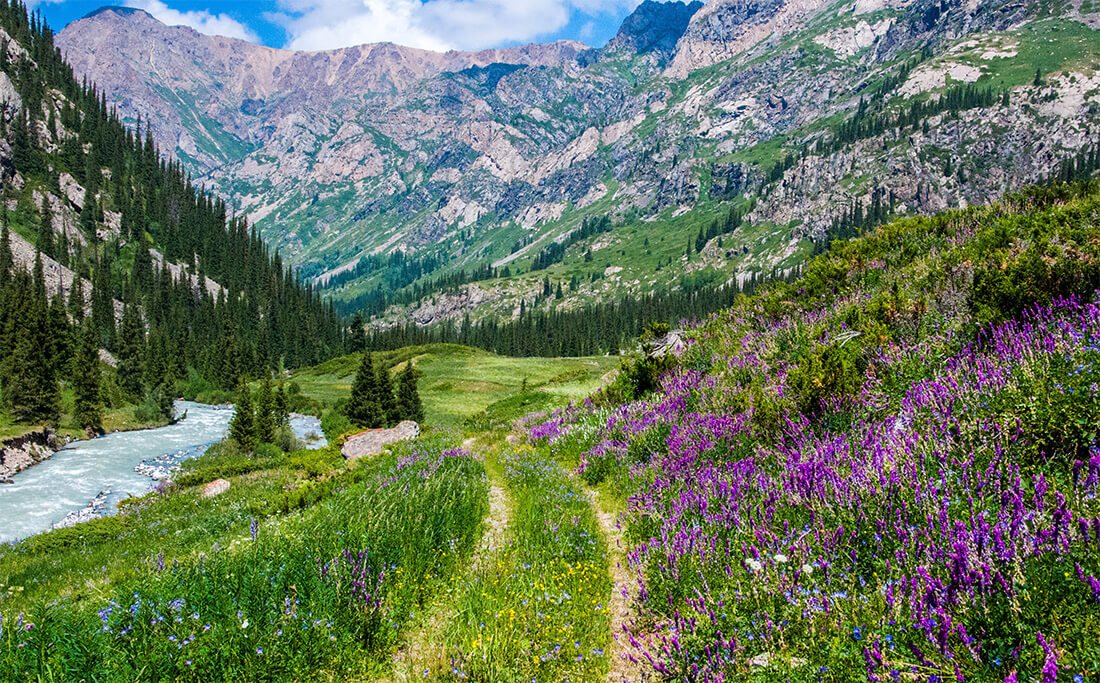 Price includes:
Transport service
Guide service
Rent tent 2-3 places
Cook
Food
Permit on National Parks
Services are designed for 1-3 people. With a group of more than three people – the cost is calculated individually.
* If you have special dietary preferences, write to us in advance.
* If you wish, you can stay in a guest house, is paid separately and is not included in the tour price.
Not include:
Rent of mats and sleeping bag – $30 / 1 person / all route
Every person need to take:
Accoutrements:
backpack (15-30 L)
sleeping bag (comfort +0…+5оС)
camping mat
headlamp
sunglasses
bottle for water.
Clothes:
shoes
cap
thermal wear
thermal pants
warm pants for the evening
fleece jacket
windstopper coat
raincoat
clothes for change.
Documentation:
Personal items:
sunscreen
toothpaste
toothbrush
soap
towel
individual cosmetics
personal dishes (cup, plate, spoon).
Personal medicine box:
Phones, Whats'App: + 7705-416-0365 (Sergey)
Phones, Whats'App + 7705-391-7744 (Yuriy)
Phones, WhatsApp: +7-707-708-1889 (Julia)
E-mail: ekstremal-kz@yandex.ru , adrenalinicsilence@mail.ru   yushin_yurii@list.ru