Price for 1 person: $150 / 1 person; $90 / 2 persons; $70 / 3 persons
Duration: 10 hours
Season: June-September
Hiking time: 5 hours
Driving time: 5 hours
Distance 8 km
Ascent +550 m
Recommend at the beginning of June! Flowering Alpine meadows!
The summit is located about plateau Asy – an area where during the warm time of the year you can see the real life of the nomads. Here is an astronomical Observatory. From it we begin the route in a southerly direction on a off-road, which gradually ascends. Enter into a small gorge with a river where the road ends. We continue to follow the trail to the pass of the Issyk-Asu. Ascending the pass, turn on the comb and go to the top of Karakas. Her views of the Asy plateau, the Turgen valley, the Zhinishke river valley, the Ashikdala tract on south and the Kungey Alatau ridge that hid the Issyk-Kul lake. In species diversity is one of the best routes. The descent is via the ascent route.
To plateau from Almaty 95 km (80 km on asphalt and 15 km by off-road).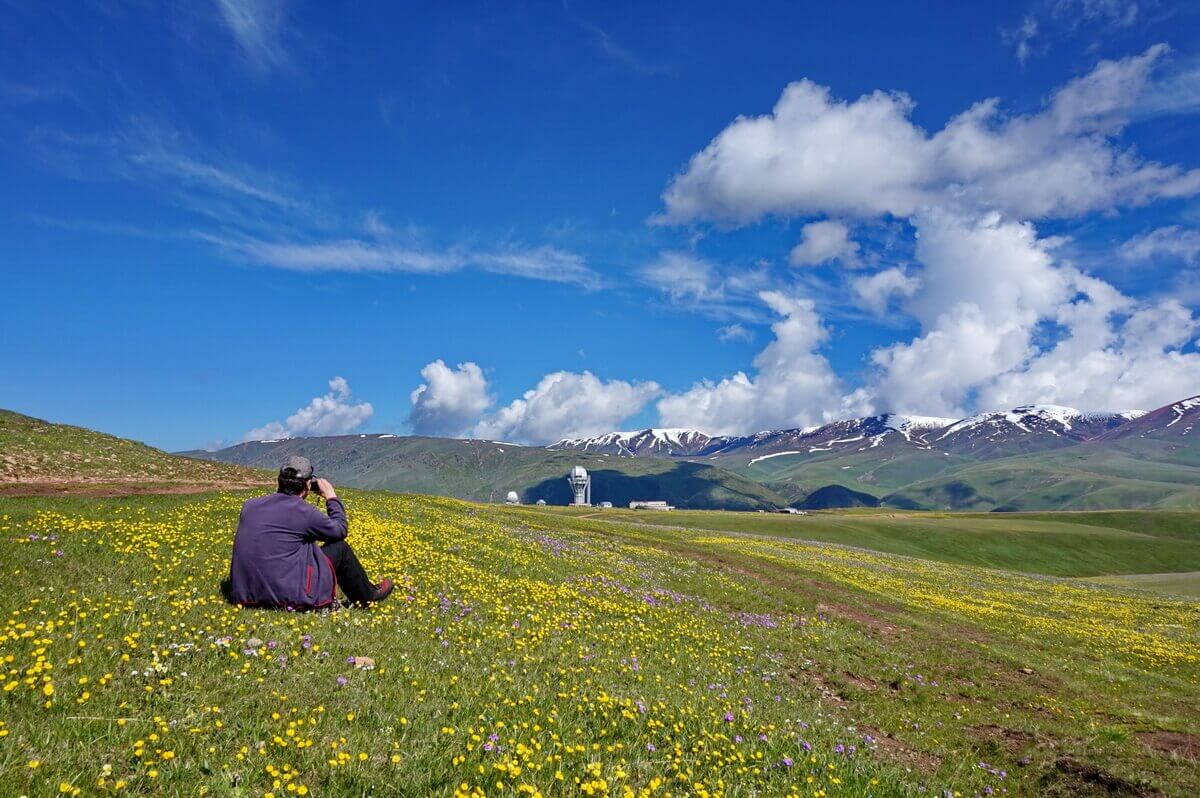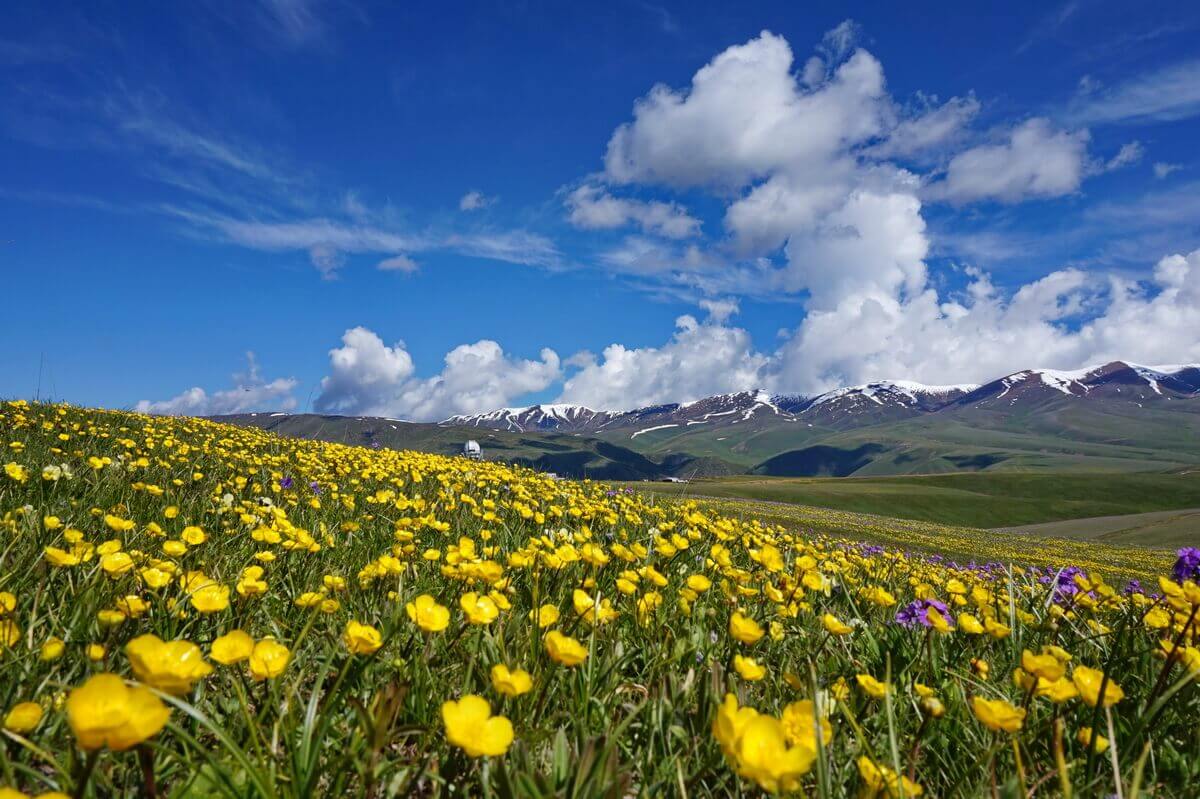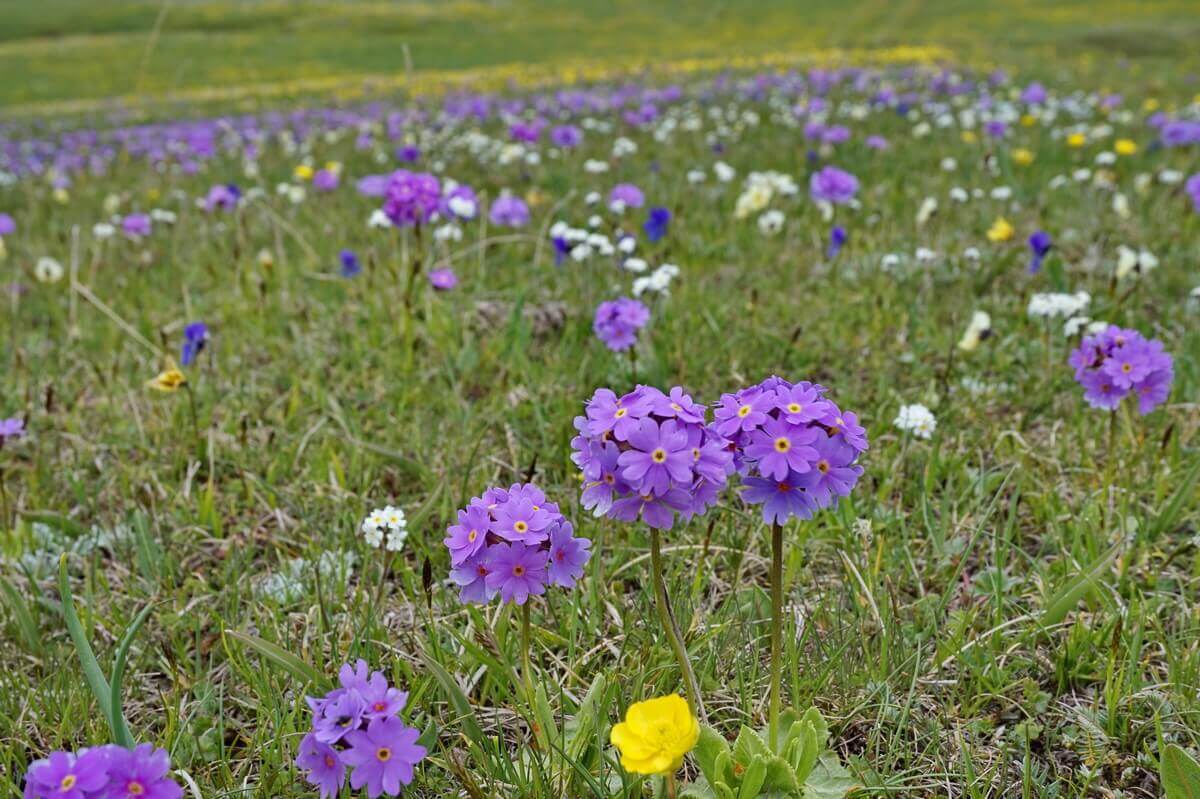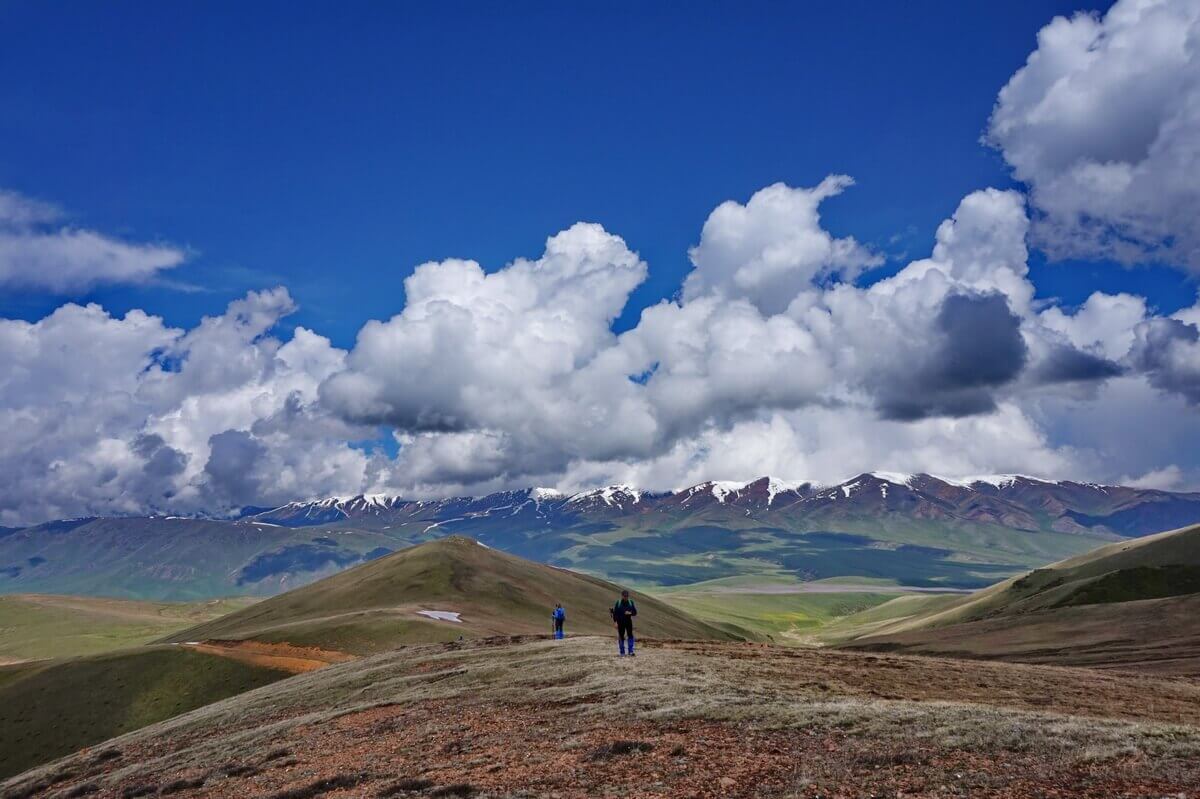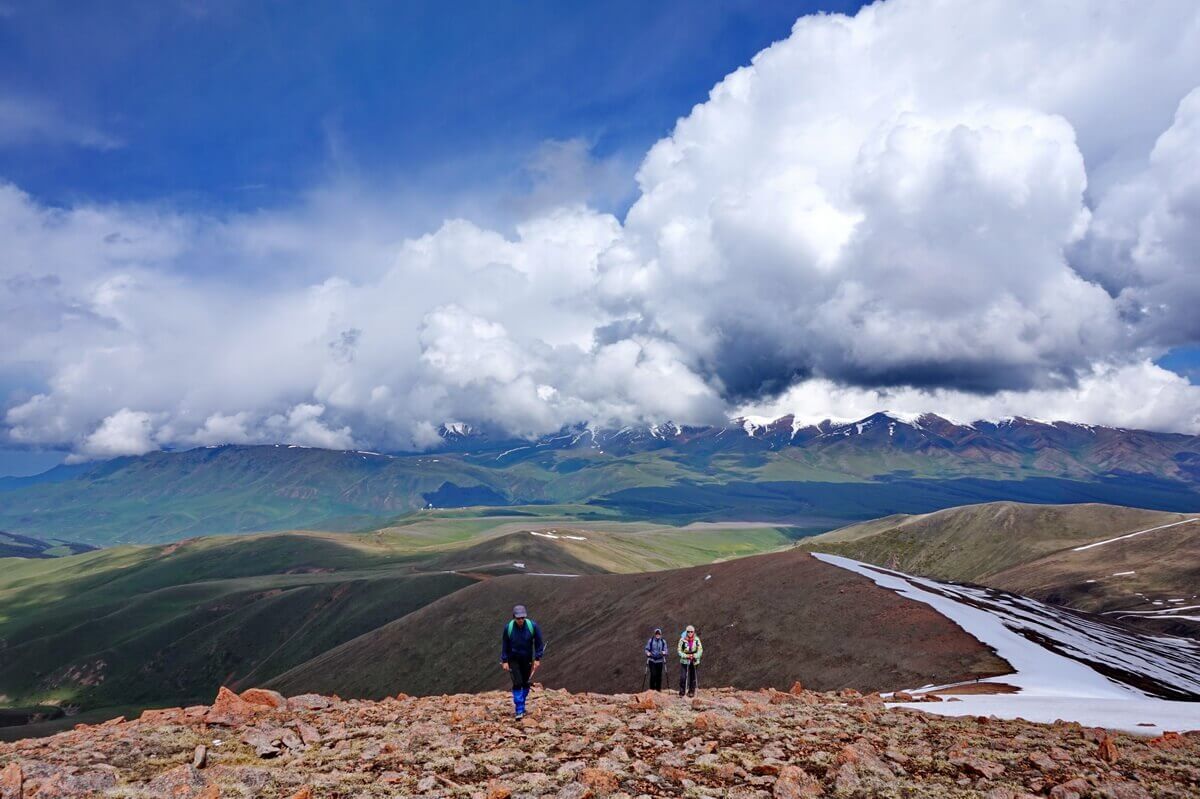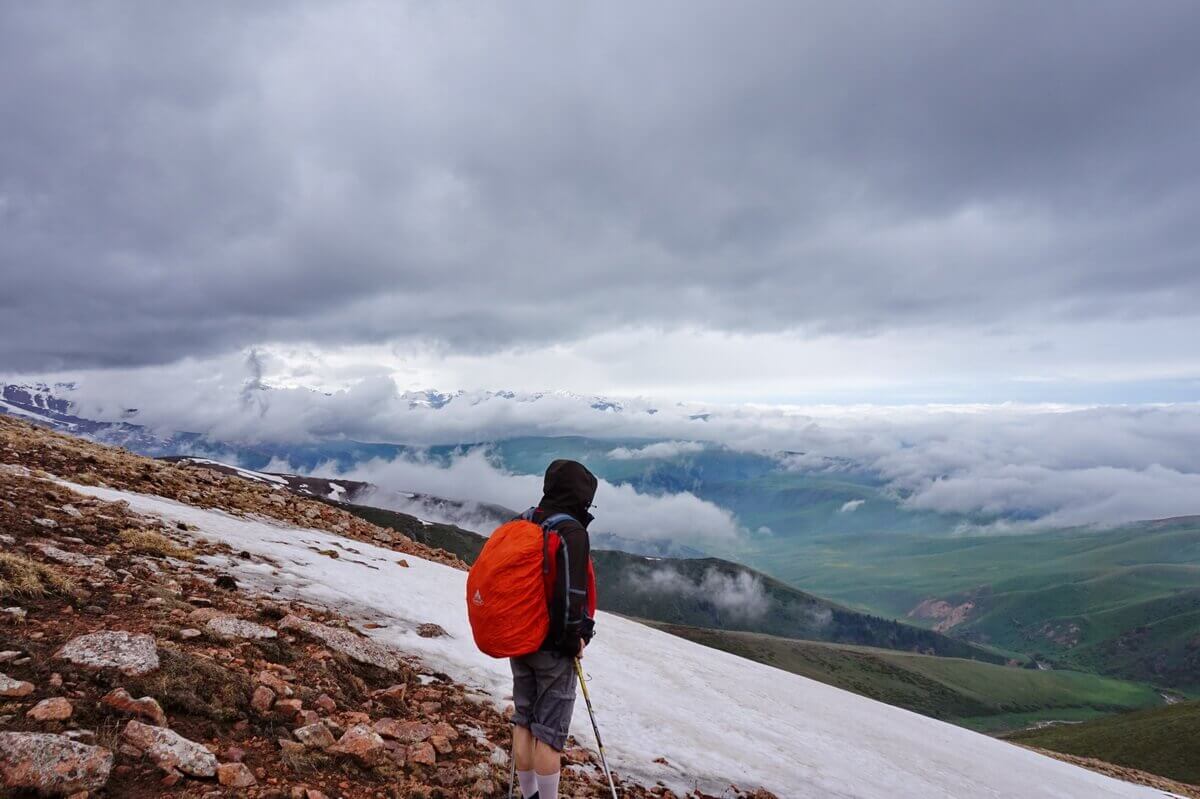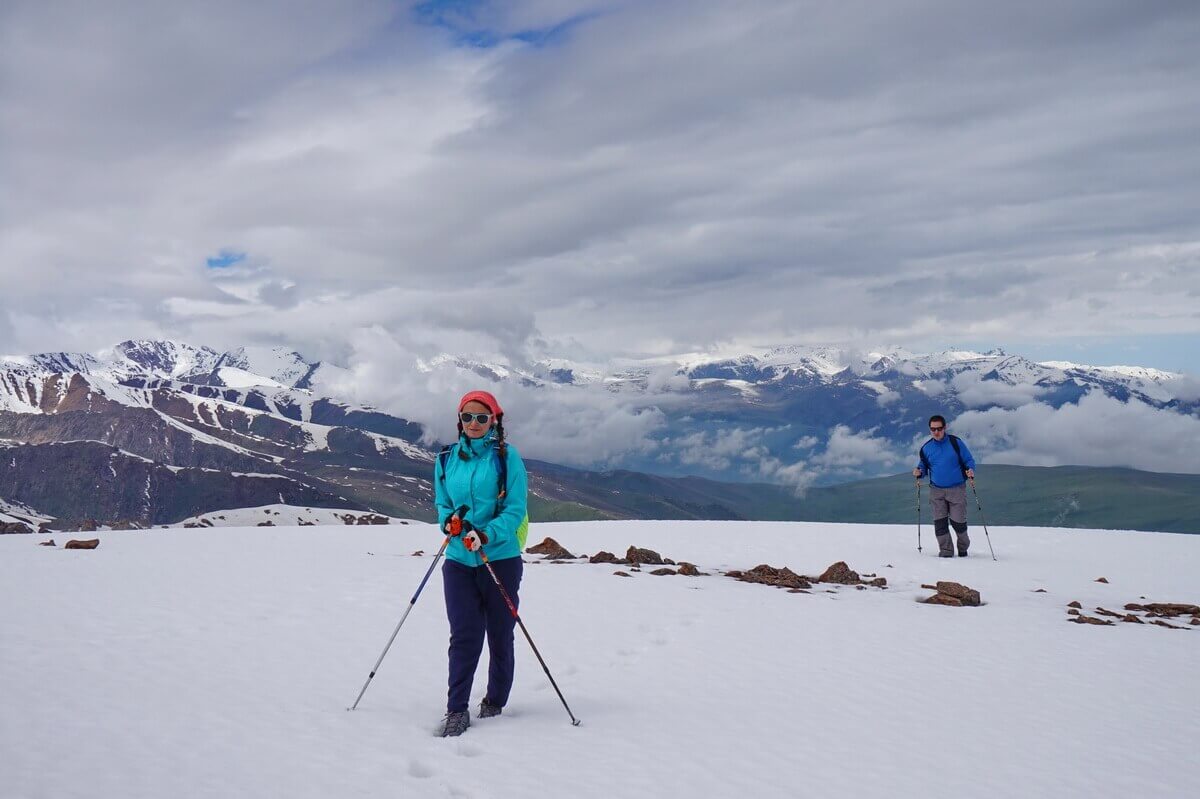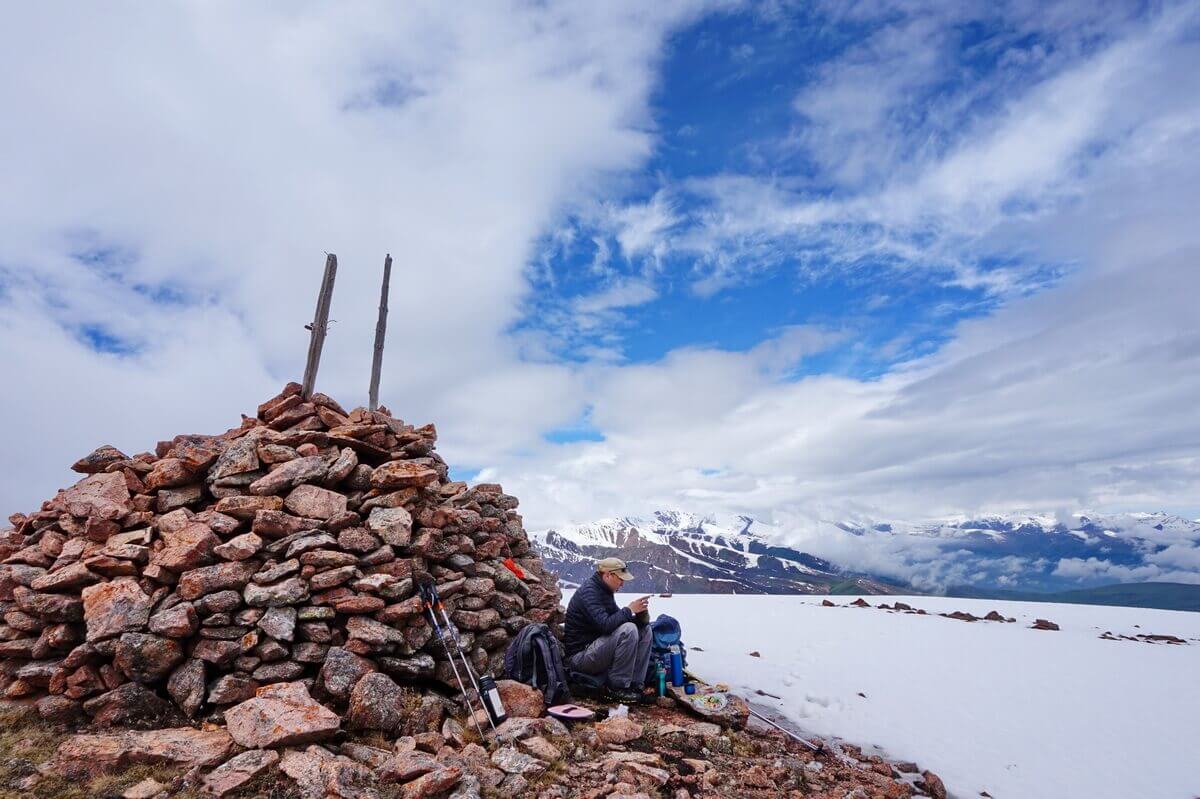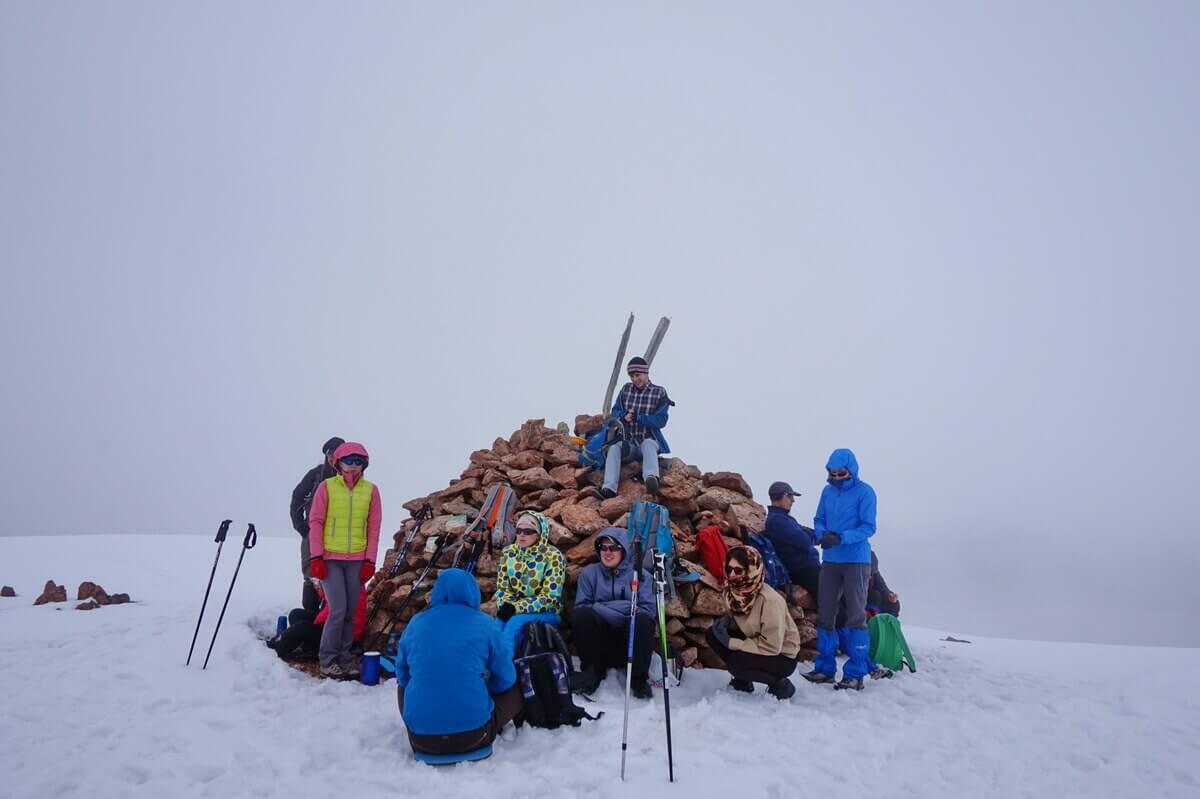 Price Includes:
transportation (Almaty-mountains-Almaty),
guide service,
guide-translator,
permit for visiting "Ile Alatau" National Park.
Not include:
You need to take:
a small backpack (30 liters),
trekking poles,
raincoat (no matter what forecast is, it is better to take it),
cap,
sunglasses,
camping mats for the rest,
trekking shoes,
lightweight sportswear.
For hike in the high mountains of over 3,000 meters you should always take warm clothes, for other tours it depends on the weather forecast and season.
Phone, Viber, WhatsApp: +7-707-708-1889 (Julia)
Phone, Viber, WhatsApp: +7-705-391-7744 (Yuriy)
E-mail: yushin_yurii@list.ru