Price for 1 person: $100 / 1 person; $75 / 2 persons; $60 / 3 persons
Duration: 10 hours
Season: May-October
Hiking time: 8 hours
Driving time: 2 hours
Distance 16 km
Ascent +1400 m
The route starts above the base "Shymbulak", where the asphalted road ends. We pass climbers camp "Tuyuksu", memorial to fallen in the mountains, rock clamp the Gates of Tuyuksu and go for the natural boundary mynzhilki. After mudflow dam the road climbs the steep serpentine. On the turn we move on the path leading to the pass Titov. From which, turning right, along the ridge out to the top of the peak Memory. The summit offers a panorama of peaks of Tuyuksu. The descent is via the ascent route.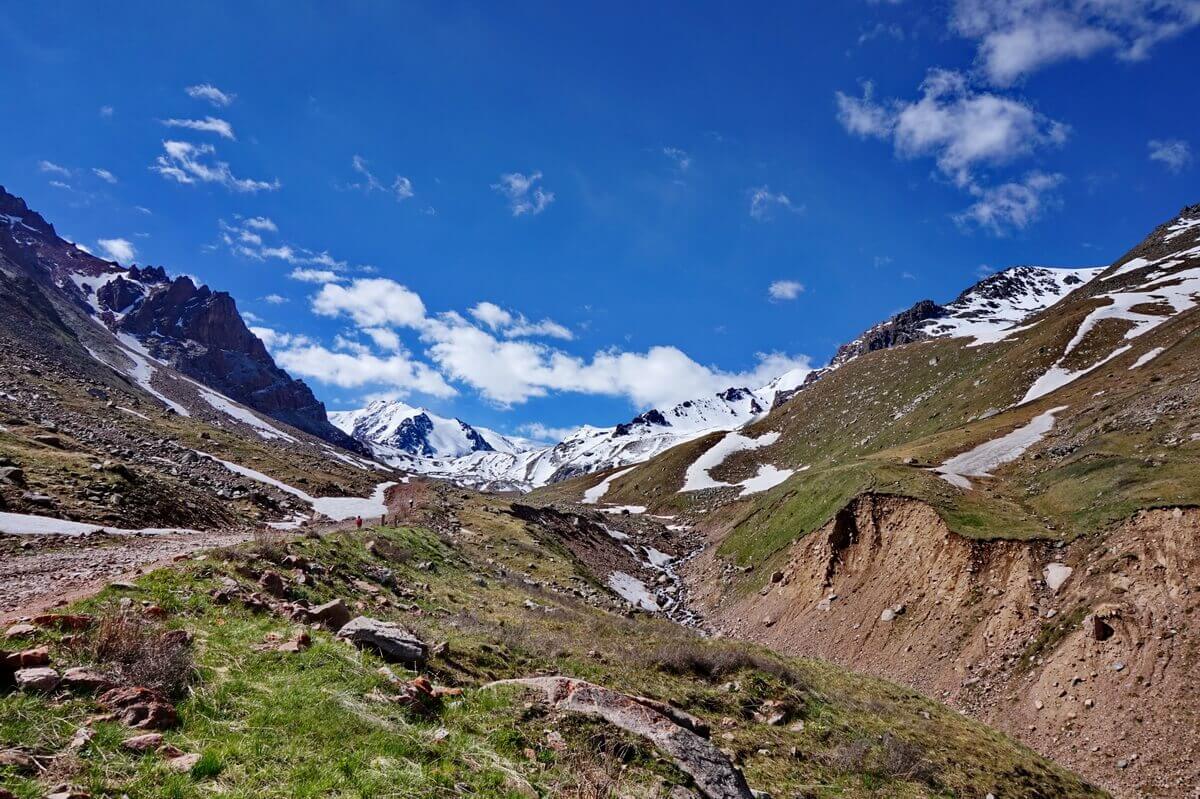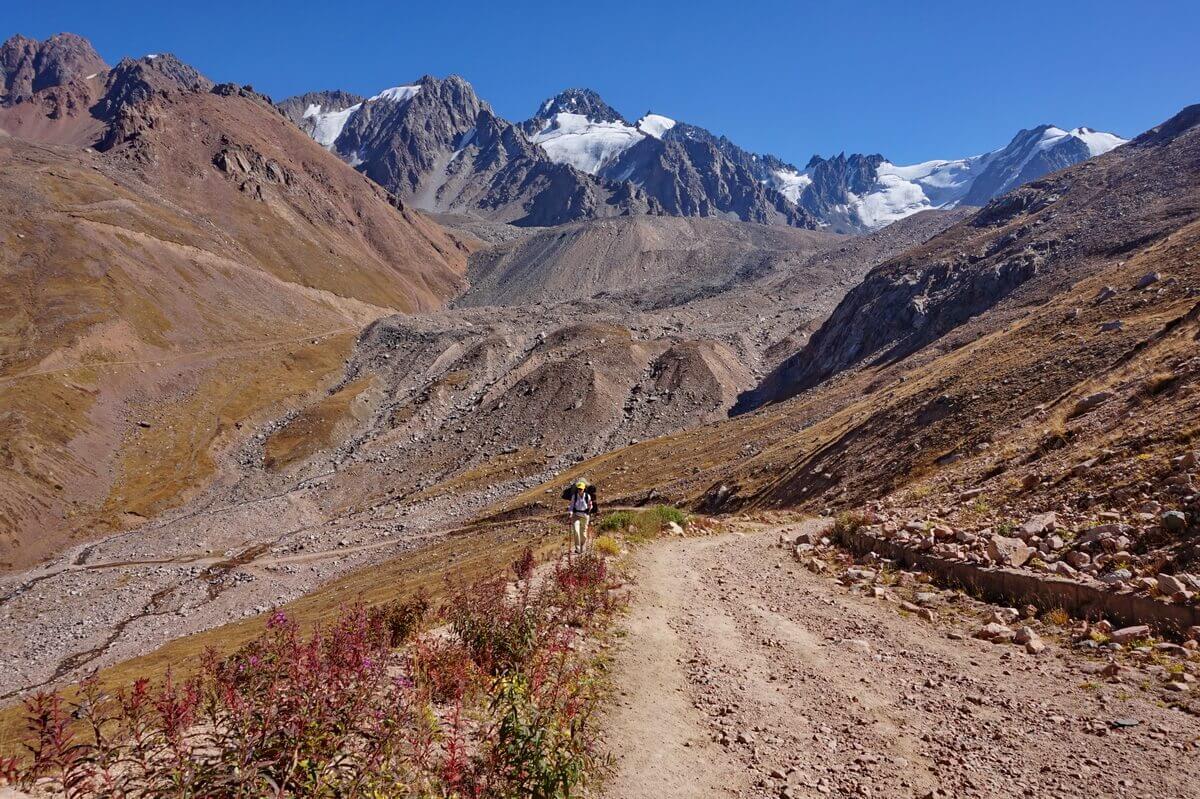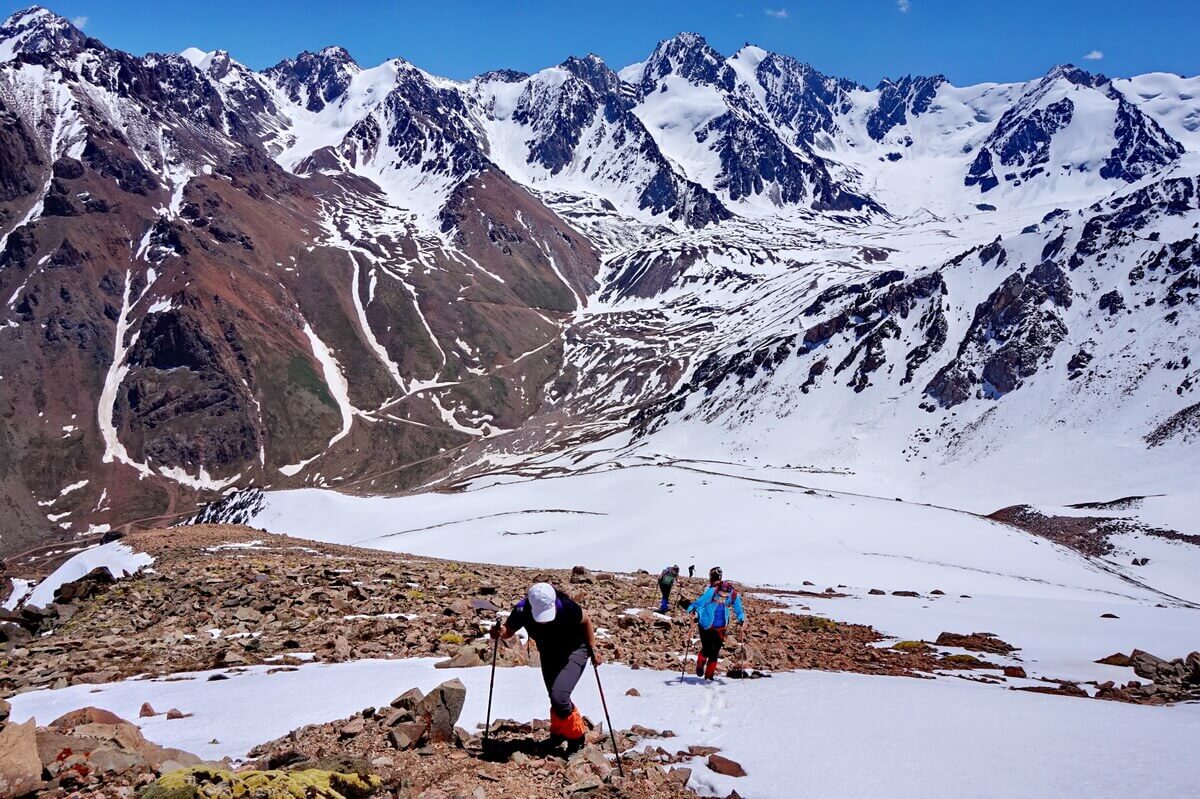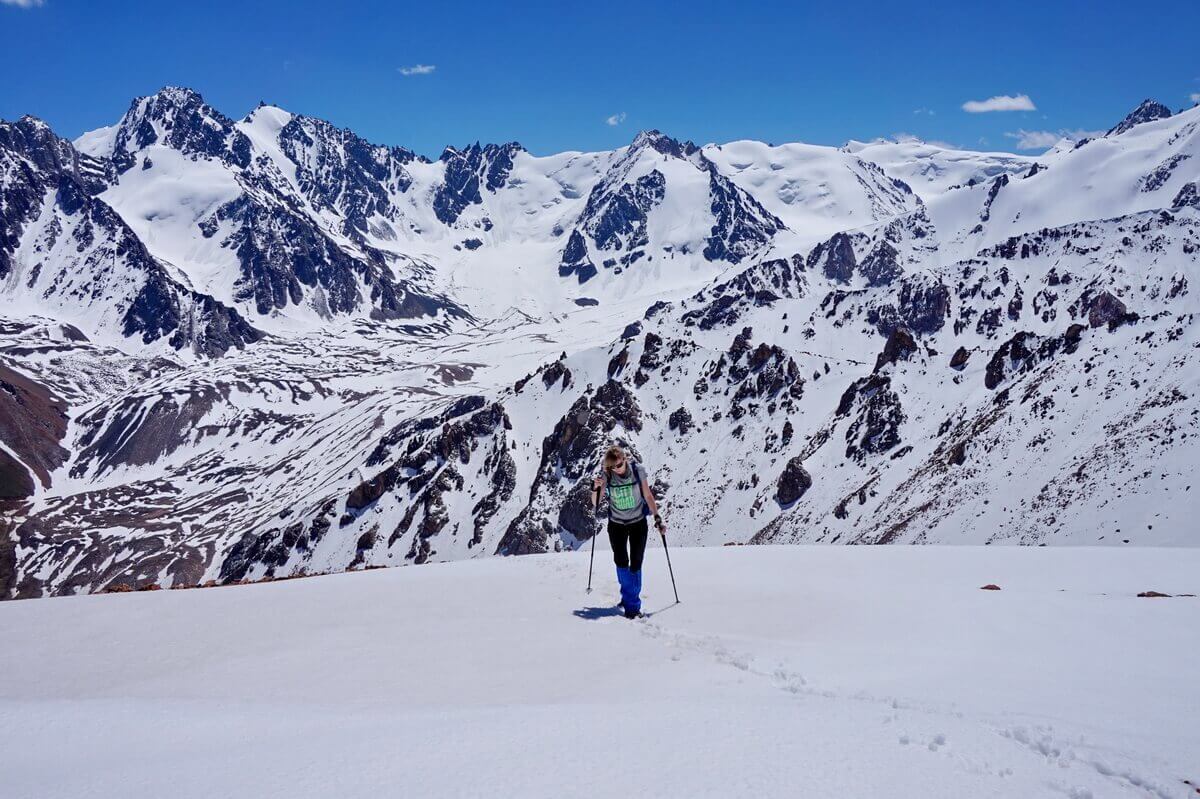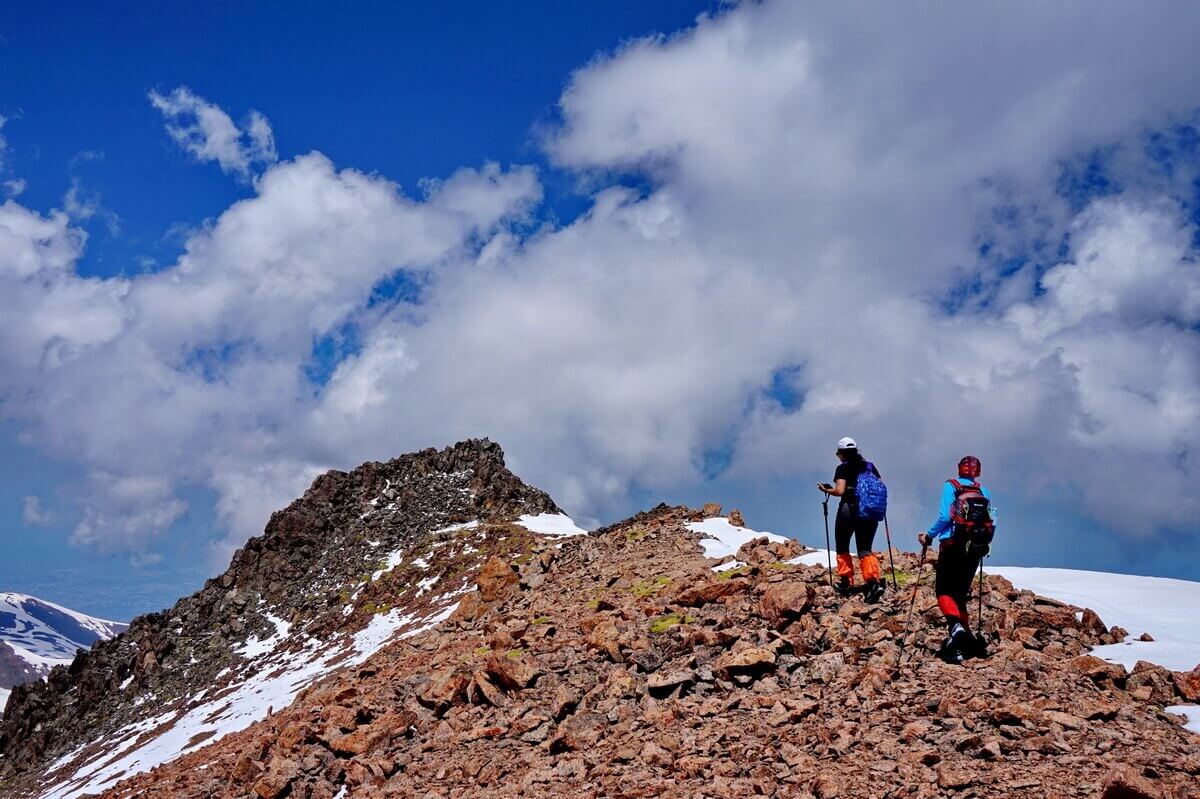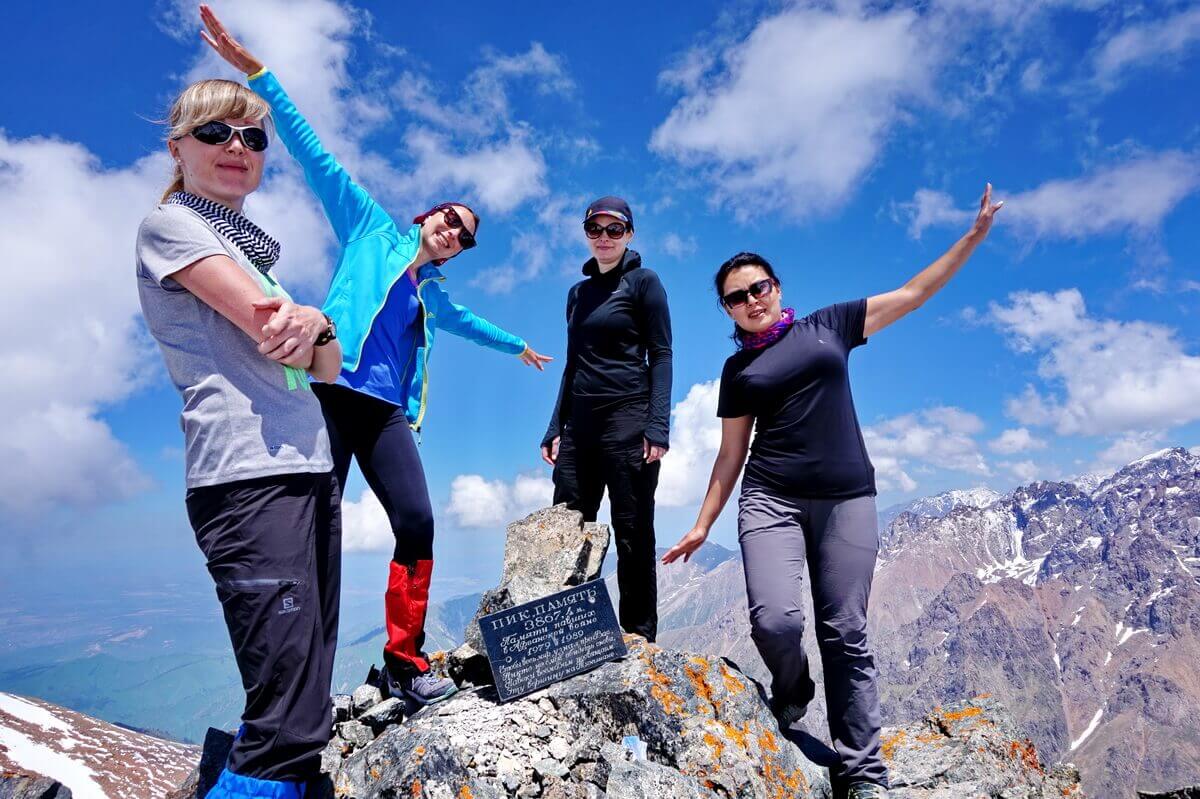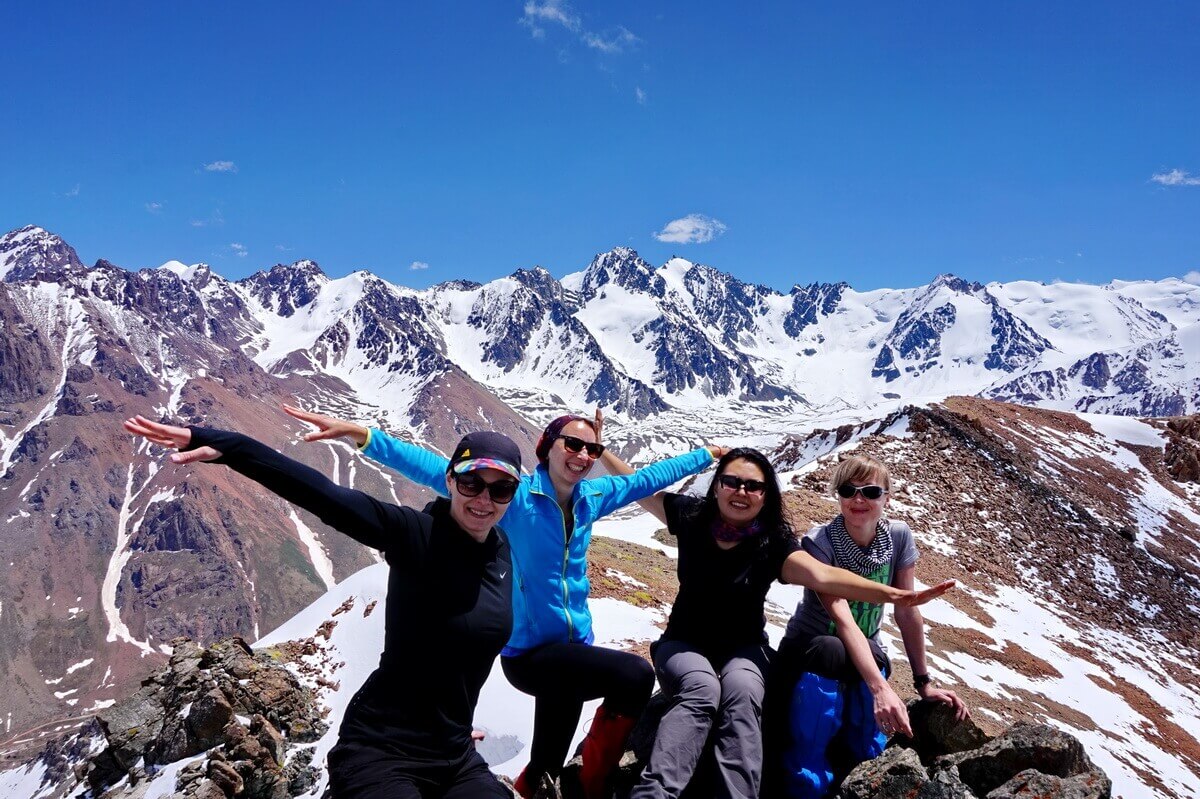 Price Includes:
transportation (Almaty-mountains-Almaty),
guide service,
guide-translator,
permit for visiting "Ile Alatau" National Park.
Not include:
lunch,
ticket on eco-bus Medeo-Shymbulak – 600 KZT.
You need to take:
a small backpack (30 liters),
trekking poles,
raincoat (no matter what forecast is, it is better to take it),
cap,
sunglasses,
camping mats for the rest,
trekking shoes,
lightweight sportswear.
For hike in the high mountains of over 3,000 meters you should always take warm clothes, for other tours it depends on the weather forecast and season.
Phone, Viber, WhatsApp: +7-707-708-1889 (Julia)
Phone, Viber, WhatsApp: +7-705-391-7744 (Yuriy)
E-mail: yushin_yurii@list.ru