Price for 1 person: $275 / 1 person; $200 / 2 persons; $170 / 3 persons
Duration: 2 days, 1 night
Season: June 1-September 22
Area: Northern Tien-Shan mountains, National Park Ile Alatau, Big Almaty gorge, river Kumbelsu
Accommodation: in tents
Fan-shaped top of Molodejniy is located in north-western spur of Small Almaty branch between eponymous pass and summit named Kosmodemianskaya. Powerful talus lie on the south-western slope and north-east is covered with snow and ice. An array of vertices and the north-east ridge is a major source of food glacier of Molodejniy with a length of 2.5 kms and an area of 2 square kms.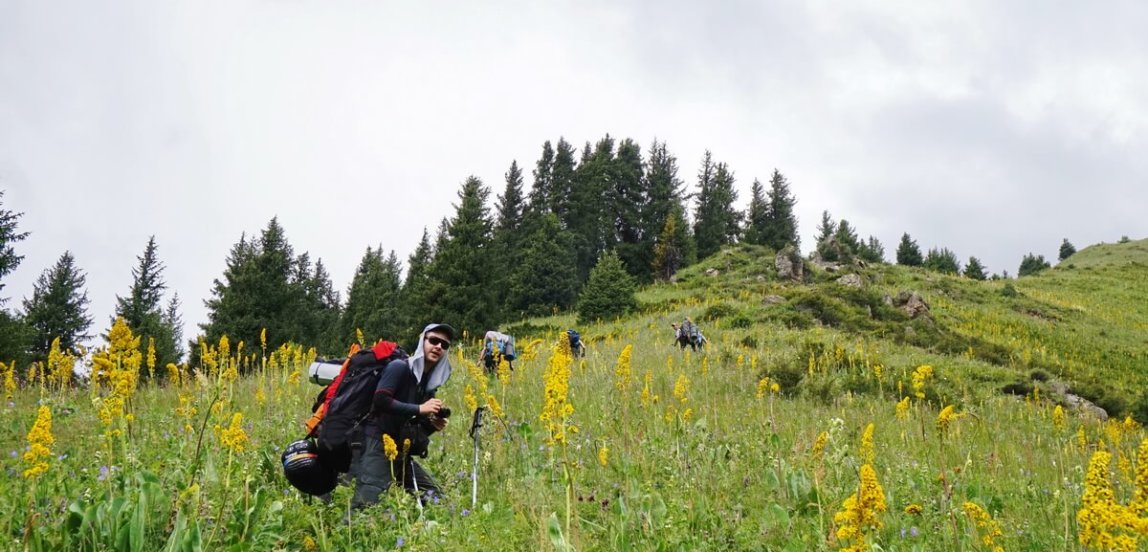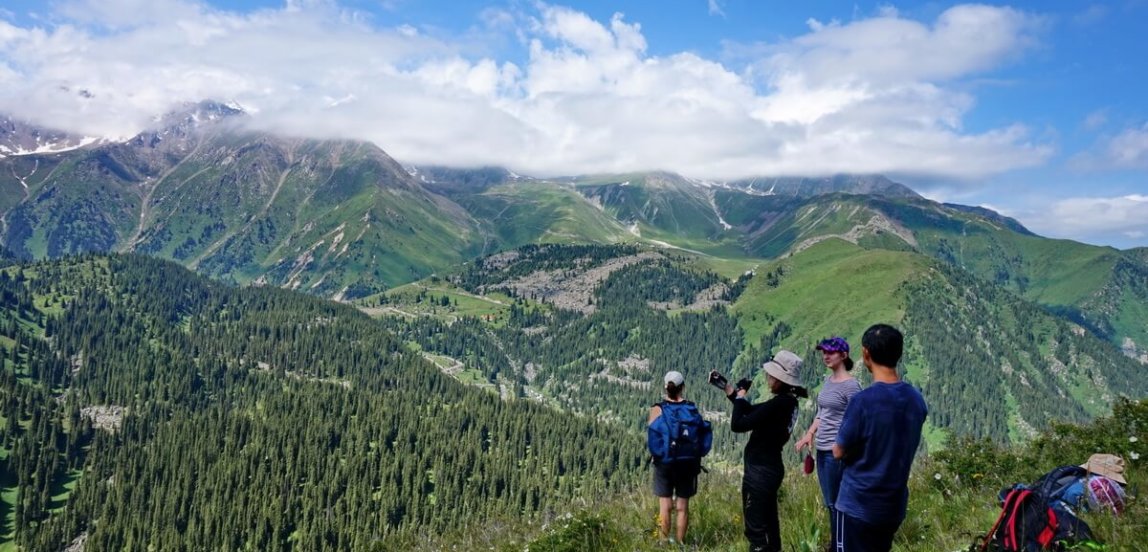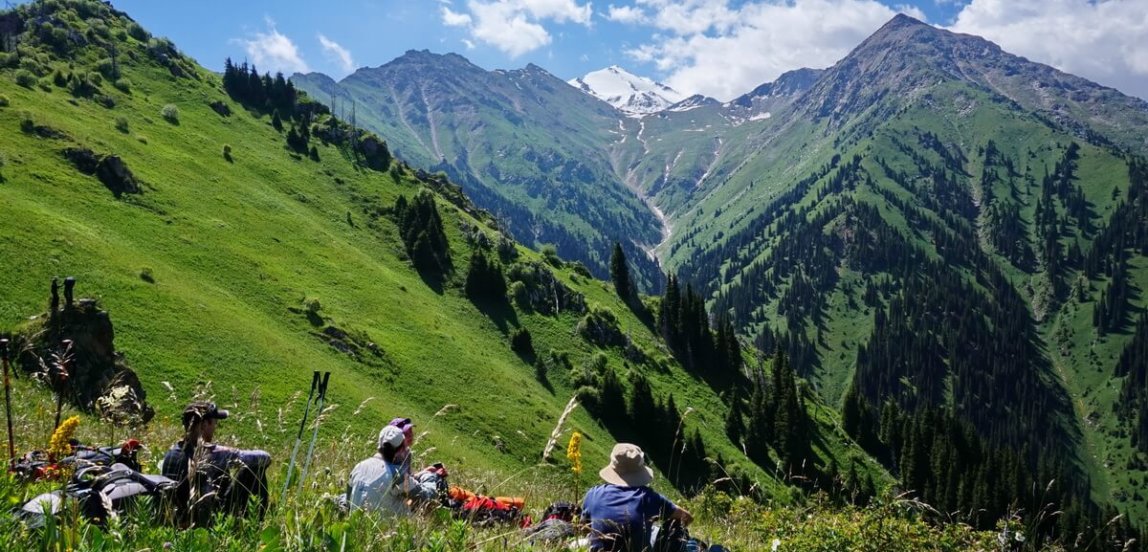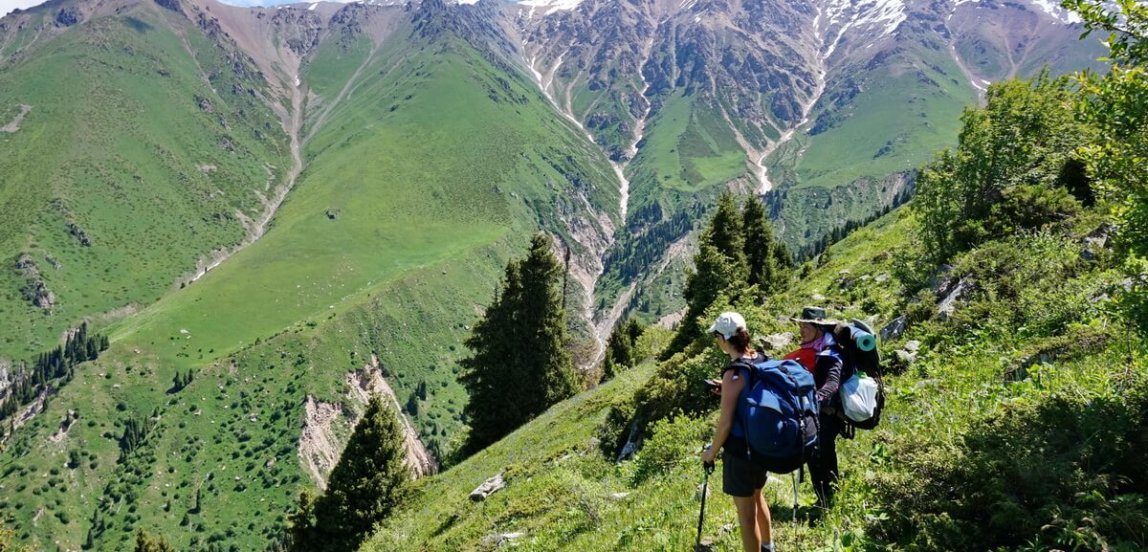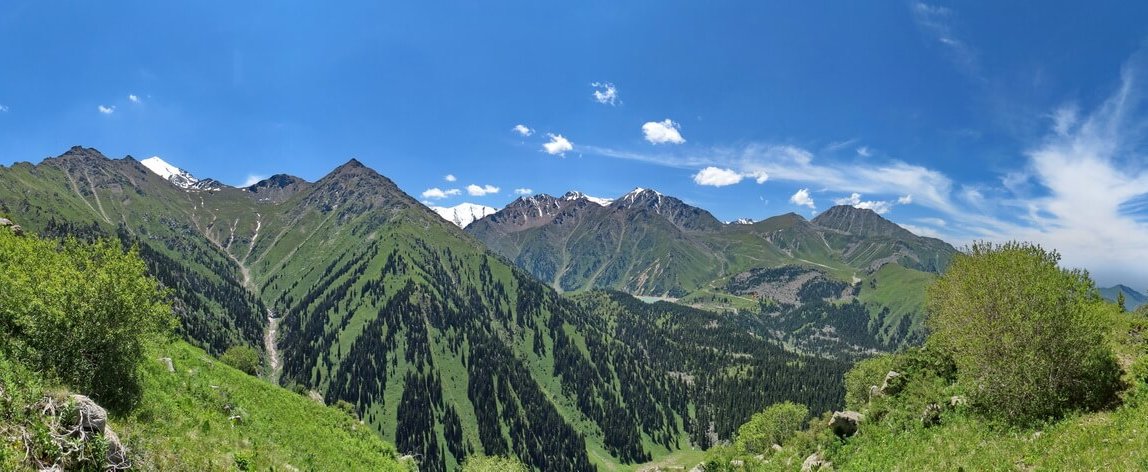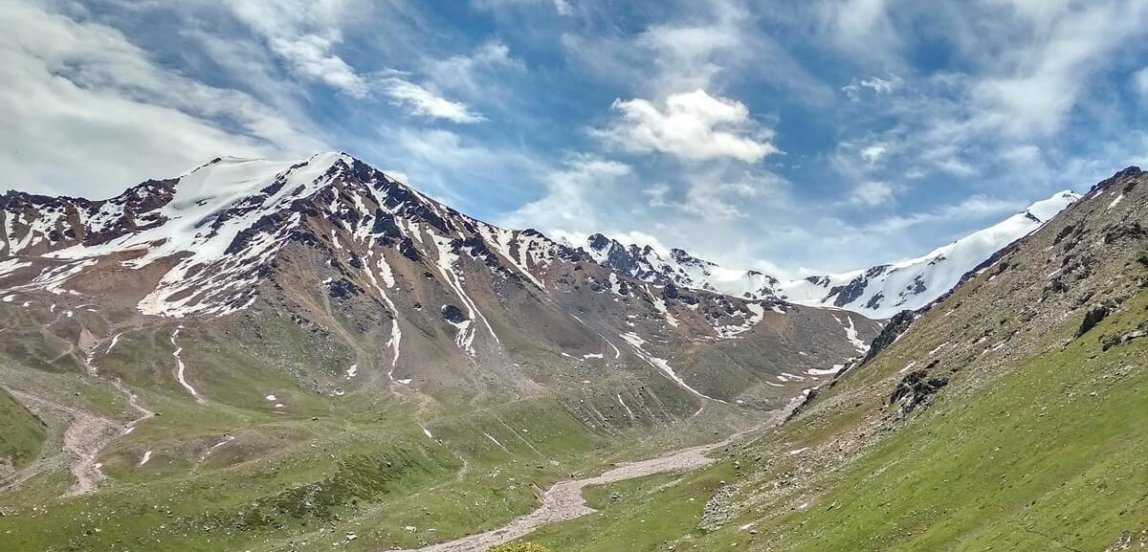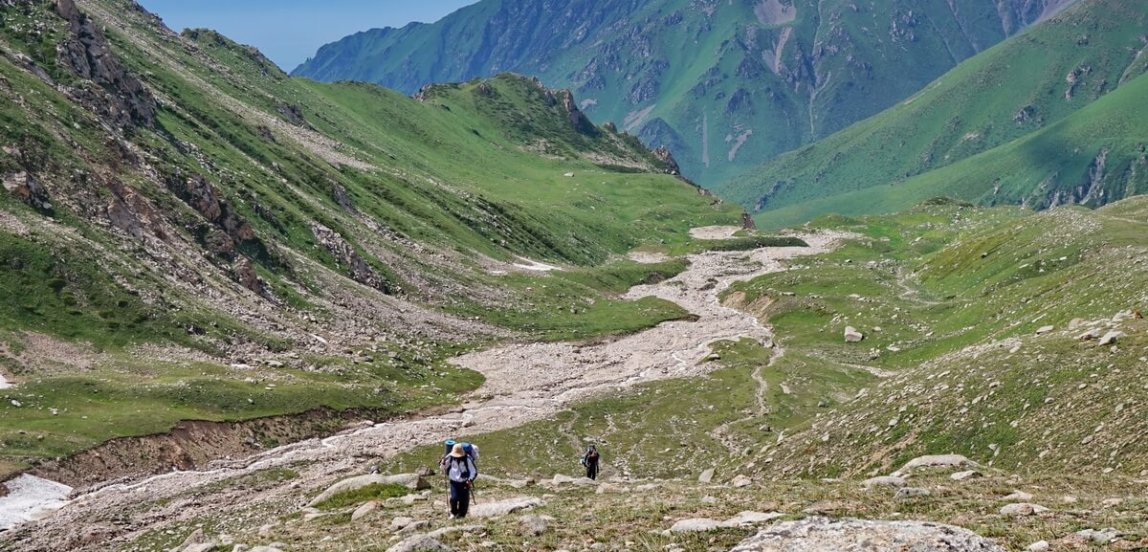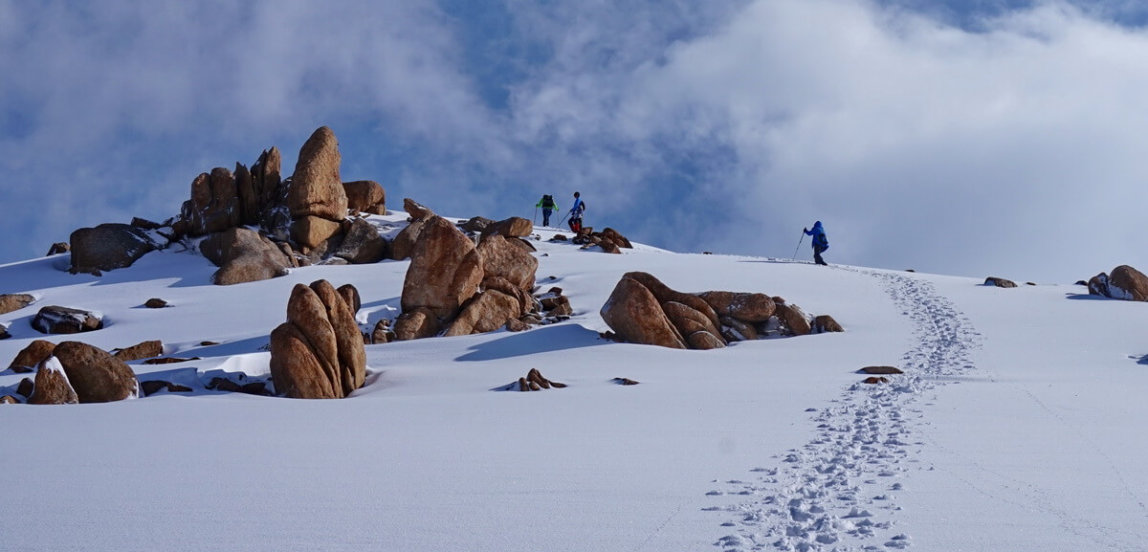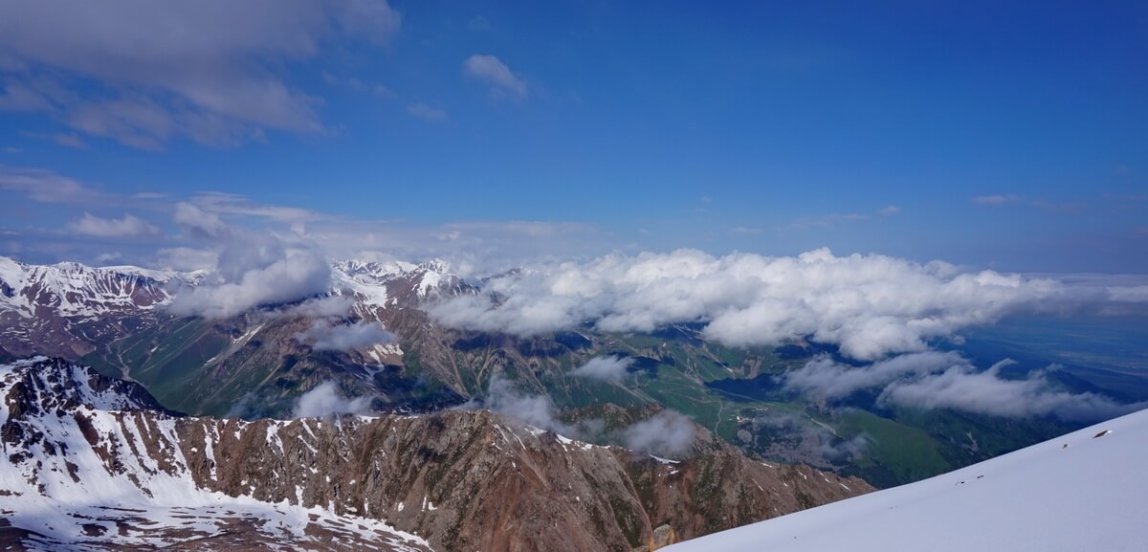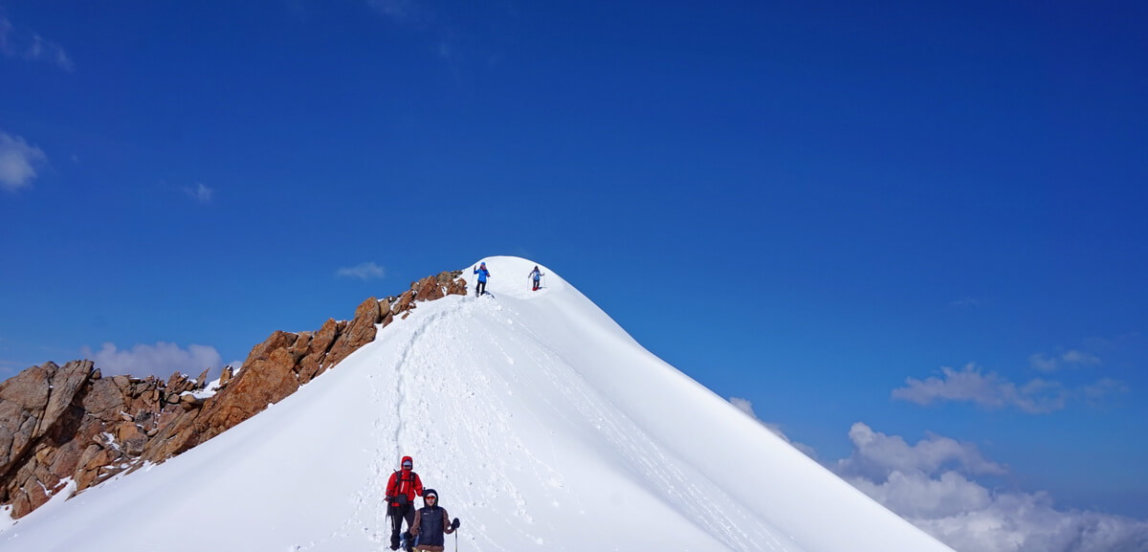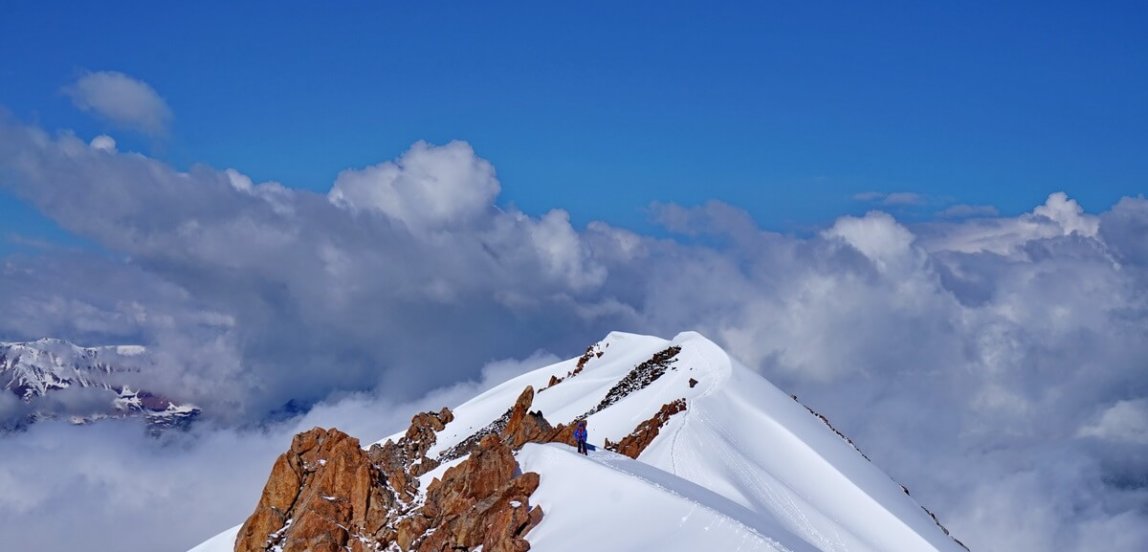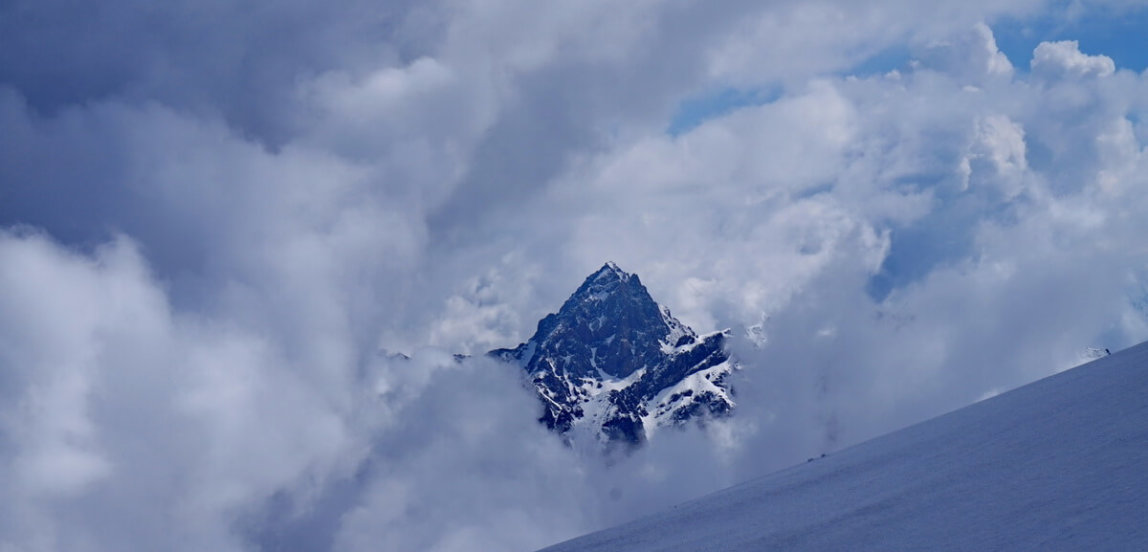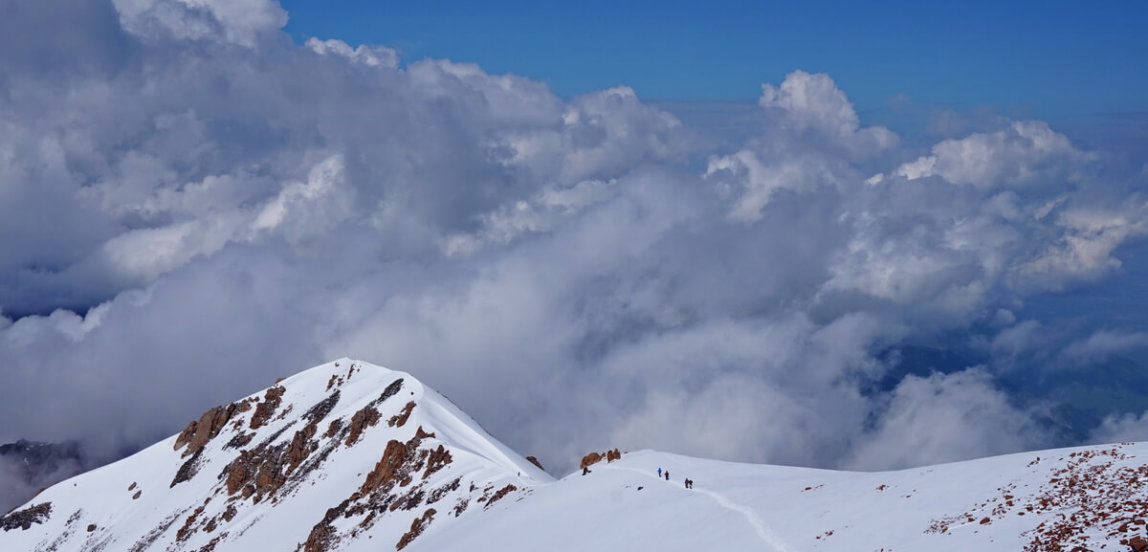 Day 1. Transfer to the Big Almaty gorge (1 h). The approach under the top: Hotel «Alpine Rose» – Moon glade – Kumbelsu pass – Glacier moraine shaft Soviets.
Distance: 8 km; 6 hrs. Difference in height: +1.200 m / -100 m.
Day 2. Climb to the mount. Descent to the camp on the southern slope. Descent from camp to the Alpine Rose from the first day. Transfer to Almaty (1 h).
Distance: 14 km; 9-10 hrs. The difference in height: +850 m / -1.950 m.
Видео: Пик Молодёжный 4147 метров.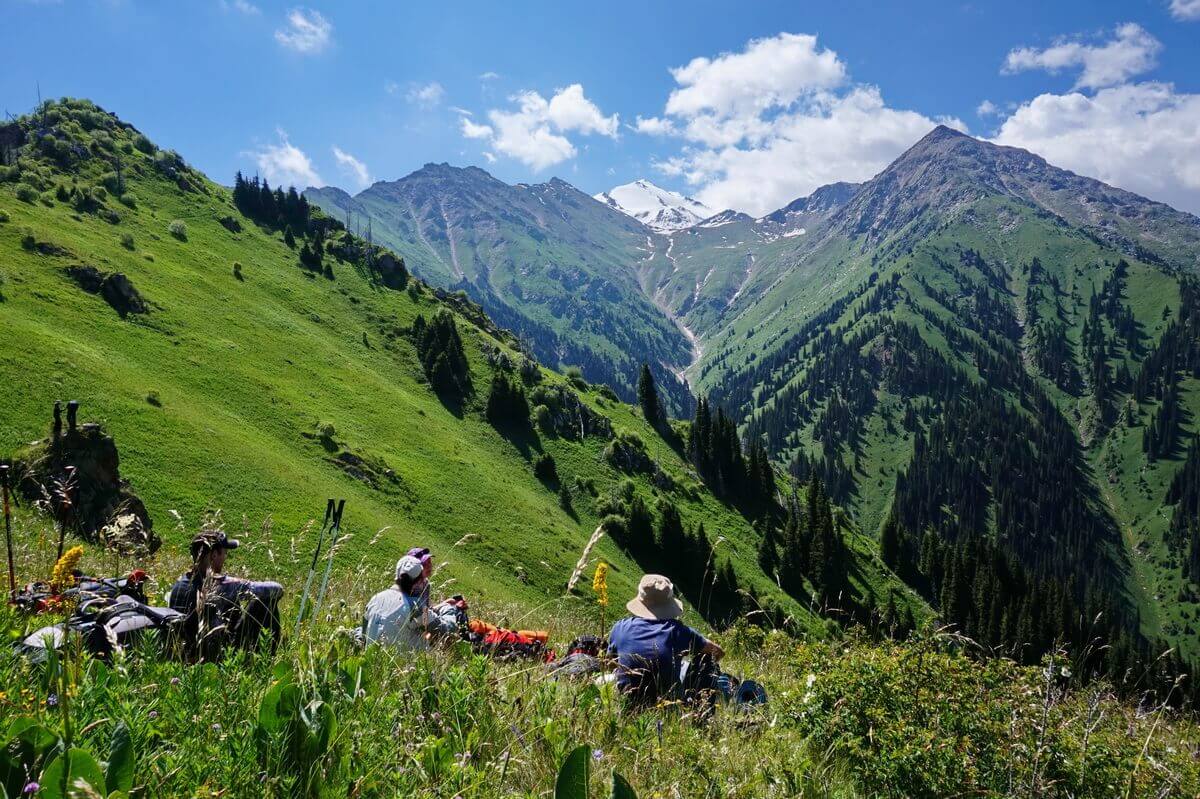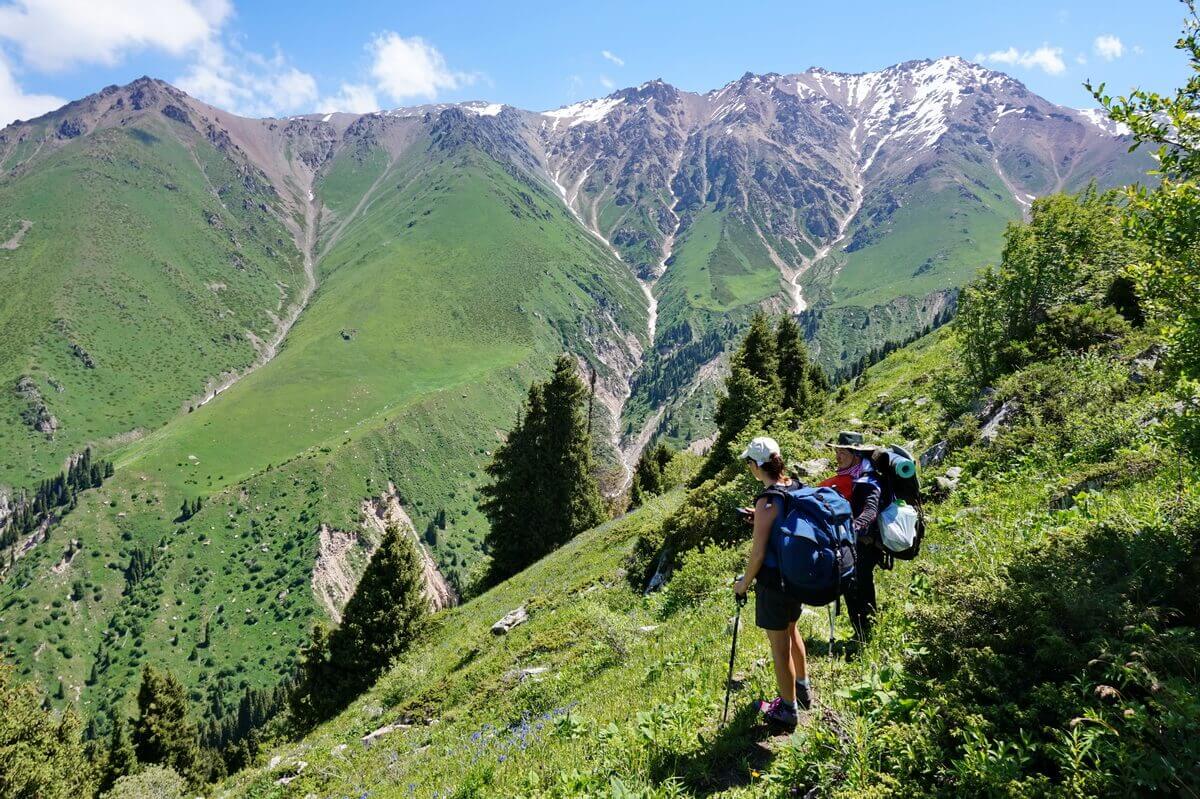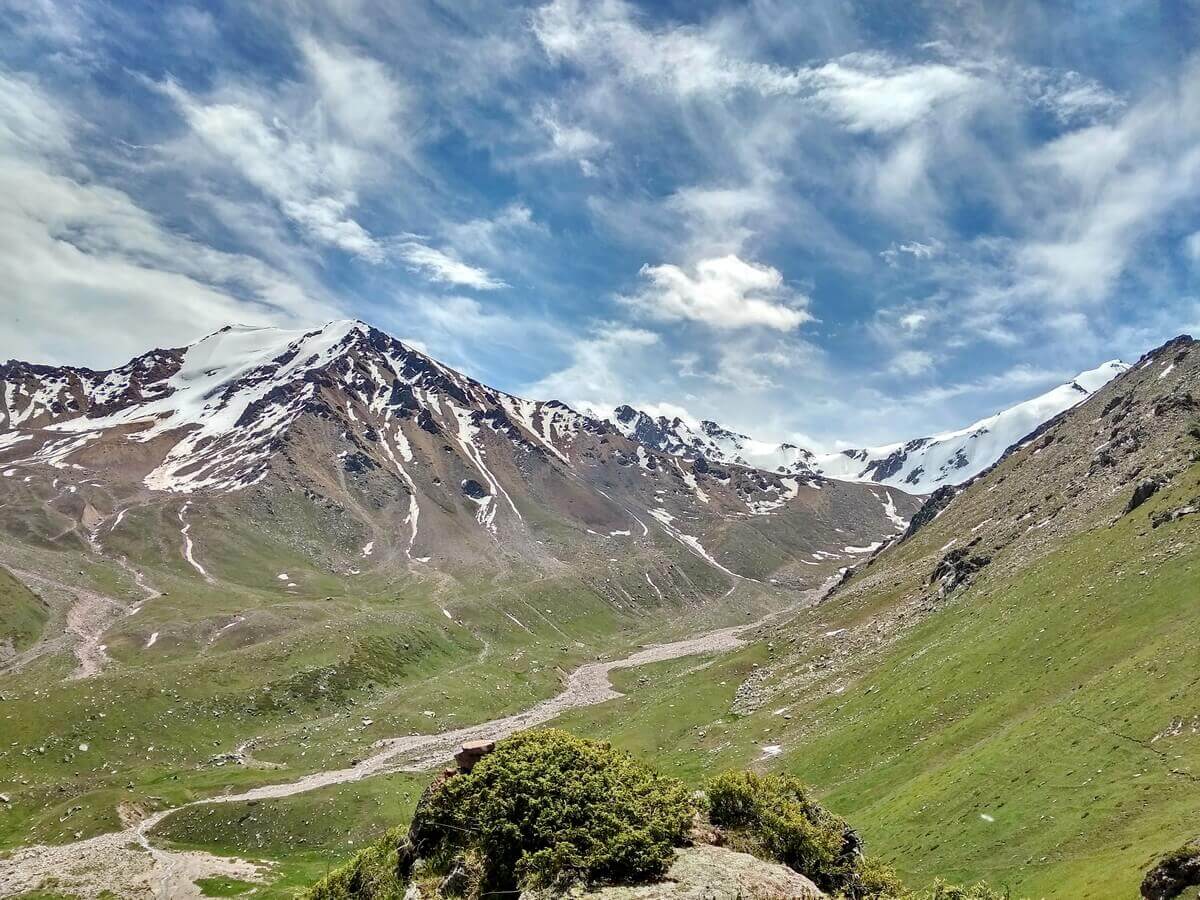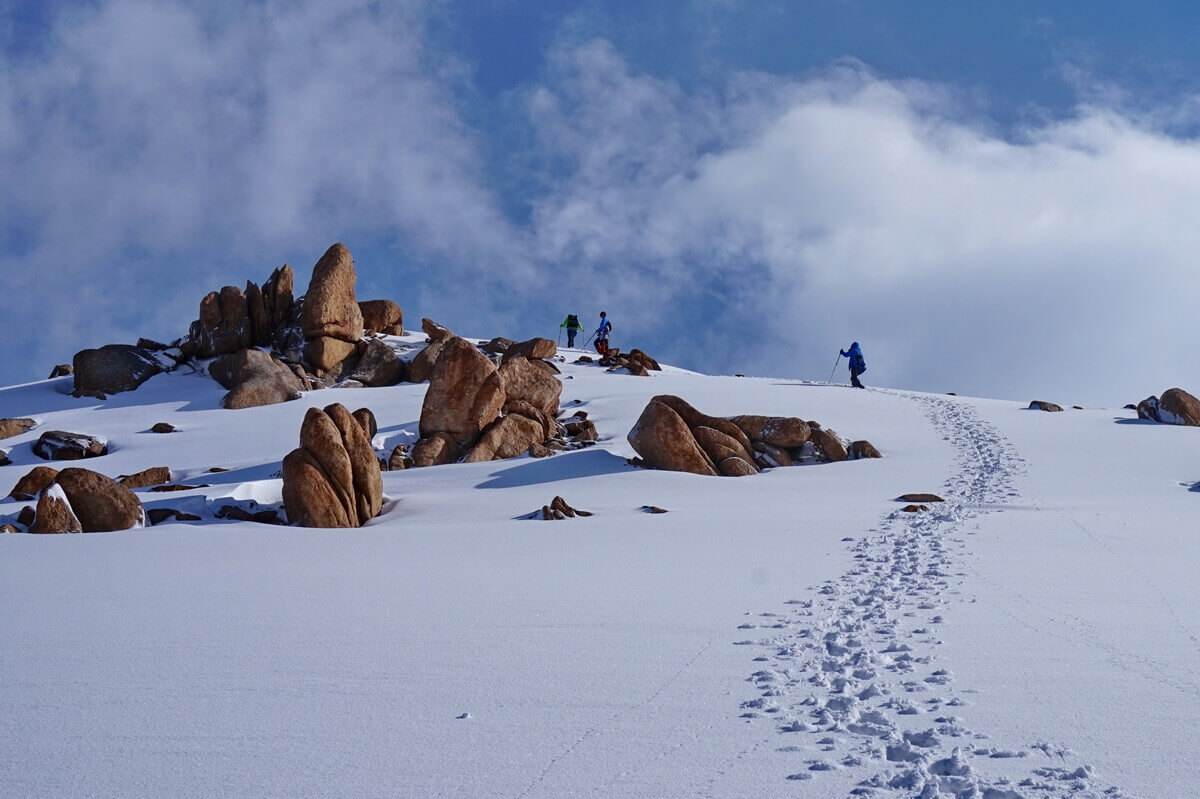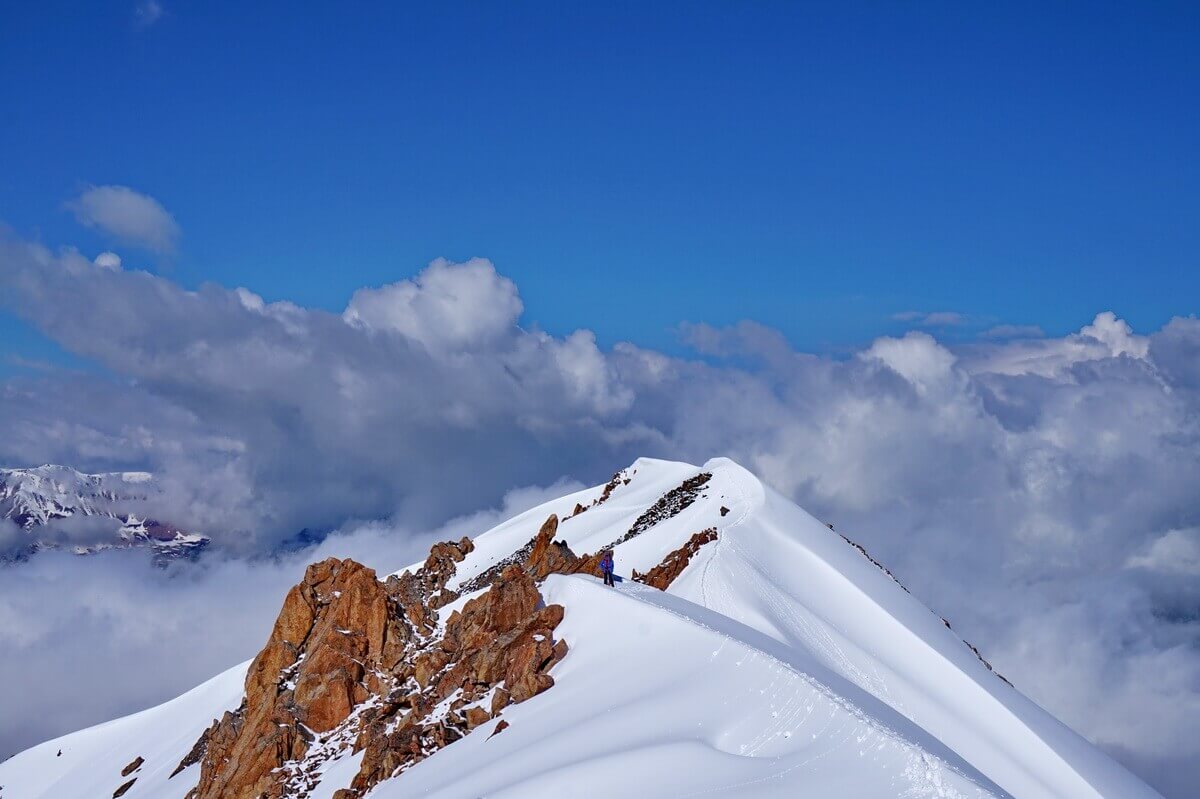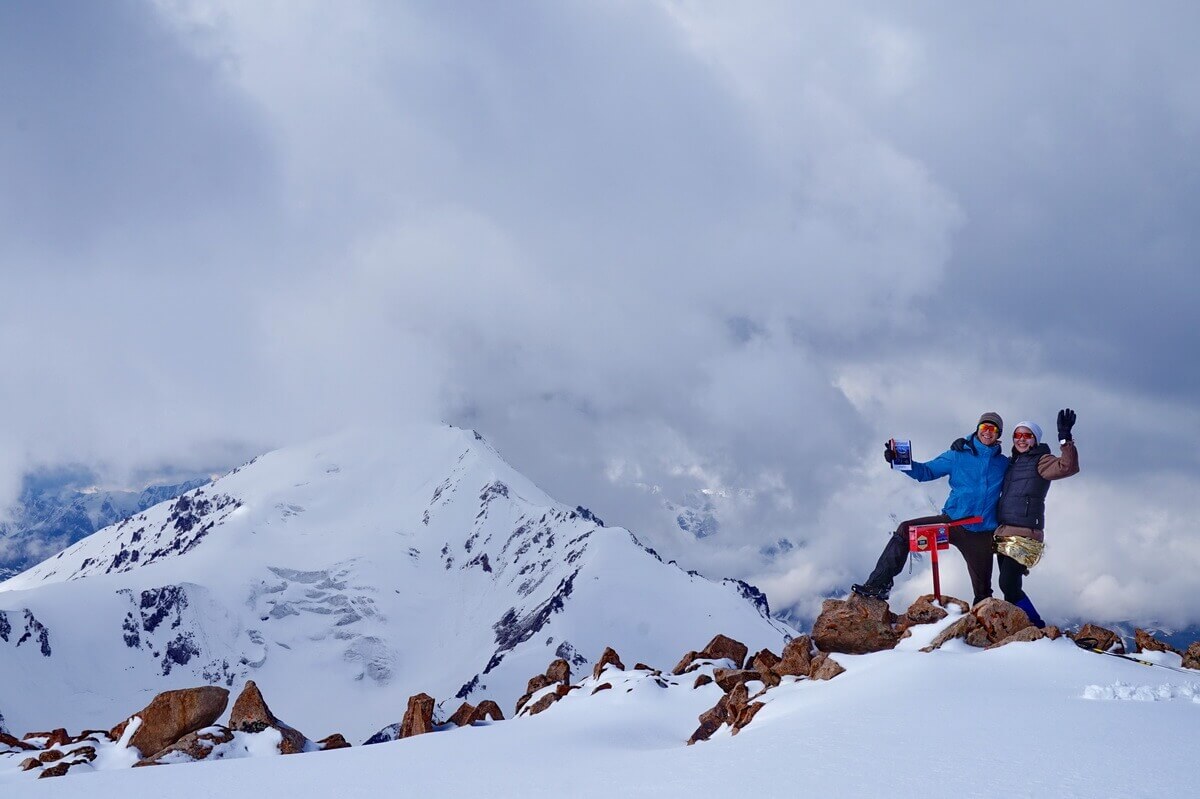 Price includes:
Transport service (city – mountains – city)
Guide service
Rent tent 2-3 places
Cook+food
Permit on National Park
Not include:
Rent of mats and sleeping bag – $10 / 1 person / all trekking
Porter – $100 / 1 day. The guide carries only group equipment (tents, kitchen equipment, primus and gas).
Every person need to take:
Accoutrements:
– backpack (50-70 L);
– sleeping bag (comfort 0…-5оС);
– camping mat;
– headlamp;
– sunglasses;
– trekking sticks
– bottle for water.
Clothes:
– trekking shoes;
– reserve light shoes;
– overshoes (june);
– cap;
– thermal wear;
– thermal pants;
– warm pants for the evening;
– fleece jacket;
– windstopper coat;
– raincoat and cape on a backpack;
– clothes for change.
Documentation:
– passport.
– insurance.
Personal items:
– sunscreen;
– toothpaste;
– toothbrush;
– soap;
– towel;
– individual cosmetics;
– personal dishes (cup, plate, spoon).
Personal medicine box:
– individual medications. 
E-mail: yushin_yurii@list.ru
WhatsApp: +77053917744, +77077081889