Price:
130$ (1 person)
170$ (2 persons)
210$  (3 persons)
Season: April-November
Duration: 1 day
Route: Almaty – Tamgaly Tas written cliffs – "Ancient city" decoration Nomad – Almaty
Tamgaly-Tas translated from Kazakh – written rocks. This unique natural location is located on the banks of the Ili River. This place attracts lovers of the sacred and mysterious. There are ancient petroglyphs on the rocks of Tamgaly-Tas, which are dated by scientists about five centuries ago. On the rocks there are many drawings made by unknown ancient master carvers. All of them, of course, carry within themselves some meaning implied by the authors of this creation for future generations. The most prominent figures on the general background are the images of the Buddha of Limitless Light Amitabha, the Buddha Shakyamuni and the Bodhisattva of Infinite Sympathy Avalokiteshvara. Tamgaly-Tas covered with many stories and legends, the reliability of which has not been established. This mystery and attracts a large flow of tourists to this place. People want to touch the mystery, the story and feel the spirit of the times. The ancient cliffs and adventurers will love the written rocks.
These rocks are located in a beautiful place, on the banks of the immense Ili River, which complements this place and the visual component. Many assume that this place has a special energy, because petroglyphs are left in places of "power".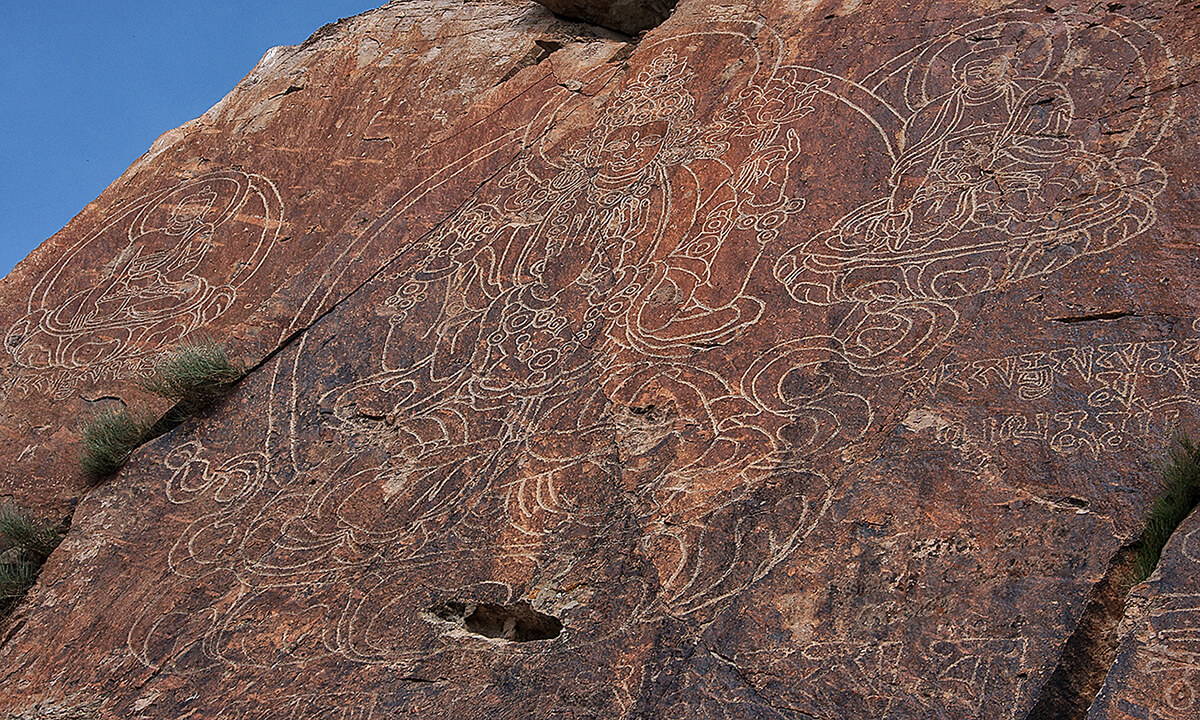 Our program will be next. For a start, we will come to Tamgaly-Tas. Explore all the petroglyphs and enjoy the beautiful scenery around. Let's walk along the Ili River and take a photo. After that we will have a picnic on the river bank and have a nice lunch. After lunch, we will drive in the opposite direction and pick a car on the other side of the Ili River to watch the famous "Ancient City", which was created in 2004, for the filming of the historical film Nomad. This creation, created by the hand of man, is monitored and kept in excellent condition.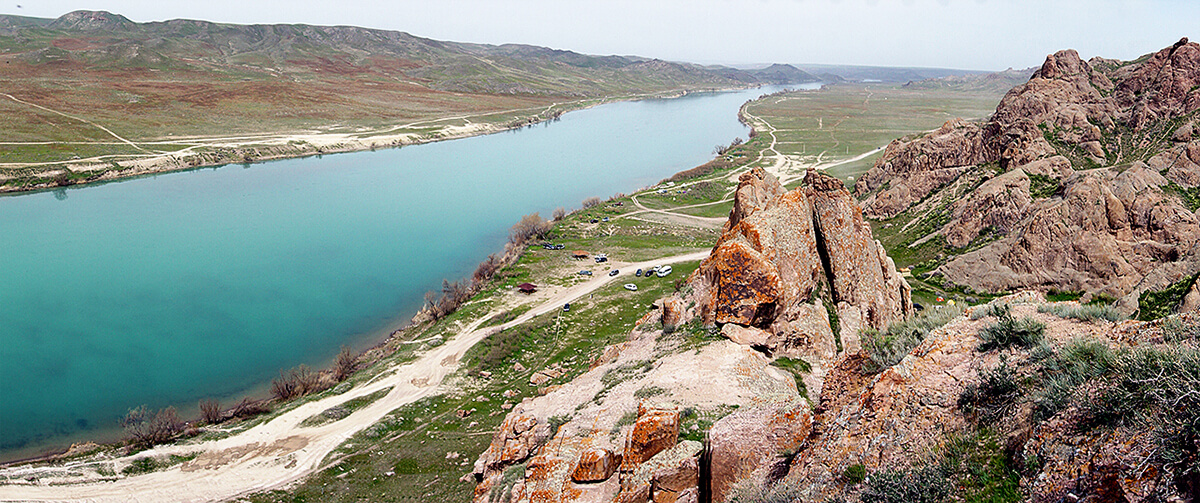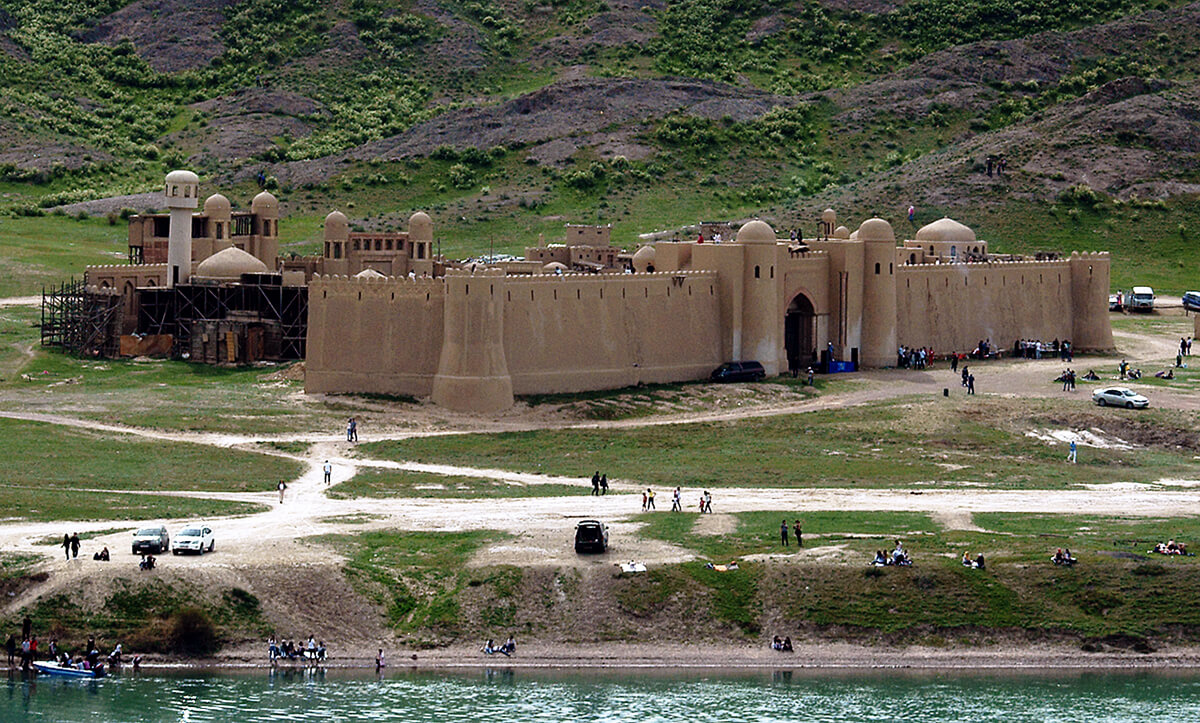 Programme
2 hours (9:00-11:00). Almaty – Tamgaly Tas
1 h (11:00-12:00). The study of ancient petroglyphs
1 h (12:00-13:00). Walk and photo along the river Ili
1 h (13:00-14:00). Lunch on the banks of the Ili River
1 h (14:00-15:00). Transfer to the "Ancient City". Scenery Nomad
1 h (15:00-16:00). Walk and photo
2 hours (16:00-18:00). Return to Almaty.
* Time is indicative and can be adjusted on the route.
Price Includes:
Transport service
Guide service
Guide-translator
Drinking water 1.5 liters / guest per day
Not include:
You need to take:
a small backpack
bottle of water (1.5l)
lunch
cap
sunglasses
camping mats for the rest
hiking shoes
lightweight sportswear
Phones, Whats'App: + 7705-416-0365 (Sergey)
Phones, Whats'App + 7705-391-7744 (Yuriy)
Phones, WhatsApp: +7-707-708-1889 (Julia)
E-mail: adrenalinicsilence@mail.ru, ekstremal-kz@yandex.ru yushin_yurii@list.ru