Price for 1 person: $100 / 1 person; $75 / 2 persons; $60 / 3 persons
Total time of the tour: 10 hours
Season: June-September
Hiking time: 8 hours
Driving time: 2 hours
Distance 20 km
Ascent +1200 m
High altitude 3,500 m
Tuyuksu is a valley glacier in the center of group of the glacier, forming a horseshoe-shaped circus. The lenght of an open parts – 3.5 kms, width – 1.5 kms, the open end of the glacier goes down to 3.450 m, on the avarage 50 m thick with a maximum of 100 m. Every year the glacier diminishes, 10 m on avarage and as a result a considerable lake is formed in summer. If a debacle happens, a mudrock flow the lake runs down the valley in 1954 and 1973.
Route crossing of Tuyuksu Gate and tract Mynzhylki. Tuyuksu Gate – huge rocks in the middle parts of the Small Almaty gorge at height of 2.700 m. It looks as through they block the further way to a glacier. The east rock is a spur of the Abay peak (4.010 m) with mount Oktyabryonok (3.450 m) and Maria (3.750 m). Nearby there is a memorial to "The Mountain Victims", the Tuyuksu mountaineer's camp, the Karabulak waterfall and Tuyuksu Gate Hotel.
The tract Mynzhylki is located at the source of the river Small Almaty in 28 km south of city. The tract is surrounded by Tuyuksu peaks and glacier. It operates since 1936; it's the oldest in Central Asia hydrometeorological station, which serves as a temporary refuge for climbers and tourists. Mynzhylki dam was built in the tract at height 3.030 m. Lenght of dam is 300 meters long and height 17 meters. A trail to the neighboring peaks is built from the station and dam.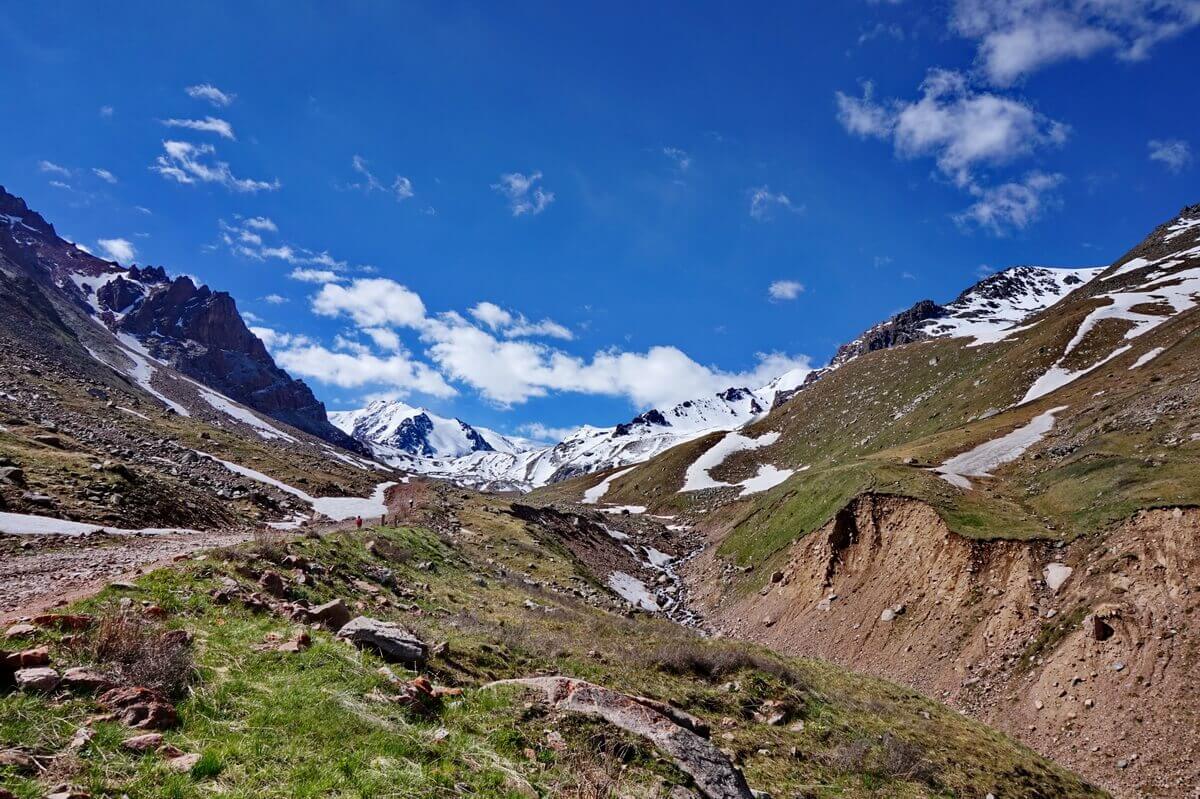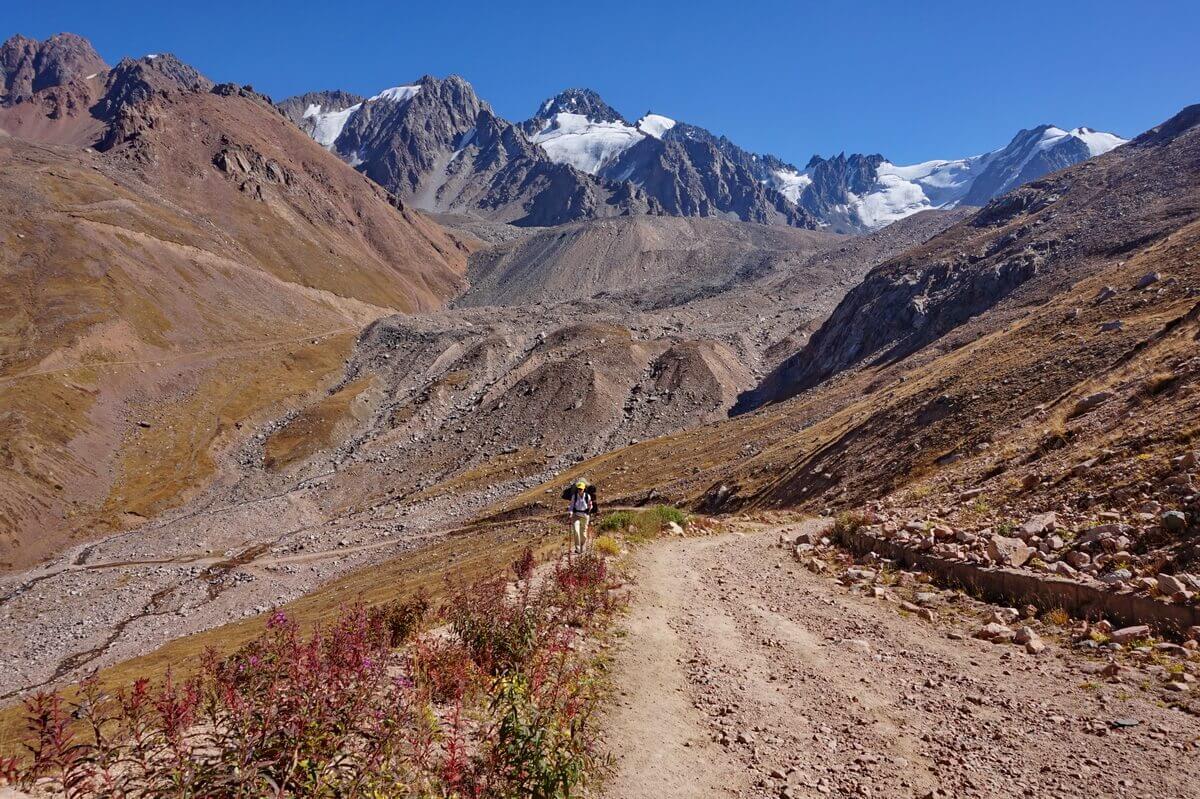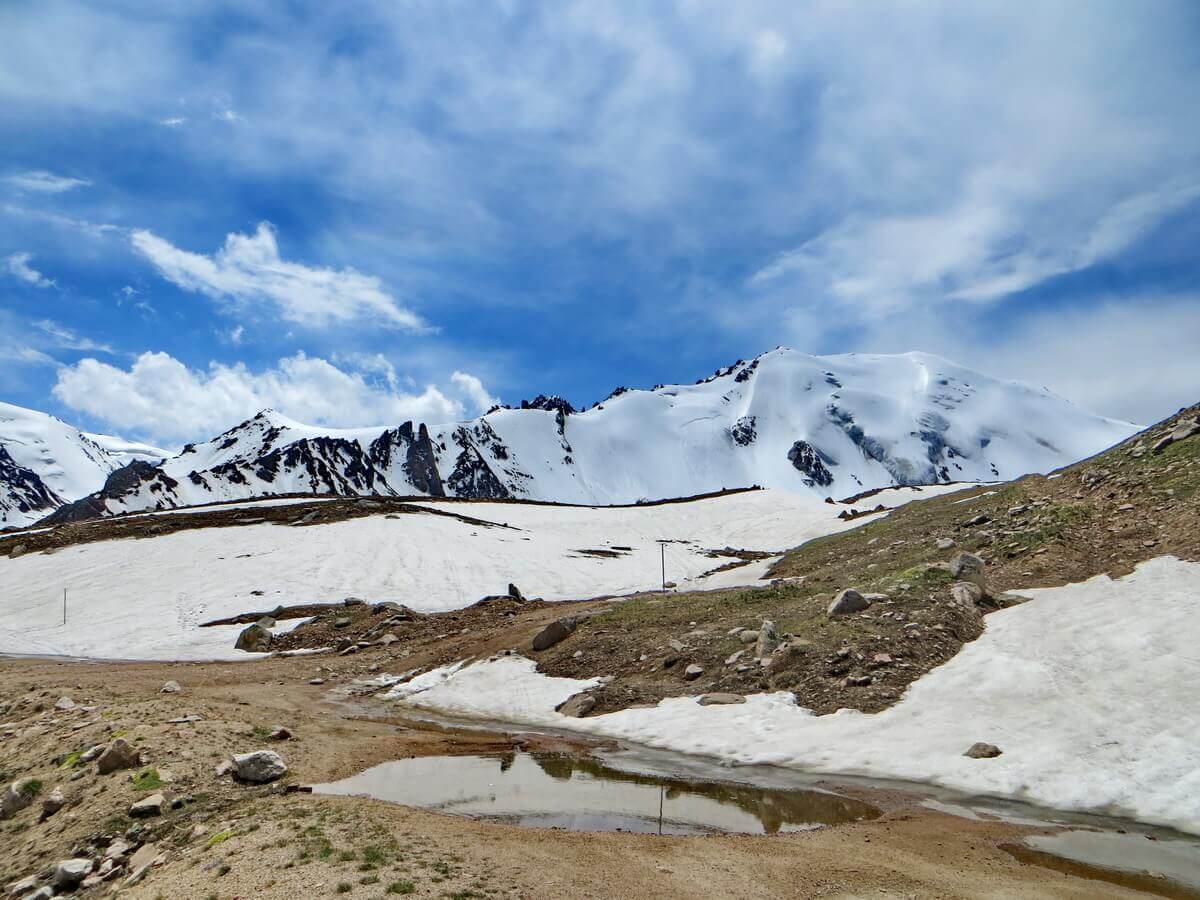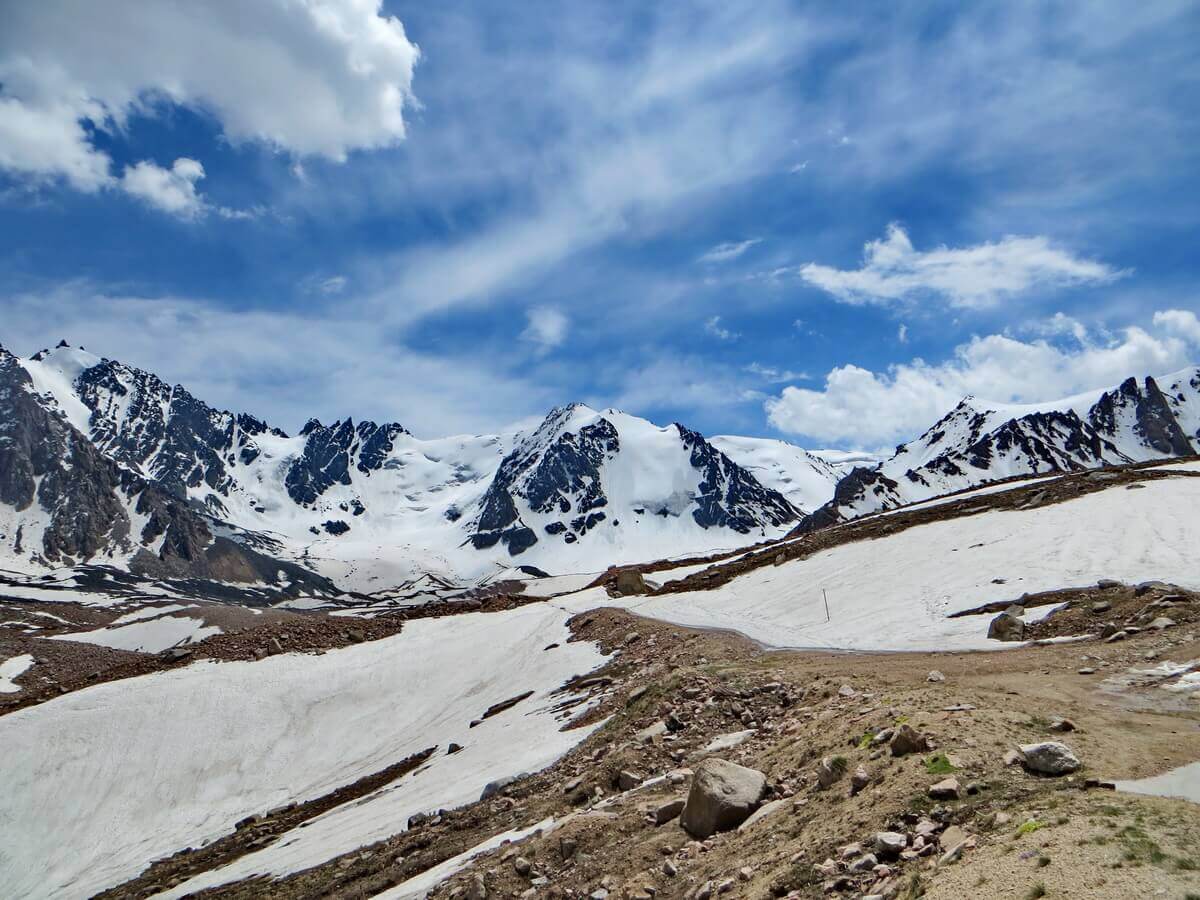 Price Includes:
transportation (Almaty-mountains-Almaty),
guide service,
guide-translator,
permit for visiting "Ile Alatau" National Park.
Not include:
You need to take:
a small backpack (30 liters),
trekking poles,
raincoat (no matter what forecast is, it is better to take it),
cap,
sunglasses,
camping mats for the rest,
trekking shoes,
lightweight sportswear.
For hike in the high mountains of over 3,000 meters you should always take warm clothes, for other tours it depends on the weather forecast and season.

Passport is needed during the hiking.
Phone, Viber, WhatsApp: +7-707-708-1889 (Julia)
Phone, Viber, WhatsApp: +7-705-391-7744 (Yuriy)
E-mail: yushin_yurii@list.ru