Price:
350$ (1 person)
500$ (2 persons)
600$ (3 persons)
Season: December-February
Duration of the trip: 2 days, 1 night.
Accommodation: guest house
Area: Almaty region, National parks (Kaindy, Kolsay), Kungey Alatau.
Route: Almaty – Black canyon – Kaindy lake – Kolsay lakes – Almaty.
We will visit the famous Kolsai and Kaindy lakes in winter. At this time, there are few people there, but nature and winter landscapes will fascinate tourists and travelers with their beauty. In winter there is a special atmosphere, you feel in a real winter fairy tale. We will go there on a prepared off-road car and walk through all the main sights, spend the night in warm guest houses and enjoy delicious local national food, learn about traditions. Winter travel is interesting and exciting. Driving a car on snow-covered roads, walks in wild places among birches and spruces, as well as clean mountain air will give you a feeling of unlimited freedom and rest from the bustle of the modern cities of the megalopolises. An interesting program will not leave anyone indifferent. Fans of outdoor activities and trekking will get a lot of impressions!
On the first day, having left the city early in the morning, we will go to the village of Saty. On the way we will stop at the local market in the village of Baiseit. There you can buy vegetables and fruits, other products on the road, as well as a snack if you wish in a cafe. Further along the way we are waiting for the magnificent Kazakh spaces, which can be seen from the car window, and in the most picturesque places we will make stops for photos.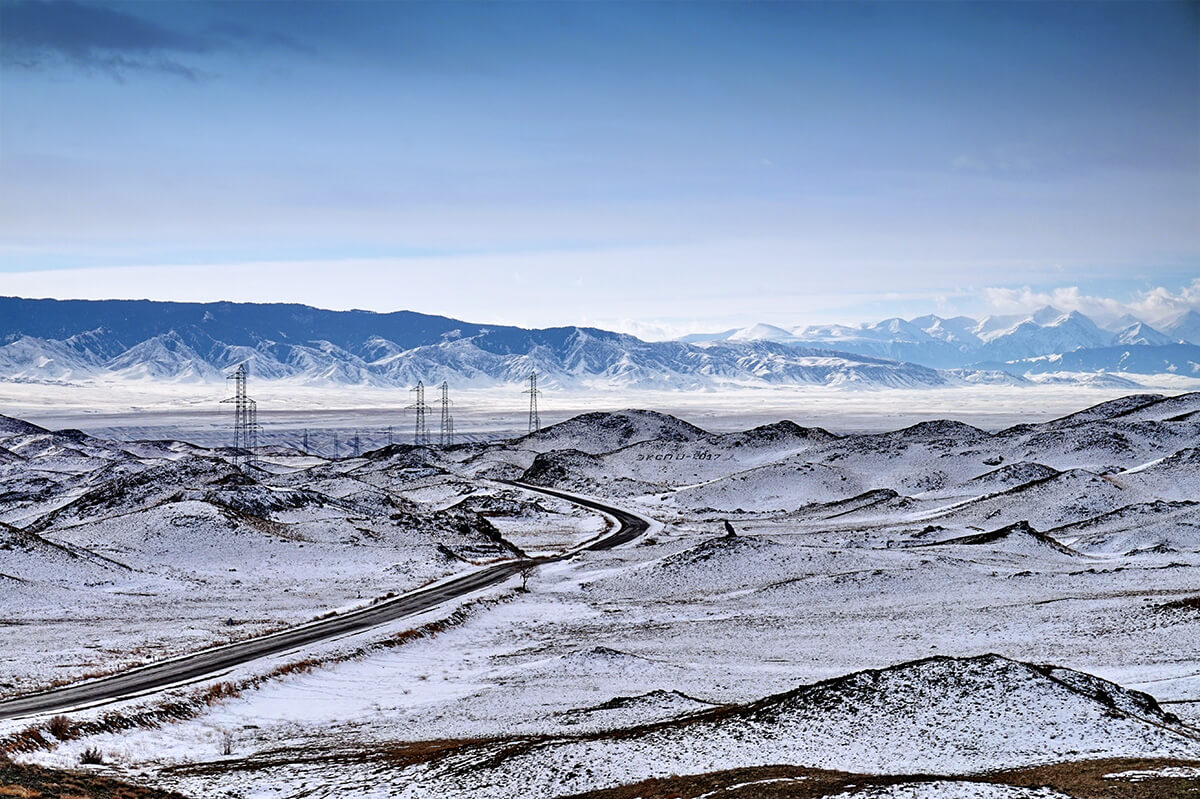 Mandatory place to stop is popularly referred to as "Black Canyon". Looking into the abyss of a deep, cut through black canyon, we will see below a powerful and beautiful river Charyn. This view leaves an amazing picture in memory.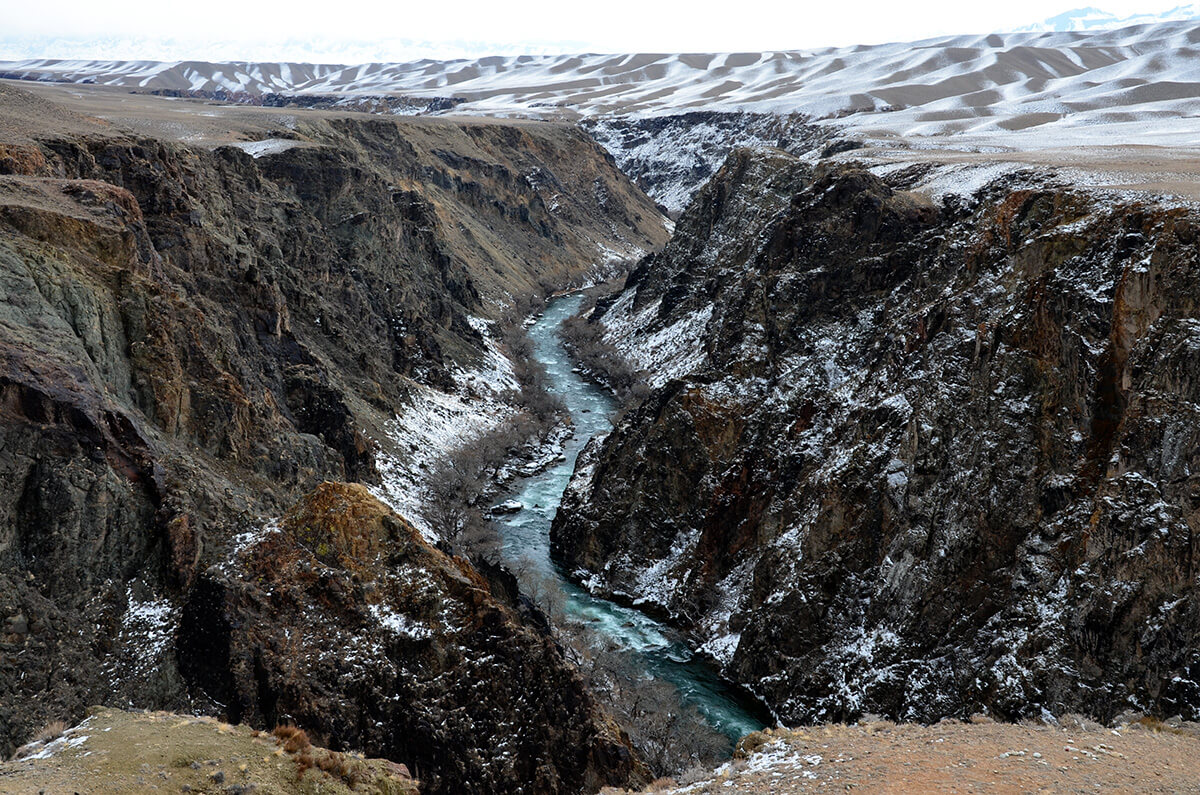 Further our way lies to the village Saty. All along the way to it, we will admire the high snow-capped peaks of the mountains. The road alone in winter is a beautiful illustration of our nature. Arriving in the village, we will settle in a guest house, have a good lunch from the road and rest for a while, go to the famous Kaindy Lake. The road to it is not easy, only a prepared car with all-wheel drive will be able to reach the innermost places. On the way to the lake we are waited by fords and a very beautiful gorge, through which we will climb.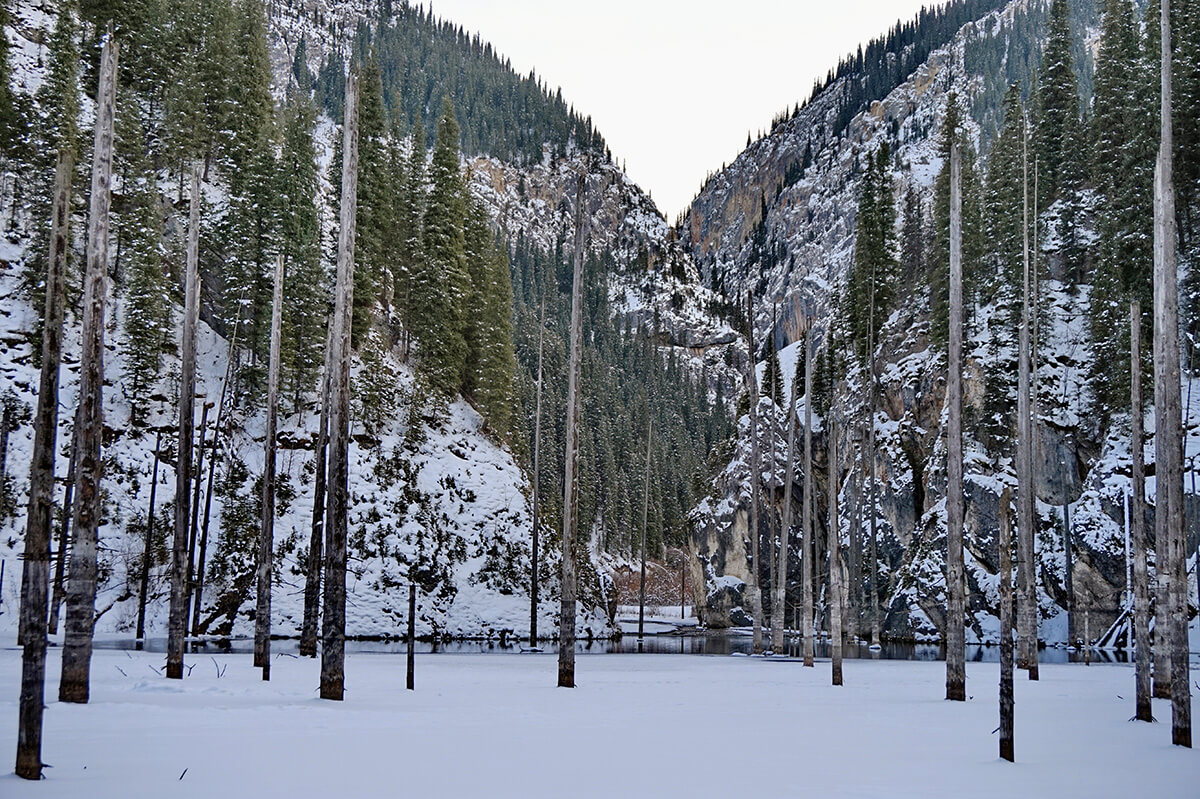 The second day of the program will start in the morning. Having a full breakfast, we collect all our belongings, say goodbye to the hospitable owners of the guest house and go to the beautiful Kolsai lakes. On this day, it all depends on the wishes of the participants of the trip. If tourists have good physical training, then we will go to the second Kolsai lake. After seeing all the interesting places, in the evening we will go back to Almaty. On the way we will stop at a cafe in Baiseit and have a good dinner. In the city back late. This two-day trip will definitely be remembered for a long time. In this short time, you will receive a lot of positive impressions and a reboot of the body for further activity.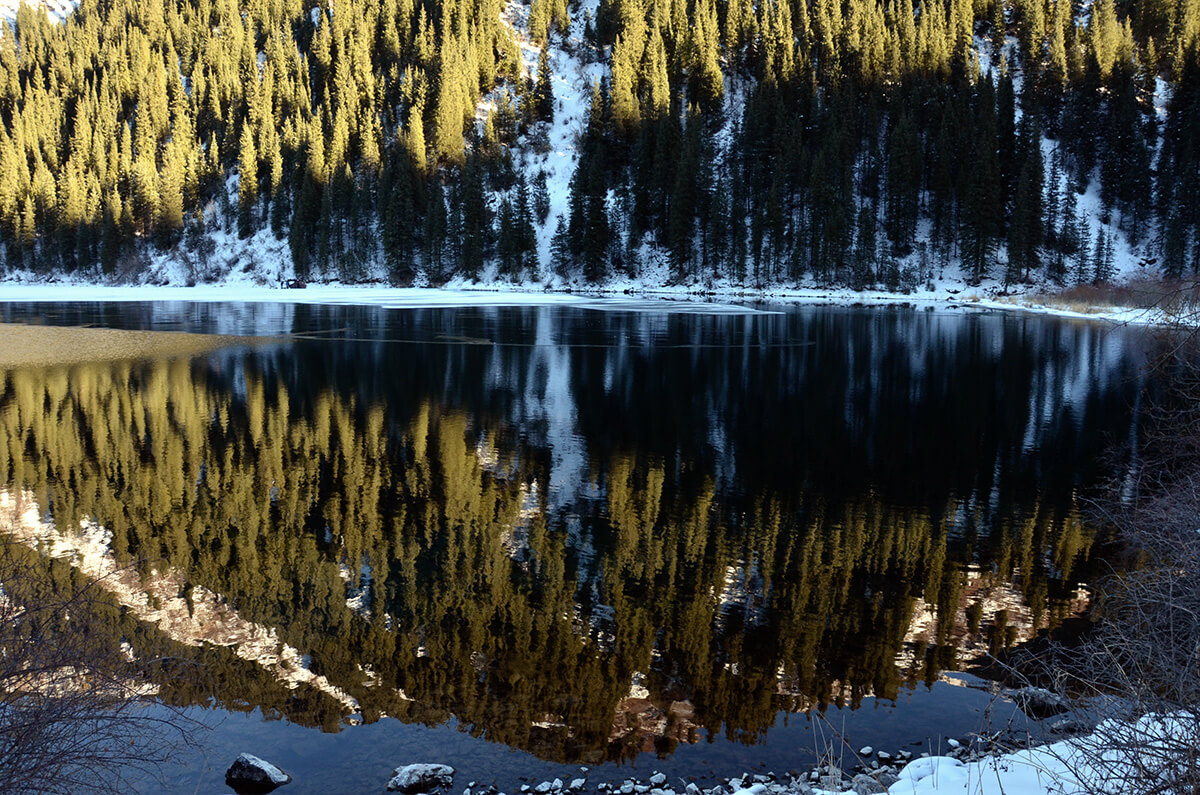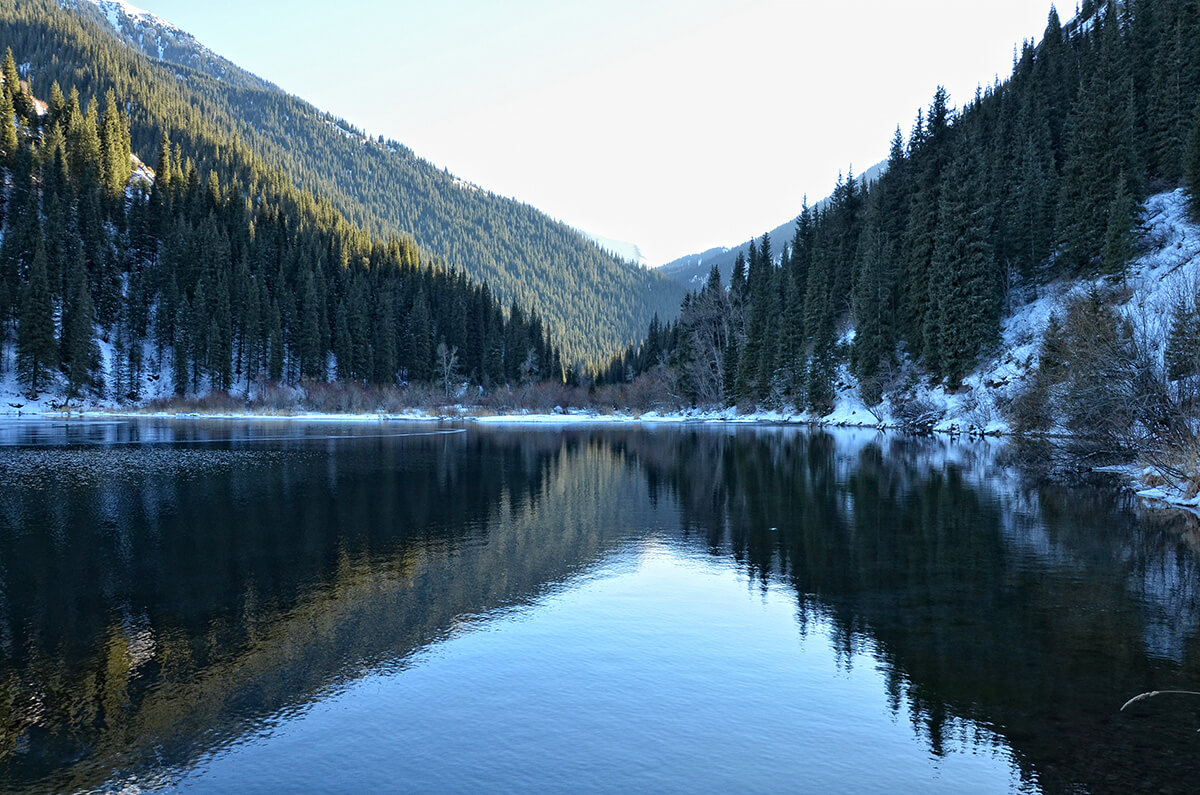 Tour program:
1 day:
2.5 hours (7:00 – 9:30) Moving to Baiseit.
30 min (9.30-10: 00) Stop at the market, snack breakfast, purchase of fruit products (if necessary)
3 hours (10:00 – 13:00) Transfer to the village Saty, on the way stop at the "Black Canyon"
1 hour (13:00 – 14:00) Check in guest house, lunch
1 hour (14:00 – 15:00) Transfer to Kaindy Lake
2 hours (15:00 – 17:00) Hiking on Kaindy Lake. 2 hours have time to see everything
1 h. (17: 00-18: 00) Return to the car in the guest house
4 h. (18:00 – 22:00) Free time, sitting, dinner, sleep
2 day:
1 h. (8: 00-9: 00) Collection, breakfast
1 h. (9: 00-10: 00) Moving by car to Kolsai-1
3 h. (10-00 – 13:00) Walk to the second Kolsai lake
1 h. (13: 00-14: 00) Lunch (snack), rest, walk around the neighborhood of Kolsay-2
3 hours (14: 00- 17:00) Return to the car
5 h. (17: 00-22: 00) Moving by car to Almaty, on the way dinner at the cafe.
* The time is indicated roughly, minor adjustments are possible. The program can also be changed, according to the wishes of the client.
Price includes:
4 × 4 transport services and a guide all along the way
accommodation in a guest house
meals.
Payment of permit in Kaindy and Kolsai National Parks
Drinking water 1.5 liters / guest per day
Services are designed for 1-3 people. With a group of more than three people – the cost is calculated individually.
Not include:
Horses rent. Please grab some snacks for on the go lunches
Personal equipment and things:
a backpack of 20-30 l
trekking shoes
headdress
sunglasses and cream
water bottle (1 l)
Thermos tea
personal first-aid kit (allergies, etc.)
personal hygiene (brush, toothpaste, etc.).
Clothes for the weather
windbreaker or jacket
Flashlights on the feet (boot covers)
Documents (ID or passport).
Phones, Whats'App: + 7705-416-0365 (Sergey)
Phones, Whats'App + 7705-391-7744 (Yuriy)
Phones, WhatsApp: +7-707-708-1889 (Julia)
E-mail: ekstremal-kz@yandex.ru , adrenalinicsilence@mail.ru   yushin_yurii@list.ru