Price for 1 person: $100 / 1 person; $75 / 2 persons; $60 / 3 persons
Total time of the tour: 6 hours
Season: May-February
Hiking time: 4 hours
Driving time: 2 hours
Distance 8 km
Ascent +300 m
High altitude 2,600 m
The Big Almaty gorge begins in the southwestern areas of the Almaty city, and crossing nothern slope of the Trans-Ili Alatau for 25 kms, comes to an end in the Ozerniy pass (3.508 m) on the border with Kyrgyzstan. Along the gorge goes the road to the Issyk-Kul lake, by the Big Almaty lake and by the peaks of the Big Almaty (3.682 m), the Tourist (3.954 m), the Sovetov (4.317 m) and the Ozerniy (4.131 m).
The Big Almaty lake is in the Ili Alatau mountains  at height of 2.510 m above the see level. It is 15 kms from Almaty in the Big Almaty gorge and surrounded with the hillsides covered with a coniferous wood, steep rocks and snow-covered peaks. The lake is 1.5 kms long and up to 1 km wide, with the depth up to 30-40 m. Depending on season and wether the lake changes its colour from gentle-green to turquoise-blue. It is a favourite recreation place for the Almaty citizens, and crossing of many mountain routes, for example, Big Almaty Round Travel.
The our hiking route begins from the Alpine Rose Hotel at height of 2.300 m above see level. Hotel is in a one hours drive from the city, in the pictures valley of the Big Almaty gorge. The hotel was opened in 2001.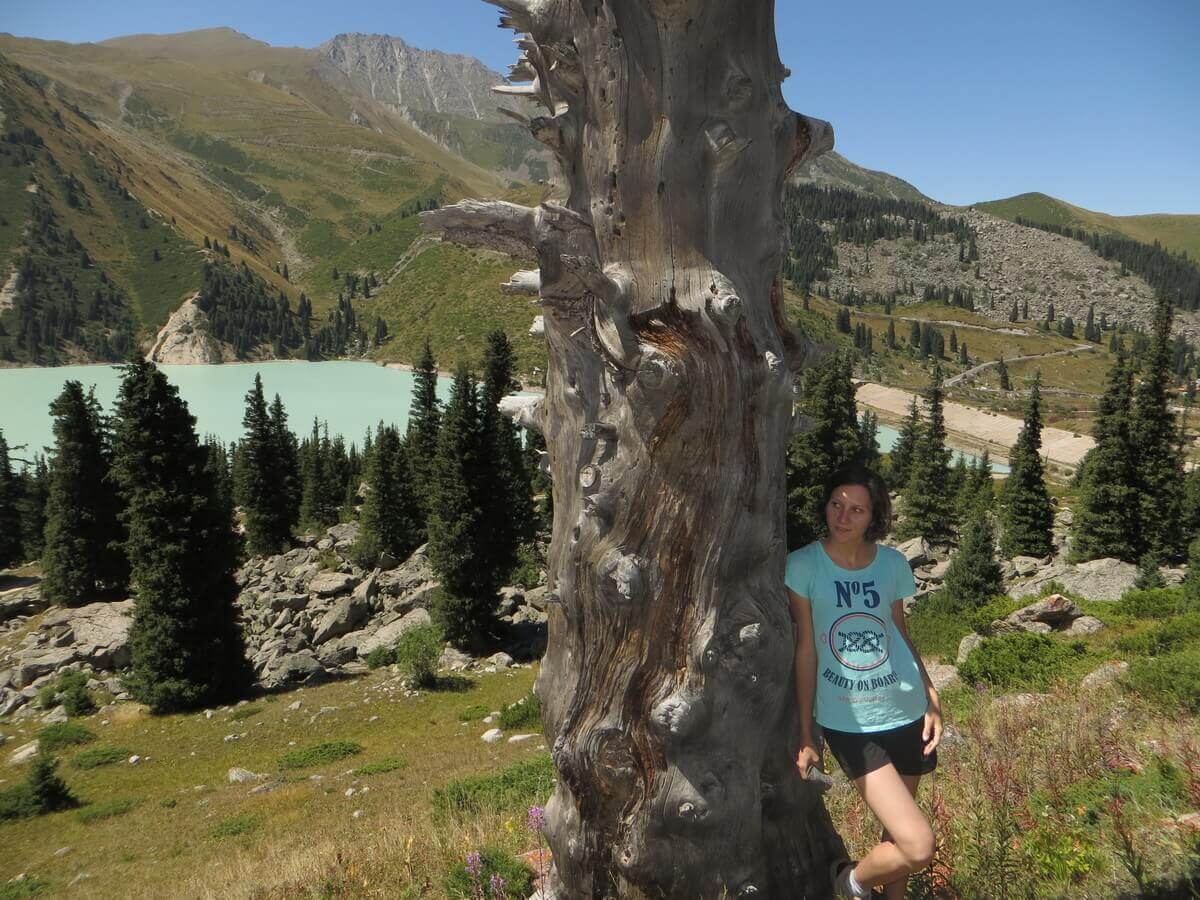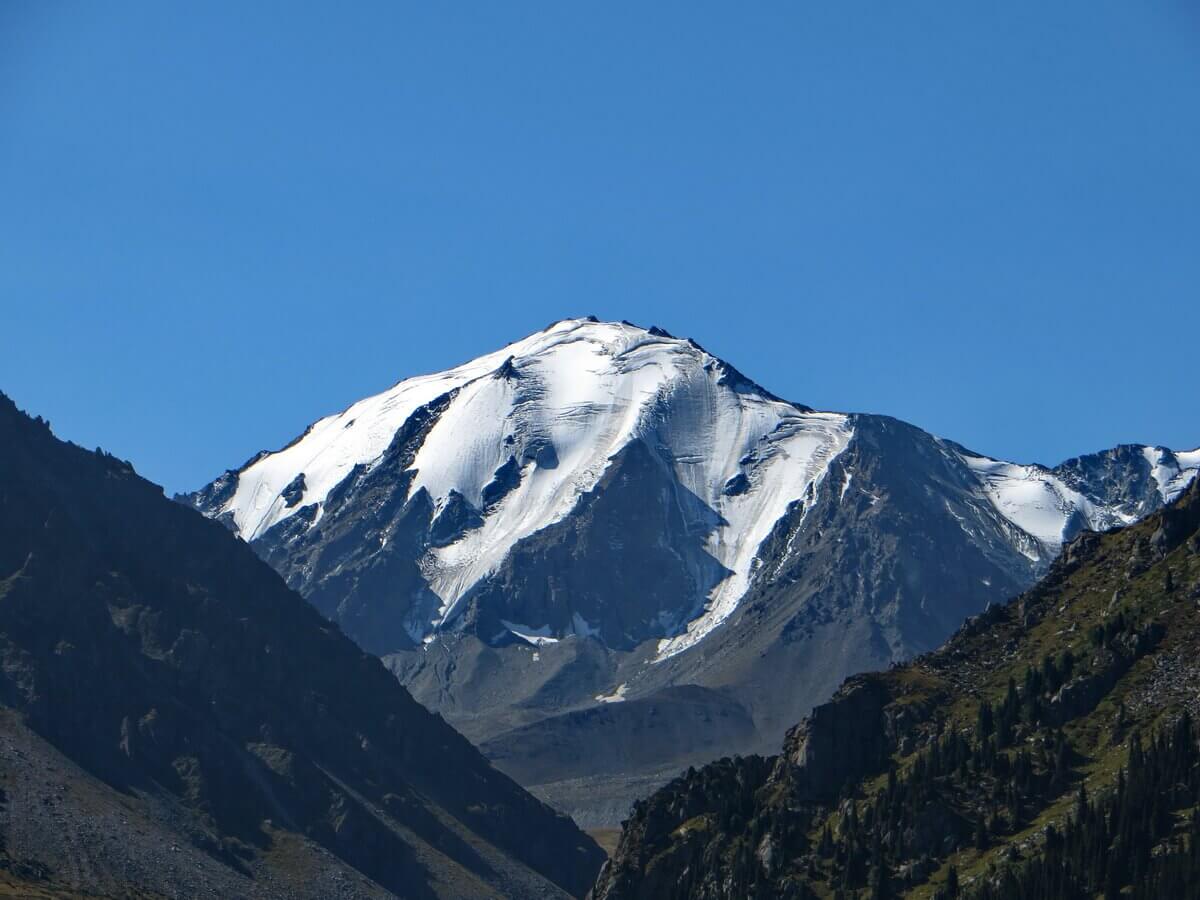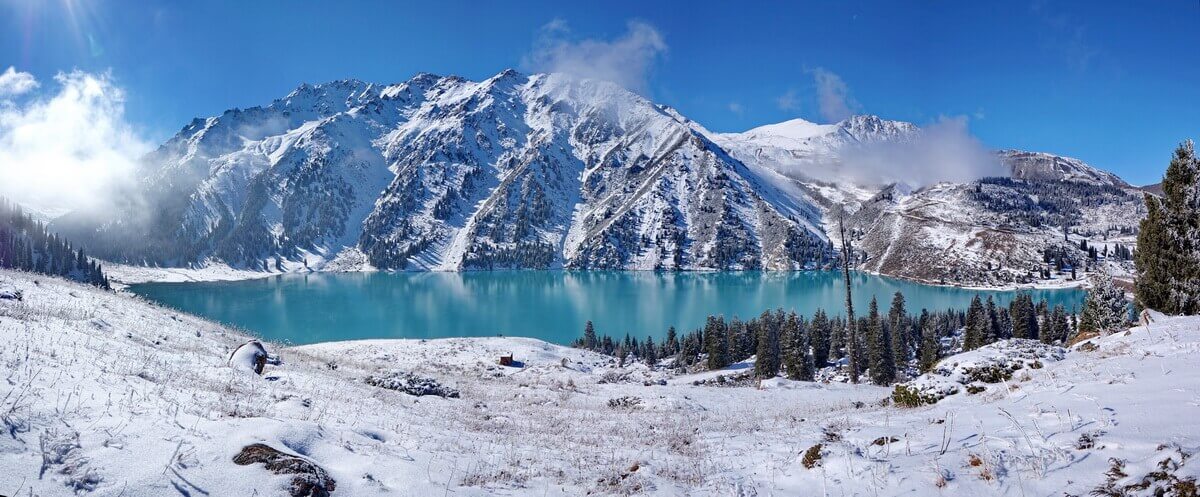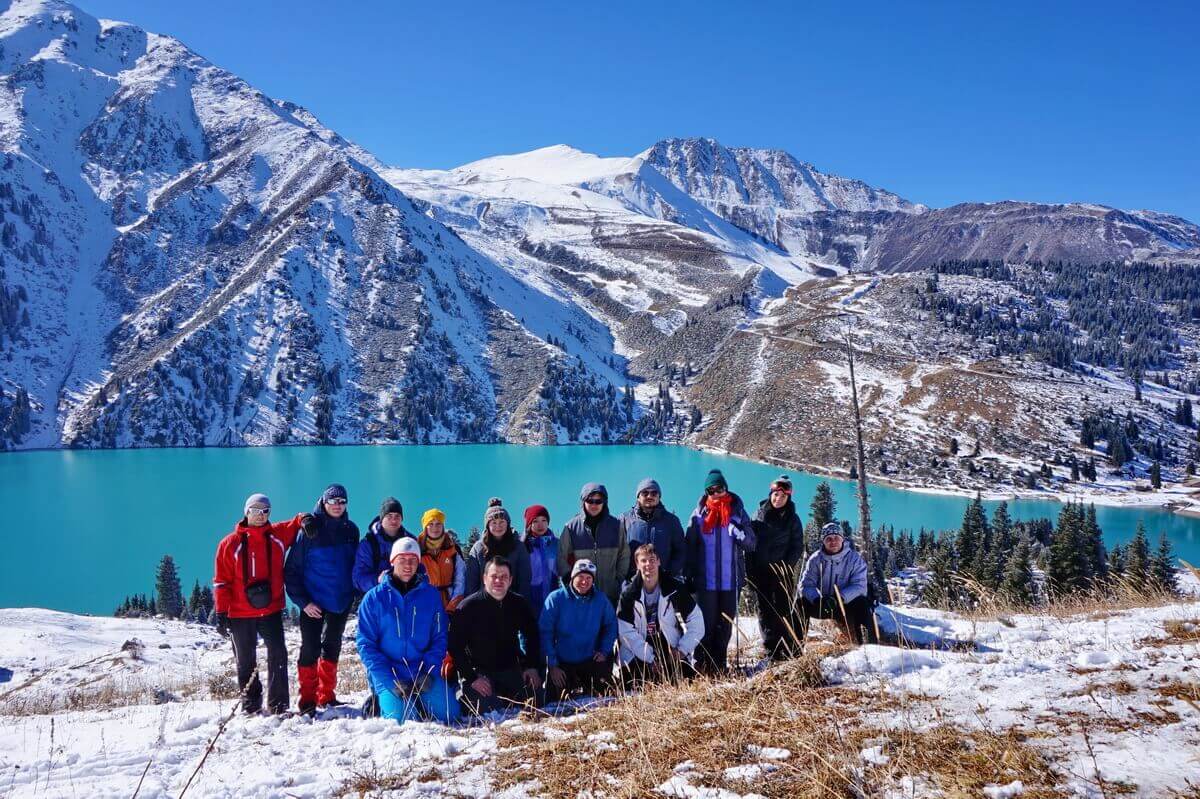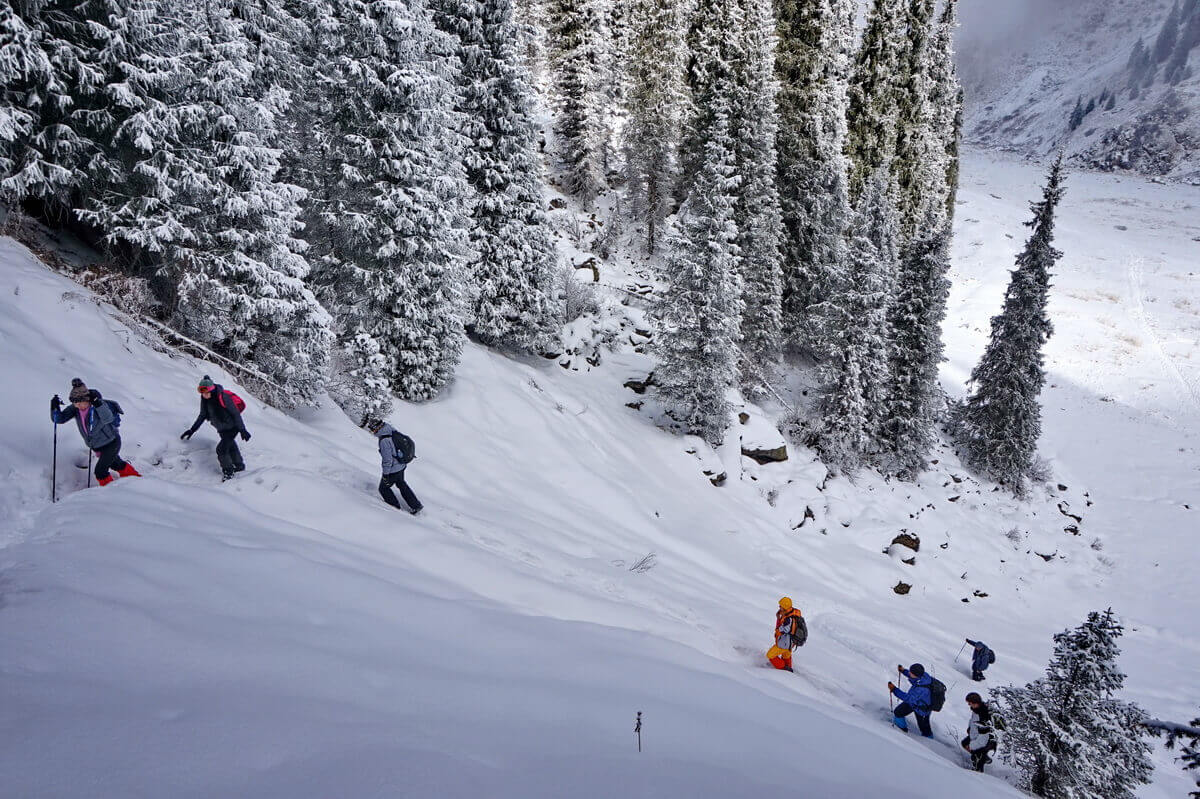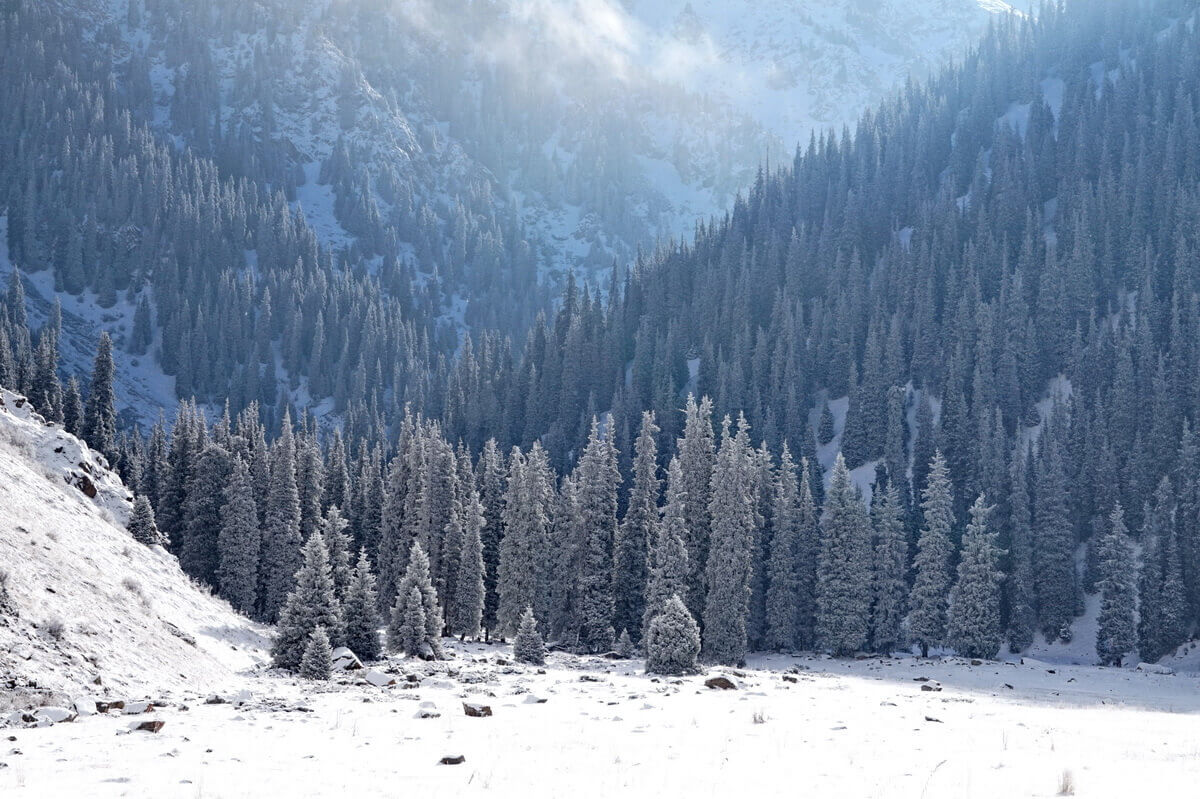 Price Includes:
transportation (Almaty-mountains-Almaty),
guide service,
guide-translator,
permit for visiting "Ile Alatau" National Park.
Not include:
You need to take:
a small backpack (30 liters),
trekking poles,
raincoat (no matter what forecast is, it is better to take it),
cap,
sunglasses,
camping mats for the rest,
trekking shoes,
lightweight sportswear.
For hike in the high mountains of over 3,000 meters you should always take warm clothes, for other tours it depends on the weather forecast and season.

Passport is needed during the hiking.
Phone, Viber, WhatsApp: +7-707-708-1889 (Julia)
Phone, Viber, WhatsApp: +7-705-391-7744 (Yuriy)
E-mail: yushin_yurii@list.ru