Price:
130$ (1 person)
170$ (2 persons)
210$  (3 persons)
Season: spring, summer, outumn, winter
Best time: spring, outumn
Duration: 1 day
Route: Almaty – Grand Charyn Canyon – Almaty
The Charyn Canyon is 200 kms to the east from Almaty. Unique forms of the landscape washout and weathering transfer a person in the fantastic world of freakish sculptures of yellow-red sandy rocks. Let's listen to the names: The Castle Valley, The Gorge of a Dragon, The Whitch's Gorge, etc. The steep slopes, nature-made columns, palaces and arches reach the height of 150-300 m.
The Charyn river, with its sources Kegen and Karkara have general leght over 360 kms. At the upper part the river is blocked by hydroelectric dams. The dam forms a Bestobe reservoir, which length is about 16 kms and a width is 500 m. Famous Charyn Canyon, coming along the river from the north-east to south-west, starts in Zhalanash valley and stretches for 154 kms, to ash trees. In the Charyn river valley you can come upon really rare relic plants. They are natural monuments and under the state protection.
Interestingly, the kazakh name Charyn river originates from the turkic "ball", "heat" – to destroy, split with the end of "Un" in the sense of "destroying", or "splitting into two parts". But in uighur same name means ash. Both could not have more suitable for this area: the mighty river, cutting through the gorge of the mountains, reaching the plain, and calmed down, carries its waters through the green ash trees.
Huge trees with slender, covered with smooth gray bark of the trunks of two girth reach a height of 30 meters. Here you can meet and  not less ancient, but growing in these parts black poplar, whose fossils were found near the village Narynkol, in sediments aged up to 15 million years. To save the relics for posterity, even in Soviet times ash grove area of 4865 hectares declared a natural monument of national importance.
One of such monuments is a Charyn ash-tree grove. It is a unique accumulation of Charyn ash-trees, scientifically named Sogdian ash-tree. Some specimens of ash-tree reach the height of 30-35 m with a trunk diameter of more than 2 meters, and crones of 18-25 m in diameter. Some ash-trees live for 300 years. There you can meet treelike and bushlike willows and a representative of the ancient flora – the turanga, "the queen of a desert". Silverberry, commonly called bush, reaches a height of 20 m. Abundance of heart, moisture and feed atracts about 60 species of mammals, over 300 species of birds, 20 species of amphibians and many arthropods.
Programme
3 h. Transfer to canyon
1 h. Descent at Charyn river across Castle Valley.
1 h. Lunch.
1 h Hiking on panoramic view top.
1 h. Return to car.
3 h. Return to Almaty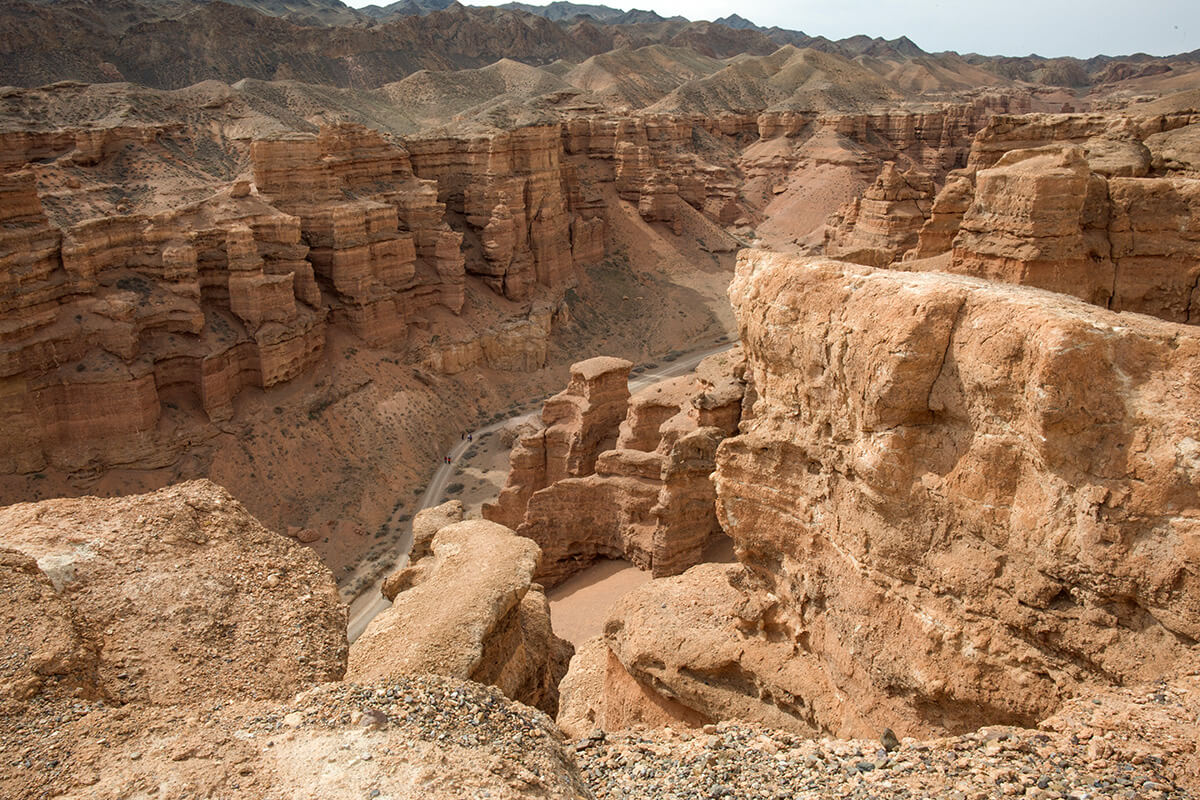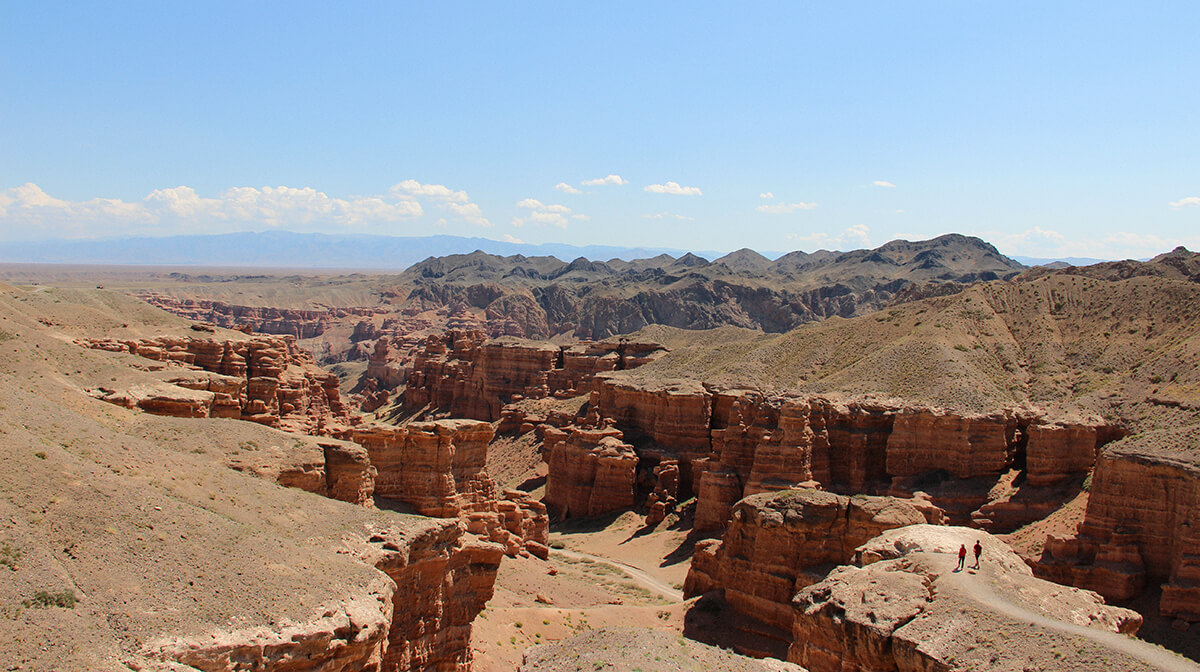 Price Includes:
Transportation (Almaty-Canyon-Almaty)
Guide service
Guide-translator
Permit for visiting Charyn National Park
Drinking water 1.5 liters / guest per day
Not include:
Optional: You can add the location Moon Canyon 50$ per car
You need to take:
a small backpack
bottle of water (1.5 l)
lunch
cap
sunglasses
camping mats for the rest
hiking shoes
lightweight sportswear
Phones, Whats'App: + 7705-416-0365 (Sergey)
Phones, Whats'App + 7705-391-7744 (Yuriy)
Phones, WhatsApp: +7-707-708-1889 (Julia)
E-mail:  ekstremal-kz@yandex.ru , adrenalinicsilence@mail.ru  yushin_yurii@list.ru