Price:
130$ (1 person)
170$ (2 persons)
210$  (3 persons)
Season: spring, summer, outumn, winter
Best time: Spring, outumn
Duration: 1 day
Route: Almaty – Small Charyn Canyon – Almaty
Moon Canyon is a canyon that is made up of yellow clay. It is distinguished by the unique roundness of the landscape and the lack of a single acute angle. It is incredibly similar to the surface of the moon, and is characterized by streamlined forms. There is almost no rainfall in Moon Canyon, but when the snow melts in the spring, the water appears for some time and softens the clay. As a result of this the bottom of the canyon becomes white and flat. When you go to the bottom of this "lunar crater," you feel may feel like you are an astronaut on the moon.
The Moon canyon consists of clay. The shape and composition is very different from the famous Canyon Valley of Castles. It is a wilder place, there are usually few people here, and sometimes they are completely absent. The Yellow Canyon has great potential for walking and exploring. There are many options for great hiking.
The canyon is called both Yellow (the color scheme matches) and Moon (at night, with the full moon, the canyon acquires magical lighting). In the absence of the moon and clear sky at night, myriads of stars are visible, as well as a distinct Milky Way.
Helpful information. On the way to the canyon we pass the market (bazaar) in the village of Bayseit. There you can always buy food, vegetables, fruits, snacks on the road. Or stay in a cafe.
Programme
3 h. Transfer to canyon
1,5 h. Hiking at eastern part of canyon and visiting the cave.
1 h Hiking on panoramic view top.
30 min. Descent at Charyn river across rock gorge.
1 h. Lunch.
30 min. Return to car.
3 h. Return to Almaty.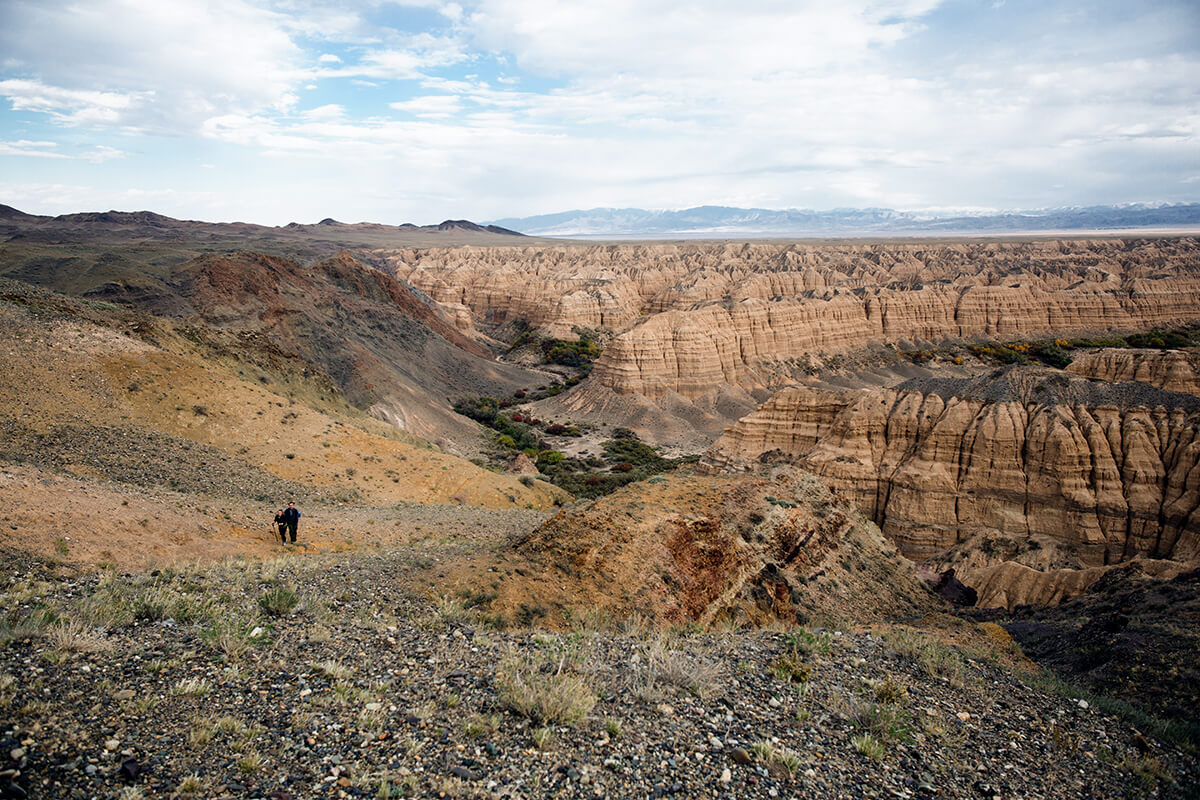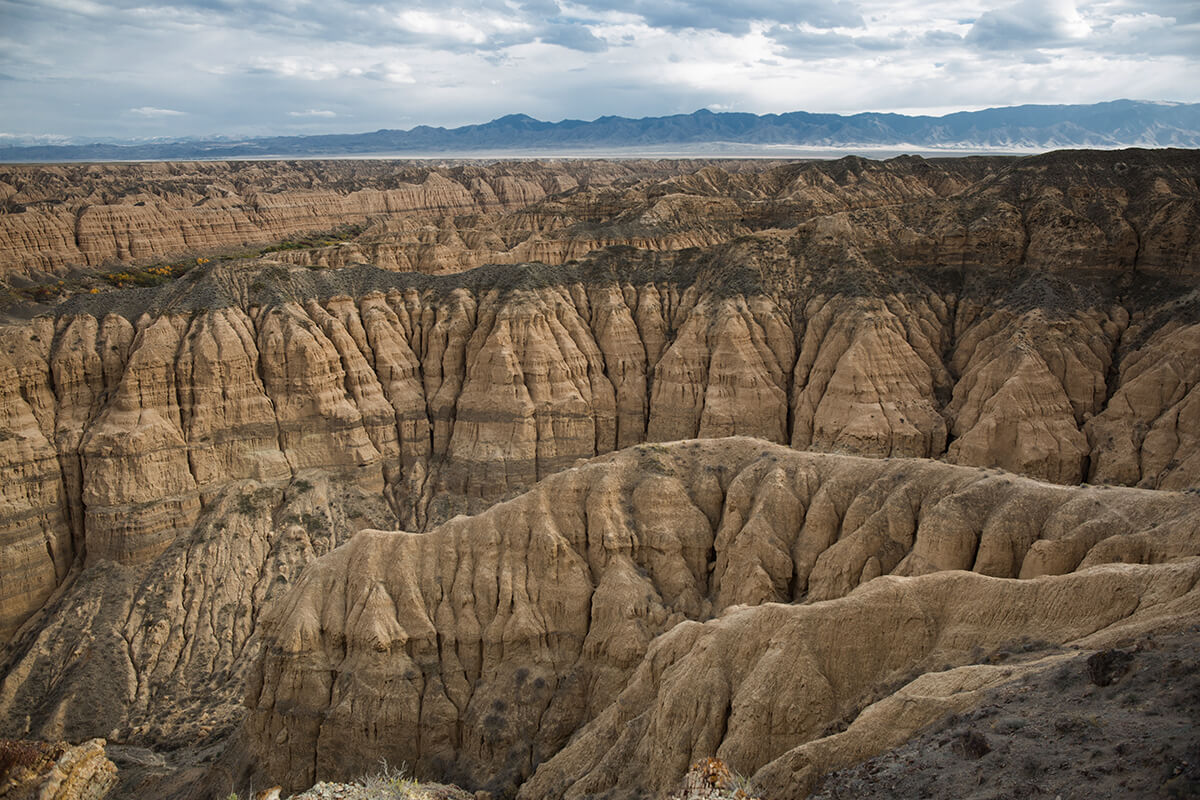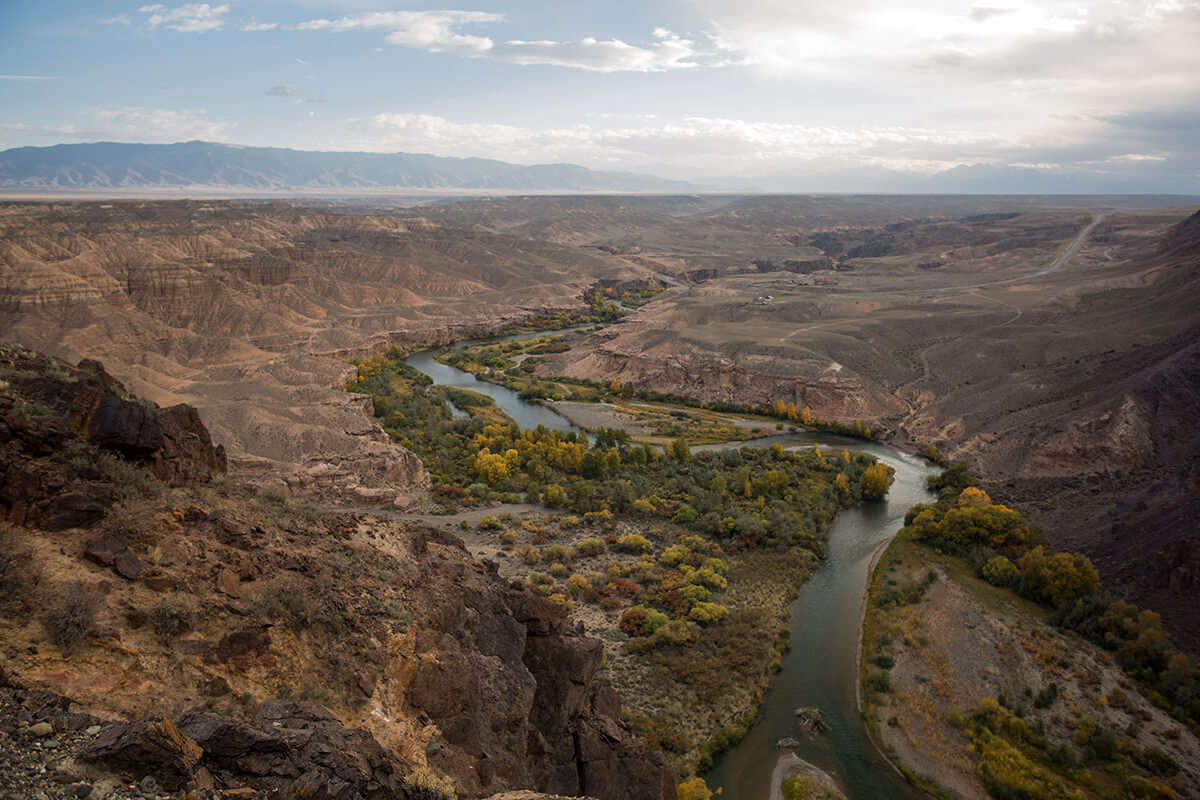 Price Includes:
Transportation (Almaty-Canyon-Almaty)
Guide service
Guide-translator
Permit for visiting Charyn National Park
Drinking water 1.5 liters / guest per day
Not include:
Optional: You can add the location Castle Valley +50$ per car
You need to take:
a small backpack,
bottle of water (1.5 l),
lunch,
cap,
sunglasses,
camping mats for the rest,
hiking shoes,
lightweight sportswear.
Phone, Viber, WhatsApp: +7-705-416-0365 (Sergey)
Phone, Viber, WhatsApp: +7-707-708-1889 (Julia)
Phone, Viber, WhatsApp: +7-705-391-7744 (Yuriy)
E-mail: adrenalinicsilence@mail.ru, ekstremal-kz@yandex.ru   yushin_yurii@list.ru