Short information about Kazakhstan country
Area 2 724 902 square kilometers (9th place in the world)
Population 18 632 200 (2020)
Capital Nur-Sultan (Astana), population of city 1 127 000
Other big city Almaty (1 855 000), Shymkent (1 031 000), Karaganda (496 700), Aktobe (488 000), Taraz (357 800)
Religion Muslim 30%, Christians 10%, Other type 2%, Irreligious 58%
Highest mountain Khan-Tengri peak (7010 meters)
Longest river Irtysh (1 700 kilometers)
Largest lake Caspian Sea (371 000 square kilometers). This is a largest lake in the world!
Official languages Kazakh and Russian
Kazakhstan money Tenge, KZT (1 USD = 400 Tenge, 2020 year). Tenge notes of 200, 500, 1 000, 2 000, 5 000, 10 000 and 20 000.
Is Kazakhstan good for tourists?
Kazakhstan is completely safe for your travel. There have never been wars, coups and revolutions for 30 years of independence. Only economic crises recur every 7-10 years (1991-1994, 1998, 2008, 2015). But it's good for tourists. Cheap price! Kazakhstan is doing economically better than any other country in Central Asia and when you visit a city like Nur-Sultan capital and Almaty, you can tell that there's money in the country!
Kazakhstan is interesting for travelers who love the wild nature. Do not wait for a good tourist service, except of the big cities. Here you will enjoy the silence and unity with nature.
Main type of trips and tours for Kazakhstan: road travel and camping in National Parks, mountain hiking and backpacking.
Geography. Kazakhstan is a country of great natural beauty, with mighty mountains, lakes, steppes, deserts and mountain forest. Country lies two continents, Asia and Europe little part of North-West. Kazakhstan has some of the world's most different scenery. It includes parts of the Tien Shan mountains, Altai mountains with Siberian forests, Saryarka large steppe with local pine forests (Kazakh Melkosopochnik), lakes and little mountains, south and west deserts of Moinkum, Kyzylkum, Aral Karakum, three big lakes Caspian, Aral and Balkhash. The country is mainly flat, much of it desert or arid steppe.
The most beautiful places are concentrated in the mountains of east and south. Almaty region is the most popular direction for your trips in Kazakhstan and Central Asia. There are you can see most of the natural areas of Kazakhstan.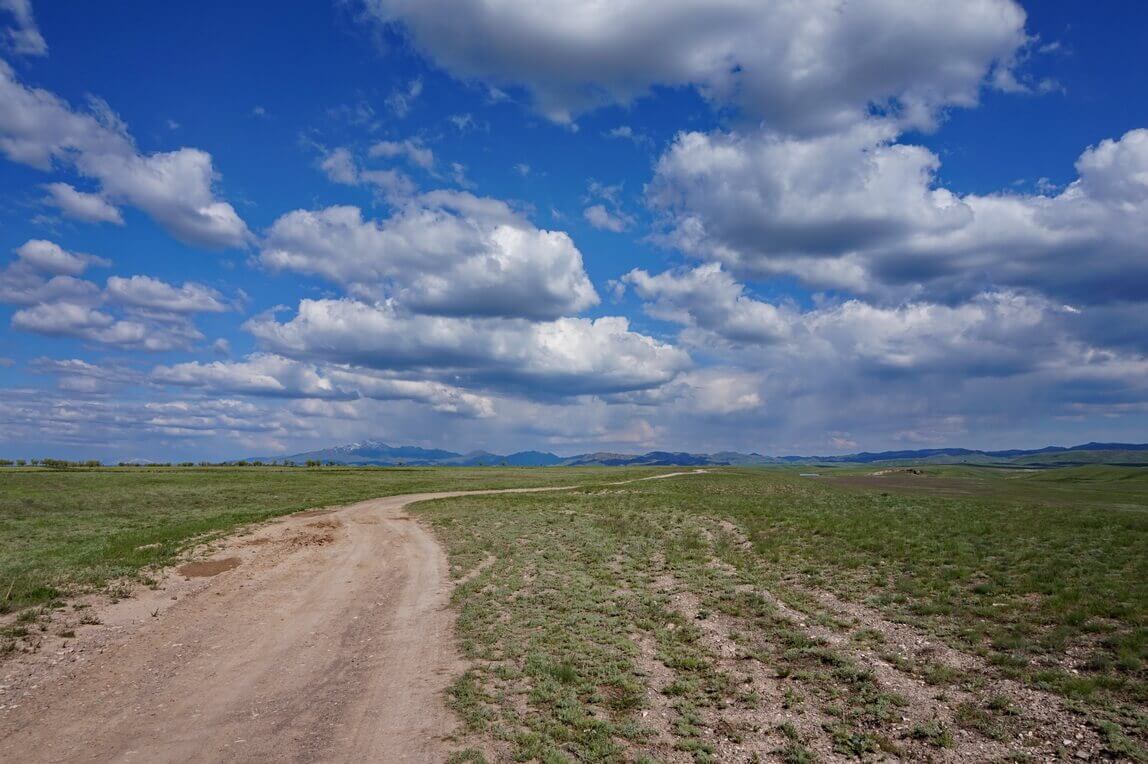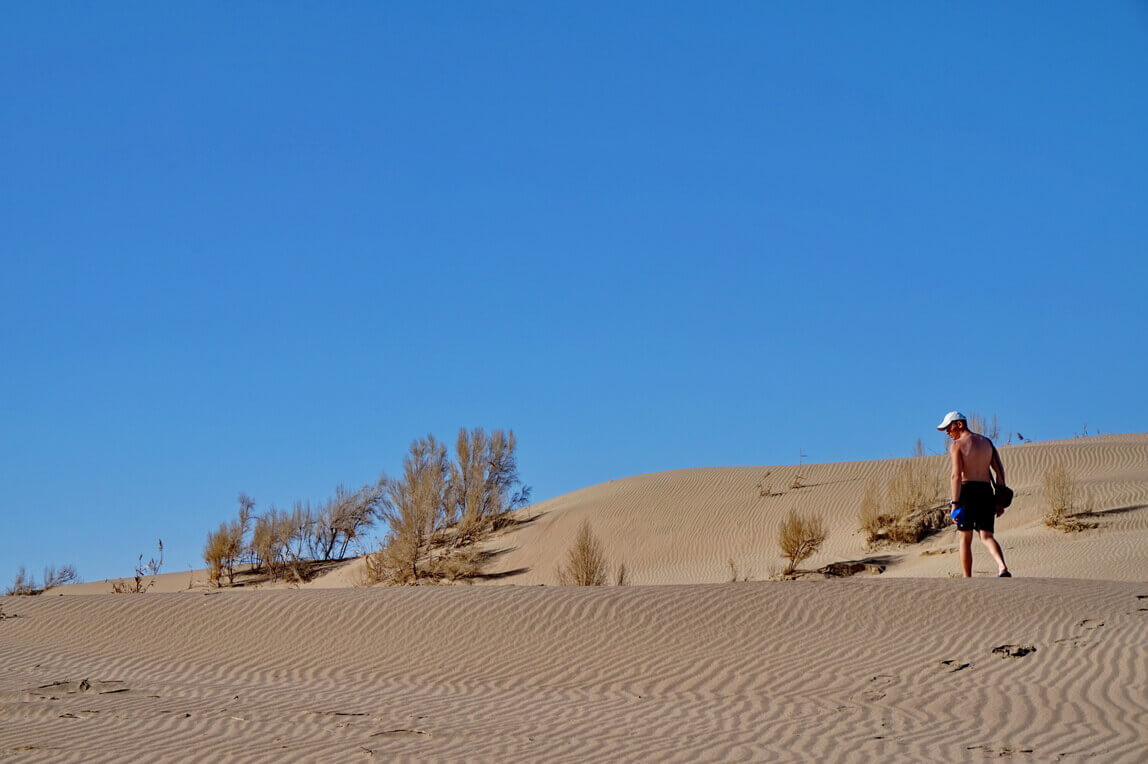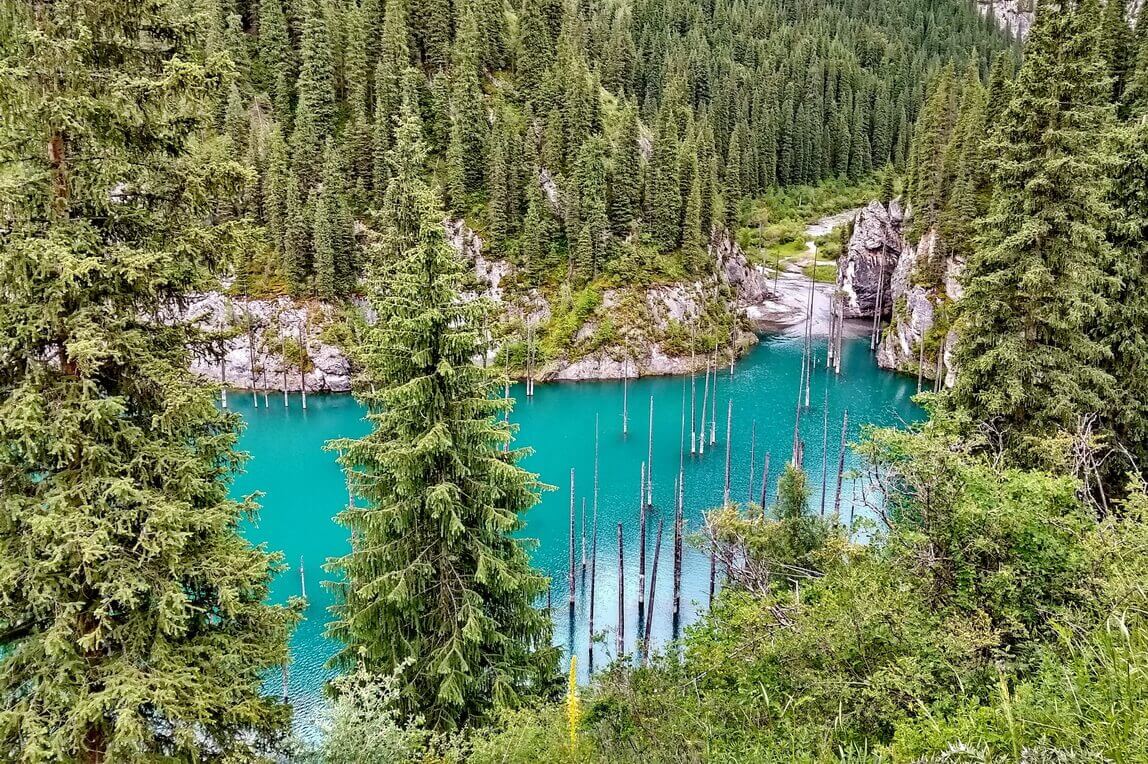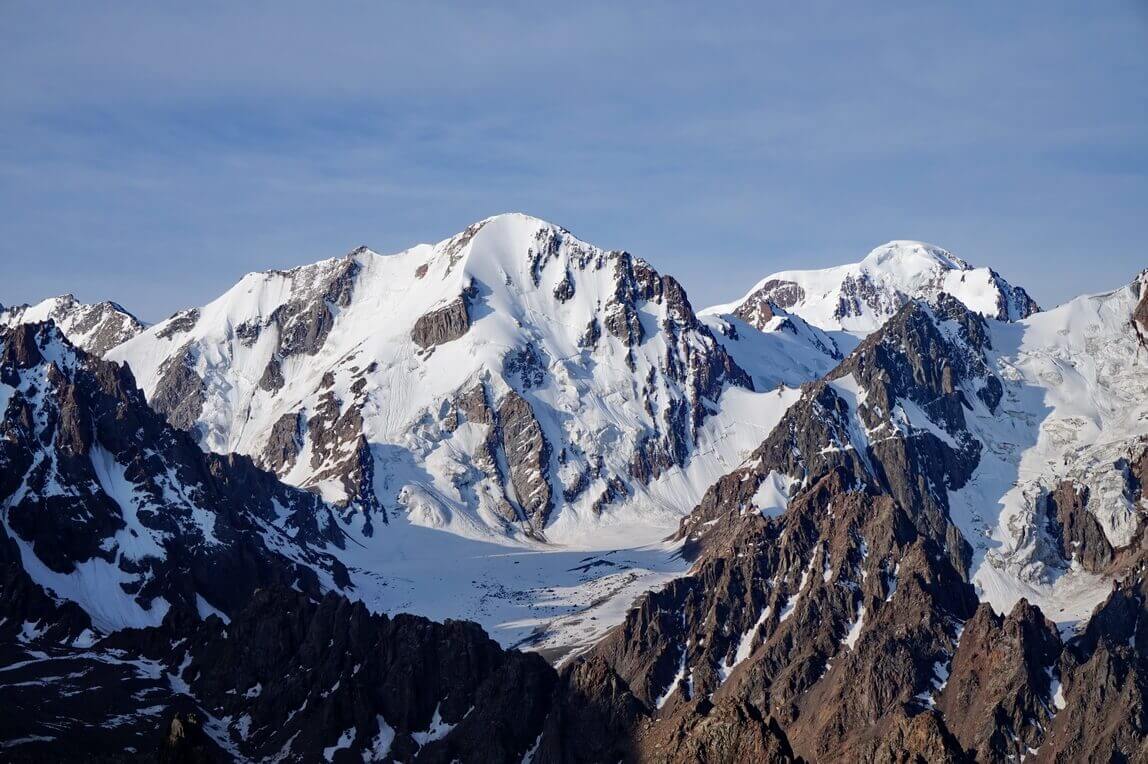 Climate. The climate of Kazakhstan on the whole and in its central regions, in particular, is extremely continental with a big amplitude of temperatures. Astana is the second coldest capital city of the world. It is very cold in winter.
Summer season opens in May, closes in September/October. Winter season opens in December, closes in March.
The best time to visit steppes and deserts South and West areas is in April and May. For example, Charyn canyon or Altyn Emel National park. North, Central and East areas are excellent for May and June. For example, Burabai or Karkaraly National Park. The temperatures in steppes and deserts can be over +40°C in summer time.
The best times to visit all mountainous regions of Kazakhstan are July and August, because there are more low temperature. 5-8°C of temperature will drop after every 1000 meters.
Temperature, оС (day-night)
Locality

Jan

Feb
Mar
Apr
May
Jun
Jul
Aug
Sep
Oct
Nov

Dec

Almaty (South)

-1

+1

+7

+17

+22

+27

+30

+29

+24

+16

+7

+1

-11

-9

-2

+6

+11

+15

+18

+16

+11

+5

-3

-8

Nur-Sultan (North)

-11

-11

-5

+10

+20

+26

+27

+25

+19

+10

-3

-10

-22

-21

-15

-1

+6

+12

+14

+11

+6

-1

-11

-19

Oskemen (East)

-10

-9

-1

+13

+21

+26

+28

+27

+22

+12

-1

-8

-22

-22

-14

0

+6

+11

+13

+10

+5

0

-11

-20

Karaganda (Central)

-9

-9

-3

+12

+20

+26

+27

+25

+20

+10

-2

-8

-19

-19

-13

0

+6

+12

+14

+12

+7

0

-10

-17

Aktau (West)

+2

+4

+8

+16

+23

+28

+31

+30

+24

+18

+10

+5

-5

-4

0

+8

+14

+18

+20

+20

+14

+8

+2

-1
Precipitation, mm
| | | | | | | | | | | | | |
| --- | --- | --- | --- | --- | --- | --- | --- | --- | --- | --- | --- | --- |
| Locality | Jan | Feb | Mar | Apr | May | Jun | Jul | Aug | Sep | Oct | Nov | Dec |
| Almaty (South) | 29 | 35 | 68 | 99 | 101 | 58 | 39 | 26 | 28 | 54 | 53 | 36 |
| Nur-Sultan (North) | 23 | 19 | 20 | 21 | 30 | 40 | 50 | 38 | 27 | 27 | 24 | 23 |
| Oskemen (East) | 25 | 24 | 30 | 35 | 49 | 53 | 58 | 49 | 35 | 45 | 46 | 38 |
| Karaganda (Central) | 19 | 17 | 19 | 23 | 36 | 39 | 42 | 31 | 23 | 29 | 24 | 22 |
| Aktau (West) | 12 | 14 | 18 | 18 | 13 | 9 | 7 | 8 | 10 | 15 | 17 | 20 |
People. The people of Kazakhstan include people of Kazakh and Russian origin, and people whose ancestors came from other parts of Central Asia. Kazakhstan is a very young country. First government was Kazakh Khanate formed in 1465. Kazakhstan was ruled by Russian king from 1731, than was a part of USSR from 1920 until 1991. Since then it has been independent.
Sports. Box is the favorite sport among Kazakhstan spectators. Weightlifting, cycling, football, mini-football, athletics, ski race, biathlon and hockey are also popular among spectators and participants. The world knows such team as cycling «Pro team Astana» and «Astana football club», and also sportsmen Gennadiy Golovkin (box), Iliya Iliin (weightlifting), Alexander Vinokurov (cycling) and Alexey Poltoranin (ski race).
Trade and industry. Industry of ferrous and non-ferrous metallurgy are developed. Kazakhstan ranks eighth in the world in terms of iron ore reserves. Kazakhstan is one of the world's largest producers and exporters of refined copper. Kazakhstan is a major producer of gold. Oil production in the Caspian sea brings significant dividends to the country. In agriculture, wheat exports are one of the main sources of foreign exchange earnings in the trade.
Tourist destinations of Kazakhstan
Destinations represent 5 big areas and 14 regions. I list to begin from the most popular (official name of area and region):
South Kazakhstan area (Almaty city):
Almaty region
Jambyl region
Turkestan region
Kyzylorda region
North Kazakhstan area (Nur-Sultan capital):
Akmola region
North region
Kostanai region
Pavlodar region
East Kazakhstan area and region (Oskemen city)
Central Kazakhstan area. Karagandy region (city)
West Kazakhstan area (Aktau city):
Mangistau region
Atyrau region
Aktobe region
West region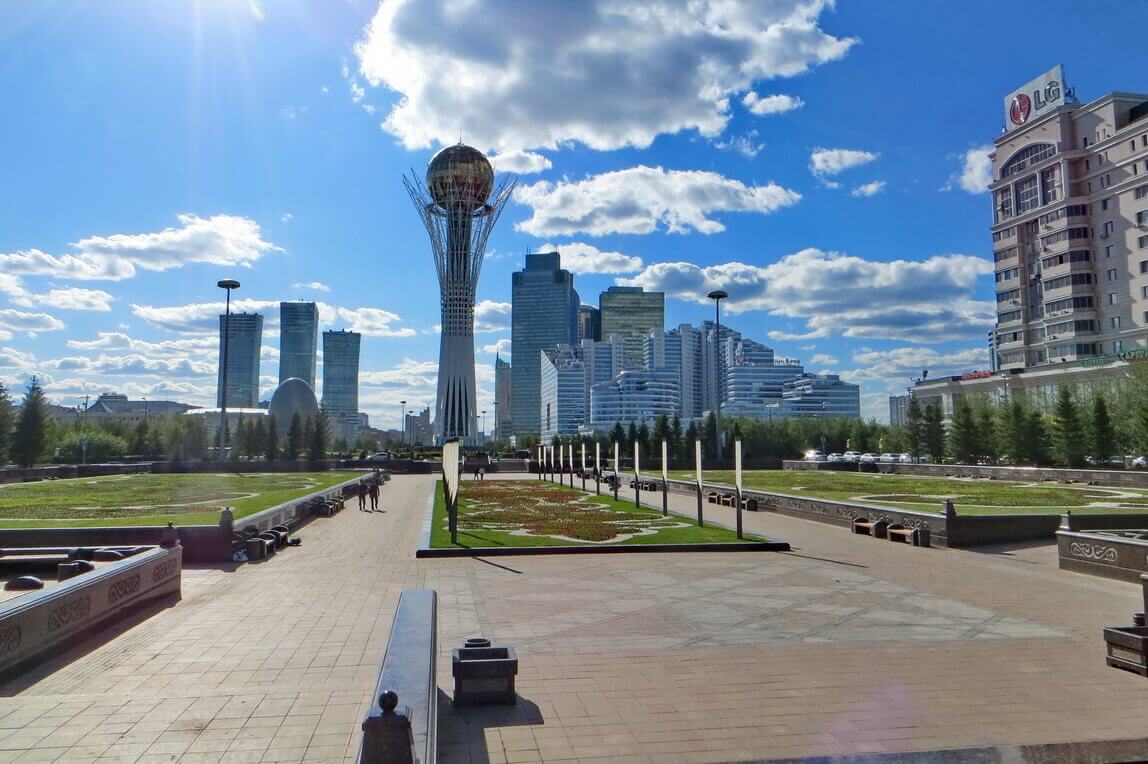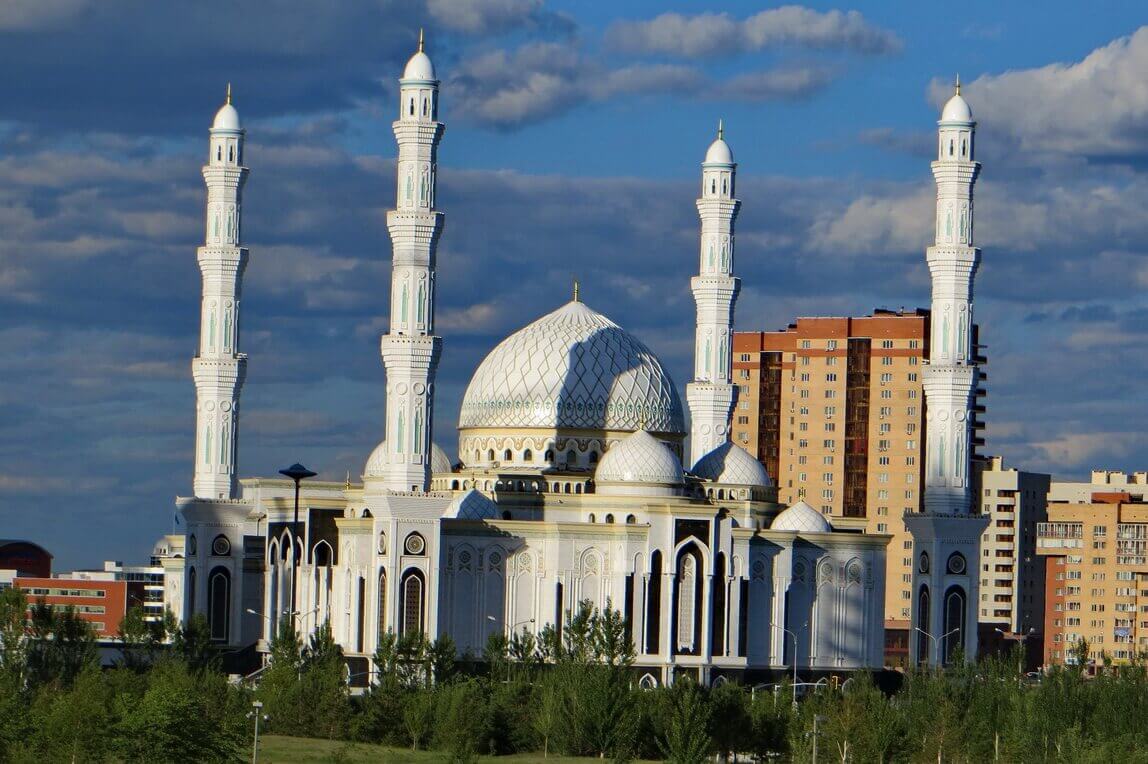 National Parks and State Nature reserves
Kazakhstan has 13 national parks and 10 nature reserves. Most of them are located in the South area of the country.
Name and office address of Kazakhstan national parks and reserves.
South area
Ile Alatau national park (Almaty region, Almaty city, Tausamaly (Kamenka) district)
Charyn national park (Almaty region, Chundja village)
Kolsai lakes national park (Almaty region, Saty village)
Altyn Emel national park (Almaty region, Basshi village)
Jongar Alatau national park (Almaty region, Sarkan city)
Sairam Ugam national park (Turkestan region, Shymkent city)
Aksu-Jabagly mountain reserve (Turkestan region, Jabagly village)
Karatau mountain reserve (Turkestan region, Kentau city)
Almaty reserve (Almaty region, Talgar city)
Alakol lake reserve (Almaty region, Usharal city)
Barsakelmes reserve (Kyzylorda region, Aralsk city)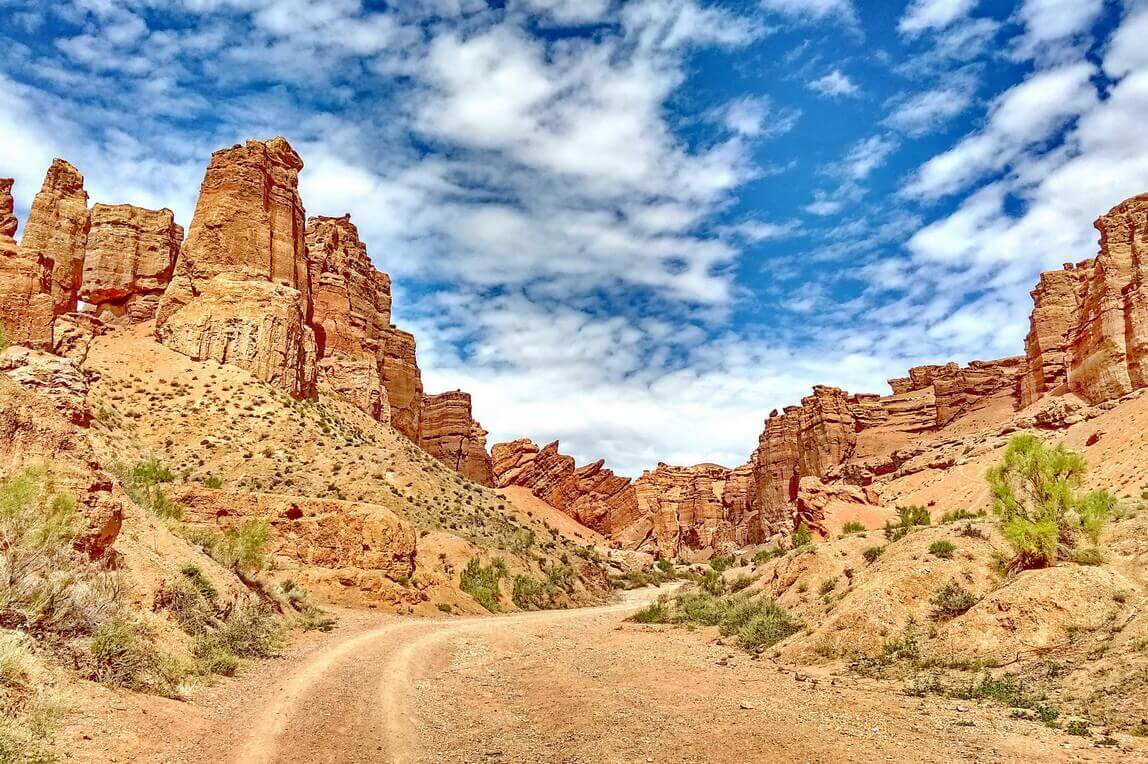 North area
Burabai national park (Akmola region, Burabai village)
Kokshetau national park (Akmola region, Kokshetau city)
Bayanaul national park (Pavlodar region, Shonai village)
Korgaljyn reserve (Akmola region, Korgaljyn village)
Nauruzum reserve (Kostanai region, Karamendy village)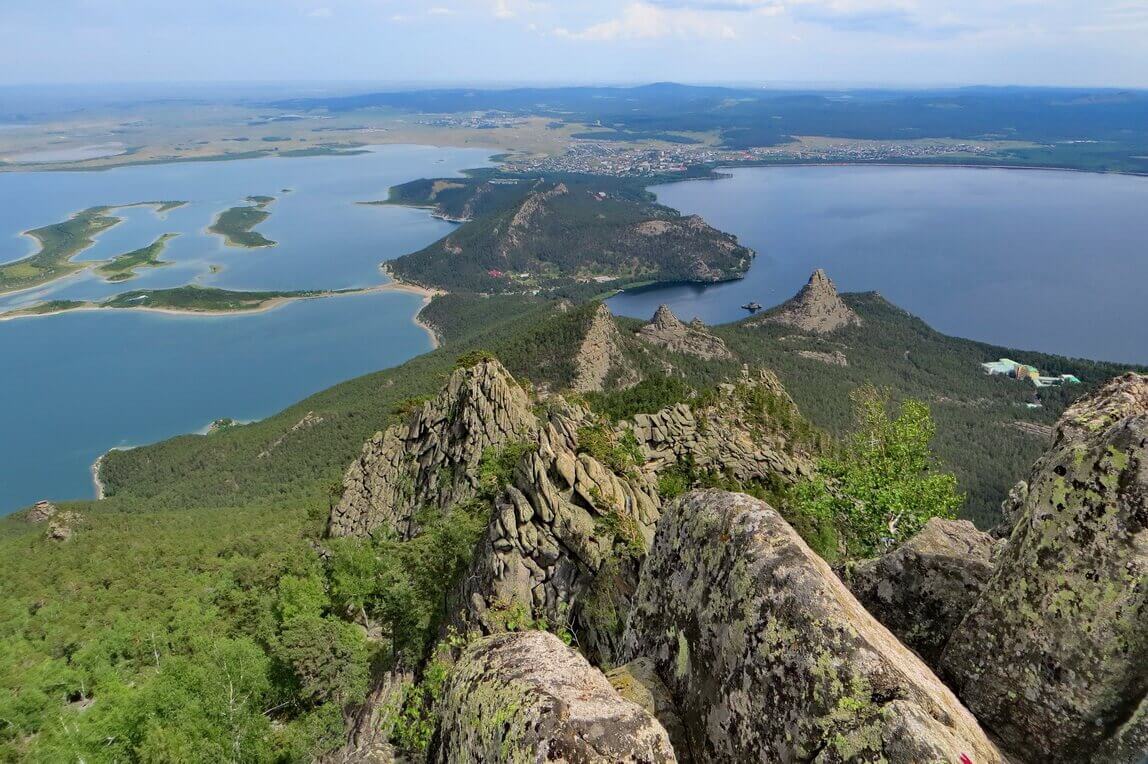 East area
Katon Karagai national park (East region, Katon-Karagai village)
Tarbagatai national park (East region, Urjar village)
Markakol lake reserve (East region, Urunhaika village)
West-Altai mountain reserve (East region, Ridder city)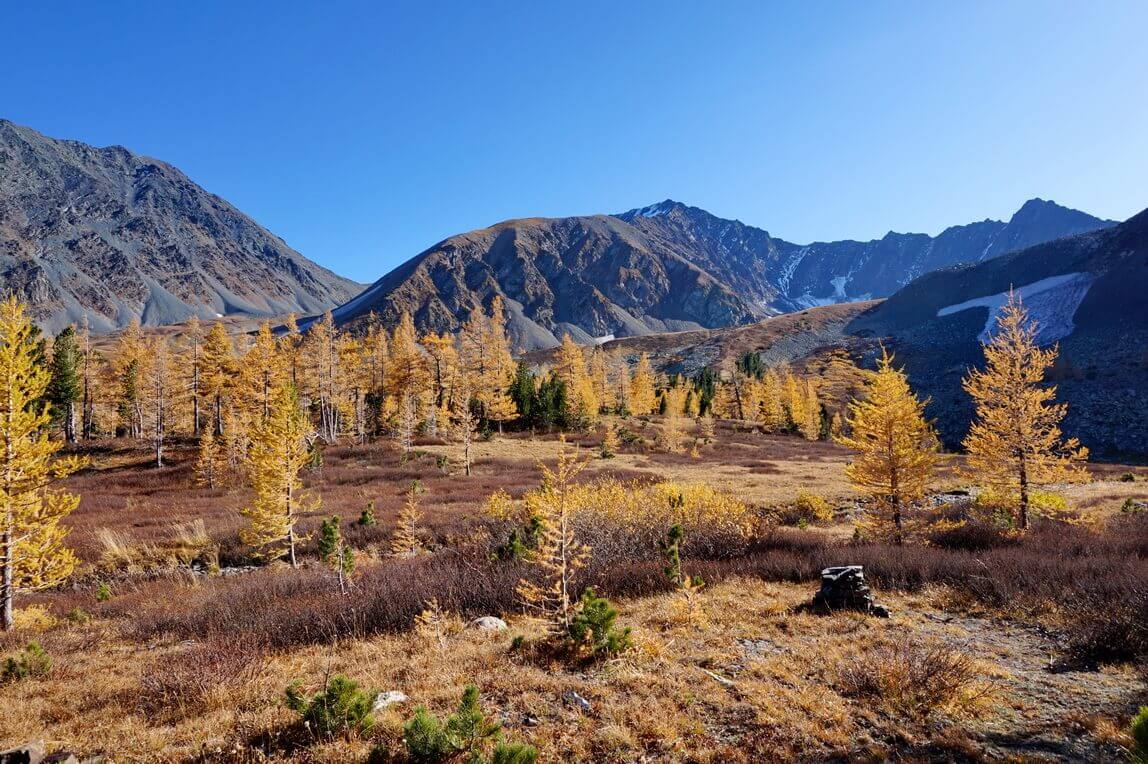 Central area
Karkaraly national park (Karagandy region, Karkaraly city)
Buiratau national park (Karagandy region, Molodejniy village)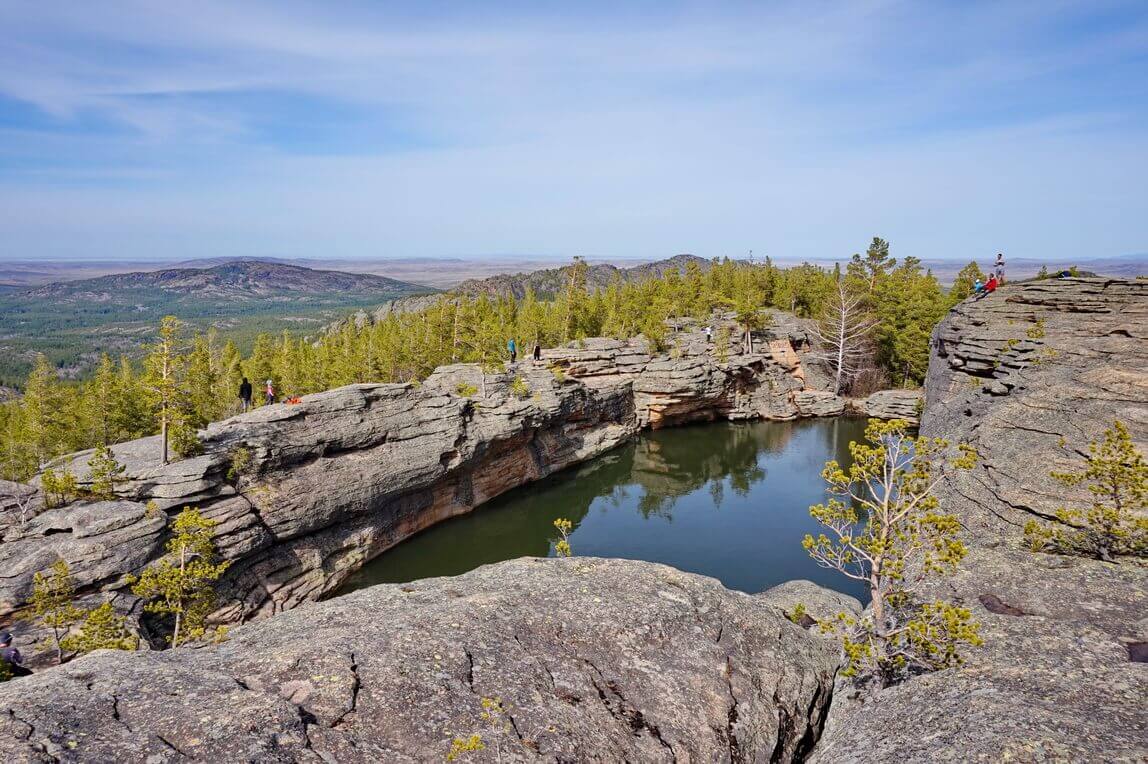 West area
Ustyurt plateau reserve (Mangistau region, Janaozen village)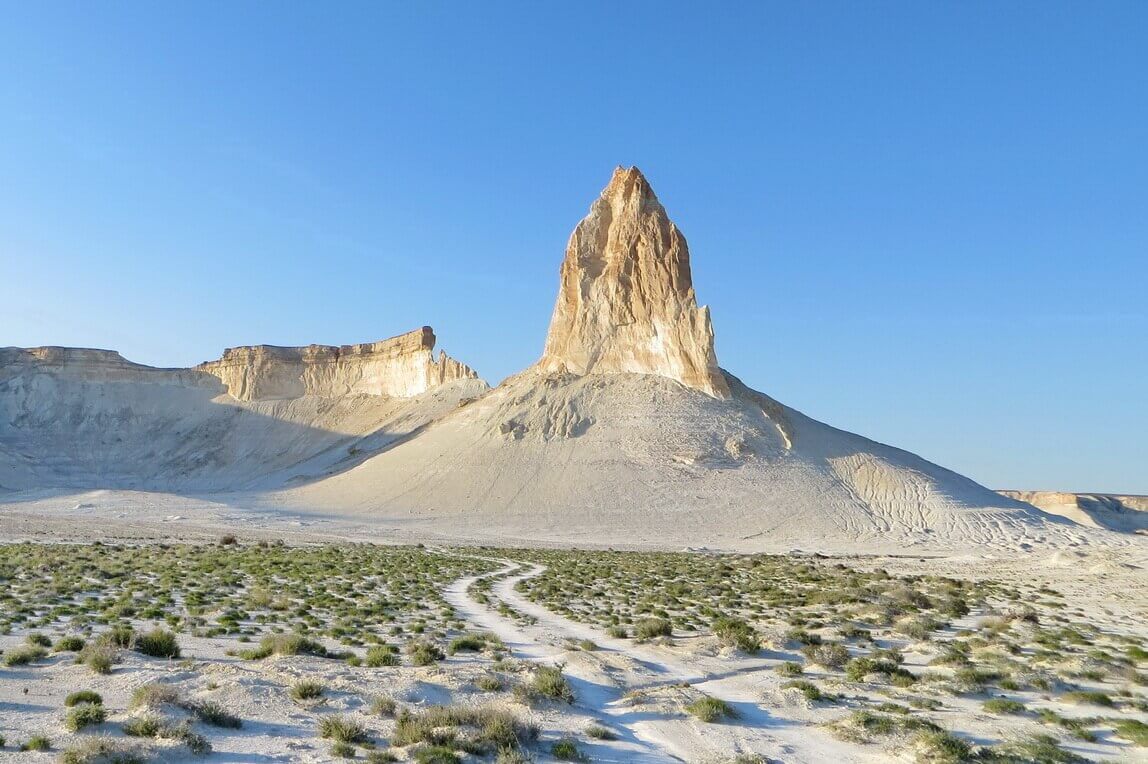 How to get in Kazakhstan?
Main international airport of Kazakhstan: Nur-Sultan (TSE) and Almaty (ALA). Another: Shymkent (CIT), Aktau (SCO), Atyrau (GUW), Oskemen (UKK).
The most popular directions for travels:
Airport ALA – for trips in South area
Airport TSE – for trips in North, East and Central areas
Airport SCO – for trips in West area
Airlines flying to Kazakhstan: Air Astana, Aeroflot, Turkish Airlines, Lufthansa, Air France, Finnair, Pegasus Airlines, Azerbaijan Airlines, Emirates, LOT, Air Baltic, Belavia, Flydubai, S7 Airlines, Scat Airlines, Hainan Airlines, Asiana Airlines, China Southern and ect.
You can crosses border of Kazakhstan by car, bus or walk. International border points of Kazakhstan with neighboring country:
1. KYRGYZSTAN
Kordai-Akjol, Karasu-Aktilek. For trip between Almaty city and Bishkek capital, Issyk Kul lake.
Kegen-Karkara (May-October season and daytime 9:00-18:00). For trip between Almaty, Charyn and Issyk Kul lake.
Sypatai batyr-Chaldybar. For trip between Taraz city and Bishkek capital.
Aisha Bibi-Chon Kapka. For trip between Taraz city and Talas valley.
2. UZBEKISTAN
Jibek Joly-Gisht Kuprik, Konysbaev-Yallama. For trip between Shymkent city and Tashkent capital.
Tajen-Karakalpakia. For trip between Aktau city, Mangystau region and Karakalpakia, Khiva city.
3. TURKMENISTAN
Temir Baba (only day time). For trip between Aktau and Turkmenbashi cities.
4. CHINA. All border gates are works at daytime!
Korgas-Khorgos. For trip between Almaty and Urumchi cities.
Dostyk-Alashankou, Bakhty-Pokitu. For trip between Alakol lake and Urumchi, Karamai cities.
Maikapchagai-Zimunai. For trip between Oskemen city, Zaisan lake and Karamai, Altai, Urumchi cities.
5. RUSSIA
Kurmangazy-Karaozek. For trip between Atyrau and Astrakhan cities.
Taskala-Ozinki. For trip between Uralsk and Saratov cities.
Syrym-Mashtakovo. For trip between Uralsk and Samara cities.
Aksai-Ilek. For trip between Uralsk and Orenburg cities.
Jaisan-Sagarchin. For trip between Aktobe and Orenburg cities.
Alimbet-Orsk. For trip between Aktobe and Orsk cities.
Kairak-Bugristoe. For trip between Kostanai and Chelyabinsk cities.
Akbalshik-Voskresenovka. For trip between Kostanai and Kurgan cities.
Janajol-Petuhovo. For trip between Petropavlovsk and Kurgan, Chelyabinsk cities.
Kyzyljar-Kazanskoe. For trip between Petropavlovsk and Ishim, Tyumen cities.
Karakoga-Isilkul. For trip between Petropavlovsk and Omsk cities.
Urlitobe-Narodniy. For trip between Pavlodar and Omsk cities.
Kosak-Pavlovka, Sharbakty-Kulunda. For trip between Pavlodar and Novosibirsk, Barnaul cities.
Auyl-Veseloyarsk, Jezkent-Gornyak. For trip between Semei and Rubtcovsk, Barnaul cities.
Ube-Shemonaikha. For trip between Oskemen and Barnaul cities.
Visa in Kazakhstan
You can see actual information on official web-site Ministry of Foreign affairs.
Hotels, hostels and all local people (relatives, friends, acquaintances of a foreign) perform registration in Kazakhstan.
E-visa in Kazakhstan. Invitation of a foreign. Registration foreign in Kazakhstan.
Transport in Kazakhstan
You can travel around Kazakhstan by car, bus and train, and airplanes fly between cities. The distances are so enormous that you may prefer to save time by flying. But to explore outback, you can use a four-wheel-drive vehicle.
Main roads:
On the South: Kyzylorda-Shymkent-Taraz-Almaty-Jarkent-Khorgas (Е-38, А-2).
On the North: Nur-Sultan-Kokshetau-Petropavl (A-1), Kostanai-Nur-Sultan-Pavlodar (M-36, P-4, A-17).
On the Central: Almaty-Karagandy-Nur-Sultan (M-36).
On the East: Almaty-Oskemen-Pavlodar (A-3, A-350, М-38).
On the West: Kyzylorda-Aktobe-Ural-Atyrau-Aktau (Е-38, A-28, A-33).
Bus terminal: Saparjai Nur-Sultan and Sairan Almaty.
Railways interesting for tourists: Almaty-Taraz-Shymkent-Tashkent, Almaty-Karagandy-Nur-Sultan-Burabai, Almaty-Oskemen, Nur-Sultan-Pavlodar.
Local flight. Air Astana, Kazakh Air, Scat Airlines and Fly Arystan Low-cost are commercial airlines offers flights all over the country.
Food and drinks
Kazakh national cuisine. Kazakh people like a meat everywhere and always. Traditionally is focused on sheep and horse meat. Horse meat is the main festive meat, while sheep's meat is used as common meat.
Beshbarmak is the most popular Kazakh dish, consisting of boiled horse or sheep meat with a boiled pasta sheet and a meat broth.
Sorpa is a meat broth.
Kuyrdak  is a dish made from roasted horse, sheep or cow offal, with the heart, liver, kidneys, and other organs, diced and served with potato, onions and peppers. In modern restaurants it is prepared only meat.
Syrne is a sheep meat with potato and onion.
Plov (palau) – is made from meat fried with carrots, onions or garlic, then cooked with rice.
Manty.  The dough that is wrapped in ground lamb, spiced with black pepper, sometimes with the addition of chopped pumpkin or squash.
Horse meat sausages – Kazy.
Kurt is prepared by pressing thick sour cream, and is dried until white and salty. Irimzhik is a cottage cheese processed in the spring, made from boiled, unskimmed milk and added sour cream.
Bread. Baursak, lepeshka or tandyr nan.
Drinks. Kazakh tea – strong black tea with milk or cream. Kumys – fermented mare's milk. Shubat – fermented camel's milk.
Restaurants of national kitchen. Almaty city: Jeti Kazyna (Abylai Khan, 58a), Gakku (Keremet district, 7), Tyubeteika (Satpaev, 32a), Tau-Mergen (Dulati, 1), Abay (Koktobe tower), Baursak city (Muratbaev, 138) and Tandyr (Dulati, 104).
Nur-Sultan capital: Astau (Jeltoksan, 2/2), Arnau (Turan, 30), Jibek Joly (Abai, 46), Ak Tilek (Turan, 15), Jumbaktas hotel (Karasakal Erimbet, 65).
Current popular dishes of Kazakhstan: lamb shashlyk, duck shashlyk, pork shashlyk, guiru lagman, suiru lagman and Turkish shaurma or doner. Shashlyk is a popular Caucasus and Central Asia dish, grilled meat on an open fire. Lagman is pasta with fried meat, vegetables and sauce. It's more popular Uigur and Dungan people. Russian kitchen is also popular, like a borsch, colyanka, pelmeni and ect. The most popular drinks are tea and beer.
You'll find many little restaurants in Almaty, Nur-Sultan and Shymkent cities that serve vegetarian meals. If you're traveling during summer, you'll find your dose of vitamins in a wide variety of yummy fruits and vegetables on the markets in cities and bazar in villages.
Which prices in Kazakhstan?
Hotels from 15-20 USD per twice room.
Guest houses in villages with dinner and breakfast 20-30 USD per 1 person and 1 night.
Hostels from 3 USD per place.
Restaurant from 20 USD per person.
Café from 10 per person. In villages 3-5 USD.
Market 5-10 USD per day
City taxi 2-5 USD, airport taxi 5-10 USD.
City bus ticket 80-150 Tenge.
Region bus ticket 1000 Tenge per 1000 km.
Railways. Two type – regular soviet train 1,5 USD per 100 km and express train 3 USD per 100 km. Prices are lower by 25-40%, if you buy in advance. Sales are opened in 45 days.
Local flights 50 USD per 1000 km. Low-cost Fly Arystan 15 USD per 1000 km.
Internet Beeline in Kazakhstan 5 USD per 4 weeks. You can get roaming in neighboring country by paying extra 5 USD.
Free camping everywhere! Exсept for some national parks and all reserves (1-3 USD per your tent).
Nature reserve and national park eco fees – from 1 to 3 USD per day / 1 person.
Power supply
The power sockets in Kazakhstan are of type C and F. The standard voltage is 220 V and the standard frequency is 50 Hz.
Kazakh festivals and holiday
January 1-2. New year.
January 7. Russian Orthodox Christmas.
March 8. International Women day.
March 21-23. Kazakh New year Nauryz.
May 1. Friendship of nations day.
May 7. Kazakhstan Army day.
May 9. Victory day.
July 6. Day of Nur-Sultan capital.
August 30. Day of Kazakhstan Constitution.
December 1. First President day.
December 16-17. Kazakhstan Independence day.
Useful web-site and mobile apps for travelling in Kazakhstan
Online tickets in Kazakhstan
Aviata.kz, Chocotravel.com, Santufei.com. Websites for online search and buy plane and train tickets inside the all country.
Accommodation in Kazakhstan
Booking.com. The largest online service looking for hotel and other accommodation worldwide.
Airbnb.com. The most famous online platform for renting private house.
Apartamenty.kz. Kazakhstan's equivalent of Airbnb, where you can find daily rental apartments in the big city.
Couchserfing.com. An international project that allows travelers to find new friends who are willing to take them for a free night and introduce them to their city. Works only in cities of Kazakhstan.
Chocolife.me. Service of discounts
The most popular service where you can find promotions and discounts on all types of services, including tours. Have the opportunity to purchase discounted weekend tours, the tickets for the cable way up to Shymbulak and Koktobe, accommodation in some hotels, rest houses and sanatoriums. This service is used to order food at home.
Tripadvisor.com. International tourist service
The largest online resource with reviews and opinions about more than 7 million tourist sites from around the world: accommodation options, airlines, attractions, restaurants and cafes. You can read the reviews of numerous users about the different places.
Transport apps
Taxi Yandex. The most popular mobile app for order of taxi inside the city. You can order a taxi to the nearest attractions outside the city, for example, the Big Almaty lake. However, it is not always possible to find a taxi back to the city. Better ask the driver to wait for you. Waiting is paying the extra price.
Almaty City bus. Mobile app for traveling on public transport in the Almaty city. All the routes and all the stops. You can follow the movement of buses and trolleybuses online.
"Anytime" car rental in Almaty. The mobile app provides service a minute-by-minute car rental. Price per 1 minute: from 0,1 USD during the day and from 0,05 USD at night, except time of holidays.
"Bla Bla Car" cheap taxi between the cities and villages. Travel companion search mobile app for those who want to save money on moving. Its main drawback is the waiting time, which can drag on indefinitely. I recommend you to use the classic hitchhiking.
Mobile apps of City Maps
2GIS. Works offline! It will be useful when traveling and walking only in the largest city of Kazakhstan. All interesting places, cafes, markets, ATMs, cinemas and other objects. The app shows the working hours of objects and their official web-sites.
Online maps of Yandex and Google. Convenient services for traveling by car.
 Mobile apps of Outside Maps
Maps.me. Alternative to Yandex and Google offline version with maps and Navigator, which has the function of building routes for various transport, whether it is a bicycle, car, bus, or hike.
View ranger. Offline Navigator with very detailed maps. It will be especially useful for active cycling and mountain hiking travelers. Maps are built with terrain lines based on the most accurate in the world of Soviet topographic maps.
 Other apps
Meteoblue weather. A convenient online app about the weather forecast for the week. Its main advantage is that the app shows the weather everywhere.
Google and Yandex translators. A little help in communicating with the local population, if you don't know the Russian and Kazakh language. Especially useful in villages and remote parts of the country, where don't understand English.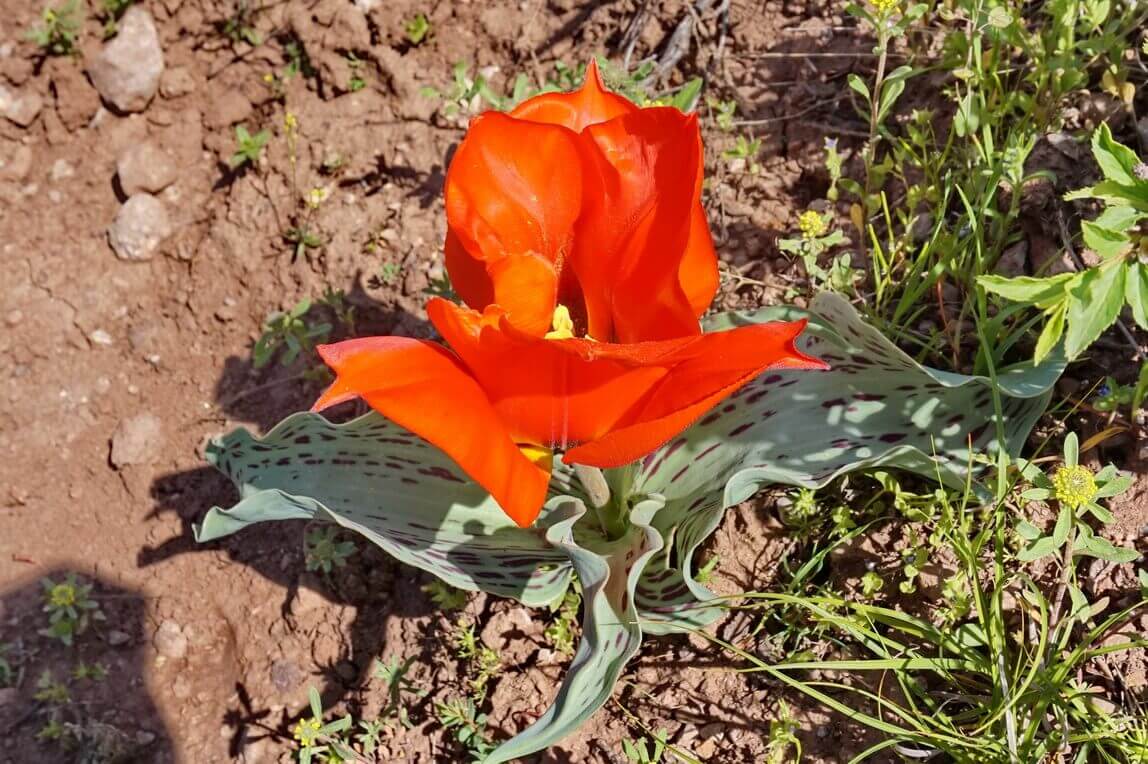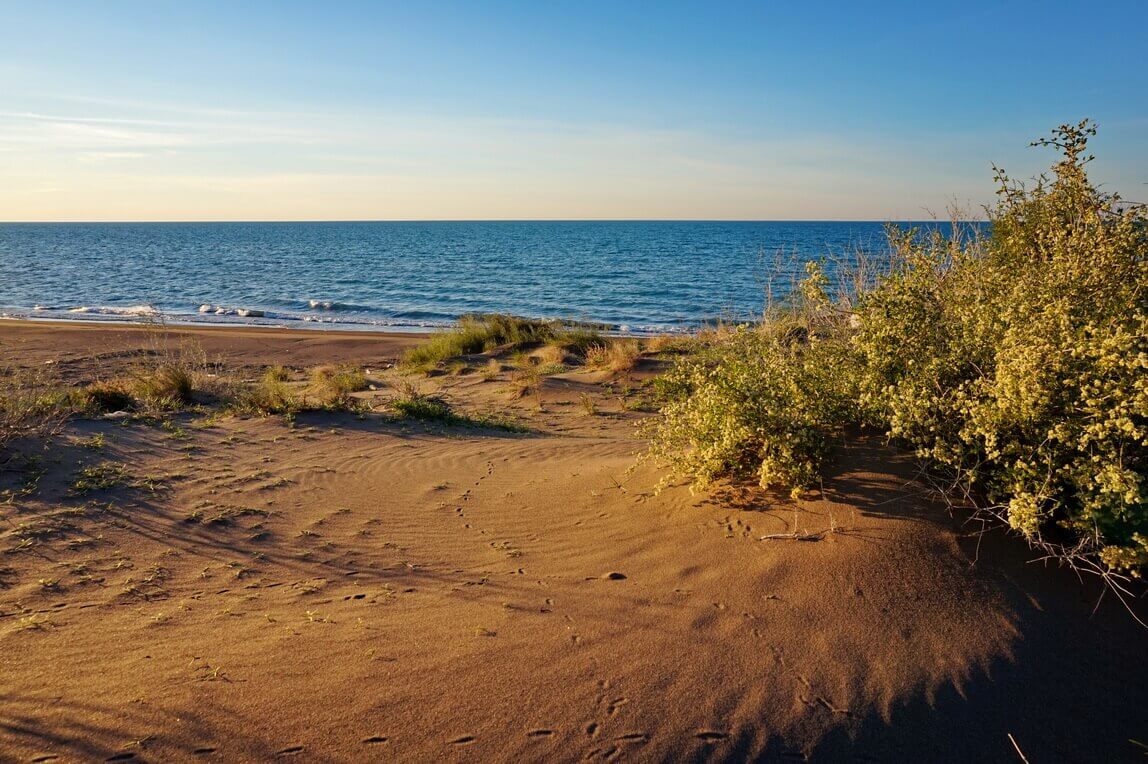 10 unique facts about Kazakhstan
1) The Koktobe TV tower is the tallest TV tower in the world. The Koktobe is built on a mountain, its height reaches 1454 meters.
2) Kazakhstan is home to the world's first and largest cosmodrome, Baikonur. The first human Yuriy Gagarin was sent into the space in 1961.
3) Jongar gate – the most remote point from all the seas and oceans on the planet, the so-called continental pole of inaccessibility. Geographical center of the Eurasian continent.
4) Kazakhstan – the motherland of apples and tulips. 40 types of tulips grow in Kazakhstan! Famous Holland tulips are derived from Greig's and Kaufman's tulips.
5) Lake Balkhash – the 14th largest lake in the world and the 2nd in Kazakhstan. Lake Balkhash is the only lake in the world, the water in different parts of which differs in chemical characteristics. The Western part is fresh, and the Eastern part is salt.
6) Khan-Tengri Peak is the most northern seven-thousandth peak on the planet and the highest peak in Kazakhstan.
7) The longest line of land border in the world between Kazakhstan and Russia (2200 km).
8) Medeu in Almaty city is the highest mountain skating rink in the world.
9) The highest chimney in the world located in Ekibastuz of North area.
10) Kazakhstan is the world's top producer of uranium.
Tourist map of Kazakhstan
You can find at the map: tourist destinations, main cities and airports, national parks and state nature reserves, popular attraction, international border gates.

Top best places in Almaty region
10 hiking trails in Almaty mountains
Almaty hiking tours
Almaty backpacking tours
Almaty road trips