Price:
350$ (1 person)
500$ (2 persons)
600$  (3 persons)
Season: all the year round
Best Time: Spring, Autumn
Duration: 2 days, 1 night
Accommodation: in tents (hot spring hotel accommodation in winter)*
Route: Almaty – Grand Charyn Canyon – Moon Canyon – Bestamak Canyon – Temirlik Canyon – Almaty
State Charyn National Natural Park – the yongest of the reserves of the Almaty region, was created in 2004. But in its territory are object to which the flow of tourists has not dried up for several decades in a row. This is a well-known Kazakhstan Grand Charyn Canyon, Charyn ash-grove, Moon Canyon (Small Charyn Canyon), Bestamak Canyon, Temirlik Canyon and, etc. Developed administration routes have not only ecological, historical and aesthetic value, but also beneficial to health.
Temirlik Canyon got its name from the Temirlik River, which flows long its bottom and originates in the valleys of the Ketmen ridge. At the shady bottom of the canyon grows Semenov Maple, Barberry, Karagan, Halmondenron, Tamarisk, Haloxylon, and the Sogdian ash-tree. The Sogdian ash-tree is a rare and unique tree that has survived the relict period. In 1964, ash-tree groves were declared monuments of nature, and Sogdian ash-trees were only found in Kazakhstan and North American. Also found in this area is a rare black stork, as well as nightingales, turtledoves, and cave swallows.
Programme
1 day
3 h. Transfer to Grand Charyn Canyon.
1 h. Descent at Charyn river across Castle Valley.
1 h. Lunch.
1 h. Hiking on panoramic view top.
1 h. Return to car.
1 h. Transfer to Moon Canyon.
1,5 h. Hiking to canyon.
Setting of the camp, supper.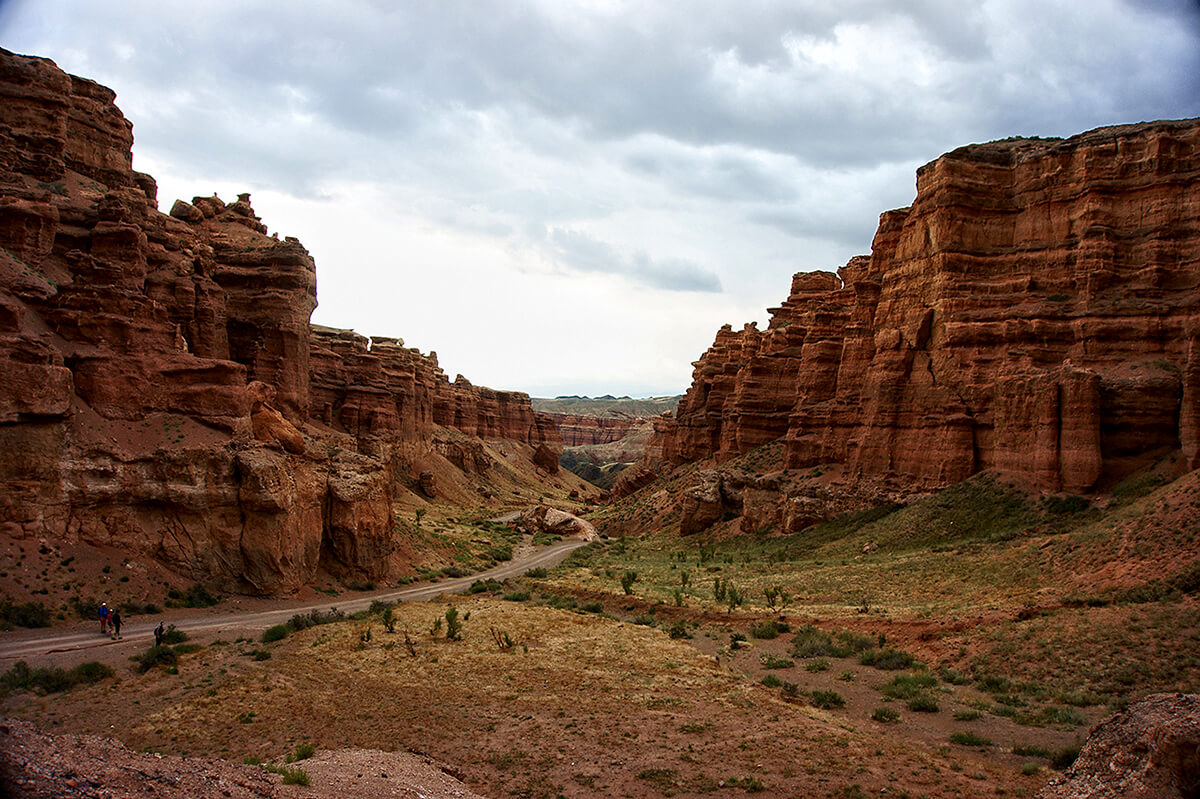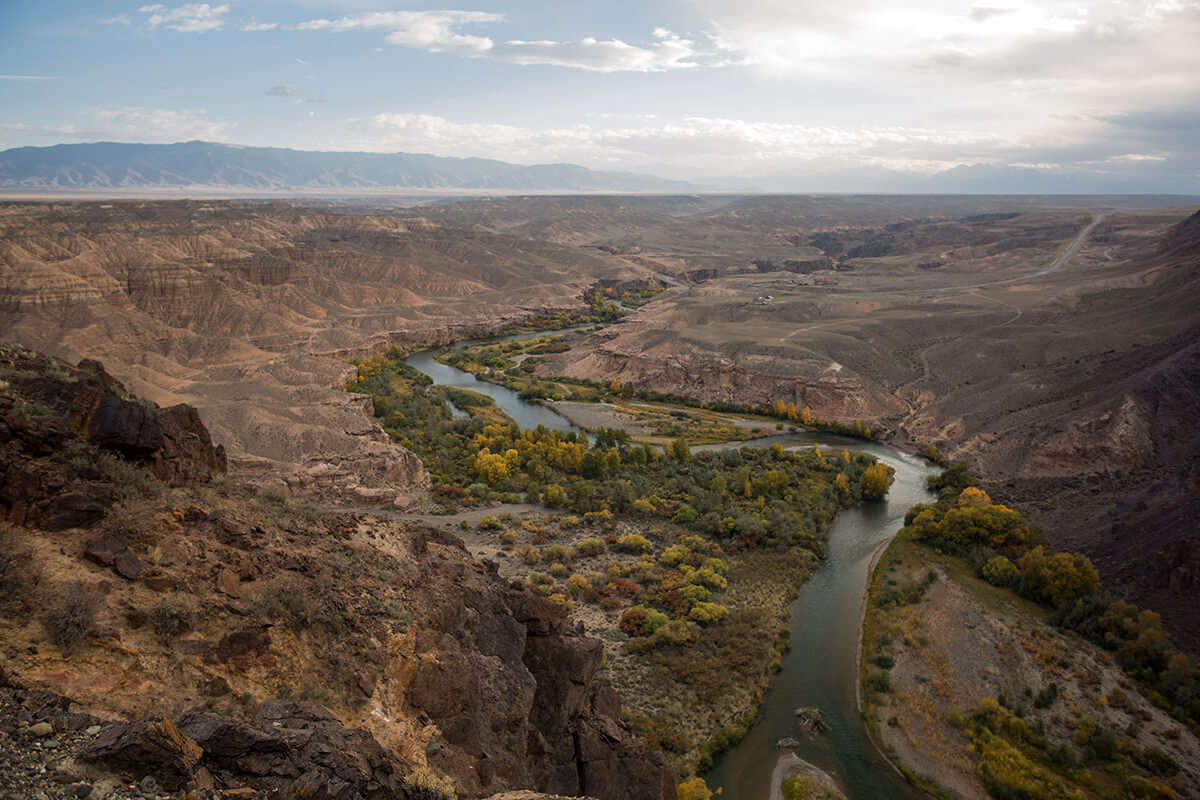 2 day
Wakening time, breakfast, gathering.
1,5 h. Hiking.
1,5 h. Transfer to Bestamak Canyon.
2 h. Hiking to river and coming back.
30 min. Transfer to Temirlik Canyon.
1,5 h. Hiking and lunch.
4 h. Return to Almaty.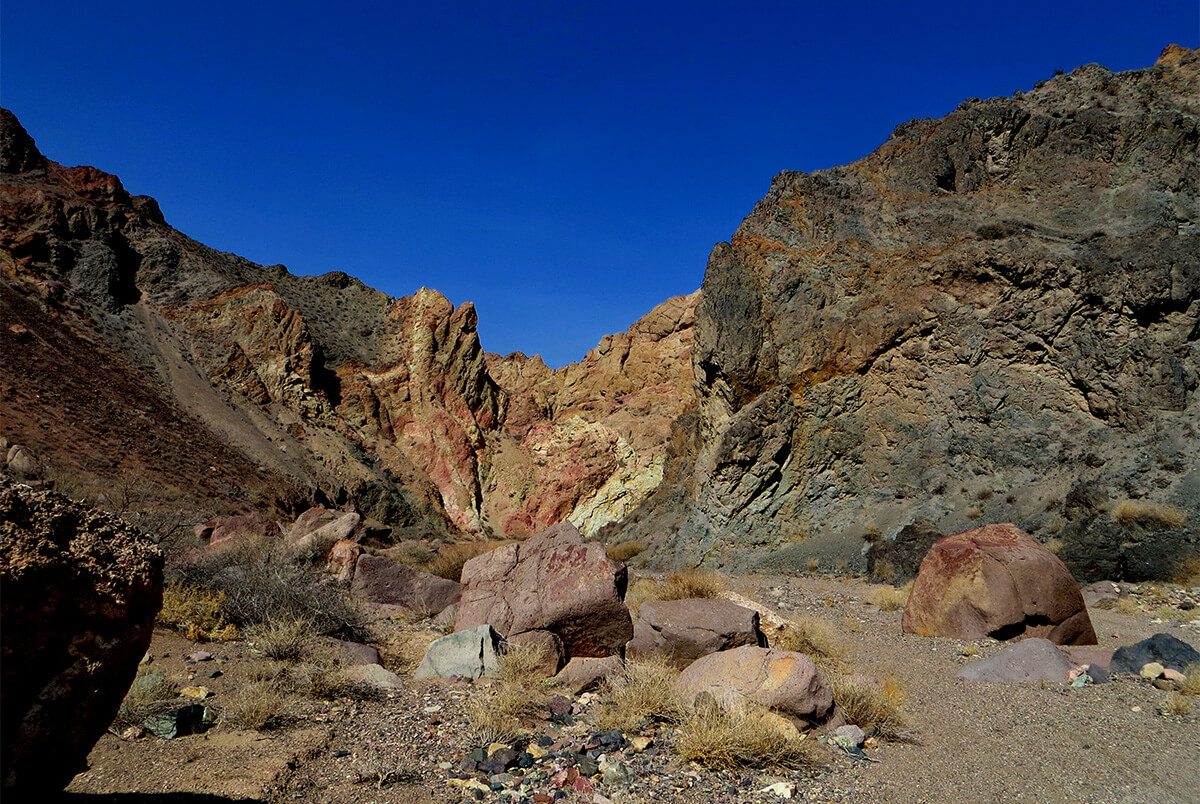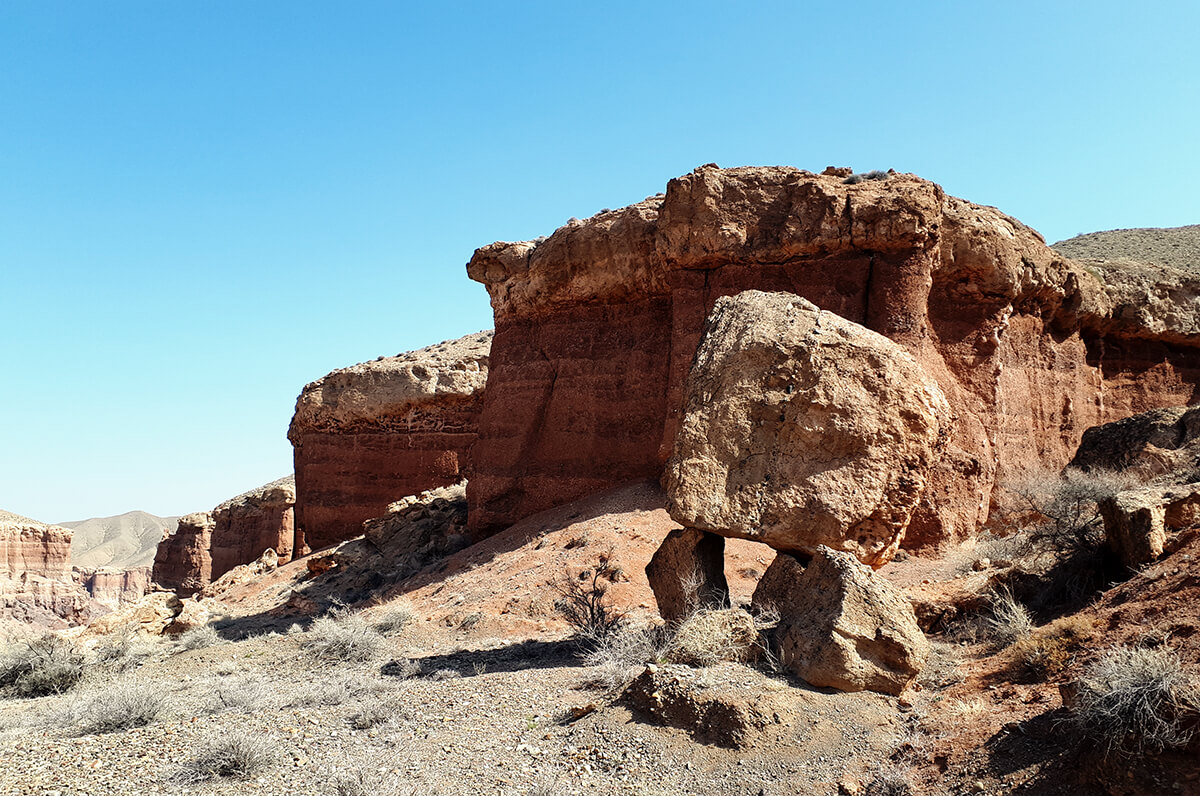 Price includes:
Transport service (city – canyons– city)
Guide service
Rent tent 2-3 places
Cook
Food
Permit on National Park
Not include:
Rent of mats and sleeping bag – $15 / 1 person / all route
hot spring hotel accommodation in winter.estimated cost 20-30$
Every person need to take:
Accoutrements:
backpack (15-30 L)
sleeping bag (comfort +10…+15оС)
camping mat
headlamp
sunglasses
bottle for water.
Clothes:
shoes
cap
thermal wear
thermal pants
warm pants for the evening
fleece jacket
windstopper coat
raincoat
clothes for change.
Documentation:
Personal items:
sunscreen
toothpaste
toothbrush
soap
towel
individual cosmetics
personal dishes (cup, plate, spoon).
Personal medicine box:
Phones, Whats'App: + 7705-416-0365 (Sergey)
Phones, Whats'App + 7705-391-7744 (Yuriy)
Phones, WhatsApp: +7-707-708-1889 (Julia)
E-mail:   ekstremal-kz@yandex.ru , adrenalinicsilence@mail.ru yushin_yurii@list.ru